Last Updated on August 12, 2022 by DMEditor
If you're having a hard time managing communication in your office, then it might be time for you to find a solution. One option that many businesses opt to use is a customer relationship manager, also known as a CMS. A CMS is a solution developed to aid with communication. This is for both current and potential clients and customers. One great solution you might consider is Streak CRM.
With Streak CRM, you'll have all the tools and functionality you need to succeed in your business dealings with current and potential customers. But what is Streak CRM, and how does it specifically benefit your company? Let's take a closer look at our Streak CRM Review.
What is Streak CRM?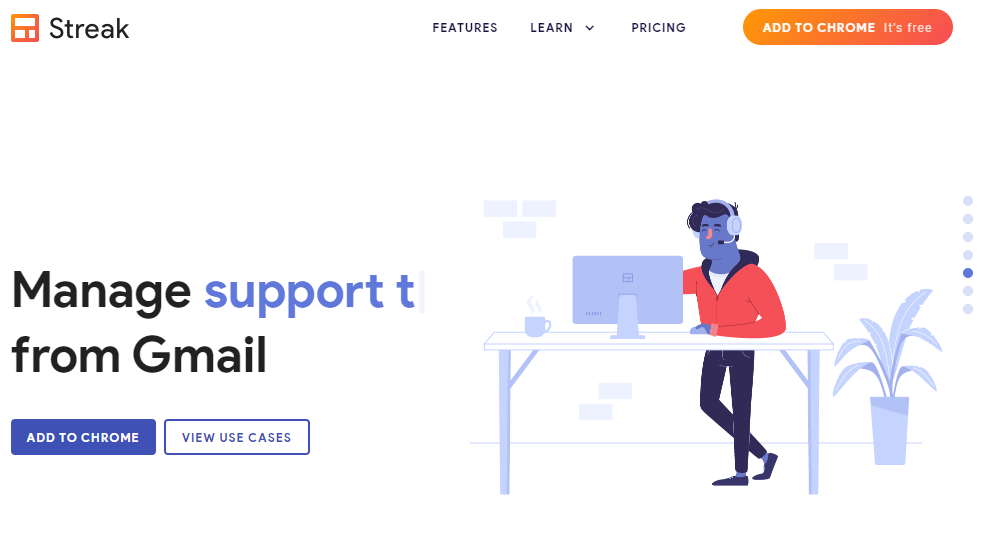 Specifically, Streak CRM is a customer relationship manager that seamlessly integrates with your Gmail while helping you organize your email and other means of communication. Users benefit from customizable workflows that let you keep your team on track.
You can oversee multiple processes like sales, project management, and recruiting, all at once. Plus, it provides additional tools that improve efficiencies, such as mail merging, pre-written templates, and email tracking.
Features
What can you expect to get with Streak CRM? Here are some of the features and functionality available with this top of the line software:
Sales
With Streak CRM, you can manage all your sales from a single pipeline from within your Gmail inbox. Streak CRM takes your information and turns it into a fully-functionality CRM tool that works for you.
Project management
Use Streak CRM to manage new and existing communication while channeling discussions around product development. With a spreadsheet-style interface, you can collaborate with your entire team no matter where you are.
Business development
With the business development tool, you can manage partnerships throughout your organization without the hassle of logging into various systems. Instead, everything stays inside your Gmail, which means the process is efficient and straightforward.
Hiring
Streak CRM's hiring feature allows you to keep track of all the applications and resumes without skipping a beat. As a result, you can quickly and easily locate prospective candidates for open positions within your organization.
Workflow customization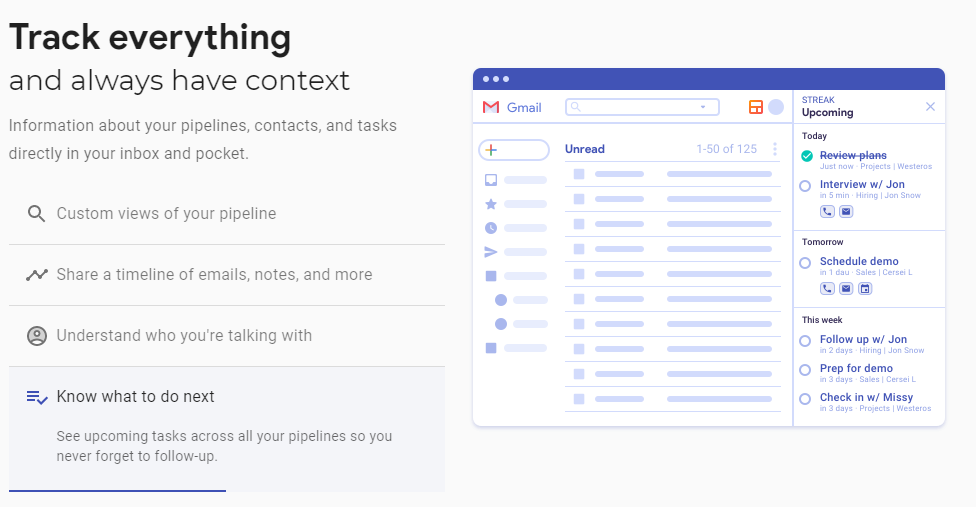 Another great feature with Streak CRM is the ability to use the application to create the type of workflow that works best for you and your organization. For example, many CRMs are designed to manage customer relations. However, Streak goes the extra mile by providing users a way to customize workflows.
Not only does Streak CRM allow you to track new leads, but it also creates methods to track recruiting, projects, and emails. You can break down your current process step-by-step and integrate them into Streak CRM as a workflow.
Collaboration
You'll get incredible collaboration tools with Streak CRM. For example, the software lets you create distinct teams and assign each person on the team a specific role. You can share multiple pipelines within your team, then create a central location for everyone to view pertinent project information.
Team members can add comments, create reminders, and define tasks and give them due dates. These features and others help your business run efficiently and smoothly.
Email
Another great feature available with Streak CRM is its email power tools. While these tools aren't required to use the application, they allow you to get the most out of your CRM. Through your email, you'll have access to a thread splitter, email tracking, and pre-written emails.
With these power tools, you can do everything you need within your Gmail inbox, so you don't have to switch between apps constantly. In addition, these tools give you the insight you need to ensure that you're taking the necessary steps to create successful methods and processes. Basically, it's a tool to help make your work more efficient and pain-free.
Snooze Functionality
Streak CRM also includes an email scheduler that lets you stay on top of tasks as they occur. However, if you receive a notification that you're not ready to address, you can click on the snooze button to archive the email for a few days. Then, Streak will automatically bring the email back to the top of your to-do list so you don't forget about it.
Scheduling
Additionally, you can use Streak CRM to schedule communication to be sent when you want. So, if you're writing an email some evening, but you don't want the customer to get it until the following day, you can schedule it to be sent out at a specific date and time. Choose when you want it to be sent, and Streak CRM will automatically send it for you.
Free
Last but not least, Streak CRM offers a free version with its basic features and functionality. Of course, if you want to take advantage of all the key options available through Streak CRM, you'll have to pay for them, but the free version isn't bad. It's a great option for small businesses or freelancers who need to find a solid CRM solution.
Using Streak CRM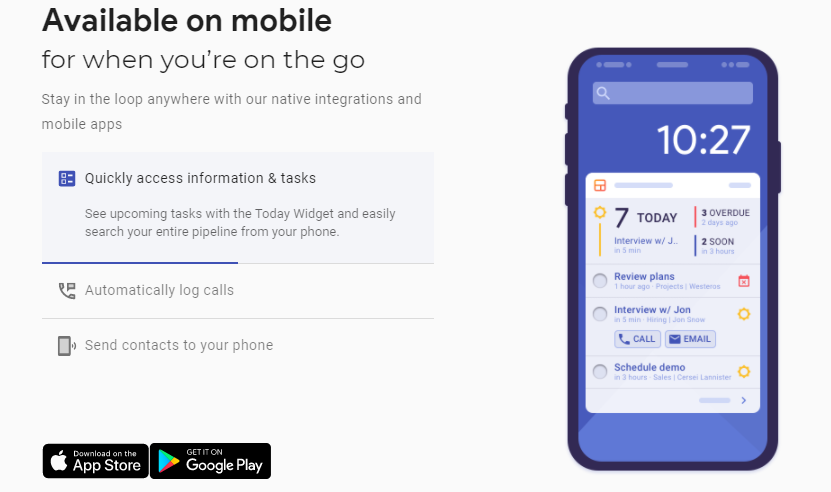 Now that you have a better idea of what Streak CRM is and its offer, let's discuss how to use it. Like other applications, it can be confusing when you first start using Streak CRM. However, it won't take long before you get used to the platform's simple design and easy-to-use interface.
Install the Streak CRM browser extension
Getting started with Streak CRM requires installing the software's extension in your internet browser. The Streak extension is available with both Google or Safari. Simply go to the browser's web store, search for Streak CRM, and click install once you find it. Keep in mind that Streak CRM will only work with Google or Safari, so it may not work if you use another browser.
Workflow setup
After you get the Streak CRM extension installed, you can begin setting up the appropriate workflows. The software uses pipelines to manage and track various workflows, so you can organize your projects and leads based on what makes the most sense for your business.
Streak CRM comes with pre-built templates specifically designed for various processes. These include support tickets, project management, investment deals, and even your recruiting process. Plus, if you can't find a pre-built template that works for you, Streak CRM gives you the ability to build your own.
Add in stages
Once your pipelines are established, the next thing you'll want to do is implement different stages. These are the steps you need to take throughout the workflow, which will show you how the project will proceed from beginning to end. If you aren't sure which stages you should start with, don't worry. You can add or remove specific stages as needed.
Columns
After you have your workflow all set up, you can determine what information you record so you can easily organize your data. The information is shown in the columns, which you can arrange, add, or remove as needed. Fields are customizable with options and checkboxes that allow you to collect any type of data.
Box assignments
With Streak CRM, all the information from your clients is kept in a centralized space referred to as a box. These boxes show up in your pipeline as a single line item, which can be deleted, added, or moved throughout the various stages in your pipeline.
When an email arrives, you'll have to assign it to a specific box as quickly as you can. Until you take this step, the email itself won't show up in Streak CRM, and you won't have the ability to start tracking the data contained within it. Then, depending on the workflow that works best for your organization, you can add emails from the thread or when it arrives in your inbox.
Manage boxes
Once your boxes are assigned, the last thing you'll need to do is manage them. Then, when you want to see more information about a customer or client, you can click on the box to view it. You can also view additional files, emails, logs, and notes as they pertain to each client.
While you manage your boxes, you can also assign specific tasks, create reminders, and view changes made using the timeline feature in the Streak CRM platform. Users can also customize the layout of every box based on what they need, which is perfect if you need to track a lot of information.
Alternatives
Streak CRM offers plenty of features and advantages for any organization. However, if you can't find what you're looking for with Streak CRM, you might consider one of these alternatives:
Pipedrive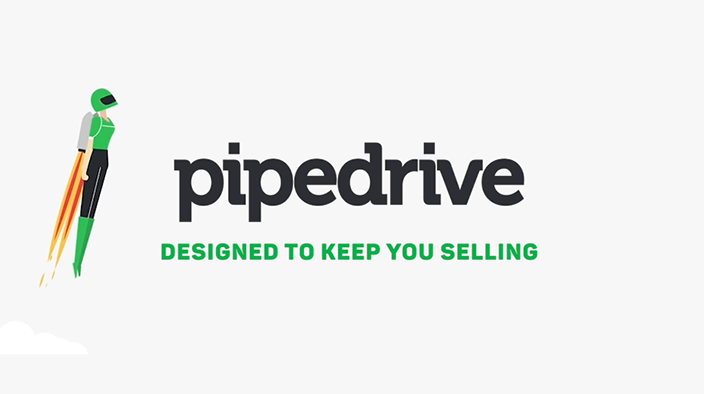 One of the best CRMs on the market today is Pipedrive. With this business software, you'll have all the tools and features needed to make your organization successful.
Plus, it comes with a Sales Coach that helps give you feedback on how to better complete deals with your clients. It's clear a lot of thought went into the details behind Pipedrive, which are evident with features like drag and drop functionality.
The quality of the CRM is excellent, with additional features that include a chatbot or web form that seamlessly integrates into your existing CRM. Additionally, Pipedrive has its Automation Workflow tools that provide a way to simplify the entire CRM process. While Pipedrive isn't free, the site does offer a 14-day trial.
Hubspot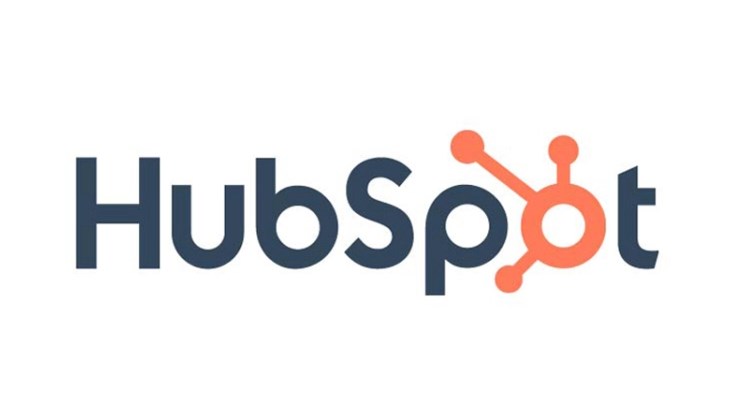 Another excellent Streak CRM alternative is Hubspot, a multiplatform software solution that offers a wide variety of perfect features for any business. Hubspot CRM breaks its features down into three categories: marketing, service, and sales. You can use all the tools you need with Hubspot's free version, which is a great way to determine what your organization will really use.
Importing or exporting Excel or CSV files is quick and easy with Hubspot. Additionally, Hubspot gives you a way to track all the activities you want in granular detail. All your tasks and activities can be viewed in your Activity Feed, which is great for teamwork and collaboration. Hubspot will also give you a tool that collects data, which integrates easily with your email client.
Monday.com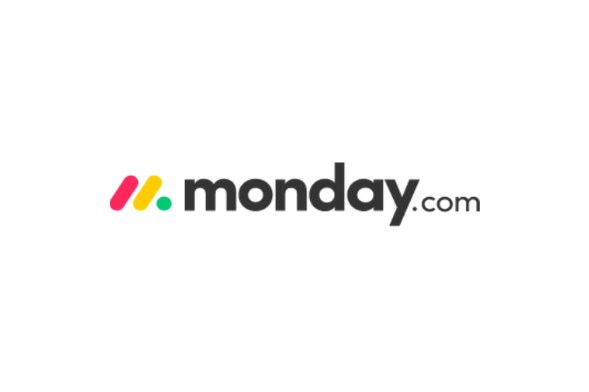 Monday.com is an excellent Streak CRM alternative that helps you stay organized and on task. That means, during setup, the software has you go through a questionnaire to get a solid idea of exactly what you need. Then, once you finish answering questions, a customized dashboard is waiting for you.
Monday.Com offers integration with popular applications like Outlike, Woo-Commerce, GitHub, Zendesk, and Stripe, so you don't have to switch between tools while you're constantly working. You can view your tasks, collaborate through work tables, and view notes left in the 'comments' sections.
The overall experience for most users is pleasant as Monday.Com offers an easy-to-use interface and a streamlined platform. Plus, since Monday.Com is so popular, there are plenty of tutorials and videos out there that can assist you if you run into trouble.
FAQs
Question: Does Google own Streak CRM?
Answer: Streak CRM was Google's 2018 Technology Partner of the Year. This was due to the platform's fully integrated CRM, along with its deep and powerful integration into Google's G-Suite. Streak is a Google Premier Partner and works with Gmail, Drive, Sheets, and Calendar.
Question: Is Streak CRM free?
Answer: There is a free version available of Streak CRM. However, if you do sign up for a paid plan, the platform charges a fee for every user that has access. Organizations can choose whether they want to pay for the entire year or pay monthly.
Question: How does Streak CRM work?
Answer: Streak CRM captures data and integrates it into your pipeline. It selects information from your emails and organizes it for you, so you don't have to mess with the details. It's all ready to go for you. Group, filter, and sort the information in your pipeline and use the boxes feature that lets you determine which tasks need to be completed next.
Does Your Organization Need Streak CRM?
Streak CRM offers a variety of plans, which makes it great for freelancers and small businesses that rely on CRM for their daily tasks. The software integrates seamlessly with G-Suite and Gmail, which makes it best for those already using the email platform regularly. But, of course, if you want to switch from your current email client, Strek CRM won't complain.
The software itself is affordable and offers plenty of customization, which means you can create tools that work exactly the way you need them to. In addition, streak CRM offers a centralized location to keep all your customer and client information while simultaneously managing every interaction. You can also collaborate with your co-workers if you need to.
Streak CRM is great for those who run their own business and want to keep things simple. However, if you need to manage multiple workflows, which include sales, hiring, project management, and customer support, Streak CRM is software that's worth giving a shot.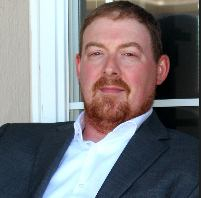 Latest posts by Justin Caldwell
(see all)