Last Updated on April 22, 2023 by Ewen Finser
Email marketing is one of the most powerful tools for businesses. Since 3.9 billion people use email daily, it's an easy and affordable way to reach your target audience. To ease the emailing process, there are several email delivery services that help businesses send high volumes of emails with ease.
SMTP.com is one of the most popular options. They not only assist email marketers but anyone who needs a fast mass email delivery service with reports included.
But are they the only email delivery service you should choose? You may receive better service at a more affordable rate when you choose a competitor.
Here are the top alternatives to SMTP.com.
What Is SMTP?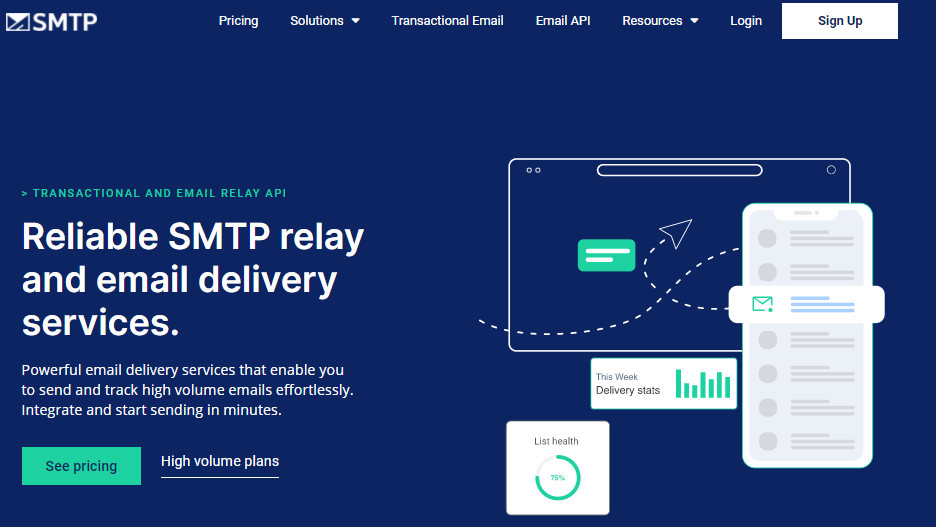 SMTP.com runs on SMTP (simple mail transfer protocol) technology. In other words, this is the industry standard when sending emails. SMTP uses authentication to ensure your emails are delivered to the right user, resulting in more accurate deliverability.
There are a variety of SMTP providers, including SMTP.com.
Why You May Need an SMTP Service
There's a good chance you need an SMTP service, whether you choose SMTP.com or one of their competitors — especially if your business relies heavily on email marketing.
Traditional email service providers don't offer the benefits of an SMTP service, such as mass sending emails. They also don't have proper authentication in place, which is why customers may receive spam emails.
SMTP services deliver your emails to the correct user while offering security to improve your reputation.
Top Alternatives to SMTP.com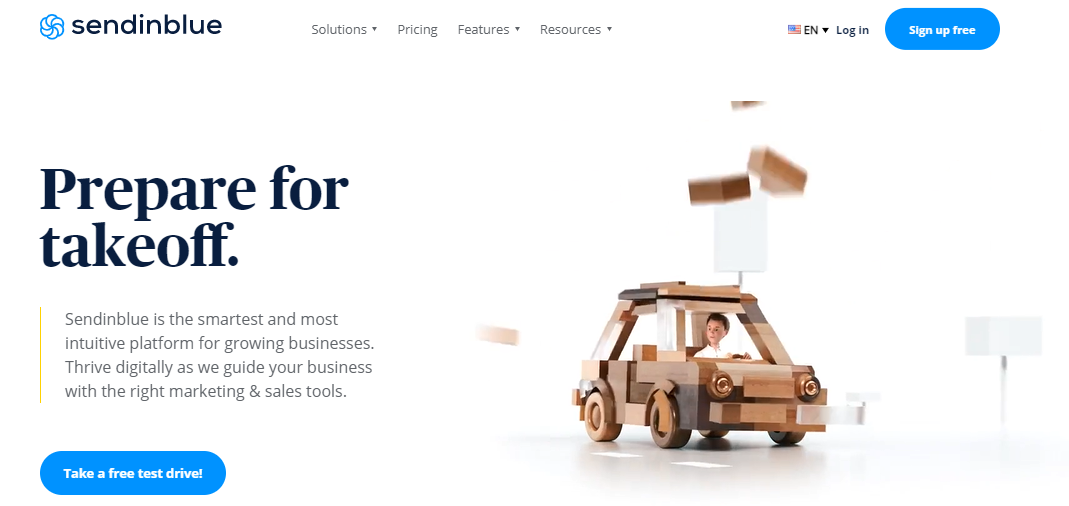 Sendinblue hosts more than email campaigns. They offer additional tools such as email marketing automation, SMS messages, transactional emails, CRM, chat, retargeting ads, and even Facebook ads. They also offer various pricing plans for businesses of all sizes.
Customers especially favor their platform. Sendinblue's platform is very user-friendly and you can perform all functions on their dashboard. Their email templates are also customizable, making branding possible.
In addition, Sendinblue can integrate with just about anything, including WordPress, Google Analytics, and other sales and marketing databases such as Salesforce and OptinMonster.
While Sendinblue has a free plan, you can only send 300 emails a day. Paid plans start at $25/month, which is very inexpensive and competitive compared to similar brands.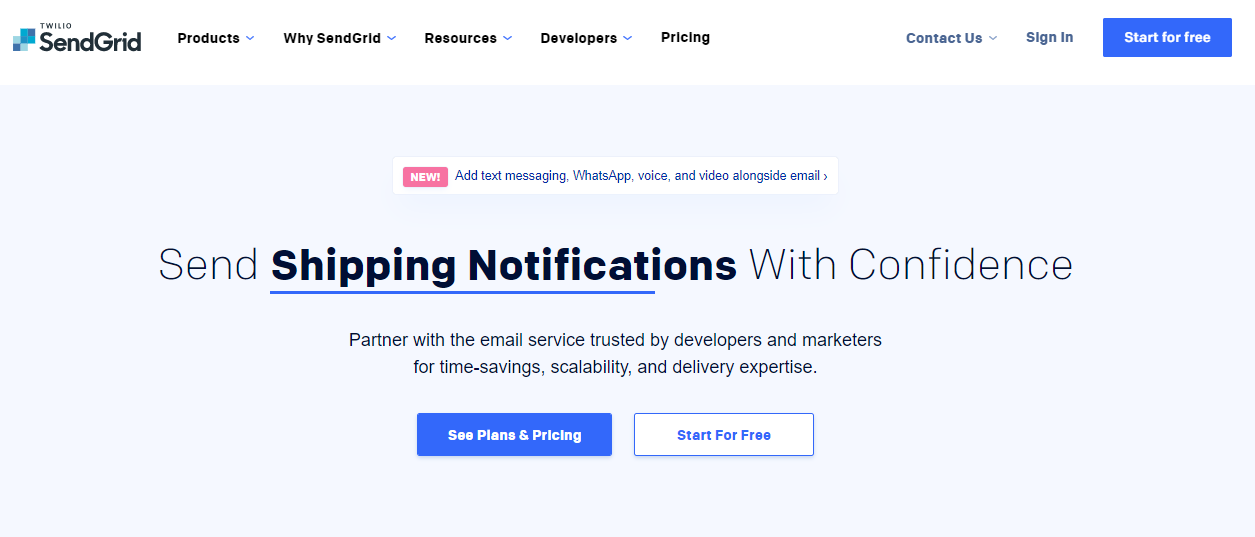 SendGrid is a platform owned by Twilio. This platform is known as a leader in customer communications. They have over 80,000 customers and are one of the most trusted email delivery services.
Their client base consists of both small and large businesses. If you have a WordPress website, SendGrid offers seamless integration with their plugin.
They have a cloud-based email delivery platform for both developers and marketers. They aim to drive sales growth while engaging customers via email. To achieve this, SendGrid offers marketing campaign creation, an award-winning API, segmentation, mass email sending, analytics, and easy campaign editing.
SendGrid offers your first 40,000 emails for free. After, plans start at $19.95/month. They're pricier than competitors, but SendGrid also comes with powerful reporting features as well as helpful customer service.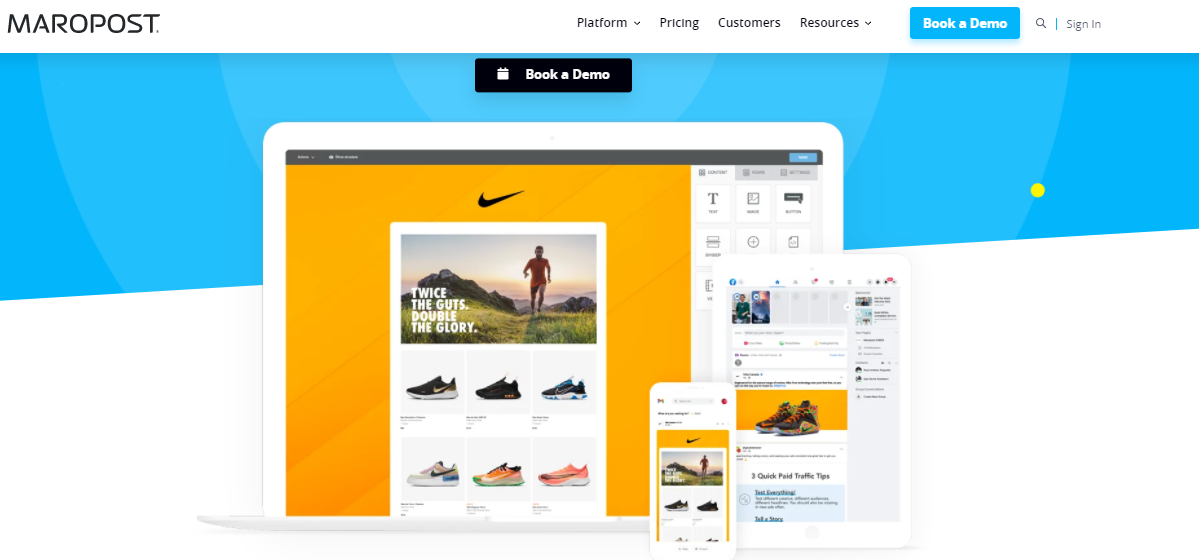 Maropost is popular because it can send mass amounts of transactional emails with no delay. Their plans also accommodate all businesses, whether you send 10 or 10,000 transactional emails daily.
To ensure your campaign is successful, Maropost offers AI technology and algorithms for accurate reporting. They use this technology on all emails, resulting in a successful email campaign.
Maropost is also popular for its 98% deliverability rate. You no longer have to worry about your emails getting lost in spam folders.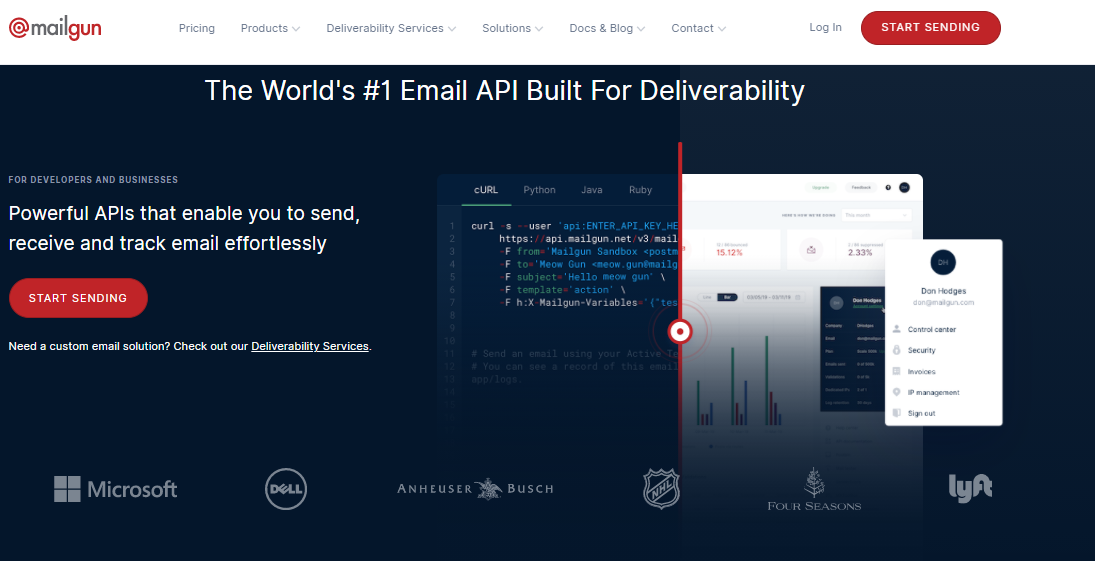 Mailgun offers a set of powerful APIs to help businesses receive, send, and track emails. You can easily track your email campaign with Mailgun's user-friendly app.
In addition, they offer several testing methods, such as A/B testing, to ensure your campaign is successful. You can integrate Mailgun to your WordPress website and more.
Keep in mind, Mailgun is designed for developers. Their platform isn't as user-friendly as others on this list, so shy away from this one if you're new to email marketing or aren't tech-savvy. Their support also hasn't received the best reviews, so don't try and contact support if you're having issues.
As long as you have a great development team, you can utilize Mailgun. This is especially a popular service among small businesses, e-commerce stores, membership websites, and more.
They offer several pricing options for businesses of all sizes, including a Flex plan that lets you only pay for what you send. You can also choose a traditional subscription. Prices start at $79/month. You don't have to pay for your first 10,000 emails.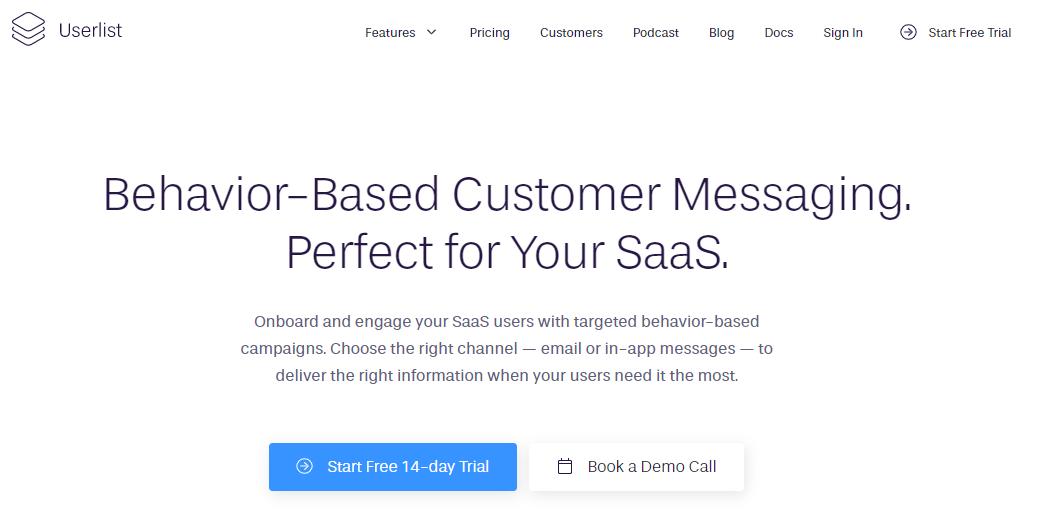 Userlist is an email marketing company geared to SaaS customers. With their technology, you can easily send behavior-based emails to your customers. You can also send emails to different customers, depending on their stage in the lifecycle.
Userlist also supports other marketing tactics, such as in-app messaging.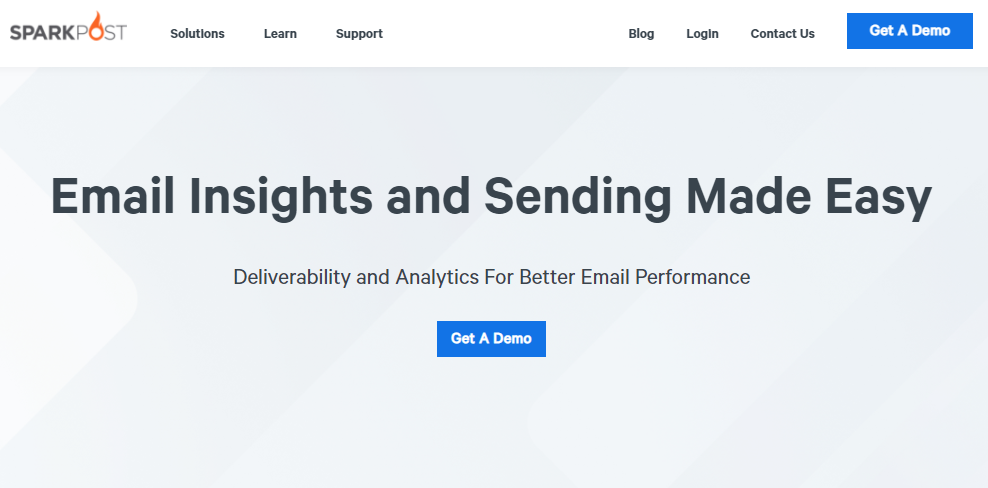 SparkPost is one of the most renowned email intelligence platforms, specifically because it was one of the first on the market. Their platform is responsible for sending a decent percentage of the B2C and B2B emails sent every day.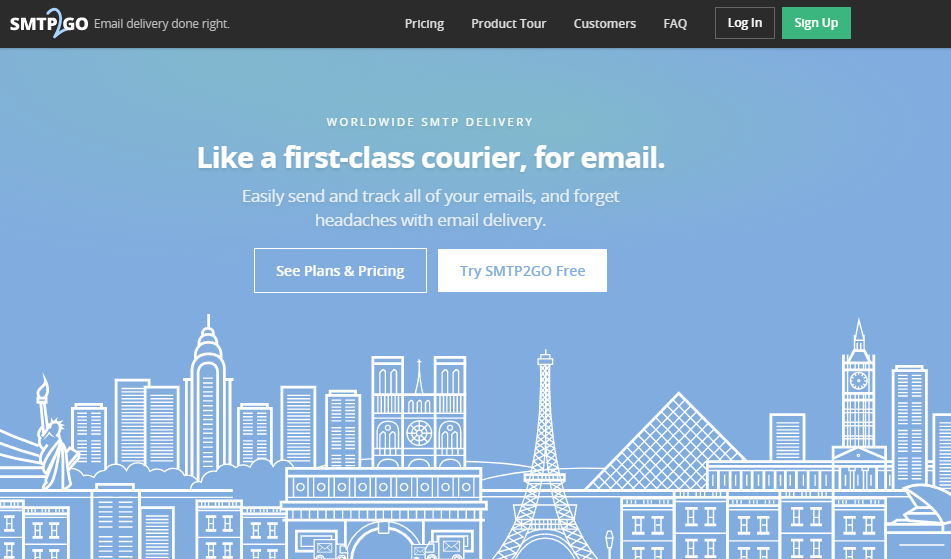 SMTP2GO is a reliable and fast email service provider. With their service, you can send marketing and transactional easily and quickly. You can also view reports on the emails you've sent. They also offer other services, such as DKIM and reputation monitoring.
SMTP2GO is also a global company, with customer support professionals located all over the world. They also have global servers, which improves connection speed.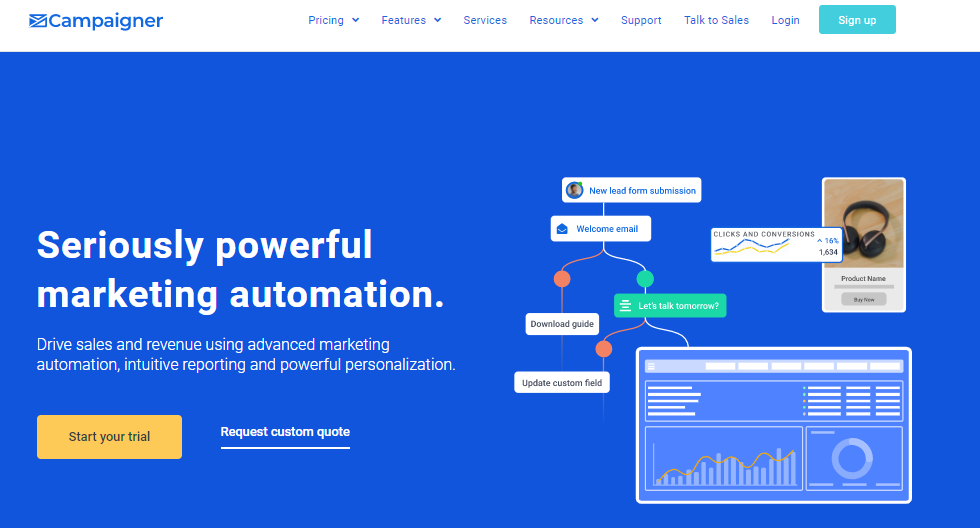 Campaigner is a reliable transactional email service with leading sender reputation management, inbox delivery rates, help from deliverability experts, and shared and dedicated IP pools. Some other benefits of using Campaigner includes fast email dispatch and customization options.
Our Recommendation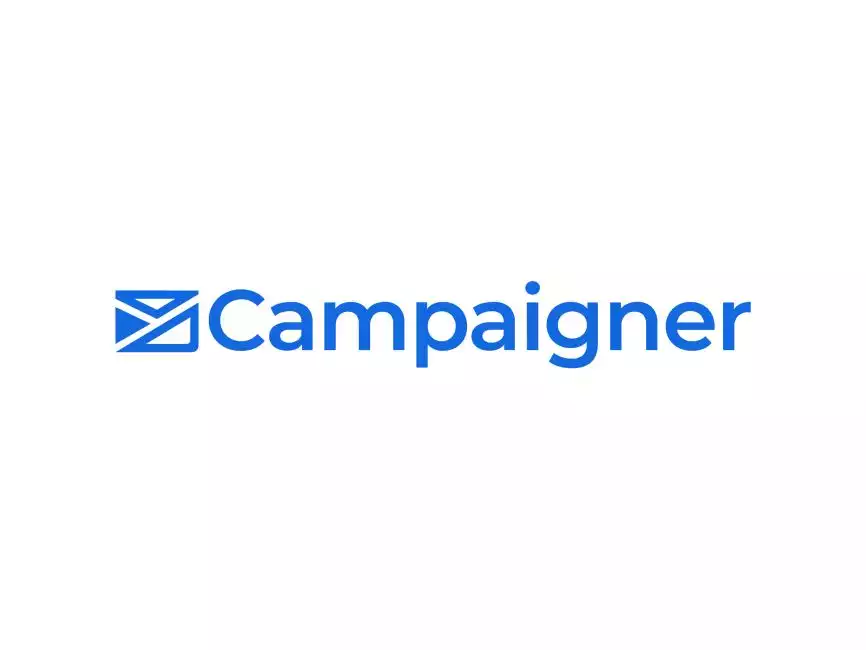 Have Your Heard of Campaigner?
Drive sales and revenue using advanced marketing automation, intuitive reporting and powerful personalization through email and SMS. Try Campaigner for free!
Start Your FREE Trial
We earn a commission if you click this link and make a purchase at no additional cost to you.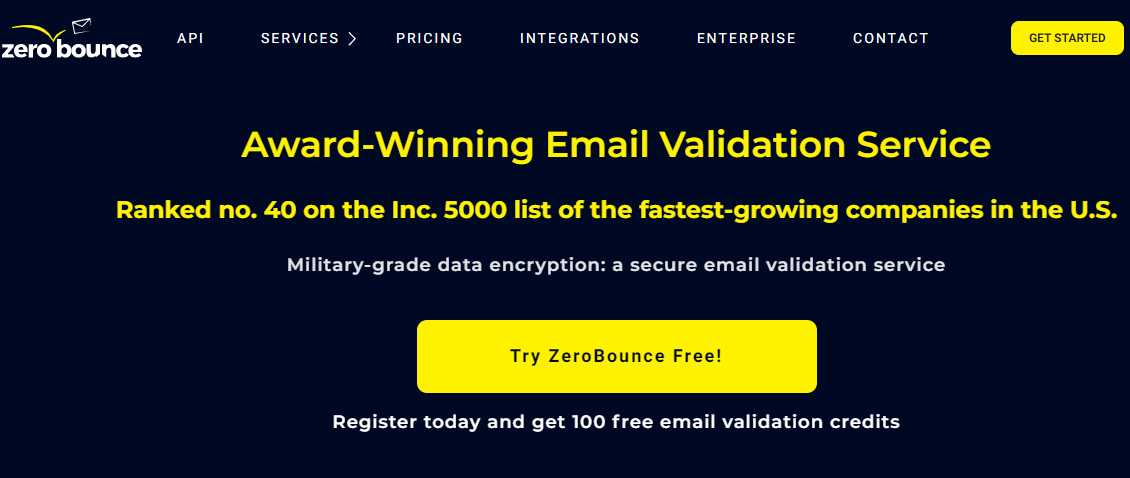 ZeroBounce is one of the most powerful tools on this list. It boasts impressive deliverability while segmenting your email subscriber list and even offers insight into your subscription base. It's easy to use, fast and includes an API.
ZeroBounce offers more than email marketing benefits. As a marketer, you can protect your reputation with their advanced services. With ZeroBounce, you can remove catch-all domains, spam emails, and any other toxic email sending practices.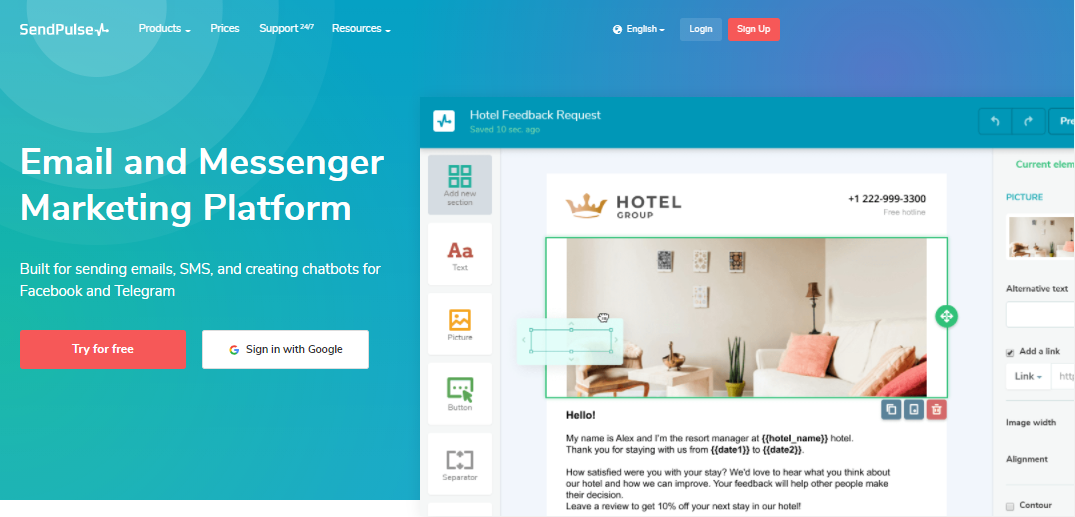 SendPulse is a great transactional email platform with impressive email deliverability benefits, excellent customer support, and they offer detailed reports about your clicks, opens, and unsubscribes. You can also easily integrate SendPulse into your website, CRM, and various other apps.
Unlike many of the other companies on this list, SendPulse offers a free plan. With this plan, you can have 500 subscribers and send up to 15,000 emails a month. If you need more advanced email marketing tools, their paid plans start at $6.40/month.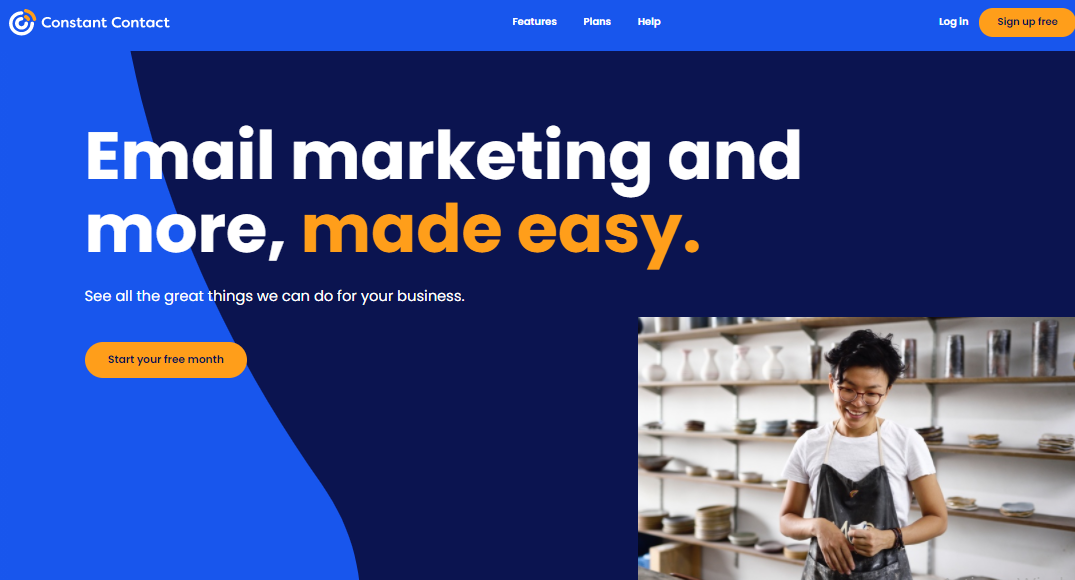 Constant Contact offers many tools to grow your business online. Their email marketing services include marketing automation, email templates, list segmentation, and even email marketing solutions for specific industries.
Constant Contact also offers various tools for other marketing needs. These include website and online store builders, Google and social media ads, logo maker, and social media monitoring.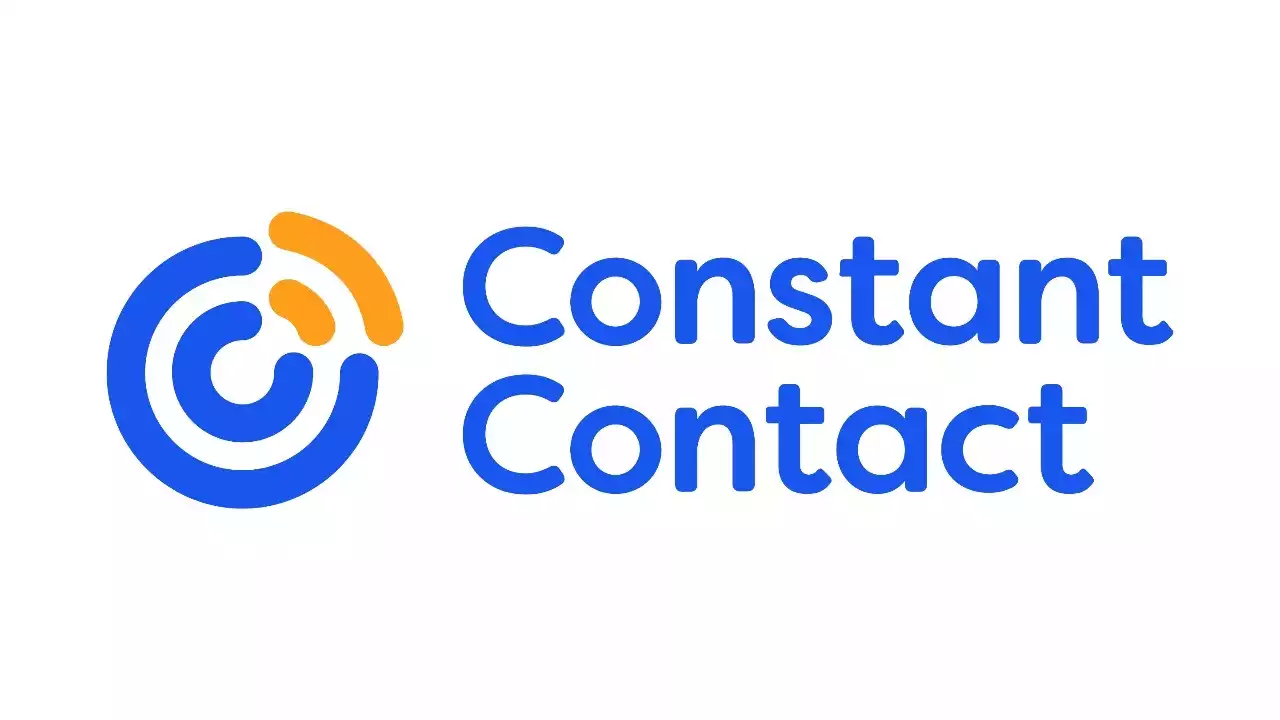 Email Marketing and More, Made Easy | Constant Contact
Whether you're launching an email marketing campaign to engage customers, building an awesome website in minutes, uploading products to your online store, and more, all in one place.
Get 40% Off Now
We earn a commission if you click this link and make a purchase at no additional cost to you.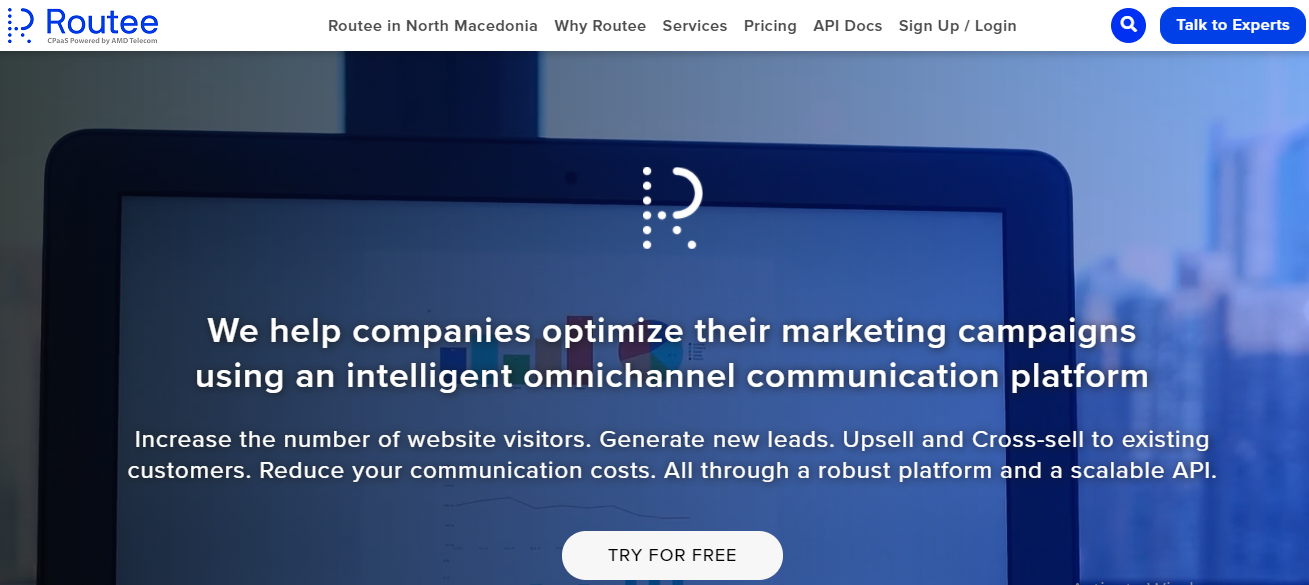 Routee is an all-in-one email platform and offers many tools to ensure your transactional emails reach your customers.
Routee is especially popular because of its transparent pricing. You're only charged based on the volume of emails you send with no extra fees. They can integrate with just about any platform and offer more benefits, such as anti-spam technology.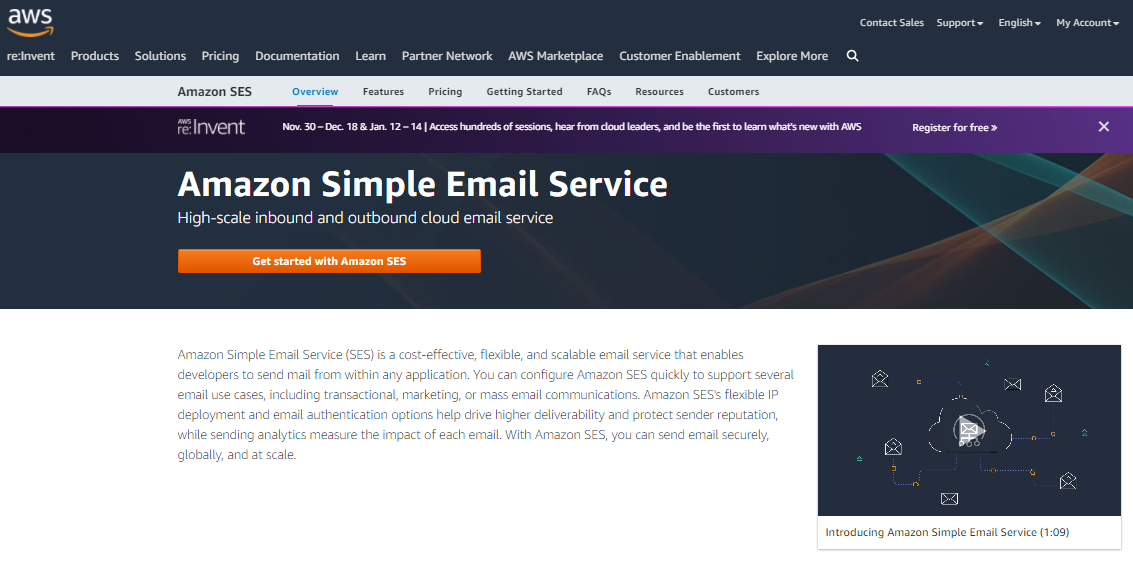 Amazon offers its own cloud-based SMTP called Amazon SES (Simple Email Service). It's offered as an add-on to their Amazon Web Services cloud computing infrastructure.
With Amazon SES, store owners, developers, and marketers can easily receive email notifications and send marketing as well as transactional emails to customers. Their powerful SMTP offers impressive email deliverability.
Since Amazon SES is an add-on to their web services, you get a lot of great features at a low price. Their free tier allows 62,000 emails each month and they offer a variety of flexible payment plans.
Keep in mind, Amazon SES is the most convenient option if you're already on Amazon Web Services and/or have a great development team for your store. Many customers state that Amazon SES is the best option for advanced users and busy e-commerce stores.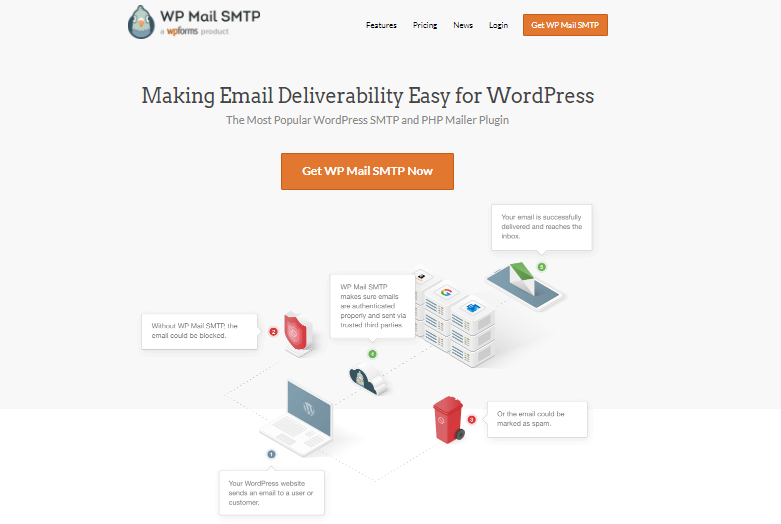 If you have a WordPress website, you'll benefit from WP Mail SMTP. This is a plugin that lets you send SMTP emails using your WordPress website. WP Mail SMTP works with many SMTP mail services, such as Mailgun, SendGrid, and Gmail. You'll be able to manage your email and website all in one place.
The best part? The plugin is free (though they do offer a pro and elite upgrade) and is easy to set up. The pro upgrade includes additional SMTP providers, such as Microsoft SMTP and Amazon SES. You'll also have full control over the notifications. The elite upgrade includes an expert to set up the SMTP service for you. Pricing starts at $49/year.
The only downside is if you have multiple WordPress sites. WP Mail SMTP doesn't support multiple websites.
FAQs
Question: What is the best free SMTP?
Answer: Many of the SMTPs on this list are free or offer a free plan. These include:
– Sendinblue
– SendPulse
– Amazon SES
– WP Mail SMTP
In addition, many plans don't charge for a certain number of emails.
Question: How does SMTP work?
Answer: SMTP comprises of two steps. The first step is verifying the computer configuration and granting permission. This first step makes the process more secure. The second step is when the email is delivered.
Question: Do I have to use an SMTP?
Answer: SMTP isn't the only email service option. IMAP is another protocol that syncs email across all devices. POP3 is also similar; it syncs email on one device but can also retrieve and store emails.
SMTP is best if you have to send mass amounts of emails. If you're also planning to receive emails or sync your emails across numerous devices, you should look into IMAP or POP3.
Question: Is SMTP still popular?
Answer: SMTP is a protocol that's still widely used. However, not all businesses and users need SMTP. It's best to conduct your own research and weigh out your options.
Question: What if the SMTP server is down?
Answer: The only time an email sent via SMTP won't work is if the first step (verifying your identity and granting permission) is down. In this case, you'll usually receive a notification informing you
Question: Where can I sign up for these plans?
Answer: Most of these plans offer subscriptions that you can find on their website. We linked all websites in this article.
Keep in mind, some of these services require a plugin — whether on WordPress or another website. Be sure to conduct some research before signing up.
Question: Which is the fastest?
Answer: One of the benefits of SMTP is the speed of the service. All of these services can offer extremely fast service.
If you realize you don't need an SMTP service but still need fast email, you can choose a reliable email provider such as Outlook, Gmail, and Yahoo.
Question: Which is the safest?
Answer: If safety is your concern, you'll want to look for SMTP providers that offer amazing security. On this list, we recommend ZeroBounce and Routee over other platforms for safety.
Question: How do I test my SMTP emails?
Answer: Many of the services on this list offer testing features such as A/B testing. If yours doesn't, you may still be able to test your email. Contact their customer support to discover how.
Conclusion
The SMTP protocol will benefit your business in many ways. You'll be able to mass send email marketing campaigns with ease. Many of these plans offer free plans and just about all of them are affordable and flexible.
SMTP.com offers fast email delivery services for businesses and marketers. But they're not the only option. Businesses should take a look at these SMTP services and find the one that works best for them.
Some of these services also cater to specific businesses, such as WordPress users, e-commerce store owners, and even developers. Weighing out your options and identifying your needs will help you find the best SMTP service.
Do you need more help in finding the best email marketing software? We offer a comprehensive buying guide here.
Further read: