Last Updated on April 22, 2023 by Ewen Finser
DocuSign has become an industry-standard in document signing platforms. As of 2021, they had over one billion users and are the main document signing platform for specific industries, such as real estate.
DocuSign also has tailored solutions for specific industries, such as finance and insurance.
Even with all of these benefits, I can't stand DocuSign.
This program is fine when you're on the receiving end but not when creating documents. The program is not user-friendly at all–it's difficult to create templates and add fillable fields to contracts.
If you're struggling with DocuSign, there are many better alternatives to this platform. Here are the ones that I recommend. I will also offer advice on finding the best eSignature platform.
My Top Picks Up Front
Tips When Selecting an eSignature Platform
If you frequently send electronic documents, you'll want to find the best platform that suits your needs. There are many factors you need to consider, especially fitting document signing into your workflow, the different tools a program offers, and if their customer service is top-notch.
You should also consider individual business needs, such as your team size. Here's what you should consider when looking through my list of DocuSign alternatives.
Workflow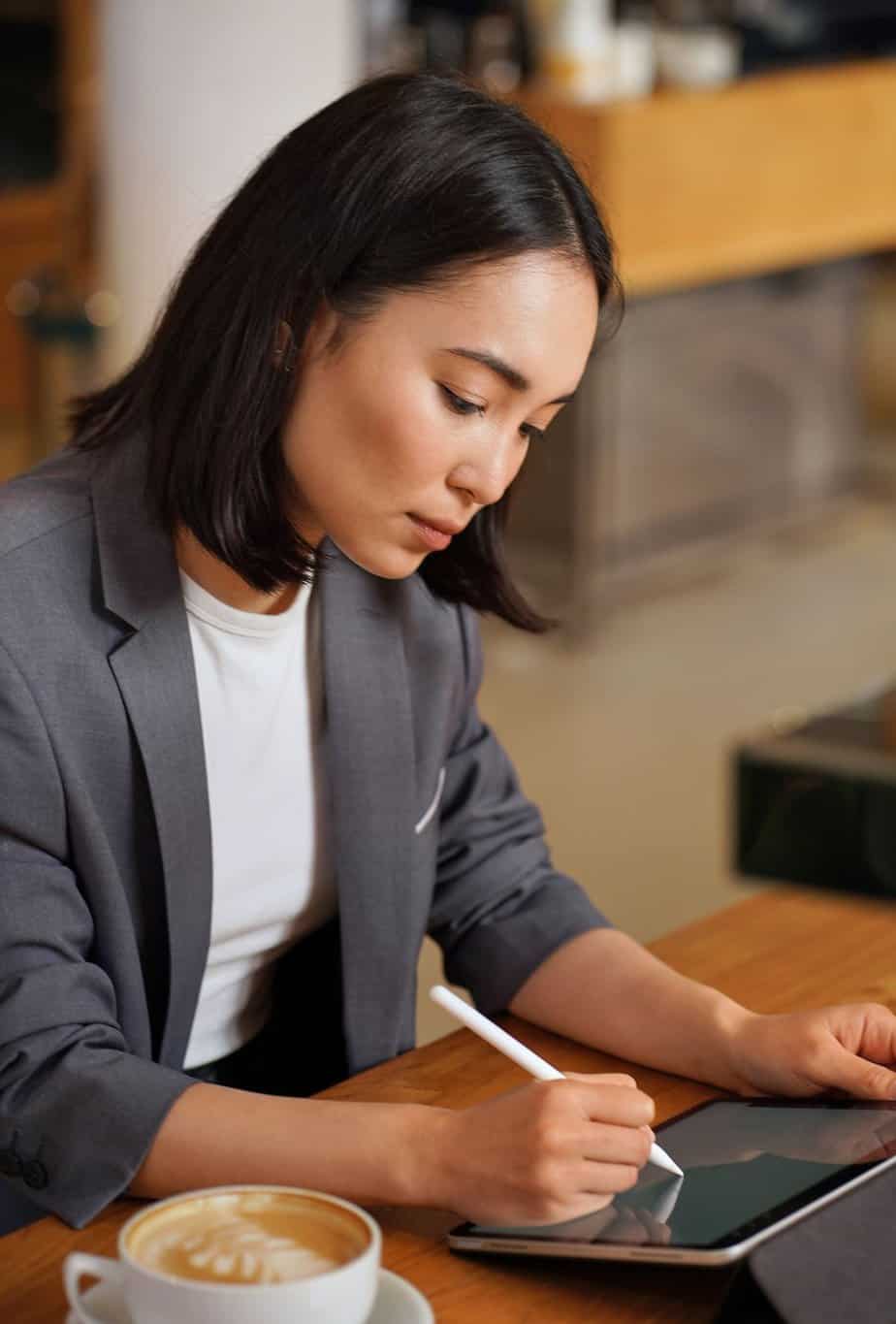 When working with DocuSign, I discovered they're only good for one thing: document signing. I don't even think this is a good option if you prefer creating templates for all of your documents.
You must create and edit your document on a separate platform, such as Microsoft Word. This makes it inconvenient to create a workflow around DocuSign or add this program to an existing one.
That's why the first consideration you should make is fitting your eSignature platform into your workflow. These alternatives offer many solutions to strengthen your workflow. These include:
Storage
Auditing
Security
Document creation
Tracking
Sending
This way, you can streamline your document creation workflow on one backend. This improves productivity among you and your team members. Plus, some of these platforms offer individual tools. For example, I use Adobe Acrobat Sign, which offers impressive security tools.
This is beneficial if you work in an industry, such as accounting, where you're handling sensitive information. You can add passwords and prevent others from copying and pasting content all on one backend.
Tools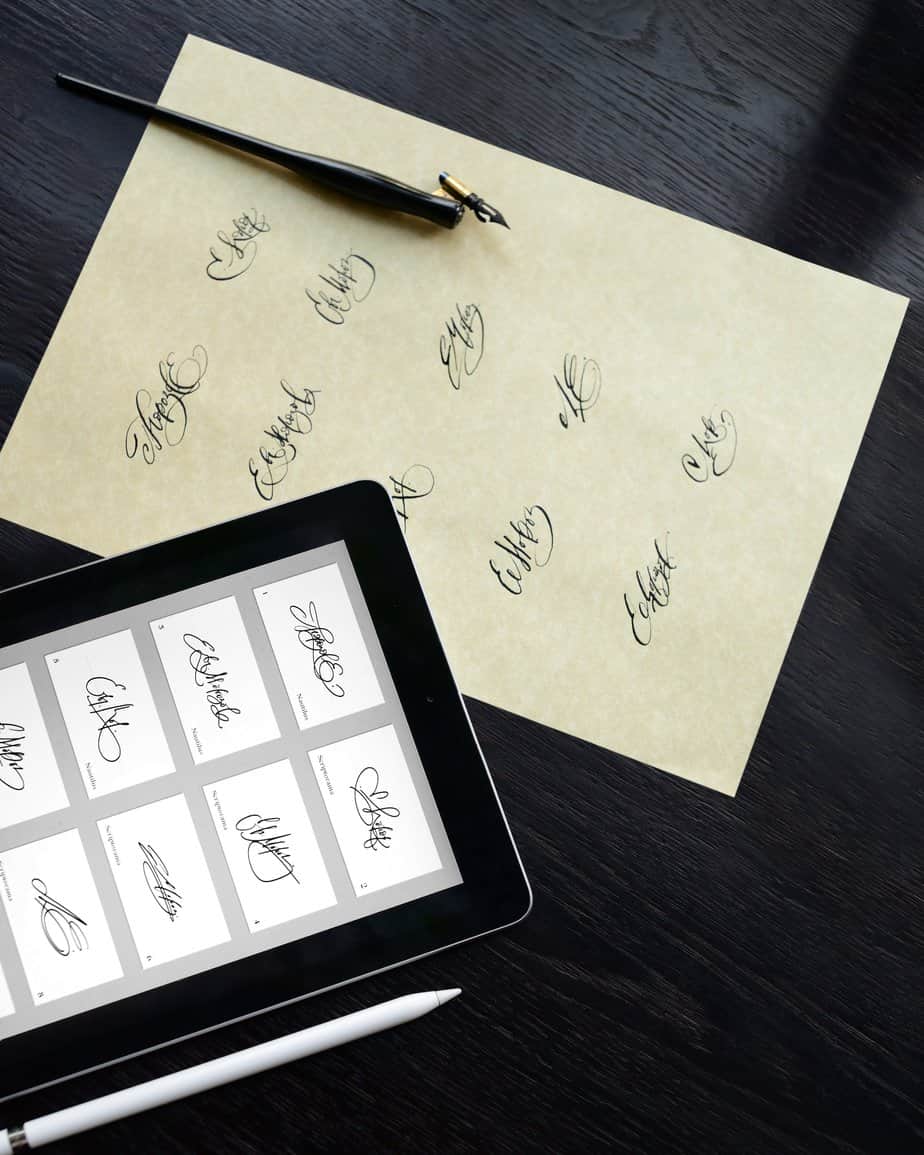 Speaking of tools, I should also emphasize this important part. More electronic Signature platforms are offering tools that rival other word-processing programs. For example, you can edit text on Adobe Acrobat. Document tracking is also an impressive feature of more document-signing platforms.
Customer Service and Support
There are times I'm unsure how to navigate an electronic signature platform. You should always research the company and ensure they have excellent support.
First, look into their customer support options. I prefer live chat support, but it's always nice to call someone and talk to another human.
I also love online tutorials. I refer to these when I can't find something on the system's backend. If you can't figure out how to do anything on the system, find a support center and see if you can find written or video resources.
Teams
There's a chance you won't be the only one on your eSignature account. Your team members may have to create and send contracts to clients, as well. This is especially true if your own a business that commonly has multiple team members, such as different sales professionals and insurance agents.
Some platforms are friendlier to businesses with full teams. I will mention numerous alternatives later in the article, but RightSignature is a good example of a company that supports multiple team members.
How I Chose These Alternatives
All of the points I mentioned above were taken into consideration. I also used brand notoriety and trust, software quality, pricing and plans, whether or not the company offers a free trial, and features.
The Best DocuSign Alternatives
Are you ready to discover the best DocuSign alternatives? Here are the companies that I recommend the most.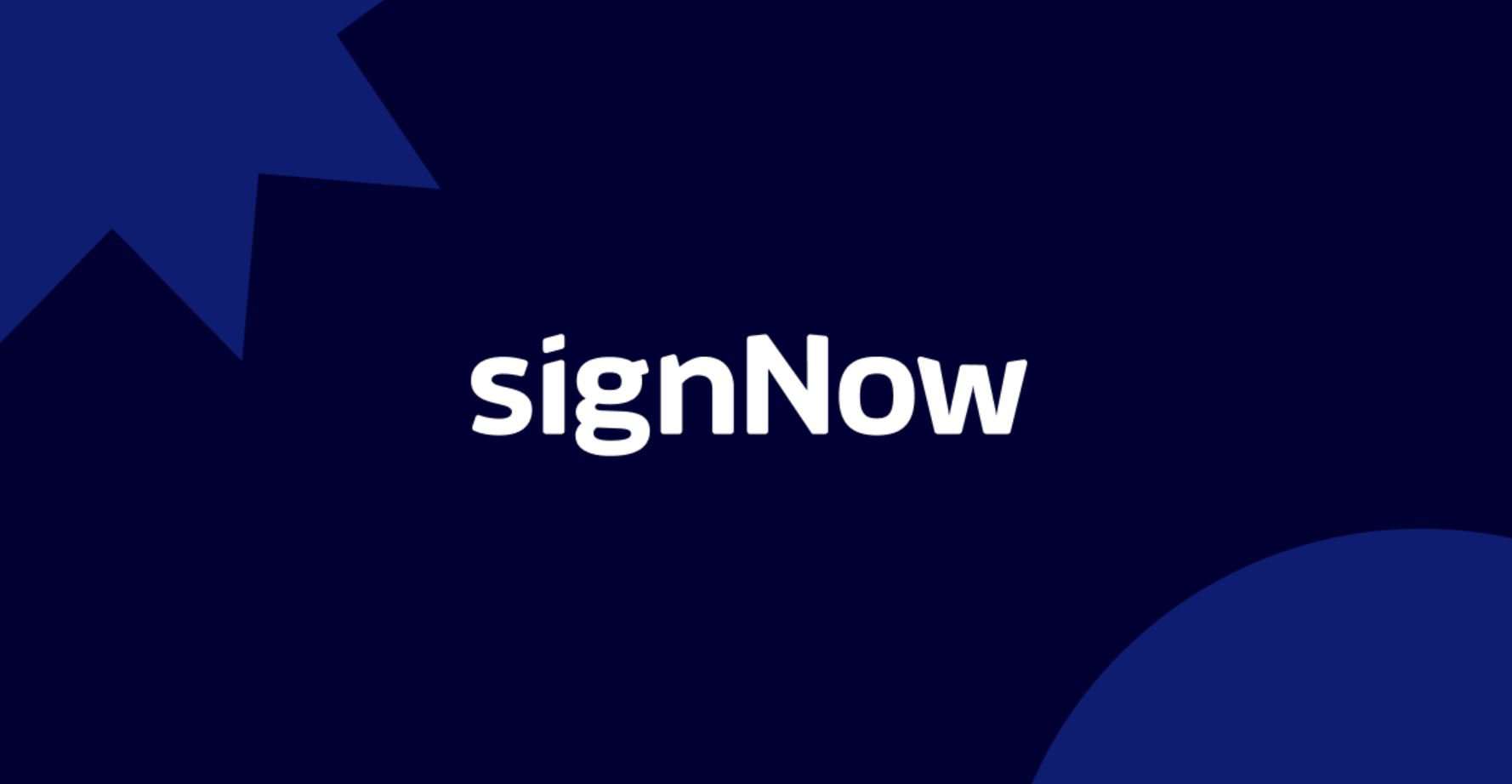 signNow is a great solution if you want a simple document signing program that works for most industries. They don't offer the industry-specific signing capabilities that DocuSign offers, but signNow is one of the most affordable and user-friendly eSignature platforms I've ever used.
They have a simple drag-and-drop builder where you can add signature and text fields to your contracts. It's also very easy to send documents to recipients and track the contracts you sent. There are some things that I don't like about signNow. Their branding features are lacking, but you can upload your business logo to your contracts. Since this is only an eSignature tool, you can't create or edit documents.
signNow does support some integrations, but those are only available in the higher-tiered plans. You're also limited to email and live chat support, though Enterprise clients can receive customer service via phone.
Bellow are some of the videos I created using SignNow for signing and editing new documents while creating a new signature.
Better UX + Better Pricing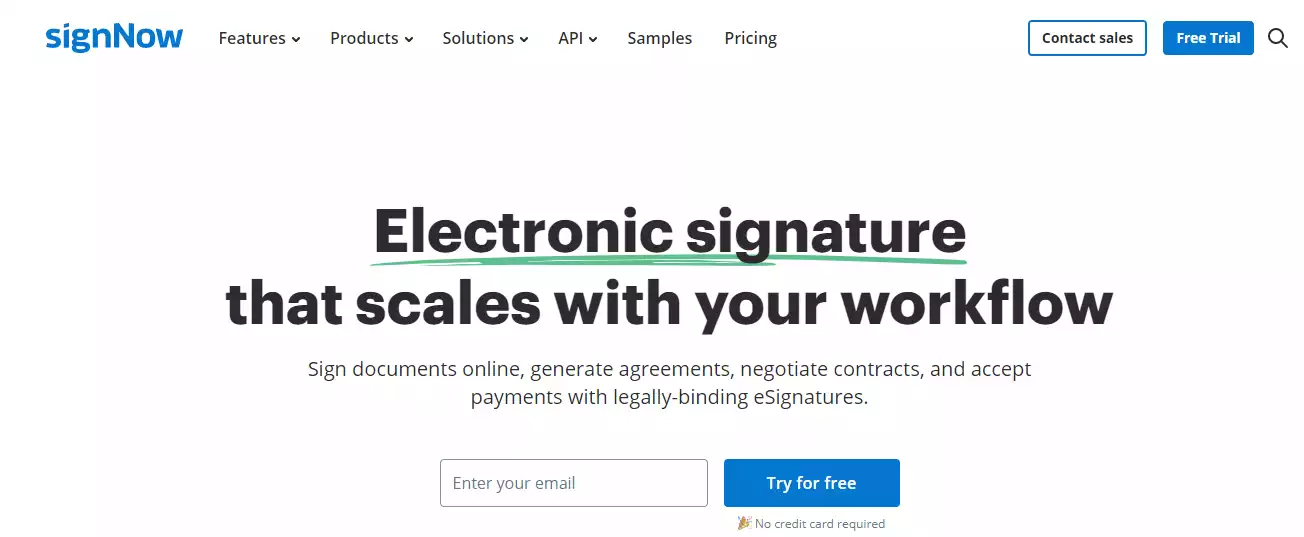 Why Go with SignNow?
If you haven't evaluated your document signing software recently, SignNow is worth a look! Easier to use, intuitive workflows, and better pricing mean it's time to dump that old document signing software for the new upstart.
Try SignNow…NOW!
We earn a commission if you click this link and make a purchase at no additional cost to you.
Pros
Unlimited templates
Easy to send documents
Document tracking
Affordable
Easy to add signature and text fields
Drag-and-drop editor
Cons
Lacks advanced automation
The base plan doesn't offer many features
No 24/7 live support
Branding options aren't impressive
How Does signNow Digital Signature Compare to the Rest?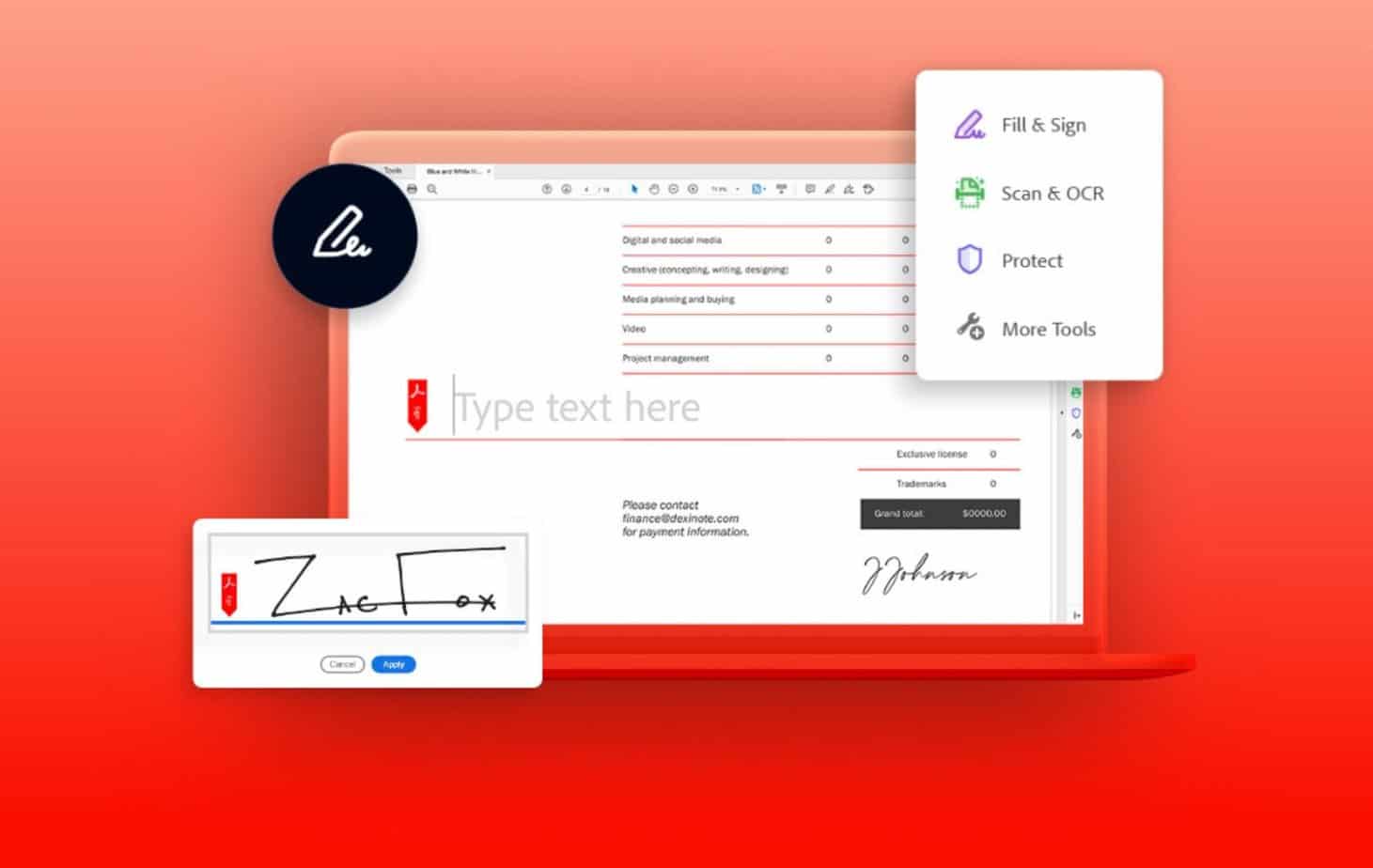 I've been using Adobe Acrobat for years. I use PDF creation and editing tools for my freelance writing and the e-signing features for various documents.
So many businesses send me contracts via email to print and sign. Even though I have a printer, I like the ease of signing everything digitally. With Adobe Acrobat, I can upload contracts and insert my pre-saved signature.
Plus, Adobe has a cloud-based system where you can store and send your documents. They're an excellent solution for businesses handling sensitive information since Adobe has reliable audit trails. Adobe can integrate with various programs.
Adobe Acrobat also comes at a decent price. I pay $12.99/per month for the starter plan, and Acrobat Pro costs $20/per month. My only beef with Adobe is their lack of support. But since this is such a massive company, you can search Google or YouTube for tutorials.
Pros
Various free and paid template options
Can upload and convert any document
Document tracking
Create and edit PDF documents
Affordable for all of the features
14-day free trial
Cons
The starter plan lacks some features
Not the best customer service
How Does Adobe Sign Compare to Other Electronic Signature Options?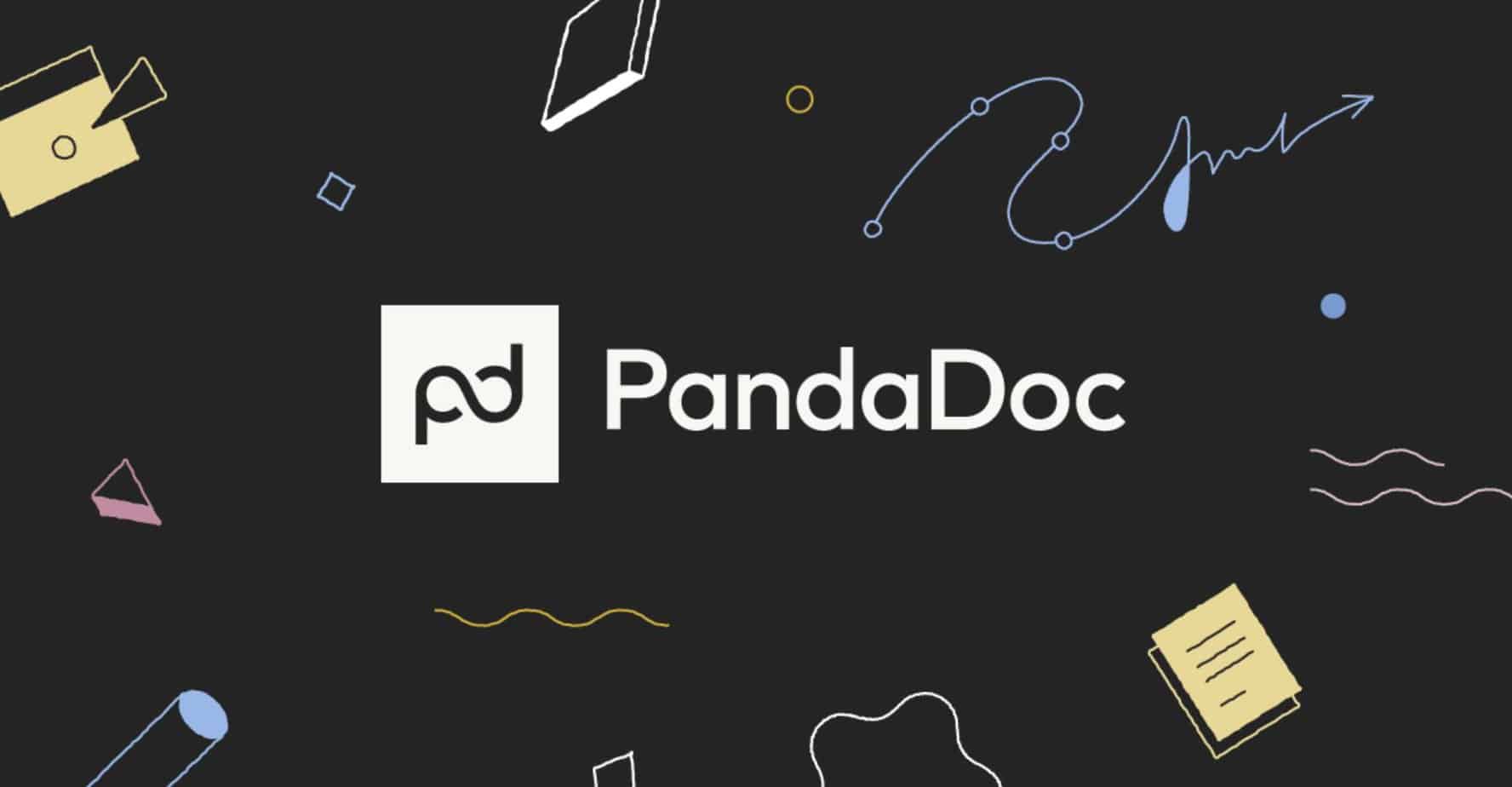 PandaDoc is a great option if you're looking for an all-in-one tool. Their system is tailored to accept electronic signatures, but they also have some pretty impressive document management features.
A big problem I have with most electronic signature solution platforms is their introductory plans lack features. This isn't the case with PandaDoc. Even with their free plan, you get unlimited document uploads and signatures. If you need a document editor, analytics, reusable template library access, and support, all you need to do is upgrade to their Essentials plan.
Some more in-demand features, such as custom branding, aren't available unless you pay for the third-tier Business plan. PandaDoc has some impressive integration options. You can connect PandaDocs with Google Drive, Zapier, Salesforce, Dropbox, HubSpot, and more.
I love PandaDoc's support network. They have a well-written blog to help you understand their platform and even their competitors better. If this isn't enough, they offer email and 24/7 live chat support.
Pros
Free plan
Unlimited document uploads and signatures for the free plan
750+ template library
Document tracking
Automation
Custom branding starting at the Business plan
Impressive integrations
Document editing starting at the Essentials plan
Excellent blog and resource center
24/7 live chat
The signing process is easy for the sender and receiver
Cons
Some tech issues and quirks
24/7 email support only offered with paid plans
Contracts may go to the spam folder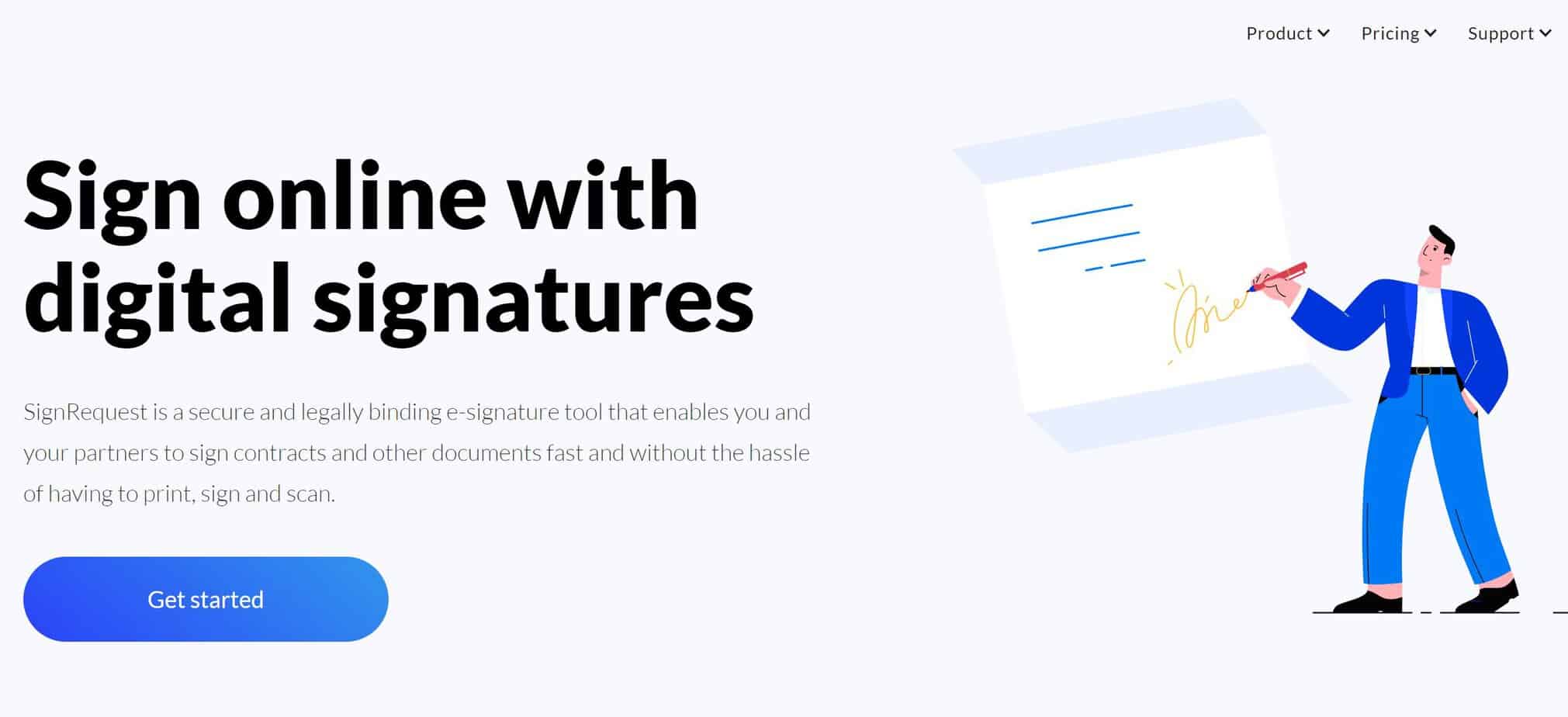 If your business wants a straightforward document signing platform ideal for your team, I recommend SignRequest.
With the Business plan, you have unlimited teams, digital documents, templates, and more. Even if you're a one-person business, the Professional plan is only $9 per month, and you get unlimited documents plus branding.
All you have to do is upload your document, highlight the fields where text or a signature is needed, and email the document to the recipient. SignRequest also uses a drag-and-drop editor, easy for those inexperienced in contract creation.
Keep in mind that SignRequest doesn't offer specialized tools, but this is a low-cost solution for businesses that only need to make contracts signable online.
Pros
Unlimited documents and branding on the beginner plan
Unlimited templates with the Business plan
Document tracking with automation
Affordable
Supports some integrations
Cons
It doesn't include specialized tools
Lacks customer support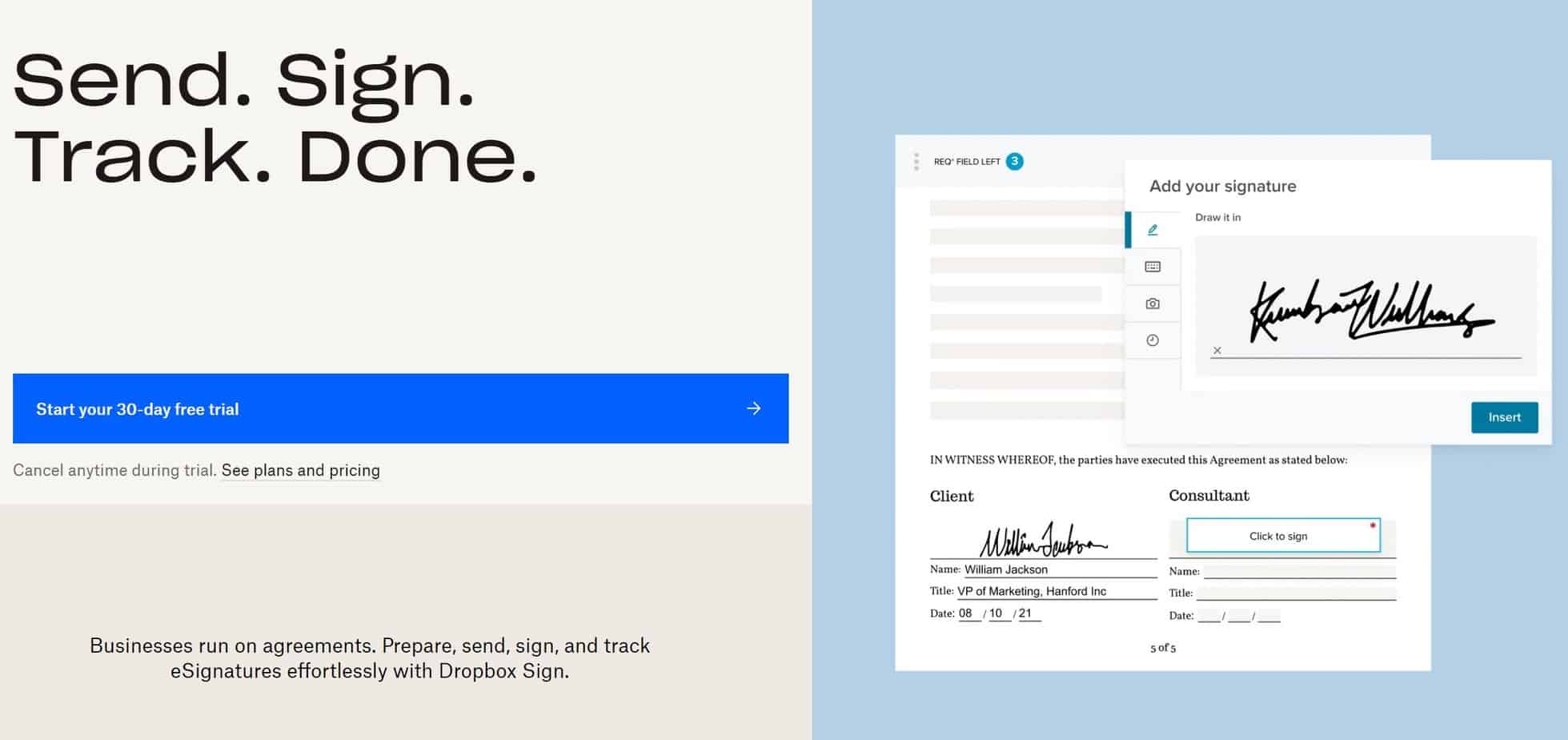 First, I should mention that this company was previously called HelloSign. I used their document signing services for some of my freelance clients.
Their platform was okay–it worked well, was easy to use, and got the job done. But since Dropbox acquired HelloSign in 2019, I like their platform much better.
If you're like me and have been using Dropbox for years, you will appreciate their collaboration with HelloSign. You can upload and sign documents in one place, and DropboxSign lets you upload numerous file types.
I think HelloSign has some of the most competitive customization and branding solutions. You can not only add your logo but edit the colors on the document to fit your unique brand.
Keep in mind that DropboxSign isn't free. The plans start at $15/month, which is pretty pricey. You also don't get the robust editing tools available from competitors.
DropboxSign also may not fit into an existing workflow unless you upload and send it to Dropbox; you must create your document in a separate word processing platform. They also don't have the best customer support; there's only an email form, and it can take them several days to respond.
Pros
Easy to use
Integrates with Dropbox
Includes an audit trail
Document tracking
Automation
30-day free trial
Custom branding for Standard plan
Cons
Lacking features on introductory plans
Not as many integrations
No document editing
It doesn't include document analytics
Customer service is lacking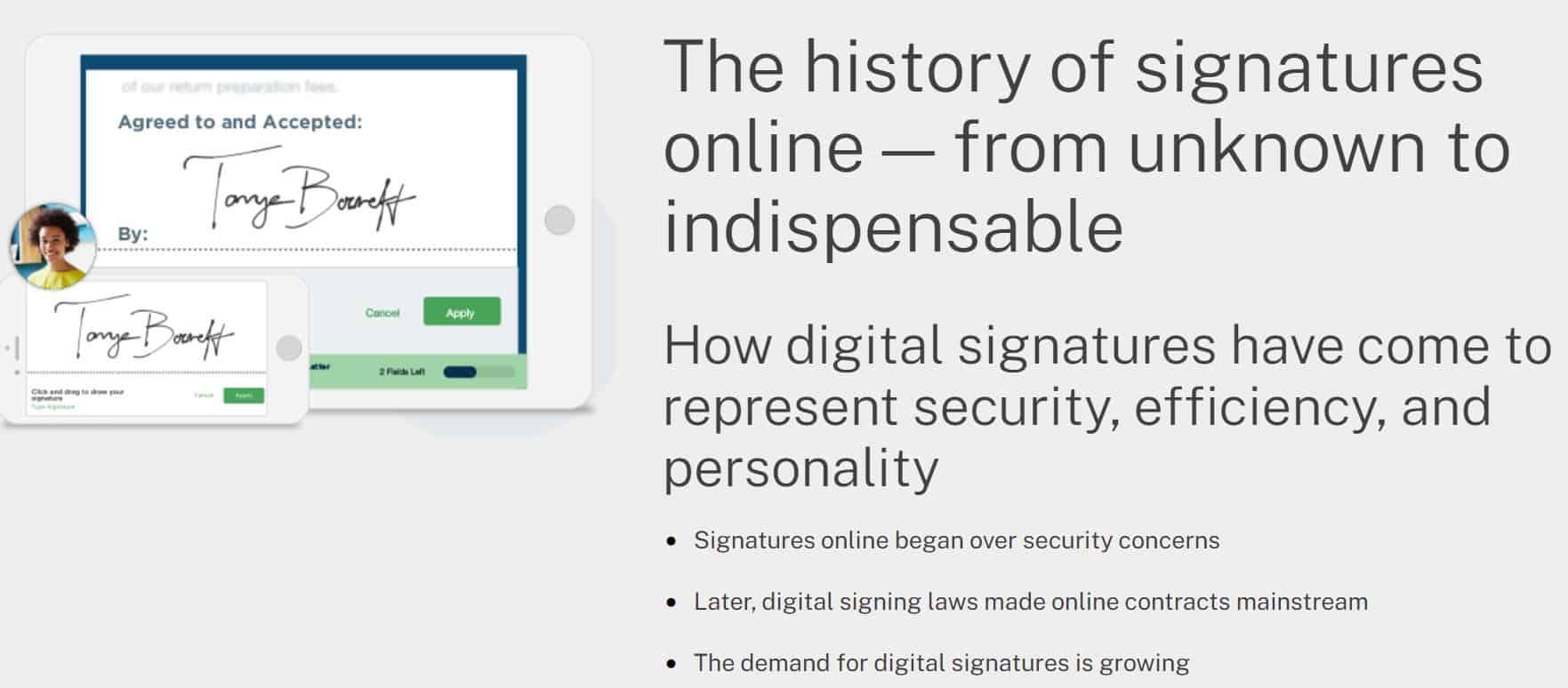 I briefly used RightSignature when I was working with an education company. I found the program clunky and outdated, but it's a good solution for industries like education, where you're dealing with sensitive information.
RightSignature is a part of Citrix, an online workspace, so adding RightSignature to your Citrix backend is a good option if you want everything centralized.
While you'll have to use a separate word-processing platform to create your documents, there are some branding options. Since RightSignature is part of Citrix, you can access its wonderful support team.
RightSignature is by far the most expensive platform on this list. Plans start at $60 per month, so I wouldn't use this program unless you need its advanced security features. Still, you can get an Adobe Acrobat subscription at a much lower price and get additional tools for your subscription.
Pros
Reusable templates
Document tracking and bulk-sending features
Good branding options
30-day free trial
Solutions for education, healthcare, and more
Can support multiple team members
Part of the Citrix workspace
Decent customer support
Cons
Features are lacking for the price you pay
Expensive
No document creation or editing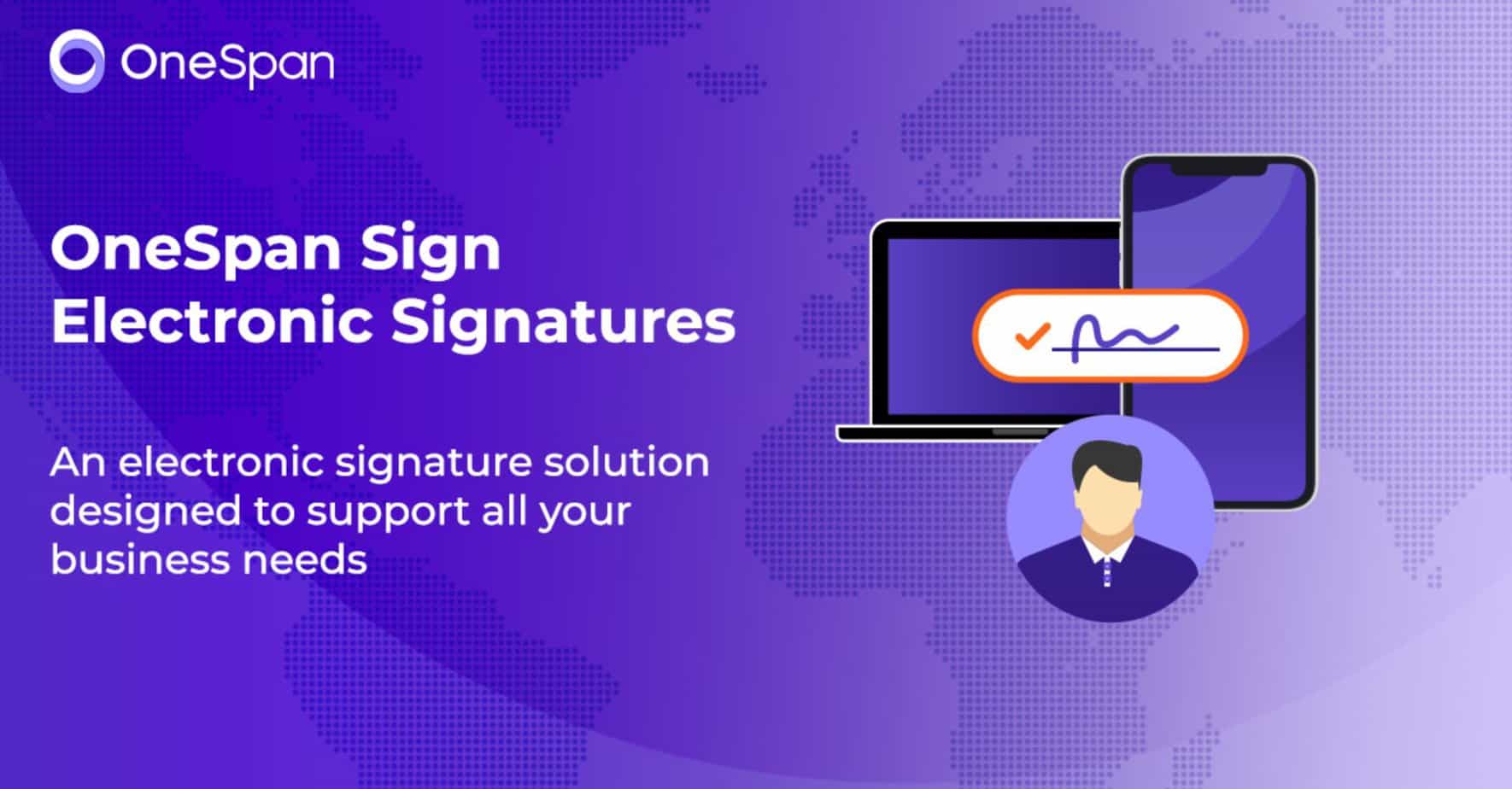 OneSpan Sign is an alternative to DocuSign if you want tailored industry solutions. They offer solutions for banks, finance, lending, healthcare, insurance, and government. The solutions you receive rival those from DocuSign, such as compliance and comprehensive auditing. However, they don't have solutions for real estate the same way DocuSign does.
You get all of this at a pretty affordable price. Professional plans start at $20 per month, which isn't bad considering DocuSign's second-tier standard plan is $25 per month. Still, OneSpan Sign lacks integrations and a document editor. Overall, it's pretty basic, and you can save money by choosing any of these competitors.
Pros
Unlimited templates
In-person and remote signing
User authentication
Branding options
Advanced fields
Solution for businesses needing strict compliance
iOS and Android app
Bulk sending
Cons
Limited integrations
It only comes with a demo–no free trial
Lacks customer service
Limited tools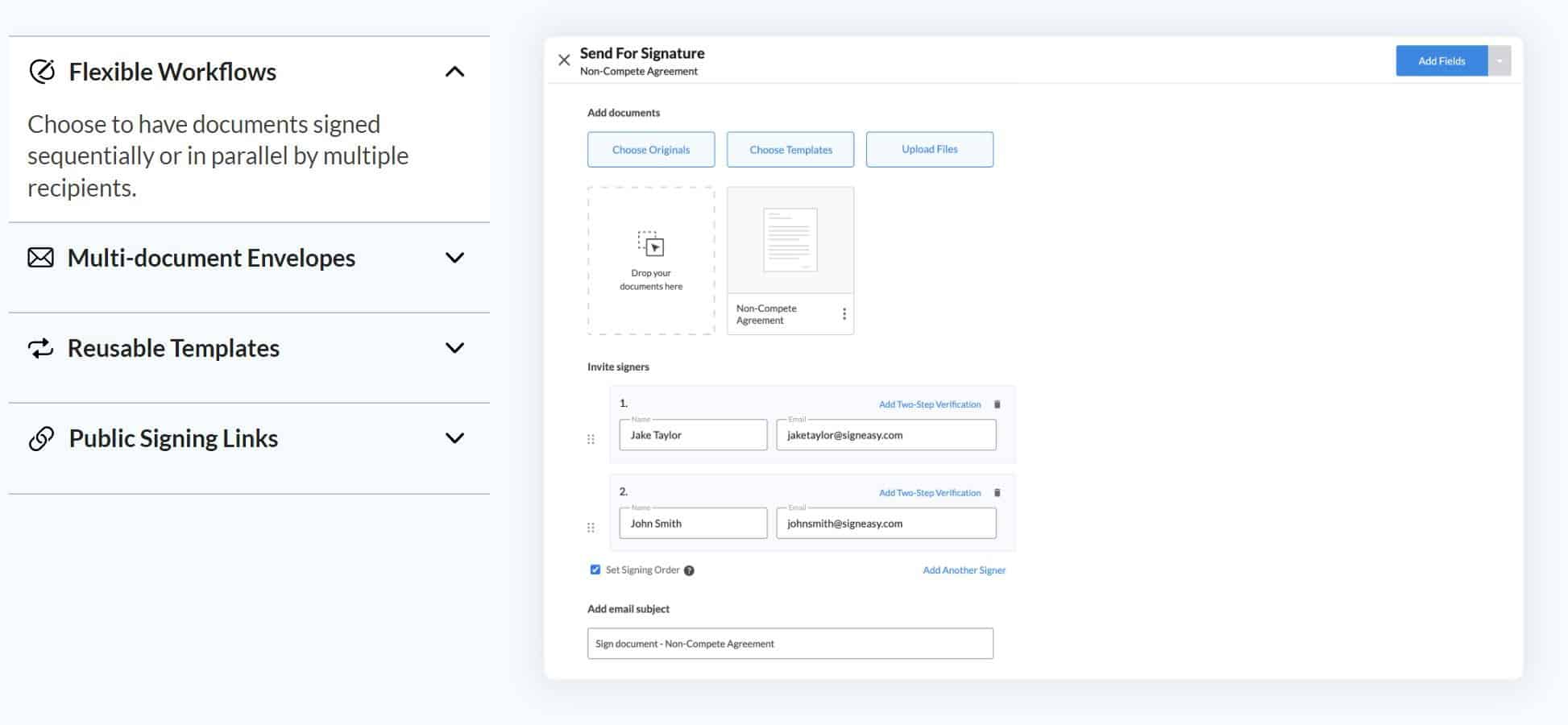 Signeasy stands out, not because they have solutions for different industries but also because they support a variety of document formats.
They're compliant with UETA, ESIGN, Aadhaar, and eIDAS, so nearly every type of business can feel comfortable knowing that their documents are legally binding. In addition, Signeasy has digital audit trails to ensure you stay compliant.
I like the offline signature feature, which I don't often see from competitors. I've been in situations where a client sent me forms to sign while I was traveling, so not having to wait to sign important documents is an incredible key feature.
There are some downsides to Signeasy. They don't offer certain features from other competitors, such as unlimited templates (unless you want to upgrade to the third-tier Business plan). The integrations are also pretty limited, so there isn't much versatility with this platform. If you choose the base plan, your support options are also lacking compared to the Business plan.
Pros
Offline signatures
Electronic signature software compliance features
14-day free trial
Affordable base plan ($5 per month)
Cons
Unlimited templates only available on the third-tier plan
Lacking integrations
The third-tier plan has more customer service options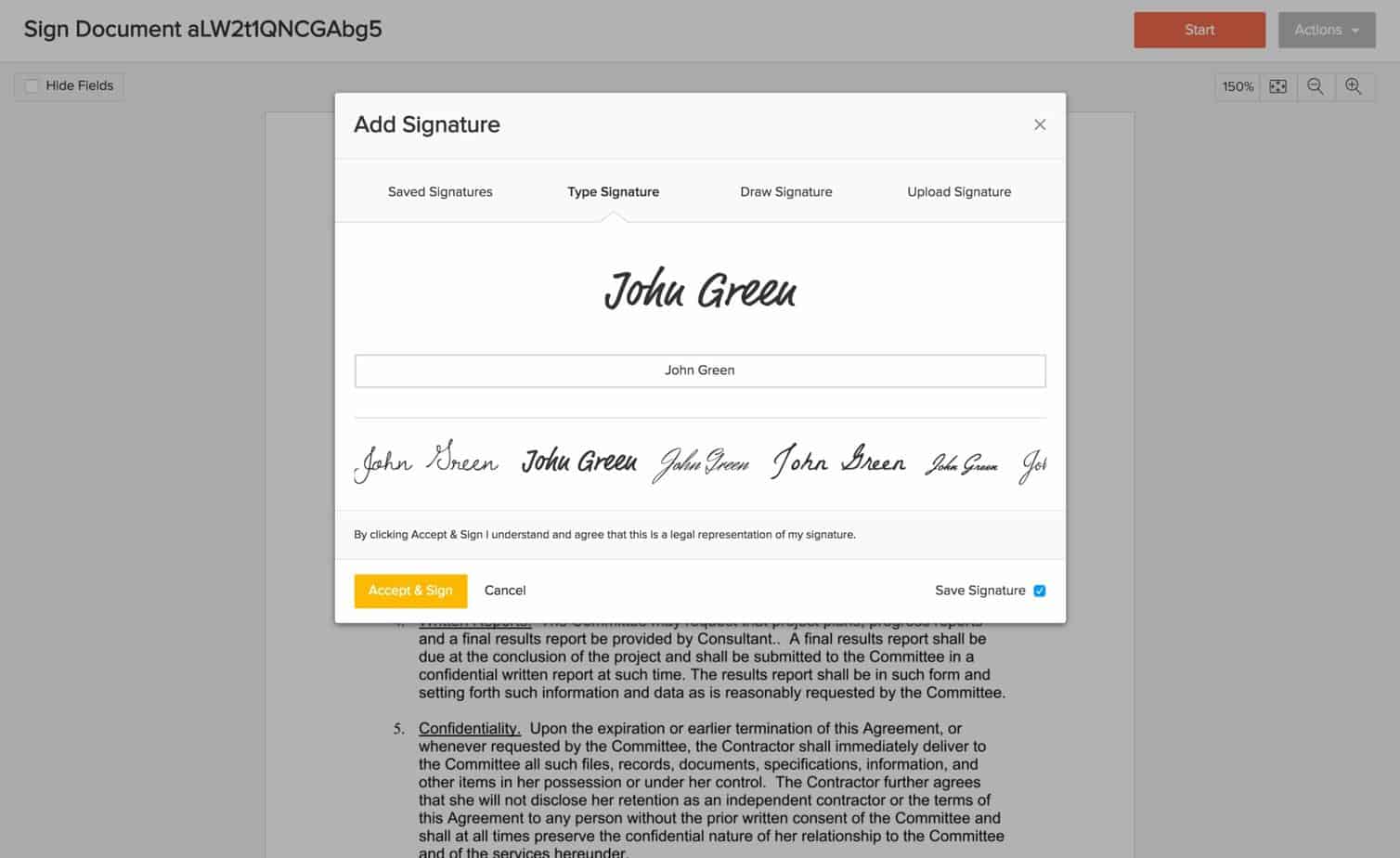 Few eSignature platforms offer a free account, so I appreciate how Eversign does offer a freemium service. I recommend trying Eversign if you're new to eSignature platforms, you're a new business, or you only send a few contracts monthly.
The free Eversign plan is limiting; you get no templates and only five documents a month, so you may need to upgrade if you constantly send contracts.
Another feature I think is cool is SMS signing. Again, I've been in situations where I had to sign documents while traveling. The SMS signing feature removes the stress of signing documents when you're away from your computer.
I used Eversign for some of my corporate clients, so don't think Eversign is only for freelancers and solopreneurs. With the paid plans, you can send unlimited documents and get access to cool features, such as numerous integrations.
The basic plan is pretty affordable–only $10/month with one team member. The Business plan is $40/month, and you get five team members. So even if you upgrade, an Eversign subscription won't cut into your budget.
Eversign isn't a good option if you need an advanced eSignature platform. They have some reporting tools but nowhere near the document analytics that rival companies offer.
Pros
Free plan
Unlimited documents with the second-tier plan
Integrations
SMS signing
Affordable
Cons
Limited custom branding options
Have to edit documents in a third-party word-processing platform
Only basic reporting tools
Few customer service options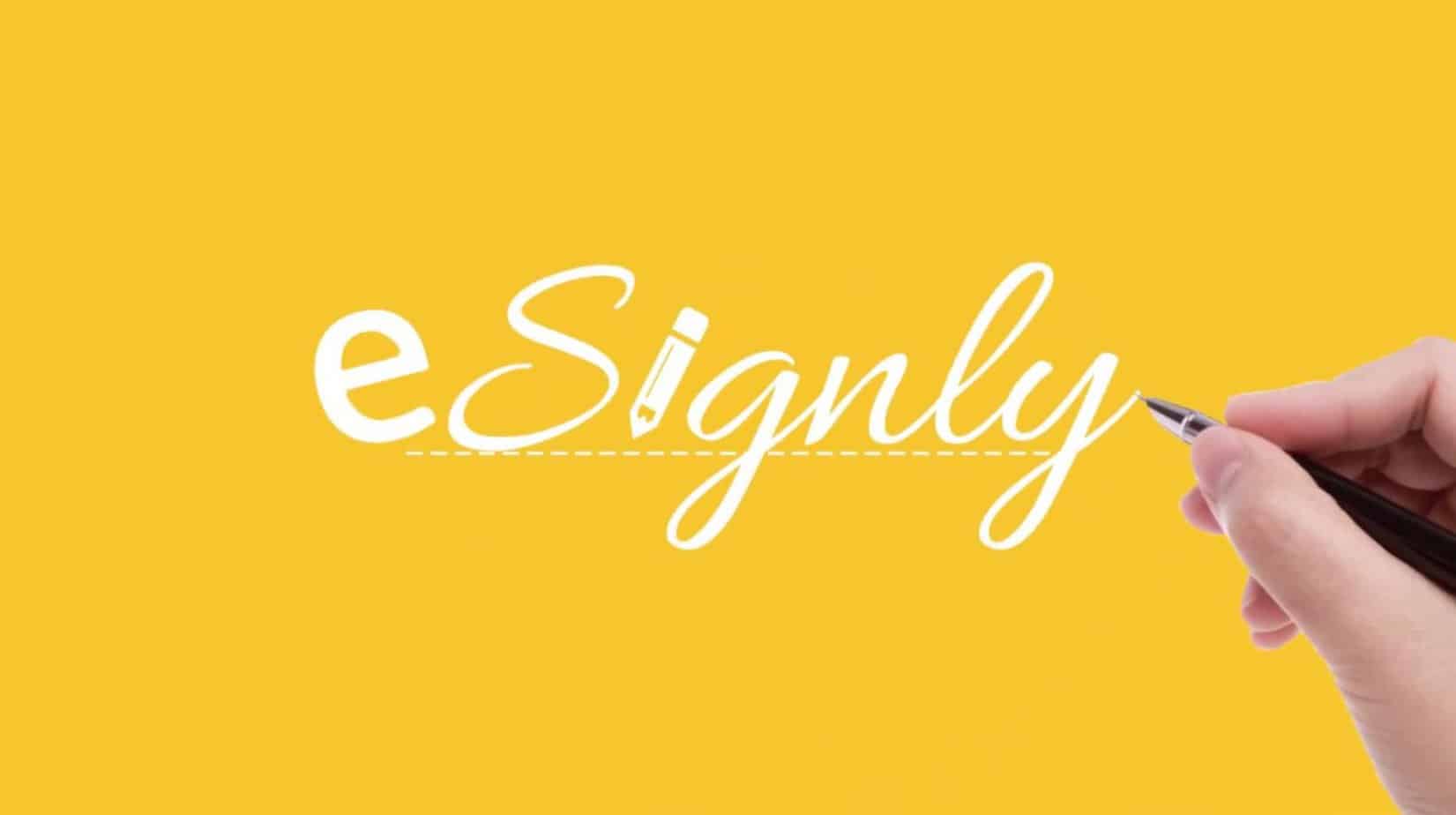 eSignly is another company that offers a free plan, but it's more limited than Eversign. You get three document sends and some document editing capabilities. I like how the free plan includes an audit trail, and eSignly is available in more than 18 languages.
But if this isn't enough for you, their Professional plan starts at $10 per user per month. I will say that other plans are more affordable; for example, Eversign's Business plan is $40/month and lets you have up to five team members, which is not only more affordable than eSignly but also comes with more features.
One of the main reasons to choose eSignly is it has a user-friendly backend. Compared to DocuSign, which has a clunky and complex interface, this is a reason alone to choose eSignly. But the simplicity means it's lacking–you're only using eSignly to sign documents, and that's it.
Pros
Unlimited signatures with their second-tier plan
Audit trail in real time, starting with the free plan
Automated notifications and reminders
Great customer service
Affordable pricing for a one-person or small team
Simple and user-friendly platform
Free plan
Cons
No unlimited templates for any plan
Custom branding is only available on the third-tier Business plan
Limited integrations
No document editing
HIPAA compliance starts at the Business plan
It can be expensive for teams
eSignature Solution Honorable Mentions
These are a few additional Docusign alternative options on my radar that didn't quite make the cut:
Zoho Sign
KeepSolid Sign
Formstack Sign
Foxit eSign
Better UX + Better Pricing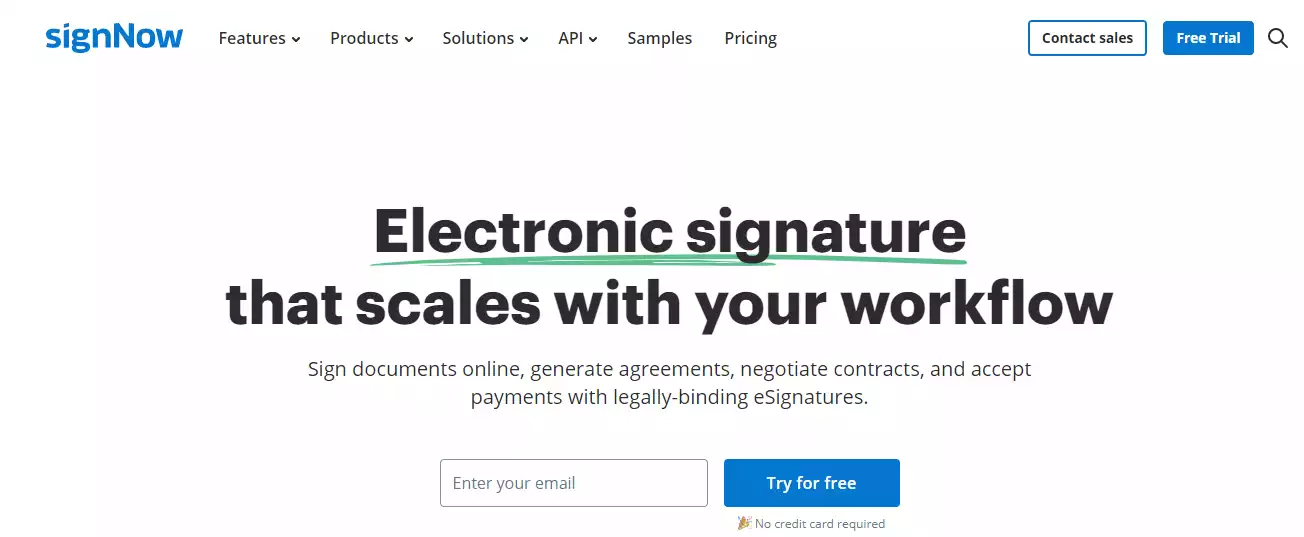 Why Go with SignNow?
If you haven't evaluated your document signing software recently, SignNow is worth a look! Easier to use, intuitive workflows, and better pricing mean it's time to dump that old document signing software for the new upstart.
Try SignNow…NOW!
We earn a commission if you click this link and make a purchase at no additional cost to you.
FAQs
Question: Out of all of these companies, which is DocuSign's biggest competitor?
Answer: Adobe is DocuSign's biggest competitor. Adobe Acrobat is an industry-standard program for PDF users. Subscribers can create and edit PDFs, as well as sign them on the same platform. Adobe also offers additional features, such as security.
Question: Can I use Google Docs to sign contracts?
Answer: I wish! I use Google Docs all the time. But some of these programs, such as SignRequest, integrate with Google Docs. If you prefer using DocuSign, they also integrate with the entire G Suite.
Question: Can I use DocuSign for free?
Answer: You can sign up for a free 30-day trial of DocuSign. Unfortunately, none of their plans are 100% free.
Bottom Line: Best Docusign Competitor?
Even though DocuSign is an industry-standard eSignature platform, there are better platforms.
If you are looking for more intuitive, user-friendly interface with affordable pricing, signNow is a great option here.
I could be biased, but I've been an Adobe user for years and think Acrobat is a great for design and editing.
Adobe Acrobat lets you do more than sign documents–you can edit PDFs, apply security features, convert documents, and more.
If you have a team, all staff members can invite others to sign documents and leave comments, notes, highlights, and more. Adobe Acrobat is also easy to use and is an industry standard in PDF creation.
Otherwise, if you need an extensive library of ready-made templates, PandaDoc's 700+ is hard to beat.
Better UX + Better Pricing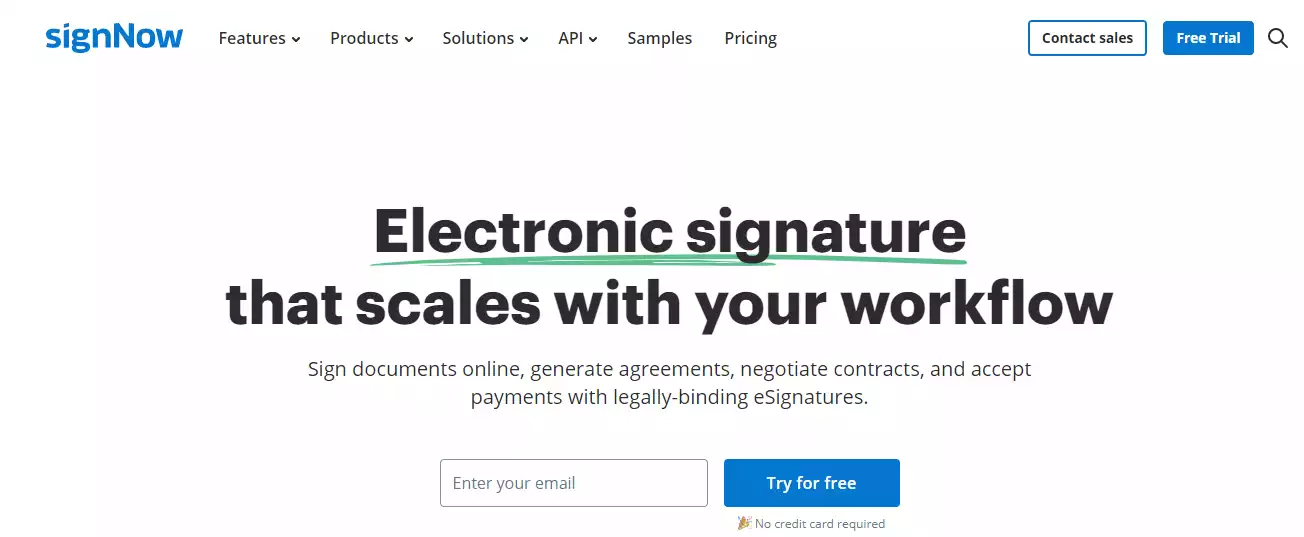 Why Go with SignNow?
If you haven't evaluated your document signing software recently, SignNow is worth a look! Easier to use, intuitive workflows, and better pricing mean it's time to dump that old document signing software for the new upstart.
Try SignNow…NOW!
We earn a commission if you click this link and make a purchase at no additional cost to you.
I also suggest checking out these other alternatives, especially if you have multiple team members or are in a niche industry.