Last Updated on April 22, 2023 by Ewen Finser
I know a lot about print on demand. I wrote my first book in my mid-20s and tried to go the traditional publishing route. When I couldn't get a publisher (or a literary agent), I decided to self-publish my first book. From here, I learned all about print on demand (POD).
And indie authors and publishers aren't the only ones who can utilize print on demand. Because of the internet, more web-based businesses are popping up. Print on demand ensures you meet the demands of your consumer base while making a minimal investment in printing technology.
But let's go into specifics — what is print on demand?
Bottom line up front:
Print on demand is a flexible business model where a product isn't printed until a sale is made. In a print on demand business, the seller only handles the product design and the transaction. The business outsources a third-party printing company to print and ship the product.
Print on Demand (POD) Explained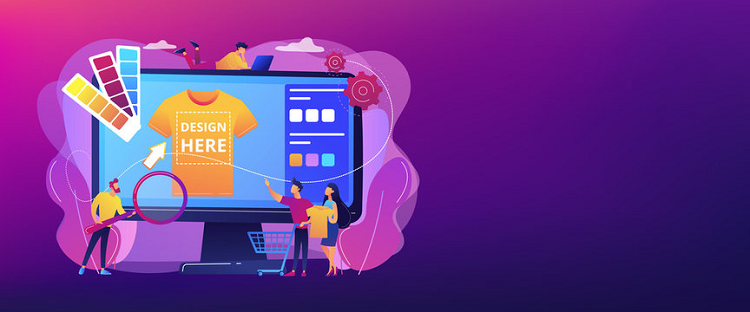 Print on demand is a business model where you supply the product to a third-party printing company. You supply your own content, design, or whatever your product entails, and your supplier will print the content or design.
The name derives from the sales model, where you only pay for products you're printing on a per-item basis. In other words, you won't have boxes of books or merchandise collecting dust in a warehouse. This not only eases the printing process for businesses but also results in more savings.
How do customers buy your products? This depends. For my books my readers buy my books through Amazon. Amazon has a service called Kindle Direct Publishing (KDP) that handles all book printing and shipping. I only receive the royalties, which is actually a nice trade-off since I don't invest as much time and money into my self-published books.
Let's say you're hosting another POD business, such as merchandise. In this case, you will create your own website, and your customers will purchase products through your website. But after this purchase, the POD supplier will handle everything from there. They will print up the product and ship it to your customers.
History of Print on Demand
Print on demand is a popular modern concept for small business owners, merchandisers, and creatives like myself. But print on demand actually has more of an extensive background than one (including myself) would expect.
The introduction to print on demand dates back to the late 1950s and 1960s when the first commercial photocopier was invented by Xerox. Before photocopiers, small printing publications were of inferior quality (think of the original pulp magazines). Commercial Xerox machines changed this; small printing publications, such as science fiction magazines, could print their stories on high-quality materials.
From here, technology advanced even more. Writers and editors were able to start typing books on digital devices starting in the early 1970s. This made printing even more flexible.
Keep in mind that all of this history centers on printing books. During this time, printing good-quality colored graphics in small print jobs was still unavailable. We wouldn't see this technology advance until the end of the century.
How Print on Demand Works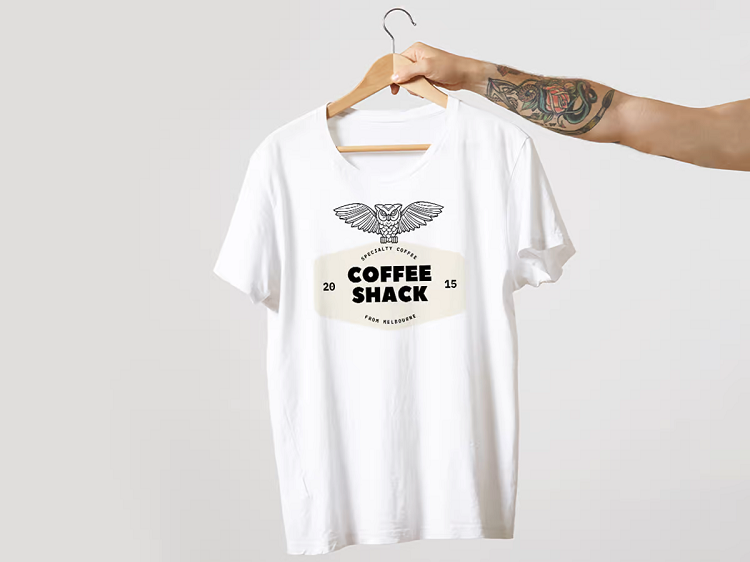 The seller only handles the transaction. They set up the website or list their products on a third-party service that also acts as a third-party printing company. The customer then purchases the product.
When a customer places an order, whether on your website or through a third-party such as Amazon, the job is automatically handed to the third party. The third-party prints the product, packages it, and ships it directly to the customer.
Uses for Print on Demand
Print on demand is one of the most versatile business models right now. I use it for my books, but print on demand is also a popular model for merchandise, art, and custom gifts.
Book Publishing
As we saw from the history section, book publishing is where we first saw the printing press evolve. Smaller publications moved from marginalized cheap pulp magazines to well-respected and quality prints. That's why book publishing is the most common place where you'll see the book publishing business model.
When you purchase one of my books or another book on Amazon, you're paying the price per copy. You may notice the print book is often more expensive than the e-book version.
That's because the publisher or author factors in the cost of printing. Even though I see more books increasing in cost ($20+ for a paperback) thanks to inflation, I still find most books priced between $10-$15. That's because the cost of printing is very cheap. The cost to print varies on book size and page count, but my books haven't exceeded $3 per book.
The reader will pay the cost of the book plus any applicable taxes. Then, Amazon or the book platform will print the book and ship it to you.
Printing on demand for authors, especially self-published authors and indie publishers has revolutionized the industry. A company or author no longer has to keep a large inventory of books to satisfy reader demands. This results in more upfront costs and even wasted products. I publish through Amazon, and they make setting up your account as well as uploading and formatting your book so easy.
Print on demand isn't only utilized for books. I also write for various magazines. Since not as many printed magazines are sold in stores anymore, most modern magazines also have a print-on-demand model. You can buy a magazine from the company's website, and a third party will print it and ship it to you.
Merchandise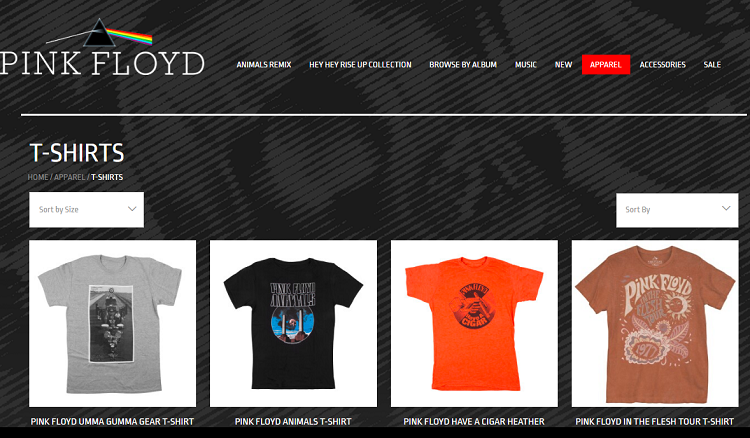 For most industries, merchandise is the big money-maker. I do a lot of work in the music industry, which is where I see this demand the most.
So much so to where 1 in 5 music fans bought band merch last year alone. In addition to music artists, you can sell merch if you're an influencer, podcast owner, small business, or another type of creative — yes, that even means there's a market to sell merch as a fiction writer!
If you're unsure how to create and print merch, you can supply the designs to a third-party printing company. As with book printing, a merch printing company will only print up your merch when an order is made.
T-shirts are the most common merchandise example, but they're not the only ones. Other pieces of merch you can sell include hoodies, stickers, mugs, notebooks, phone covers, and even stationary.
Art
If you're an artist who wants to profit from your craft, print on demand is an excellent option if you want to sell your prints. Print on demand is available for painters, photographers, and various other forms of art.
Many artists have benefitted from print on demand. Art print on demand opens artists up to a wide variety of sellers and makes the transaction process easier, especially for buyers who want to buy larger prints.
All the artist has to do is supply the digital files of their artwork. Plus, printing art isn't easy, and it's best to leave this job to the experts. Most print-on-demand companies specializing in art prints offer different portrait sizes, and you can set the price for each.
Custom Gifts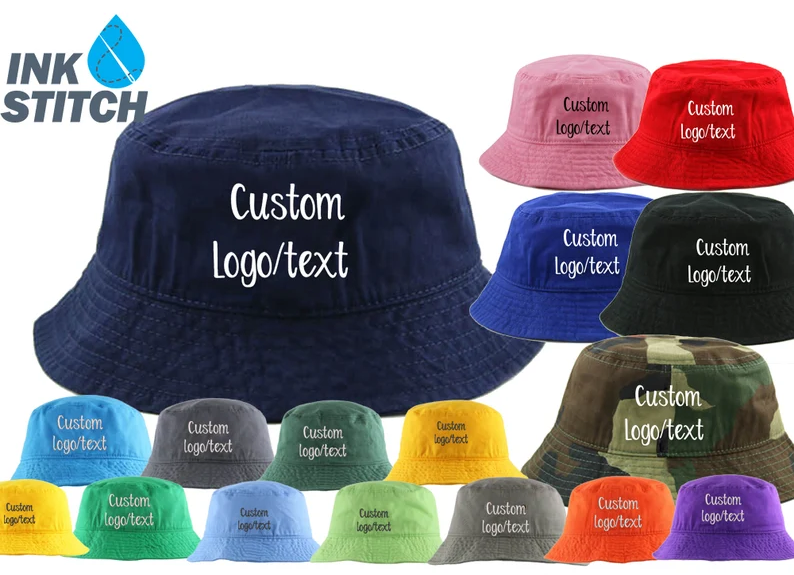 The custom gift market only continues to grow — by 2026, the industry will be worth nearly $35 billion. This is largely thanks to print on demand.
Print on demand for personalized gifts differs from other product types because the consumer uploads the design and photos they want to appear on their products. There are many products that customers can customize. Popular examples include cards, jewelry, drinking glasses, and bags.
If you want to open a custom gift business, your business model will be different from the other industries that I mentioned. You'll need to not only have an order fulfillment solution — which includes an interface for customers to personalize their products — but also a third party that will print and ship the products.
If you're selling products like jewelry that require a different type of printing, you'll have to find a company that can supply this service.
Print on Demand Profitability
Can you profit from print on demand? Yes and no. It all boils down to how you price and market your products.
Pricing
For starters, the profits depend on your royalties and the price you set them at. I will discuss my Amazon royalties and pricing strategy in the next section, but I understand that everyone approaches pricing differently. I will say that you should consider the cost to print your item and the percentage of royalties you'll receive before pricing your products.
You do likely have some investments (for me, it was editing and a book cover), so keep these costs in mind when pricing your products.
Don't forget consumer research. I always see what other authors are charging and use that as insight. If other readers are willing to pay $10 for another author's book, they're likely willing to pay that same price for my book.
Marketing
What I notice with my books is slapping them on Amazon won't result in New York Times Bestselling sales. You also have to market your books and have a presence in different bookish communities, especially ones online.
The same goes for all businesses that use print on demand services. Your customers won't know your products if they don't know who you are.
Print on demand is convenient because it requires little investment, and the risks are low. But understand that profits are on a per-sale basis. And as with any retail business, you'll have your busy and slow seasons.
Investments
This website says you can start your print on demand store for as little as $43. Remember that the writer only considered the cost of (cheap) web hosting and a domain name. But these aren't the only costs to consider. Other ones include a logo, marketing, and hiring a designer (if applicable).
Every industry also has its own unique investments. For me, I had to spend money on editing, a pre-made book cover, and ISBNs. For marketing, I have a website and domain name. I also pay to print author copies, which I give to book reviewers.
So in total, it may cost me as much as $400 to publish my books — and that's me taking the cheap route. I plan on investing more in my books; for example, I plan on transitioning to audiobooks, which may cost me at least $500 for one novella's worth of narration (more for full-length novels).
At the same time, I am saving money because I don't have to print mass copies of my books and hold them in a warehouse. But there are still upfront costs on my end.
ROI
With that being said, does print on demand offer a better chance to make your ROI? The short answer is yes. The long answer it depends. Personally, I've overall made my ROI. But some books sell better than others, so it's hard to get a conclusive answer on this one.
From my experience, print on demand decreases the risk of making extremely large investments with no return. But since more creatives and small businesses are using print on demand, the competition also increases. There are still investments involved, so I don't suggest investing too much money in your product unless you're confident that you can make it back.
The main problem is returning books, which is a trend I've been seeing. There's a chance that readers won't like your book and will want to return it after purchasing it. Returning books won't hurt a New York Times Bestselling Author, but it will certainly hurt an indie author. It hasn't happened to me, but I urge those who didn't enjoy a book to leave a review instead of asking for a refund.
Print on Demand vs. Traditional Method Profitability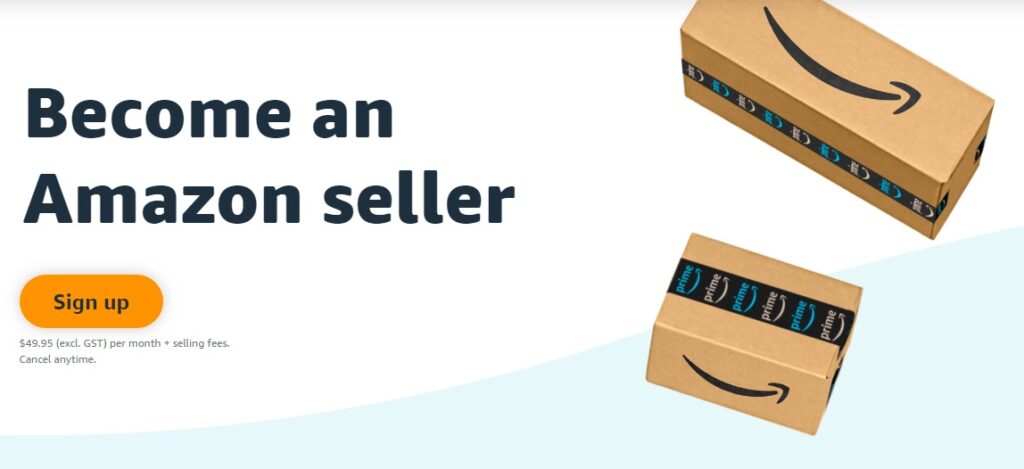 Are there times when traditional methods reign over print on demand? I will try and keep this section as vague as I can because every print on demand business approaches this model differently.
One of the biggest drawbacks is you lose control over your product. I'm someone who enjoys knowing who my buyer is. Amazon gathers this information for me, so I don't know who buys my books and how they found me. However, Amazon does break down sales by country, and it was so cool seeing buyers from Australia buying my books (I'm based in North America).
As you can see, Amazon is the organization selling my books, and they pay me royalties. Every print on demand service will take a cut from your sales. If the service handles many of your duties, they will take a larger percentage.
I mentioned this is another section, but print on demand creates a lot of competition. It's difficult to stand out from other businesses. There are so many indie authors, including in the niche horror genre I'm in. This makes it easier to gain a readership, but I still feel limited.
The process of uploading your product to a print on demand service is easy, but you'll still have to handle marketing and advertising on your end. It's also integral that you reach the right audience. This may be the secret that can help you stand out from the competition.
I do also want to mention traditional publishing. As an indie author, it's hard to get your books in bookstores. Most bookstores only sell books represented by commercial publishers. It's also worth noting that I tried to go the traditional publishing route and failed — most famous writers were also rejected by publishers at one point.
My Experience
For me as an author, I get the most book sales when I release a book. A month or so in advance, I have a marketing strategy where I blast my book promotion on social media and on my blog. I also contacted various reviewers to see if they would be interested in receiving an advanced reading copy (ARC).
Since I spend more time promoting my books, it's natural that I receive the most book sales. In addition to the new book, those who may not have heard of me before buy my other books.
But when I'm in the process of drafting a new book, I get fewer book sales. That's because I'm not actively pushing my books. This doesn't mean I won't get book sales. I may meet someone new and tell them I'm an author. That person may buy my book. I also don't only receive press when I release a book. A reviewer may come across my books and feature them on their website and social media pages. I've also been asked to appear on podcasts, boosting my sales.
Starting a Print on Demand Business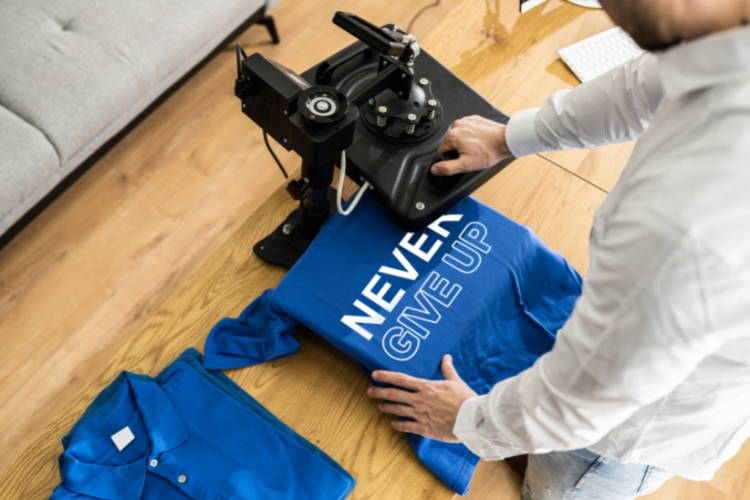 Did you realize that print on demand is right for your business model? Here's everything you need to know about starting a print on demand business.
Creating the Product
This step depends on your product. For me, creating the product is obviously writing the book. If you're creating merchandise, designing the graphics is your first step. If you're not a designer, this may require outsourcing an artist. Once you have your product, every print on demand service will have instructions on uploading your file.
But wait, what if you don't have a provider yet?
Choosing a Provider
There are many factors that go into choosing a provider. Some of the most essential factors include:
Products and services offered
Niche (i.e. KDP for books)
Quality of printed product
Number of orders the service can support
Customization options
Self-publishing tools
Any costs upfront
Customer benefits
Shipping options
Price customizations
Location options
Order sample options
Company experience
Most companies should have this information available on their website. If not, I suggest reaching out and asking — especially regarding shipping and where the company can ship to.
Test the Product
This isn't a required step, but I recommend testing the product before it becomes available to the public. Keep in mind that product testing does depend on the print on demand service's capabilities, but I'm sure most will offer a test product.
For KDP, I'm able to order a proof copy. This proof ensures that the book's design is impeccable and the publishing quality is up to par. For an ebook, I can test the book file on multiple devices to ensure that the book is readable and responsive.
Start Selling
From here, you can start selling! As you can see, it's easy to get your print on demand business up and running. Your options are limitless and you don't have to worry about the large investments and risks required by other businesses. And don't stop with one product. I suggest selling a variety of different products to keep your products diverse and so more sales come in.
Grow Your Business
Once your print on demand business becomes successful, you should consider the next step. You may want to advance from print on demand by printing your own product and holding your own inventory. Many businesses think print on demand works for them, but they still find new ways to grow an audience. Popular examples include better supporting your online community with streaming. Even re-branding your products will put some new life into your existing products.
Other Tips for Starting a Print on Demand Business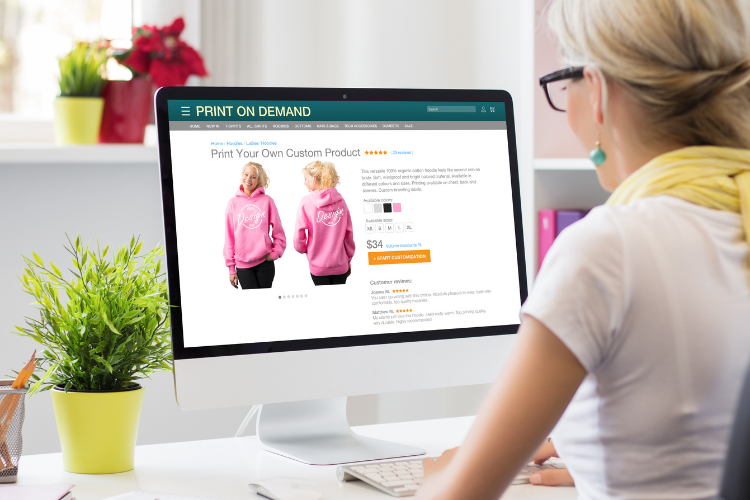 Do you need some more advice for your print on demand business? Here are additional tips.
Select Your Products Wisely
There are numerous products you can sell in a print on demand business. If you're in a niche community, such as writing and art, this step is a no-brainer.
But if you want to run a general merch store, it can be challenging to know which products will sell. It's integral to conduct market research. You may also want to stick with products that you know will sell, such as t-shirts, and expand to obscure products once you made enough sales.
Choose a Niche
There are several benefits of niche marketing. That's because other people have the same interests as you. Selling the products that they want will create more brand loyalty.
Brand loyalty may result in more word of mouth, which results in fewer marketing dollars on your part. If you market yourself well, you may become a leader in your niche. Depending on your niche, there may be less competition, and you have a chance to may higher profits.
Don't let anyone tell you to appeal to the masses. I write extreme horror, and it only took me a few years to make connections and develop a readership. Sure, my books will likely not appear in bookstores, but I would rather write what I love and connect with like-minded individuals than sell myself out.
Know Affordable Alternatives to Popular Investments
As a self-published author, knowing some affordable investment alternatives is one of the main things that saved my hard-earned dollars when I first started.
Let's take book covers as an example. I could easily have spent hundreds of dollars alone on a book cover. I was on a women's writers' Facebook community, and one member recommended I invest in pre-made book covers.
I was initially hesitant, unsure if I could find horror book covers that weren't generic. Surprisingly, I found so many amazing pre-made horror book covers. I'm happy to say that all of my book covers are pre-made, and I've received so many compliments.
There are more examples in other industries. Let's say you sell clothes. While hiring models is an effective strategy, mock-up photos are also effective. There are several cheap mock-up services that let you choose different templates. If you're skilled in Photoshop, you may even be able to create your own.
FAQs
Question: How Much Money can I Make with Print on Demand?
Answer: It's hard to say. While there's a low risk and low investment for print on demand, there's no guarantee you'll make a lot of sales. The profits you generate depend on the needs of your target audience and the demand for your products.
You should also consider the upfront investments, such as the percentage your provider will take and how that will factor into your sales price and the volume of orders you'll receive.
Question: Can I Start a Print on Demand Business with no Upfront Costs?
Answer: You technically can. If you have a design background, you can design all of your merchandise yourself. As a writer, you can do your own writing, editing, and you can design your own book cover. You can also use one of Amazon's free ISBN numbers. But no matter what industry you're in, you'll get the best results when you spend some money on your craft.
Question: Is there a Difference in Book Quality When You choose Print on Demand and Self-Publishing?
Answer: I don't think so, but it depends on the interior formatting and design. Formatting a book is easy, and KDP offers a convenient guide to format your book. But I know some authors who still prefer professional formatting. I've invested in professional formatting before, and I do think it looks better.
Bottom Line
Print on demand is a business model where a product isn't made unless a customer makes a sale. Most business owners outsource a third-party printing company to handle the printing and shipping while the business handles the product design.
While print on demand has skyrocketed in popularity today, its roots can be traced back to a few decades ago in the book publishing world. I hope I helped you create your print on demand business!
Read More: