Last Updated on May 2, 2023 by DMEditor
Ok, I know we've covered Siteground and Bluehost on separate review pieces a couple of times already. Well, here we are once again. This time around, however, we are taking a comparative perspective.
If you're in the process of searching for a suitable hosting provider, then chances are that Siteground and Bluehost have featured in your recommendations severally.
Now, let's face it. There's a good reason why online merchants are increasingly finding themselves in that spot. From our reviews alone, you can tell that both Siteground and Bluehost offers a decent array of powerful hosting features. So, of course, they deserve all the mentions they are getting.
But, here's where things get a bit complicated. While you could be pretty comfortable with either Siteground hosting or Bluehost offers on a regular personal site, e-commerce sites cannot afford to choose their hosts randomly.
You have no option but to settle for the best since even the slightest feature compromise could, eventually, be detrimental to your business. Consider loading speeds for instance.
Moving your site to a hosting service that's slower by just a second could drop your average conversion rate by 7%. And that's only one side of the story. The numbers drop further with each additional feature compromise.
Well, to be fair, choosing between Siteground and Bluehost is not easy at all. Each of them has a distinct fan base made up of die-hards, who often come up with reviews that are understandably biased.
Having spent sleepless nights obsessing about these two services, I know how it feels when you get mixed reports about them.
So, let's do it right this time around. This unbiased piece is the ultimate comparative review of both Siteground and Bluehost. One certainly has to be better than the other, right?
Well, let's find out….
Hosting Company Overview
Siteground
Siteground didn't just magically find itself among the leading hosting providers on the web. In essence, it has taken the company about one and a half decade- since it hit the market in 2004- to grow to its current level as a renowned managed hosting solution.
Marketing aside, Siteground's popularity is attributable to its ever-advancing hosting features, particularly for the WordPress crowd. Although the bulk of its user-base has signed up for web hosting, the company offers much more than that. You are free to alternatively leverage Siteground for reseller hosting, enterprise hosting, cloud hosting, dedicated hosting, plus student hosting.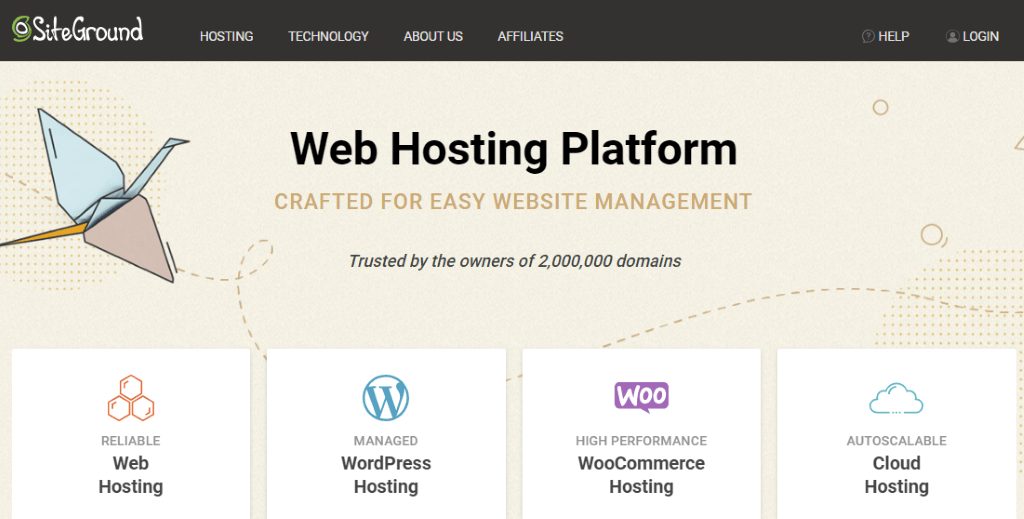 And what exactly do you get?
Well, for starters, Siteground provides managed to host for platforms like WordPress, Joomla, Drupal, Magento, WooCommerce, and of course, Managed WordPress site hosting (all with similar upgrades to cloud hosting available). One of its principal strongpoints, however, is the array of speed-enhancing tech it comes with.
Now, combine that with stuff like automatic WordPress website updates, free Let's Encrypt SSL certificate (any good host should offer this free SSL certificate), regular site backups- just to name but a few- and you begin to understand why many site owners are seemingly obsessed about Siteground.
In terms of numbers, Siteground has more than 2 million domains to its name. And users are still streaming in on a regular basis. That's why, as a matter of fact, the Bulgarian-based company is relying on the combined expertise of more than 400 employees who are spread across the globe.
Starter Pick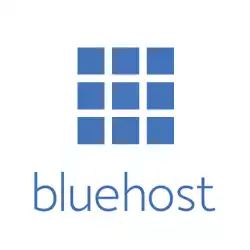 Why I Chose Bluehost?
It's a very affordable hosting solution, Bluehost allows you to build a site with WordPress which gives you complete control and flexibility over your website.
View Bluehost Promos & Discounts
We earn a commission if you click this link and make a purchase at no additional cost to you.
Interestingly, Bluehost and Siteground are almost agemates. But, considering this one came into the scene in 2003, it's barely a year older than its counterpart.
For the next 6 to 7 years after that, Bluehost grew quite exponentially thanks to its well-optimized web hosting features. Things were fine and everyone was happy.
But then again, they say that popularity is a double-edged sword when it comes to hosting solutions. An increased number of users means additional pressure on the corresponding resources. That's why the most natural thing for service providers, of course, should be expanding the underlying resource framework.
Well, it turns out that Bluehost did the opposite in 2009. Instead of enhancing its overall structure, it decided to introduce CPU throttling as a resource management strategy.
And the result was anything but encouraging. It was a disaster because hosted websites started freezing for hours on a regular basis. And that's pretty much how Bluehost ended up being acquired by EIG Endurance International Group) in 2010.
Now, if you've heard about EIG before, then you probably know that it's one of the best players in the hosting space. It added Bluehost into its collection of hosting solutions, which subsequently helped the service redeem its name as a dominant host.
Today, Bluehost offers a complete contrast of what it was before the acquisition. It's essentially a managed hosting provider that specializes in WordPress hosting, shared hosting plans, VPS hosting, reseller hosting, and dedicated web hosting.
The consequent popularity that Bluehost has enjoyed in recent years has seen it attract a considerable number of users. As a result, EIG now hosts more than 2 million domains on Bluehost and its sister web hosting companies, iPage, FastDomain, and HostMonster.
Web Hosting Providers Verdict
Although managing a swelling user-base had been a problem for Bluehost a decade ago, it has managed to reclaim its position and compete aggressively against the likes of SiteGround.
They are both managed to host providers renowned for not only WordPress hosting, but also reseller hosting, web hosting, cloud hosting, dedicated hosting (dedicated servers), and shared hosting plans.
From the look of things, Siteground has had a much smoother sailing over the years compared to Bluehost. That's possibly why it boasts of a user-base of over 2 million, while EIG only manages to match up to that after combining the number of users on Bluehost with its sister companies' user-base.
Come to think of it, having more users might be a vote of confidence for Siteground, as well as a possible disadvantage. We've seen how the same situation almost collapsed Bluehost in 2010. Therefore, Siteground is expected to have a more expansive server framework if it intends to compete aggressively against Bluehost.
That said, it's worth noting that Bluehost is substantially more popular than Siteground- at least going by the standard reports on Google Search Trends. It seems that internet users have been searching for the former more frequently over the past year alone.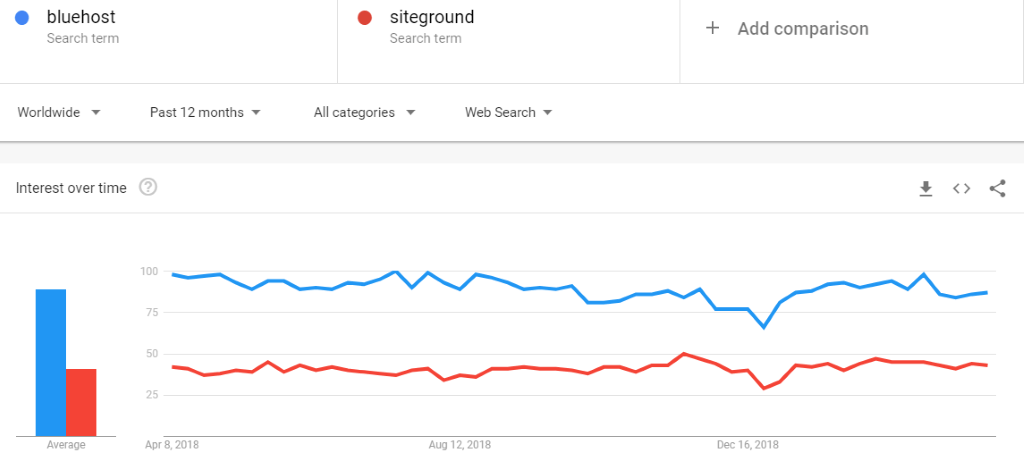 If you made your choice based on popularity alone, I guess the whole thing would still be pretty confusing. Siteground has more users while Bluehost, on the other hand, beats it hands down when we consider the level of interest from internet users. So, we can agree that they are both popular in their own ways.
And that makes the next two stages even more critical. To determine which one is truly the better option, we have to comprehensively assess both Siteground and Bluehost by the fundamental hosting features, plus their pricing.
User-Friendliness Features
Siteground Web Hosting Service
If you're thinking about testing Siteground on a free trial basis, here's the bad news- you won't find that type of offer. But, there's still hope. If you happen not to be confident about its capabilities, you can take advantage of a 30-day money-back guarantee policy to cover your risk.
However, it's only limited to Siteground's shared web hosting. And if things don't pan out within the guarantee period, the hosting provider will either refund the money back to your card or apply the credit to your account. The choice is yours.
Now, as you proceed with the registration process, Siteground will facilitate you with a host of domain-related services. Apart from domain transfer, you get domain hosting, privacy protection, and domain name registration- from typical .com and .net to specific country domains.
But, don't be excited yet. Because, as it turns out, Siteground does not come with free domain registration. On the bright side, however, at least you get free website migration if you're moving an existing site from a different hosting platform. But then again, there's a catch- it only applies to Siteground's GrowBig and GoGreek hosting plans. So sorry if you're considering to go for its basic Start-Up plan.
When it comes to overall usability, you'll notice that Siteground operates seamlessly with numerous CMS platforms, including WordPress site installs. And to help you create your online store from the ground up, it provides a free Weebly-powered site builder, complete with a simple, user-friendly drag and drops editor.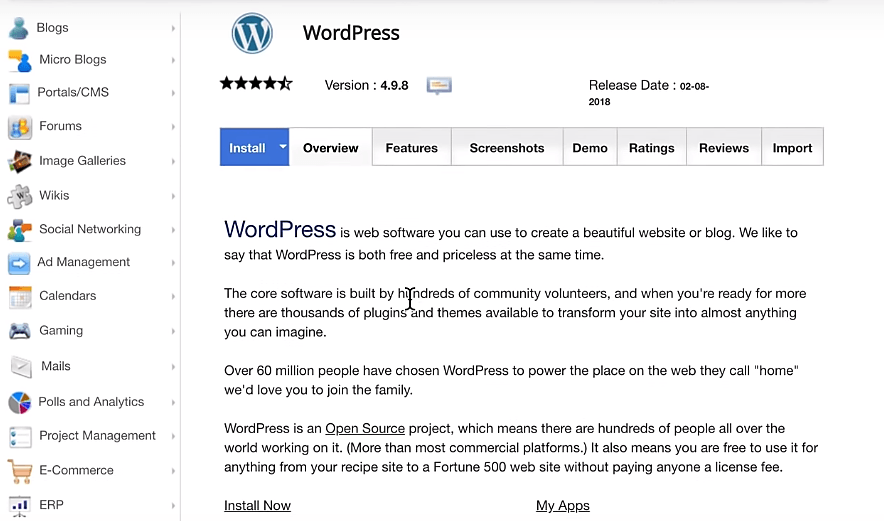 Well, speaking of user-friendliness, Siteground's principal interface is entirely based on the popular cPanel. Its clean layout should be simple to navigate as you set up and manage your website's account. And in case you need any help, figuring things out is not a problem at all since there are many people out there who understand everything about the cPanel.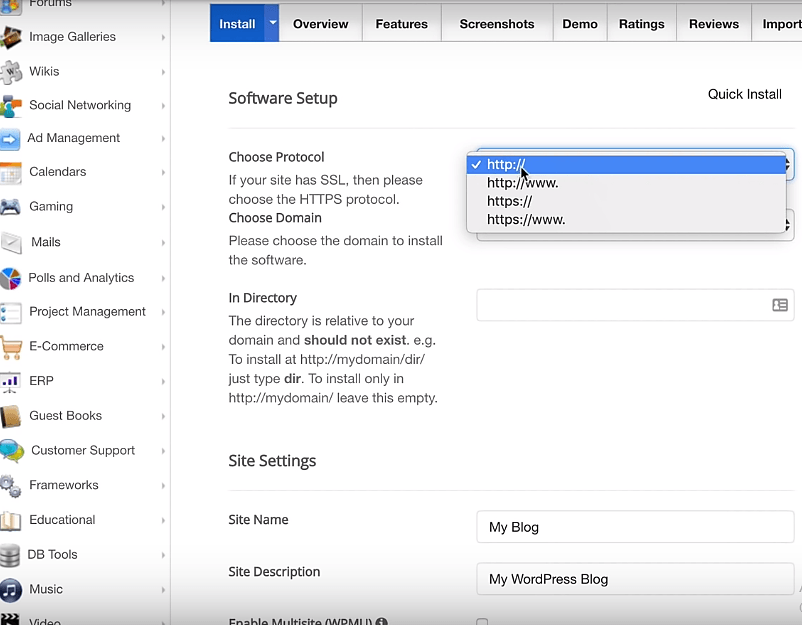 One of the best things about this specific system is the fact that it comes with pretty much all the fundamental cPanel features- PHPMyAdmin, email accounts, a file manager, FTP accounts, and much more. In fact, you even get the option of enhancing your site's loading speeds by leveraging a CDN (Content Delivery Network), which is powered by Cloudflare CDN.
Another feature you might like here is Siteground's customer support for an unlimited number of email accounts on all hosting plans. You can run them using any of the three email clients provided- SquirrelMail, RoundCube, or Horde.
Apart from email accounts, you're also free to set up as many FTP accounts as you like. Then to supplement that, Siteground comes with SFTP capability on all accounts.
If you're a web design professional, you might also be interested in Siteground's unique SSH access system, which is quite handy for management of large files after gaining admin account access. And in case you need to conveniently facilitate project version control, Siteground allows you to create a Git repository.
Bluehost
Sadly, Bluehost doesn't offer a free trial either. The best it can do is a 30-day money-back guarantee period, which is also a fair bargain when you come to think of it. In fact, any cancellation within this specific period entitles you to a full refund.
But then again, chances are, you're not going to leave in a hurry because Bluehost also happens to offer free domain name registration. You don't even have to choose one immediately after signing up for the service. You can leave that pending and then come to reclaim the offer at a later date.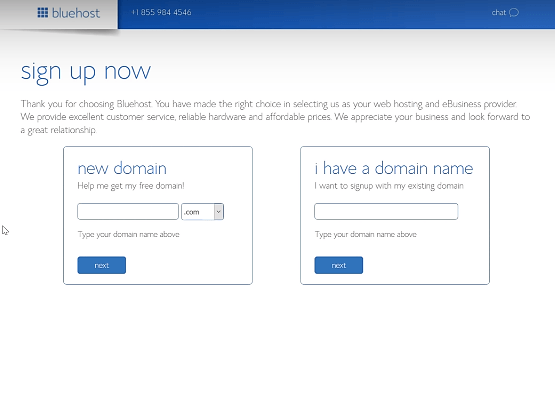 Another extra feature that comes for free on Bluehost is its site builder- which, as a matter of fact, is powered by Weebly, pretty much like Siteground. You can capitalize on it to design and publish your own unique e-commerce site without any coding skills.
Fair enough. But what happens when you already have a domain name and a website?
Unfortunately, things are not that rosy for users with existing sites because migration doesn't come free on Bluehost. The whole process costs $149.99, and it accommodates up to five sites from other hosting platforms.
When it comes to account management, you'll notice another outstanding similarity between Siteground and Bluehost. It turns out that the main interface here is also a version of cPanel with all the essential features, including an optional CloudFlare CDN.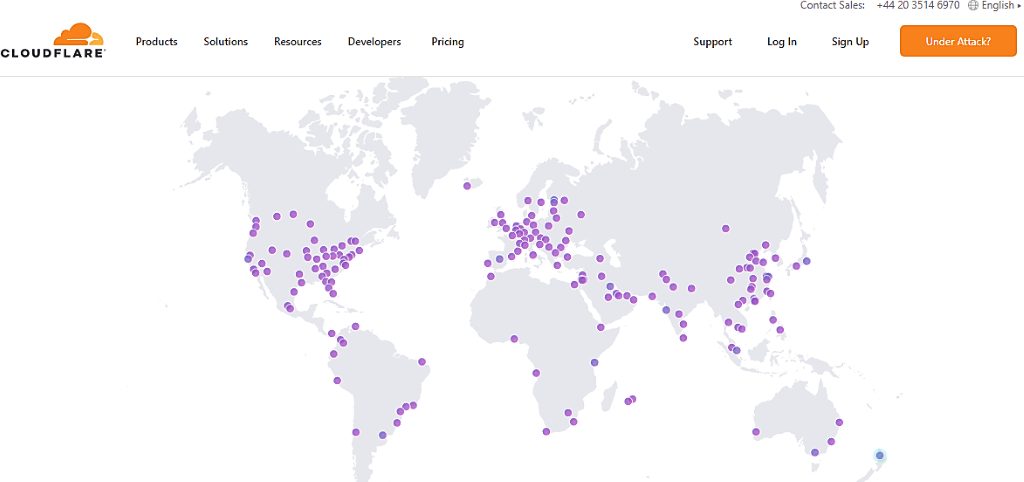 Well, you can appreciate that Bluehost has taken time to tweak its version of cPanel to make everything much simpler. If you've used a cPanel-based system in the past, you should be able to get things up and running in no time. You won't even need customer support documentation.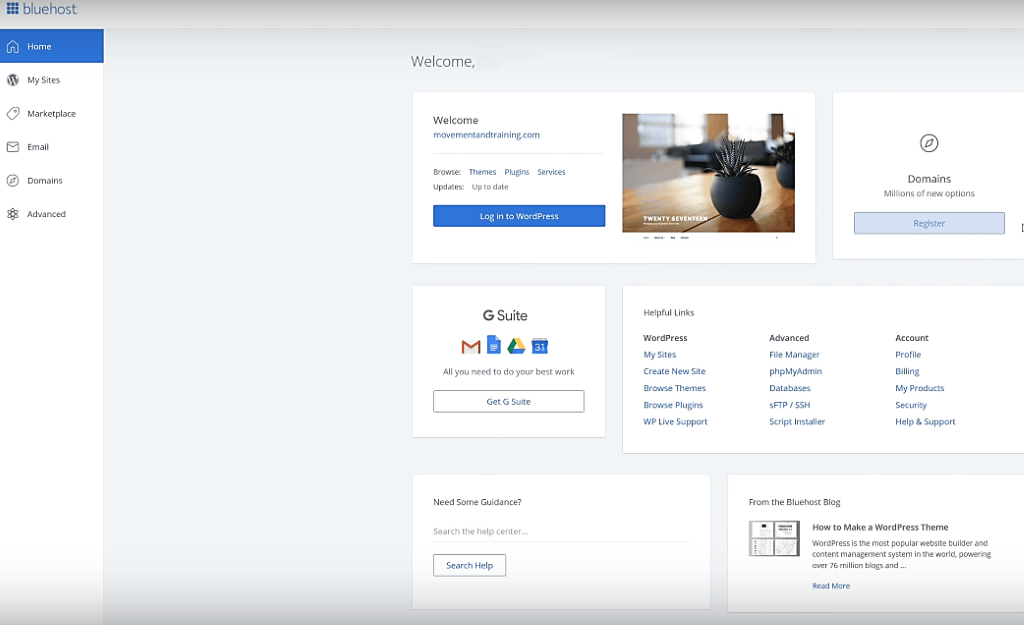 The only problem I have with the overall layout here is a rather annoying persistent promotion of paid applications. It creates a clutter of ads that you probably won't ever be interested in.
Another thing that you might not particularly like about Bluehost is its email account limitations on entry-level users. Unlike Siteground where everyone can create an unlimited number of accounts, Bluehost facilitates not more than 5 on its basic plan.
But then again, it competes fairly against Siteground when it comes to the subsequent hosting plans. You should be able to set up as many email accounts as you want, based on SquirrelMail, RoundCube, or Horde.
Come to think of it, I'd say Bluehost is a better email host since the corresponding account storage is also not limited. Siteground, on the other hand, caps the memory space based on your plan's allowance.
That said, the number of FTP accounts is unlimited on Bluehost as well. And yes, you can also take advantage of SFTP, but only on the primary FTP account.
In addition to that, you can use SSH on Bluehost. But sadly, the Git repository for shared hosting plans is yet to be provided.
Hosting Company Verdict
Going by these assessments, it's certain that there are many similarities between Siteground's and Bluehost's management systems. Firstly, they both offer a money-back guarantee period of 30 days. Then secondly, you can register a domain name or migrate an entire site from third-party platforms to either Siteground or Bluehost. Beyond that, you also get a site builder based on Weebly, a full provisioned cPanel interface, the option of enabling CloudFlare CDN, unlimited email accounts, unlimited FTP accounts, and SSH capability on both Siteground and Bluehost.
Their differences, on the other hand, seem to balance out accordingly. Although their cPanel interfaces have been customized distinctively, they are both admittedly well-organized and user-friendly. Then while Bluehost provides free domain name registration, Siteground does not. But then again, Siteground makes a recovery through its free site migration process- which contrastingly costs $149.99 on Bluehost.
Now, taking all these similarities and differences into consideration, it's only fair to call this round a tie. Both platforms are equally user-friendly, and you should be able to get started without any major issues.
Hosting Company Performance
Siteground
Going by the hosting location options you get on Siteground, it's evident that this is an extensively networked platform. To be precise, its data centers are spread across three continents.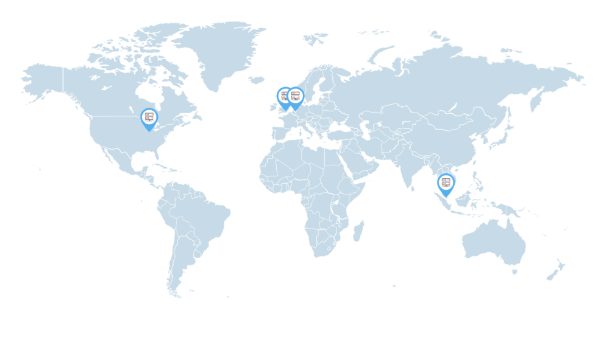 In Asia, there's one location in Singapore, then Europe, on the other hand, happens to have three data center locations- Milan, Amsterdam, plus London. And for users targeting a US-based audience, they could have their content hosted in Siteground's Chicago data center.
Sounds good. But, how good are these datacenters at keeping your site online?
Siteground's Uptime
Ok, let's face it. There's no hosting provider on the web that can guarantee 100% uptime. It's practically impossible because there are numerous technical elements that will always apply.
But, thankfully, Siteground's guarantee of 99.99% uptime is pretty close to that. In other words, the company claims that your website will experience difficulties for only eight hours at most in a year.
To achieve that, Siteground reportedly relies on technologies like secure account isolation, unique anti-bot AI, automatic regular daily backups, instant on-demand backups, pro-active server monitoring, and Linux containers.
Now that sounds impressive, to say the least. But let's be honest- 99.99% is way too close to 100%. Can Siteground actually manage that?
Well, I decided to find out the truth by conducting relevant uptime tests. And for increased accuracy, I ran the test on four different Siteground-based sites over a period of 30 days.
Interestingly, they all managed not just 99.99%, but rather 99.999%. Then after comparing my results with other uptime monitoring tools on the web, I subsequently discovered that Siteground's average annual uptime rate is a solid 99.996%.
Therefore, you can rely on the service to keep your website live at all times. Precisely what you need to do business without any interruptions.
And speaking of which, is Siteground capable of favorable loading speeds that will keep your customers buying? Or will your shoppers exceedingly abandon their carts from time to time due to poor speeds?
Siteground's Speeds
Now, from the look of the things, SiteGround seems like a hosting solution that's particularly serious about its servers' performance.
For starters, it provides SSD drives on all its user plans. Then it further supplements that with PHP 7.2 support for WordPress site users, plus HTTP/2, supercacher technology, NGINX servers, and a Cloudflare CDN.
Ok, so far so good. But, we all know that while people can make outrageous claims, numbers don't lie. And so again, I went ahead and conducted relevant tests on several sites hosted on Siteground.
This time around, however, I focused on TTFB (Time To First Byte) values. This is basically the amount of time it takes a server to relay the first byte of data after receiving a load request. It's a more accurate method of assessing server speeds as opposed to simply assessing a webpage's loading time- which partly depends on many user-defined factors.
That aside, here are the results…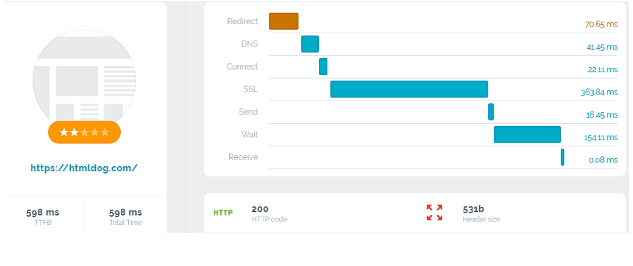 Ultimately, Siteground managed an impressive 246ms, then 553ms and 598ms. Combined, that's an average TTFB of 465ms.
In practical terms, 465ms is one heck of a short TTFB- making Siteground one of the best performing hosting providers on the web.
Bluehost Hosting Company
Presumably, you'd expect to find information about datacenters after signing up with a hosting platform. But, interestingly, it turns out Bluehost is not particularly willing to release such details. I guess that has something to do with safeguarding data security as well as protecting itself from competitor intelligence.
That notwithstanding, one thing's clear- EIG is a large company with a decent array of data centers spread across the globe. Bluehost reportedly uses at least 23 different locations in various cities across Europe, India, China, and the US.
Bluehost's Uptime
Now, for optimal uptime, Bluehost's servers capitalize on mirrored storage backups, diesel-powered backup generators, uninterruptible power supply, and quad processors, among other technologies.
Consequently, the platform's sales team quotes an uptime guarantee of 99.9%. And in case any issues develop along the way, they promise to restore your site within 15 minutes.
That said, you can bet I did a comprehensive uptime test for 30 days straight, involving four different Bluehost websites.
In the end, I must admit that Bluehost lived up to its promise. The final average uptime for the entire period was 99.98%, which is pretty close to Siteground's 99.99%.
Well, that essentially checks out with Bluehost's Tier 3 server certification. Although the highest is Tier 4, 3 is still a solid rating that translates to high-grade infrastructure with optimal uptime values.
Bluehost's Speeds
And speaking of which, Bluehost's infrastructure relies on automated failover systems, SSD drives, HTTP/2support, NGINX, and Varnish cashing configuration, plus CloudFlare CDN when it comes to enhancing page loading speeds.
So, just like I did with Siteground, I carried out TTFB tests on three websites hosted on Bluehost to confirm its optimization capabilities.
And this is how it went…



The fastest site recorded a TTFB of 571ms, followed by 613ms, while the poorest managed 684ms. Fairly good times I must say, but not the best we've seen. Therefore, although Bluehost is reasonably fast, it cannot match up to what Siteground offers.
Web Hosting Companies Performance Verdict
Both Siteground and Bluehost are pretty effective hosting platforms with a range of data centers in multiple locations across the globe. They've also partnered with Cloudflare to optimize overall performance through a network of supplementary content delivery servers.
Siteground then goes ahead to offer an uptime guarantee of 99.99%, while Bluehost quotes 99.9%. From our tests, they both eventually managed to match up to their respective promises. Siteground achieved 99.999% and Bluehost plans fell just short of that, with 99.98%. All things considered, therefore, Siteground has a better uptime rate than Bluehost.
You'd expect Bluehost to redeem itself through the corresponding speed tests. But then again, Siteground beats it hands down with 246ms, 553ms, and 598ms, against 571ms, 613ms, and 684ms.
All in all, it's fairly obvious that Siteground is a better performer, but only by a slight margin.
Overall Features
Siteground Web Host
Free SSL Certificate
SSD Hosting
Super cache technology
Free website backup & migration
Instant customer support (live chat or ticket support team)
WP-CLI enabled
cPanel access
Unlimited data transfer
One click WordPress installation
Unlimited Bandwidth
Pre-Installed Git
FTP Accounts
MySQL & PostgreSQL Databases
Free SSH and SFTP Access
Multiple PHP Versions (7.3, 7.2, 7.1, 7.0 and 5.6)
PCI Compliant Servers
Free Shopping Cart Install
Advanced Priority Customer Support
Phone, Chat & Tickets Support
Advanced On-demand Backup
Automated Daily Backup
SPAM Experts Spam Prevention
Proactive updates and patches
Anti-Hack Systems
Unique Account Isolation
LXC-based stability
Hardware Redundancy
Power Redundancy
HTTP/2 enabled server
Free CDN with Each Account
Customized Server Setup
cPanel & Softaculous
Unlimited Sub and Parked Domains
Unlimited MySQL DB
Free Email Accounts
Free CMS Install
Free Drag & Drop Builder
Bluehost Web Host
Multiple 10 Gigabit Ethernet Connections
Courtesy Site Backups
24/7 Network Monitoring
Customized Apache Web Server
Diesel Generator Backup Power
UPS Power Backup
Dual Quad Processor Performance Servers
Password Protected Directories
SSL Certificate Secure Server
Social Networking Scripts
PostgreSQL Database Server
MySQL 5 Database Serve
Spam Assassin Protection
Site Statistics
Hotlink Protection
Secure Shell (SSH) Access
Web File Manager
FTP Access
cPanel Account Control Panel
Unlimited Subdomains
Unlimited Parked domains
Unlimited Add-on Domains
3 Different Webmail (Web-Based E-mail) Solutions
MAP/Secure IMAP E-mail Support
Free Domain Name
Free Drag and Drop Site Builder
Unlimited Disk Storage
24/7 Expert Support
Managed WordPress Hosting/Shared Hosting
StartUp Plan – $3.95 per month.
10,000 site hits a month
10GB memory space
1 site
GrowBig Plan – $5.95 per month.
25,000 hits a month
20GB memory space
Unlimited sites
GoGeek Plan – $11.95 per month.
100,000 hits a month on the GoGeek
30GB memory space
Unlimited sites with GoGeek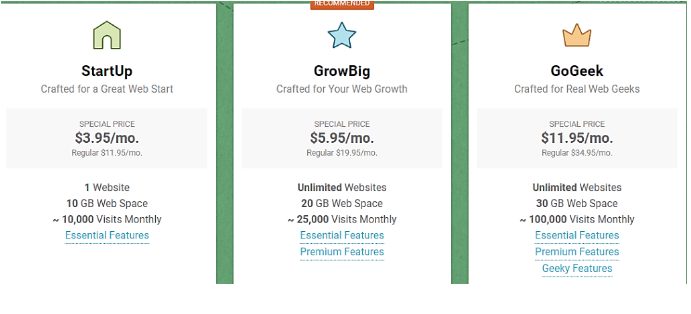 Managed WordPress Hosting
Build Plan – $19.95 per month
Domain privacy protection
Malware detection and removal
Daily scheduled backups
100 free premium themes
Marketing center
Jetpack Site Analytics (Basic)
Grow Plan – $29.95 per month
All Build features
WordPress live Ticket Support
10GB video compression
Jetpack ads integration
BlueHost SEO tools
Jetpack premium
Business review tools
Scale Plan – $49.95 per month
WordPress live chat support team
Elastic search
Unlimited video compression
PayPal integration
Unlimited backups and restore
Jetpack Pro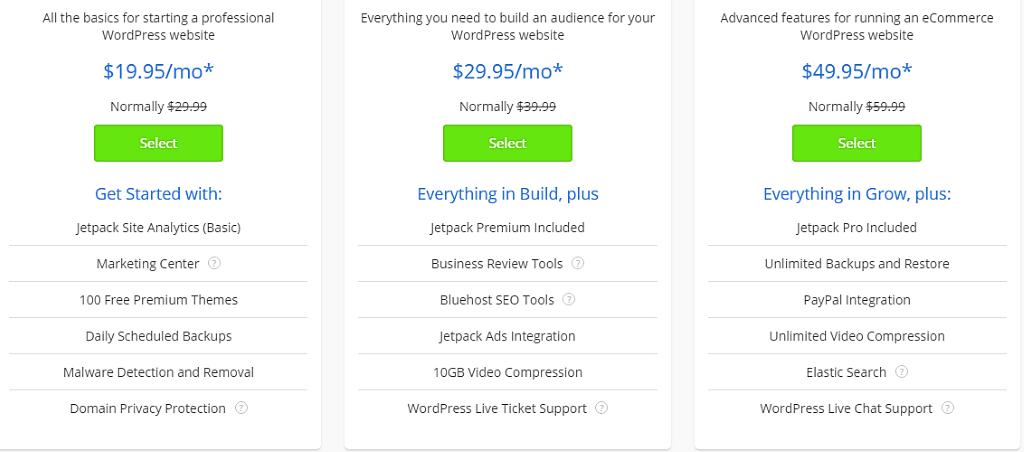 Bluehost Shared Hosting Plans
Basic Plan – 2.95 per month
100MB per email account
5 email accounts
25 subdomains
5 parked domains
1 included domain
50GB SSD storage
1 website
Plus Plan – 5.95 per month
Unlimited data per email account
Unlimited email accounts
Unlimited subdomains
Unlimited domains
1 included domain
Unmetered bandwidth storage
Unlimited websites
Choice Plus Plan – 5.95 per month
Unlimited data per email account
Unlimited email accounts
Unlimited subdomains
Unlimited domains
1 included domain
Unmetered storage
Unlimited websites
CodeGuard Basic site backup
Go Pro Plan – 13.95 per month
Unlimited data per email account
Unlimited email accounts
Unlimited subdomains
Unlimited domains
1 included domain
Unmetered storage
Unlimited websites
CodeGuard Basic site backup
High-performance server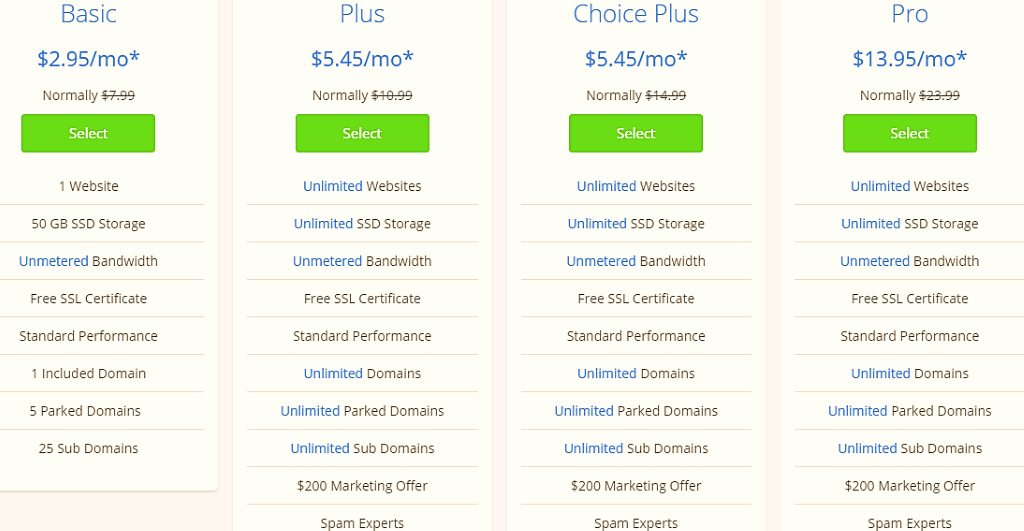 Summary: Siteground vs Bluehost Conclusion
Personally, I much prefer the FASTER speeds, more scalable pricing plans, and more modern tech infrastructure offered by Siteground here.
| | |
| --- | --- |
| Overview | Bluehost and Siteground are both renowned managed hosting providers that provide WordPress hosting, reseller hosting, web hosting, dedicated hosting, and shared hosting. Siteground boasts of hosting more than 2 million domains. EIG, the company that runs Bluehost, can only hit 2 million domains when it considers the collective number users on Bluehost plus its sister hosting solutions. Hosting more domains can be a vote of confidence for Siteground, as well as a possible drawback due to increased resource usage. Bluehost is way more popular than Siteground on Google search. |
| User-Friendliness | Both Bluehost and Siteground offer a 30-day money-back guarantee period. Siteground and Bluehost come with a free Weebly website builder. You get to manage your account through user-friendly cPanels on both Bluehost and Siteground. Their cPanels provide all the typical features plus CloudFlare CDN, unlimited email accounts, unlimited FTP accounts, and SSH capabilities. Domain name registration is free on Bluehost. Website migration is free on Siteground. Bluehost charges $149.99 for site migration, which covers up to 5 sites. All in all, they tie in user-friendliness. |
| Performance | Siteground and Bluehost have set up many datacenters spread across numerous locations in Asia, Europe, and the US. Both hosting platforms leverage Cloudflare CDN for increased web performance. Siteground's uptime guarantee is 99.99%, and the subsequent tests recorded an average rate of 99.999%. The uptime tests for sites running on Bluehost established an average uptime of 99.98% TTFB speed tests on Bluehost-based sites managed 571ms, 613ms, and 684ms. Siteground's TTFB values were 246ms, 553ms, and 598ms. Siteground's performance is Superior to Bluehost's. |
And now, over to you. Which one would you say is superior overall – Siteground or Bluehost?
Here are some other related articles you may be interested in: