Last Updated on January 11, 2023 by DMEditor
Take web hosting to another level by employing the use of these Bluehost alternatives
Bluehost has dominated the web hosting service market for years on end, and it is no doubt a reputable web hosting provider for a starter plan.
Over 2 million websites (and counting) are hosted by Bluehost. These numbers are remarkable. They explain why Bluehost hosting service is recommended and a priority choice for many beginners. The continuous reliability and cost-effectiveness have made Bluehost a poster child for web hosting services, and for good reasons.
However, Bluehost has failed to provide fast technical support (either live chat or phone), and uptime speeds are wanting. In the same vein, most web hosting providers are integrating the latest cutting-edge technology such as solid state drive (SSD) to enhance websites' performance and speeds.
Bluehost offers the use of outdated spinning drives (Hard Disk Drives) that compared to SSD lag in reading and writing speeds, particular for Bluehost shared plans – to their customer's eternal regret. Users are now seeking Bluehost alternatives to meet their individual web hosting needs.
Why Bluehost Alternatives?
There are irrefutable reasons why customers seek Bluehost alternatives, in spite of Bluehost being a leading web hosting provider in the market.
No email-based support – Bluehost discontinued providing fast technical support, which means users will not have their technical problems resolved in an instant and may have to wait for support overnight, regrettably
No monthly billing plan option – You only have one option when subscribing to a Bluehost plan and that is the 12-month plan. Talk of inconvenience.
No website builder – None of the Bluehost pricing plans provide a website builder yet cheaper and low web hosting providers do.
Top Bluehost Alternatives to Consider In 2022

Are you looking for a one-stop solution for all your web hosting needs? A2 Hosting is the ideal web host service you need. Ideally designed with web designers, businesses, and bloggers in mind, host website on servers with 20 times the speed of conventional web hosting services.
If you want to run a smooth blog or application as an individual blogger or programmer or developer, A2Hosting comes with a broad range of web solutions for that. Equally useful is their foolproof security measures meant to protect you against hackers, provides a round-the-clock guru support team, and boost multiple data centers located across the globe.
For nearly a decade, A2 Hosting has provided web hosting two individuals as well as businesses. What's unique about them?
Unmetered disk space and data transfer – Unlike Bluehost, A2 Hosting provides unlimited space on SSD and bandwidth. Using SSD drives ensures 200 faster loading speeds or data transfer. It is easier, therefore, to manage both big and small websites with lots of traffic to boot when using SiteGround.
Affordable Linux and windows hosting – If you want cheap web hosting, SiteGround is affordable regardless of whether you're on Linux or windows. It comes with cheaper one-click applications installer packaged in a shared hosting plans.
Free site migration with zero downtime – Compared to Bluehost, which charges on an insane amount of $149, SiteGround will migrate all transfer websites without additional fees or downtime.
Exclusive A2-optimised and turbo servers – To enhance the loading speed and performance of your website, SSD drives cannot pull this off on their own. This is where A2-optimized turbo servers come in handy. With their help, SiteGround delivers superior speeds and requires no configuration whatsoever.
Unbelievable anytime money-back policy guarantee – If you want a refund on unused services after 30 days of purchase of a hosting account, SiteGround will you get your money back in full. SiteGround has a full refund policy within 30 days, which is unbelievable!

If you want affordable pricing as well as premium web hosting service, this is it. SiteGround is your ideal and reputable web hosting service that uses leading-edge technology to stay on top of the food chain.
The interface is super easy to use and leverages cPanel control panel for backend management.
Since the company's inception in 2004, SiteGround has become a force to reckon with. It manages over a million domains and has over 400 employees on its payroll. It is an ideal Bluehost alternative that boasts a myriad of benefits including:
Leading uptime and speed – SiteGround provides 99.99% uptime compared to Bluehost. In other words, your website will never remain down at any time. Also, SiteGround services are faster thanks to their hosting websites on SSD based servers. And to improve speed this web hosting service employs the use of Cloudflare CDN,
SuperCacher – Not only does SiteGround use SSD's to ensure quick load time, but it also employs the use of SuperCacher to optimize the performance and sites speeds. SuperCacher is available for all plans except for the Startup plan.
Security – SiteGround ensures strict security measures are put in place through the use of a monitoring system that intelligently scans for potential issues and fixes them.
Multiple data center locations – Armed with numerous data centers, you can target a particular audience with SiteGround, something you can't pull off with Bluehost.
Brilliant customer support – SiteGround technical support or not only brilliant but professional across all areas. Bluehost has poor technical support so SiteGround's expert customer service comes in handy when you need a quick live chat to submit your queries.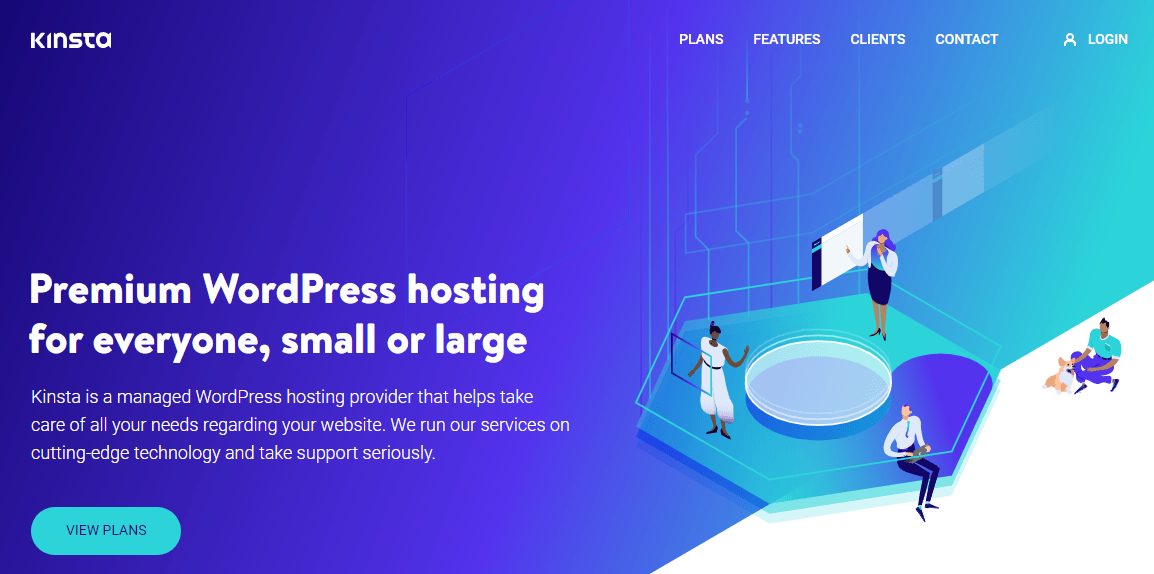 Kinsta has an easy-to-use, custom hosting dashboard that puts things like auto-updates and one-click staging sites front-and-center.
With its main focus on performance optimization, your website will be hosted on the Google Cloud Hosting Platform's premiere tier, which is also what Google itself uses. Features include automatic daily backups and one-click restores (unlimited host backups). This is certainly not your typical shared server environment.
Additional host plan features include:
Free CDN (Content Delivery Network) from KeyCDN
Google Cloud Hosting
Free premium DNS from Amazon Route 53
NGINX Server
PHP 7.2+
Server-level caching
20+ Data Centers to choose from
Multiple price break points on plans (much more than WP Engine, for example)
Lightning fast reliable speeds (one of our sites went from 1.7 second load time on Hostgator to 0.77 seconds after switching to Kinsta)
100% managed WordPress hosting provider
Unparalled high touch support that cgoes beyond basic troubleshooting (white glove support)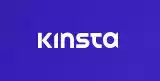 Best WordPress Hosting
It's not necessarily cheaper than SiteGround, but it DOES offer quite a bit MORE VALUE. Google Cloud platform and auto-scaled resources combined with an easy to handle interface and EPIC customer support. The BMW of managed WP hosting!
View Kinsta Plans
We earn a commission if you click this link and make a purchase at no additional cost to you.
While Kinsta is still on the pricey side, it's a great alternative hosting solution to WP Engine if price alone isn't the reason why you want to steer clear of WP Engine. It's definitely one of the highest-performing WP Engine alternatives, with excellent performance and a very user-friendly dashboard.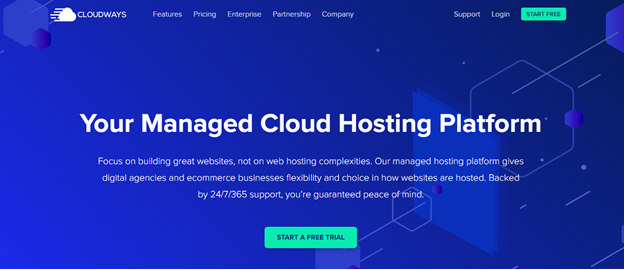 Cloudways is an innovative hosting provider in that it offers a fully customized control panel and is suitable for a wide variety of CMS and eCommerce systems, not just WordPress.
Right after you sign up, the first thing you're bound to notice about Cloudways is that it doesn't come with the typical Plesk or cPanel control panels. Instead, Cloudways provides its server management functionalities through a custom application called Click&Go.
And even better, Cloudways uses dedicated cloud servers for ALL accounts.
Now, the best thing about such a dedicated resource environment is increased performance and unlimited scaling. The server responds to your site's bandwidth load in real-time without sharing the resources with other users.
Finally, webmasters can leverage ANY of the popular cloud infrastructures within the Cloudways dashboard, including Google Cloud, Amazon Web Services (AWS), Digital Ocean, Linode, and Vultr.

Having been in the market for the last 15 years and rated highly by better business bureau (best known as BBB), it is safe to say InMotion hosting service is a better Bluehost alternative host.
If you're looking for a web hosting service with great infrastructure, advanced technology, and superior hardware, InMotion is designed for you. It's web hosting plans deliver great website loading speeds with an aim to provide good experience and performance.
You're assured of steady and low latency thanks to having multiple data centers spread across the U.S. Also, InMotion comes with a refund policy that's aptly prolonged when the occasion calls for it, and which works to the customer's advantage.
There is a number of hosting services that InMotion offers including reseller, dedicated servers, VPS, and WordPress hosting services. You are also guaranteed 99% uptime.
Key benefits of using this web hosting services include, but not limited to:
Free domain credit – So you want to buy a domain but you don't have a brand name that fits the bill. Fret not! InMotion allows you to buy a hosting account and also gives you to brainstorm for a name to use for later. Nothing spells flexibility than this.
Unlimited SSD storage and bandwidth – Imagine if your website could load 20 times faster and even allow more storage of data with no limit. That's InMotion for you. It stores unlimited data without putting a cap on bandwidth thanks to using SSD drives for storage. Hence loading time is greatly enhanced.
Best money value plans – We all want to get value for our money. InMotion web hosting services give you just that: value. Unlike Bluehost, which charge a hefty $149.99 to migrate your domain to another site, InMotion provides free website migration and offer two domains on the basic plan for good measure. There are also other freebies including free data backup, unlimited email accounts, free SSL certificates, etc.
100+ 1 click installer applications – Sometimes installing applications manually requires some technical skills that most beginners don't have. InMotion provides over 400 plus applications these applications can be installed with just a single click. So if you want to install Magento, Drupal, or WordPress all it takes is a single click.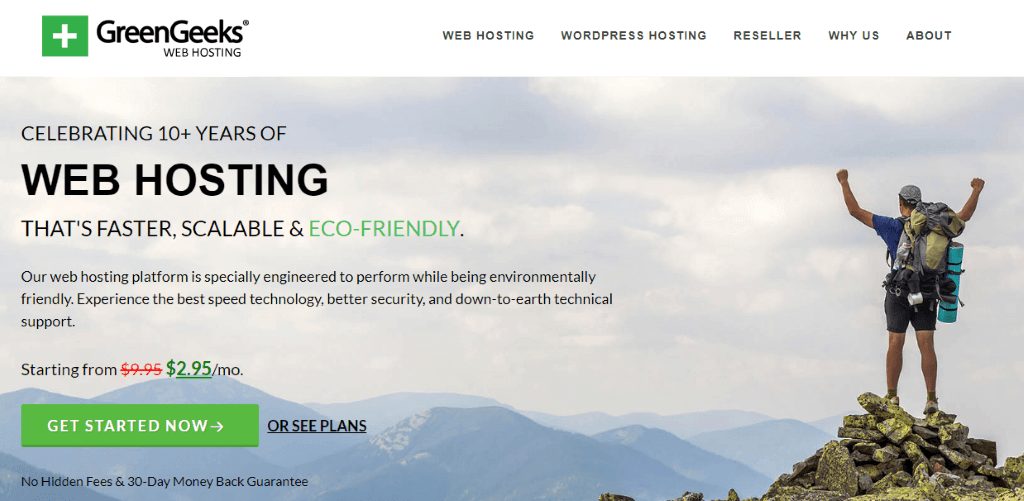 Having a business that makes high-profit margins is every businesses owners dream. When GreenGeeks stepped into the market of web hosting, it focused more on providing reasonably priced shared hosting plans for all your domains, unlike Bluehost that's focused on high profits.
It actually did the opposite. It turned the game around and frustrated tradition hence an ideal Bluehost alternative to consider. Another thing, GreenGeeks are eco-friendly, they offer flexible scalability and have fast web hosting services.
What's even better, they boast a customer base of 35,000 users from across 150 countries with a guaranteed uptime of 99.9 percent. GreenGeeks serves a plethora of servers including dedicated, VPS, reseller, shared, etc. It's recommended for unlimited websites / domains but GreenGeeks also comes with benefits that make it a noteworthy Bluehost alternative:
Unlimited storage, bandwidth, and domains – What makes GreenGeeks a top Bluehost alternative is, it doesn't provide restrictions on the number of subdomains, email addresses, or hosted sites. So you have unlimited SSD storage of data, unmetered bandwidth and domains. You get more value with GreenGeeks than Bluehost.
Highly optimized platform with built-in scalability – GreenGeeks goes above and beyond a user's expectations thanks to advanced container technology such as CDN, PowerCacher, HTTP/2, and PHP7. GreenGeeks technical support is all-around 24 hours day, 7 days a week, and 365 days a year. In case of any vulnerability, it boasts a proactive scanning system that ensures security is well maintained by combating malware and spam.
Environmental friendly green host – GreenGeeks is inclined to making the world a safe place for humans hence reduces global warming by providing eco-friendly green hosting, and investing in renewable energy.
Dozens of valuable freebies – You make a saving of $14 each time you buy GreenGeeks annual hosting plan that also comes packaged with a free domain name (domain name of your choosing, including TLDs). Each of the hosting packages comes with CDN integration, free migration, SSL certificates, daily backups, free website builder (site builder), among other freebies.

If you are cash-strapped or on a limited budget but you need a hosting account, you might want to consider Hostgator. It's not just an awesome Bluehost alternative but also as budget-friendly one that'll save you money.
Hostgator offers VPS, dedicated, cloud hosting, and WordPress services. For years on end, think 10 years plus, Hostgator has been providing hosting solutions to small websites. It is a force to reckon with as it allows users to craft their own website designs through the use of the drag and drop builder. Hostgator also leverages cPanel for backend management.
You can also install a content management system such as WordPress through a one-click installer. What really makes this web hosting provider a viable Bluehost alternative?
Pricing – Unlike Bluehost which limits storage to up to 50 GB, Hostgator allows you unmetered storage with bigger discounts. Hostgator charges $3.58 a month if you subscribe to the 2-year duration while Bluehost charges $3.95 a month. Prices significantly decrease if you buy storage for extra longer terms.
99.99% uptime guarantee – Hostgator provides 99.99% uptime guarantee with an assurance of issuing service credit if they fail to fix a network problem.
45 days money back guarantee and refund policy – Hostgator goes above and beyond to provide more extra days to refund customers money if they are unsatisfied within the 45 days of hosting account purchase.
Unlimited email accounts and subdomains – You can create countless email accounts and subdomains with Hostgator, a privilege Bluehost can't accord its customers. With Bluehost, there's a limit to email storage, and they also allow you to create 5 email accounts and 25 subdomains only.
Advertising credit worth $200 – If you are on a basic plan at Hostgator you can pay $200 as marketing credit to help increase the visibility of your website on search engines. This will help significantly increase your traffic.
Customer support – Like Bluehost, Hostgator does not consistently respond to customers queries on time. You could say both Hostgator and Bluehost are similar in regard to customer support. If you need quick assistance, call their support directly, but don't get your hopes up..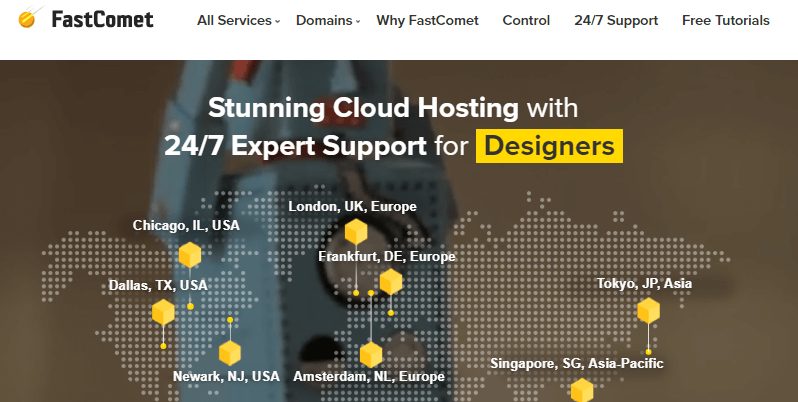 If fast technical support, great uptime, and performance is your cup of tea, then FastComet is your ideal Bluehost alternative. It is stable and reliable, too.
This web hosting service provides account isolation that ensures resources for each user. Often backed by cloud SSD storage, FastComet provides enterprise-level solutions including free SSL certificate, LiteSpeed, Firewall, BitNinja monitoring, RocketBooster, etc.
What are the benefits of using this web host compared to Bluehost?
Lifetime free domain name – It sounds impossible but this web hosting service actually provides you free domain name for a lifetime until you pay hosting fees. To Bluehost which offers only free domain name for 1 year, FastComet exceeds your expectations in terms of savings especially if you want to maintain a website for years to come.
Multiple SSD based data centers – You won't get this option with Bluehost. The latter does not come with multiple data centers in spite of their servers located in the U.S. On the flipside, FastComet boasts eight multiple data centers located across the world. So depending on where you are in the globe, you're able to choose the fastest server which further enhances speeds.
Free website migration – This is an area where Bluehost cannot come close to beating FastComet web host services. The latter allows you to migrate to existing websites or blogs at no additional costs. Yes, free website migration with zero downtime. It's a huge saving considering Bluehost will charge you $149.99 for website migration.
Exceptional uptime of 99.99% – For exceptional performance, FastComet employed the use of cloud servers and solid state drives to optimize the networks hence exceptional uptime of 99.99%. When you host your website on this web host service, you are guaranteed of enhanced uptime, efficient multiple data requests, retrieving of content 300 times faster.
24/7 expert technical support – Customer support is available around-the-clock to offer assistance 24/7 through phone support, email support, and live chat support.
Conclusion – Which among the 7 Bluehost alternatives is ideal for you?
There you have it! These are among the top Bluehost alternatives you can find in the market.
You, however, need to sample a good number of them before making a decision. It is important to go through each providers benefits to understand what they bring to the table.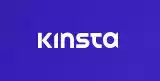 Best WordPress Hosting
It's not necessarily cheaper than SiteGround, but it DOES offer quite a bit MORE VALUE. Google Cloud platform and auto-scaled resources combined with an easy to handle interface and EPIC customer support. The BMW of managed WP hosting!
View Kinsta Plans
We earn a commission if you click this link and make a purchase at no additional cost to you.
Most of these web hosting companies have different plans. If you consider A2 Hosting for your web hosting needs, for instance, you're assured of unmetered storage and ability to host unlimited domains in just one single package.
InMotion web service provides users unlimited web space yet can only host two domains on a single hosting account. On the flipside, FastComet provides plenty or multiple data centers with a forever free domain.
So depending on your hosting needs and requirements, make sure to choose the right web hosting service that will meet your needs and exceed your expectations. Regardless of which plan or provider you choose, you are 100% justified in skipping Bluehost shared hosting!
Here are some other related articles you may be interested in?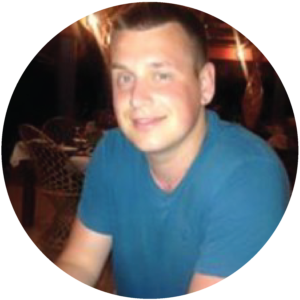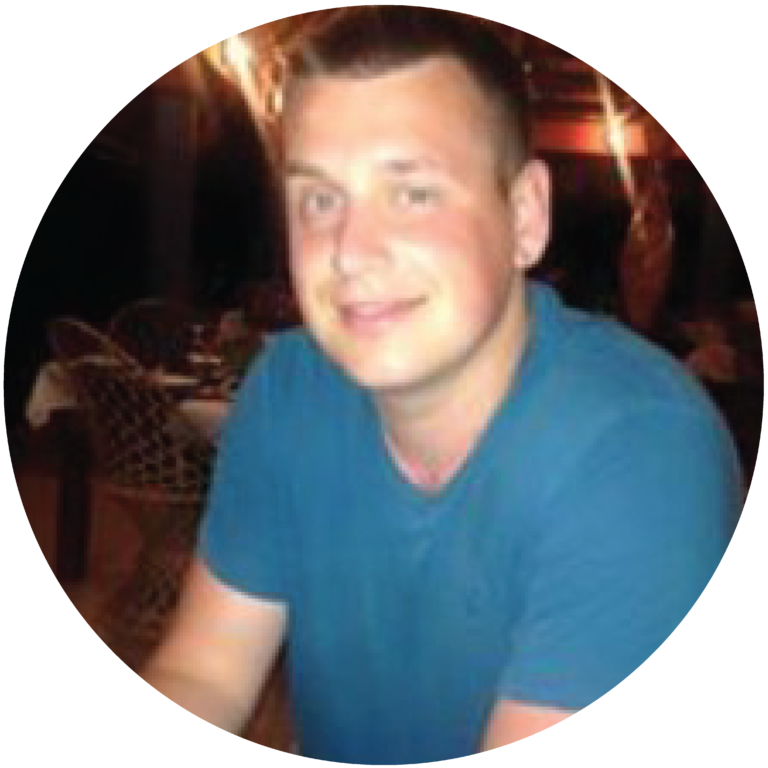 Latest posts by Ewen Finser
(see all)