Last Updated on April 22, 2023 by Ewen Finser
As business owners, we already know the importance of marketing. But marketing isn't always flyers and billboards. In the modern age, one of the most effective marketing tools is print on demand products.
Print on demand is a printing technology that allows you to print products only as needed, rather than printing large quantities of products in advance. This system is perfect for businesses of all sizes, because it's efficient and cost-effective.
I've been a business owner for almost 10 years, and I can honestly say I've never printed anything in bulk. Ever. I always use print on demand because it's so much easier and I have so much more control over the outcome. I can customize it more easily, and it tends to cost less.
Key Details Up Front
There are so many things that you can print on demand to market your business and make things fun for your employees and customers. There are many benefits to printing on demand because it saves time and money. Plus, it's so much more than just newsletters, flyers, and other dated tactics.
Reasons to Print on Demand
I love a good promo! Especially when it's a water bottle, magnet, or something else I can actually use, rather than a newsletter that's going to take up space. When I go to a seminar or symposium and businesses are handing out business cards, I never take one. I don't have room in my wallet for them and they're practically useless these days. There are many reasons to print on demand products (NOT business cards) for your business. Here are just a few:
1. Save Money
Printing products on demand can save you money in the long run. This system eliminates the need for large minimum orders, which can be expensive. And because you only print what you need, there's no wasted inventory.
On the flip side of that, many companies do require a minimum order, so you'll need to make sure that the print on demand company you select doesn't have a minimum order requirement that's too high for your budget. I tend to skip over the ones that require a minimum order. Yes, it may be cheaper per unit, but when I waste inventory or need a place to store everything I print, that's still money out of my pocket.
2. Save Time
Print on demand also saves you time. There's no need to wait for products to be shipped from a printer or manufacturer. Instead, you can print products as needed, which means you can get them to your customers faster. Plus, with smaller orders of less than 100 units, the printing process goes much faster.
However, keep in mind that some print on demand companies have longer turnaround times than others. It really depends on what you're printing. For instance, t-shirts are lightening fast, but obscure specialty products may experience a few hiccups along the way. Make sure to check the estimated production time before you place your order.
3. No Inventory
Since you only print products as needed, there's no need to store inventory. This is a huge benefit for small businesses that don't have a lot of storage space. Although, in some cases, you may underestimate the number of items you need and inadvertently run out. It's a balancing act, and sometimes you'll get it wrong. That's fine, because they more you do it, the better you'll get.
4. Increased Flexibility
Another benefit of print on demand is increased flexibility. With this system, you can make last-minute changes to your products without any hassle.
This is perfect for businesses that need to make changes on the fly. Once a large print order is in motion, you're locked in, but in some cases, smaller orders can be tweaked at any time. Even if something has already been printed, you're only out a few units rather than the entire order being wrong.
Print on demand also allows you to personalize your products. This means you can add your company logo, contact information, or any other customizations that you need. You can literally do anything you want.
5. Increased Customer Satisfaction
Ultimately, print on demand can help increase customer satisfaction. This system helps you get products to your customers faster, and it also allows you to personalize your products. This combination can help create a positive customer experience that will keep them coming back for more.
How to Get Started with Print on Demand
If you're interested in getting started with print on demand, there are a few things you need to do. You need to find a reputable print on demand company. However, keep in mind that depending on what you're printing, it may be a different company every time you place an order! Some will specialize in mugs and water bottles while others will be better at t-shirts and hats.
After you create your product design, you need to upload your design to the print on demand company's website. Once you've done all of these things, you're ready to start printing on demand products for your business.
Print on Demand Ideas
Here's the truly exciting part! There are endless possibilities for what you can print on demand. Some are practical but fun, while others may be necessary but unique. They'll help your business stand out and build brand awareness with items that your customers can actually use. The goal here is to make your business indispensable. Here are a few ideas to get you started.
1. Water Bottles and Other Health Items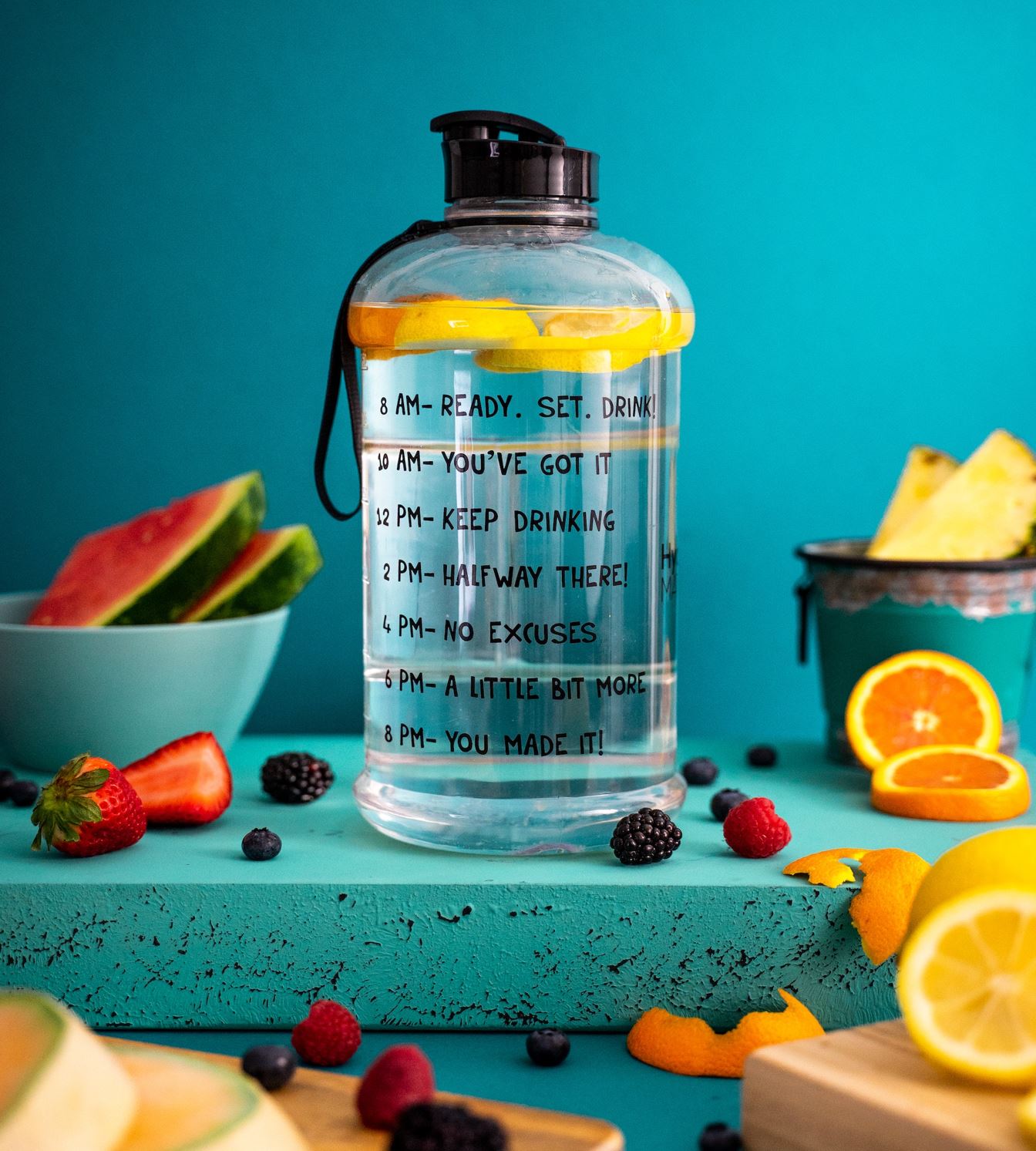 Water bottles are a practical but fun product to print on demand. They're perfect for trade shows, conventions, and other events where you want to promote your business. You can also give them away as gifts or use them as prizes in contests. Don't forget to make sure every employee has one!
As the push to get healthier continues, water bottles have become a popular item, so you may not be unique in printing this item for your business, but you'll be relevant. They're perfect for people who are trying to stay hydrated on the go. And they're also great for people who want to reduce their use of plastic water bottles.
Plus, every time someone uses your water bottle, they'll remember who you are. It opens up the opportunity for those around them to ask questions about you, too.
Bonus tip: If you really want to stand out, try printing face masks, protein bar wrappers, and other items that will position you as a company who cares about health and wellness.
2. Tote Bags or Backpacks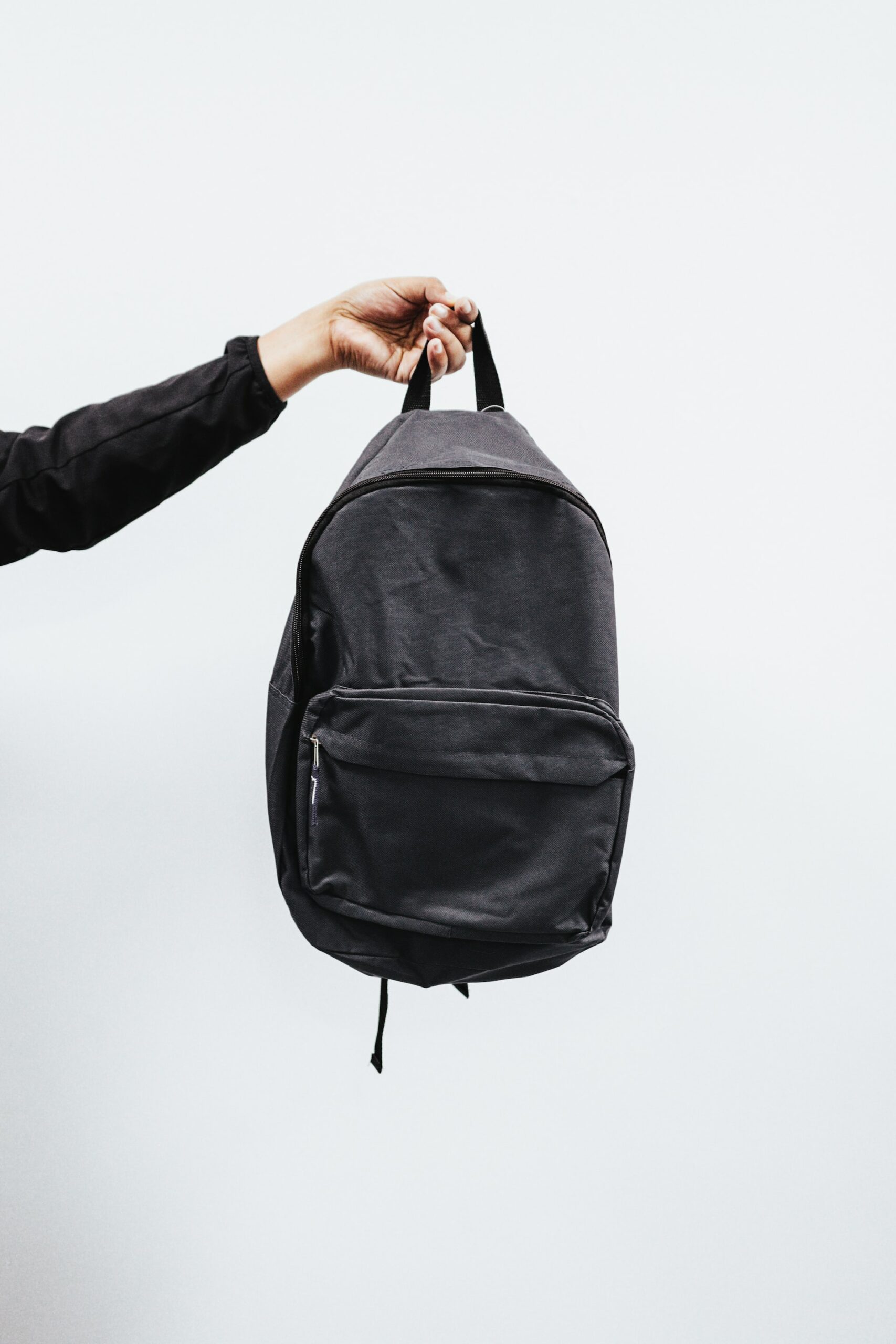 Tote bags and backpacks are another practical but fun product to print on demand. They're perfect for carrying groceries, books, laptops, and more. And they make great gifts or swag items. Trade shows are the perfect place to give these out, because people can use them to put all of their other freebies in.
Giving a tote bag or backpack to every new employee is a great way to start them off on the right foot. Plus, it's a practical item that they'll actually use. And every time they use it, they'll be reminded of your company. Their friends will see it, everyone at the gym will see it, and every time they use it for vacation or any other event, people will see your name.
3. Phone Accessories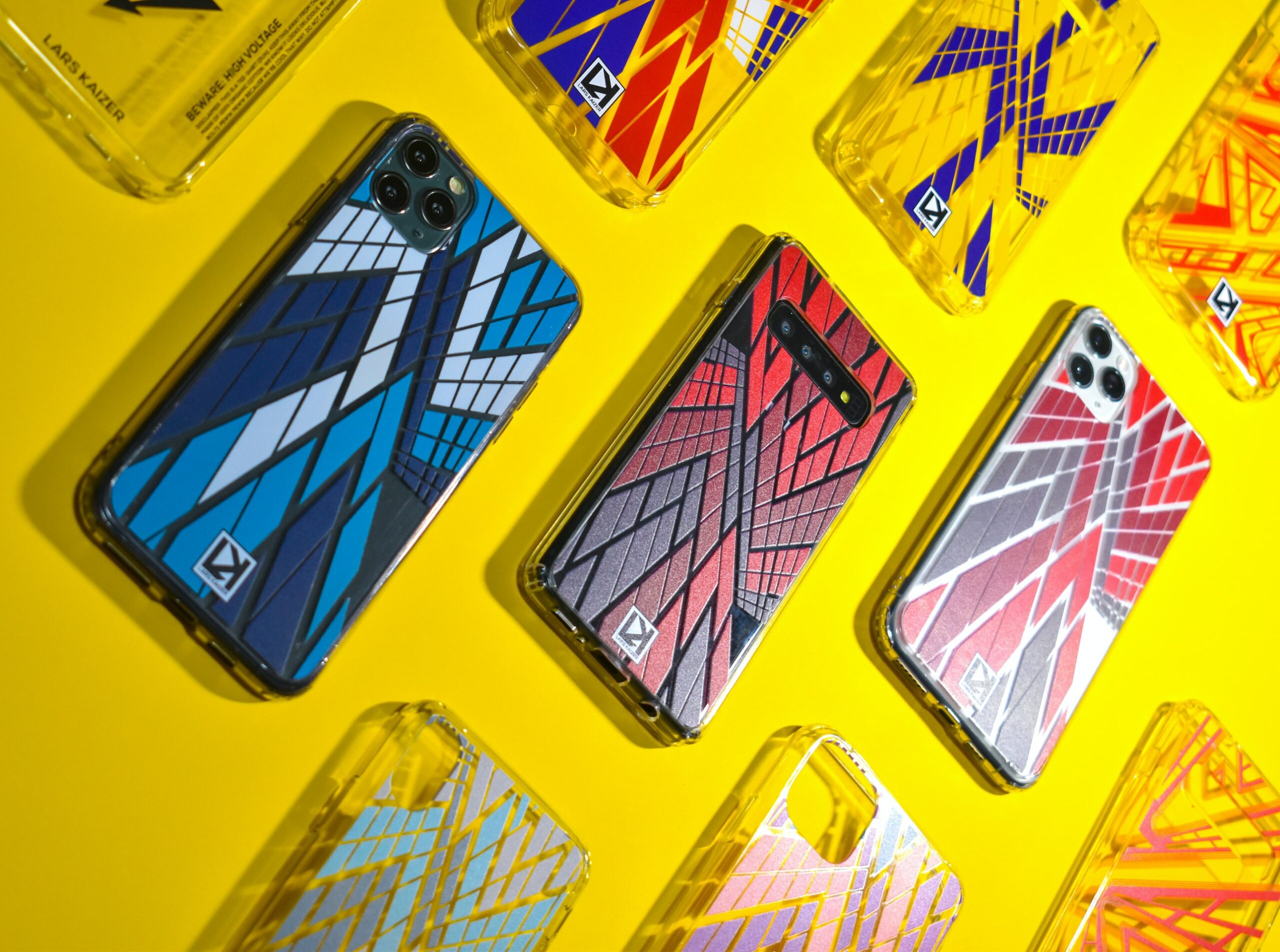 Phone cases can be a big investment because they're not an easy one size fits all solution. But with print on demand, you can offer a variety of phone case designs that your customers can choose from. Hint: stick to 2-3 of the most popular phones to avoid an overwhelming amount of useless inventory.
This is a great way to show off your company's personality while also giving your customers something they'll actually use. And since phone cases are so personal, they tend to get a lot of use. That means more people will see your company's name every time they use their phone.
However, you can also look into pop sockets, charging cables, and other phone accessories. These are all great options for print on demand because they're small, easy to ship, and they have a lot of potential uses.
4. T-shirts or Sweaters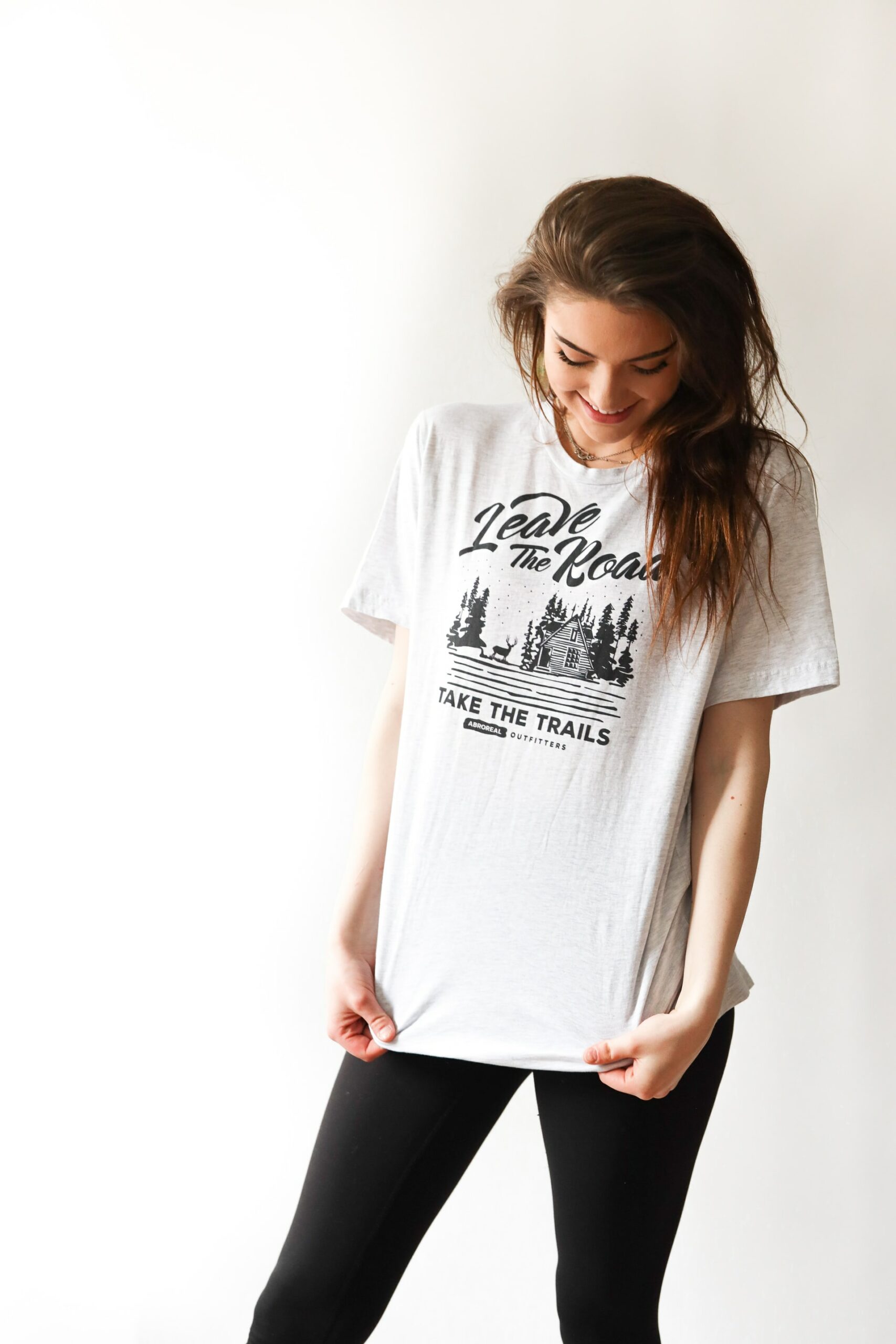 T-shirts are a classic marketing tool because they're practical and people love them. They're easy and cheap to print in a variety of sizes and colors, and as long as the design is clever or funny, people will actually wear them.
The primary advantage to shirts or sweaters is that they're affordable, but you have to be careful, because people take pride in what they wear. They won't wear just anything. You have to make sure your design is high quality and that the shirt itself is made of good materials. Otherwise, you'll end up with a bunch of shirts people never wear and a lot of disappointed customers.
Bonus tip: socks are also fun! They're comfy and personal and show you care.
5. Mugs or Cups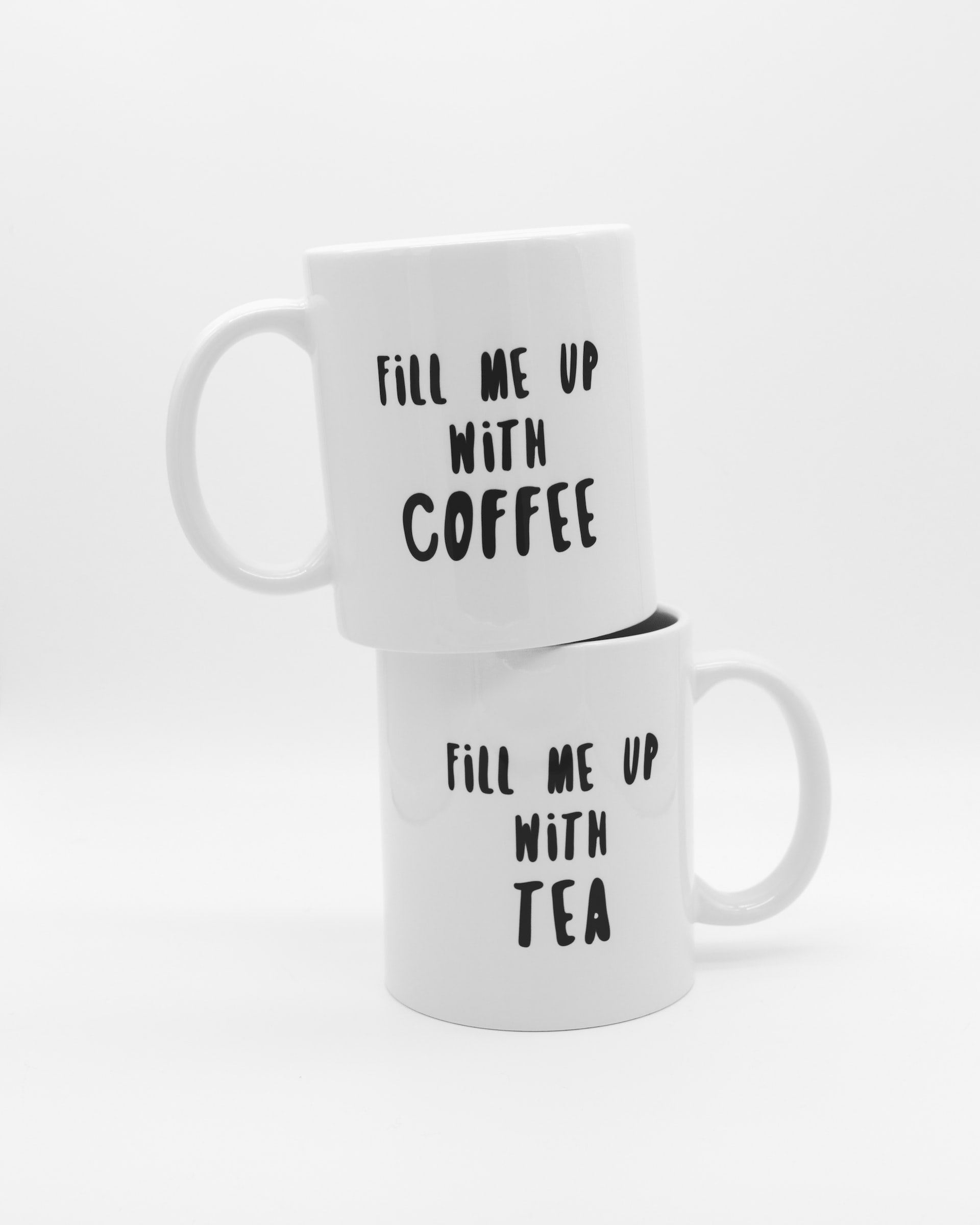 Mugs and cups are another great option for print on demand because they're practical and people use them all the time. They're perfect for coffee, tea, or water, and they make great gifts.
You can also use mugs and cups as a way to promote your business. Perhaps the most fun way to do this is make sure every employee has one and then stock your conference rooms and break rooms with them. That way even if partners and employees from other companies come in, they can use them or perhaps even take one for themselves.
6. Stickers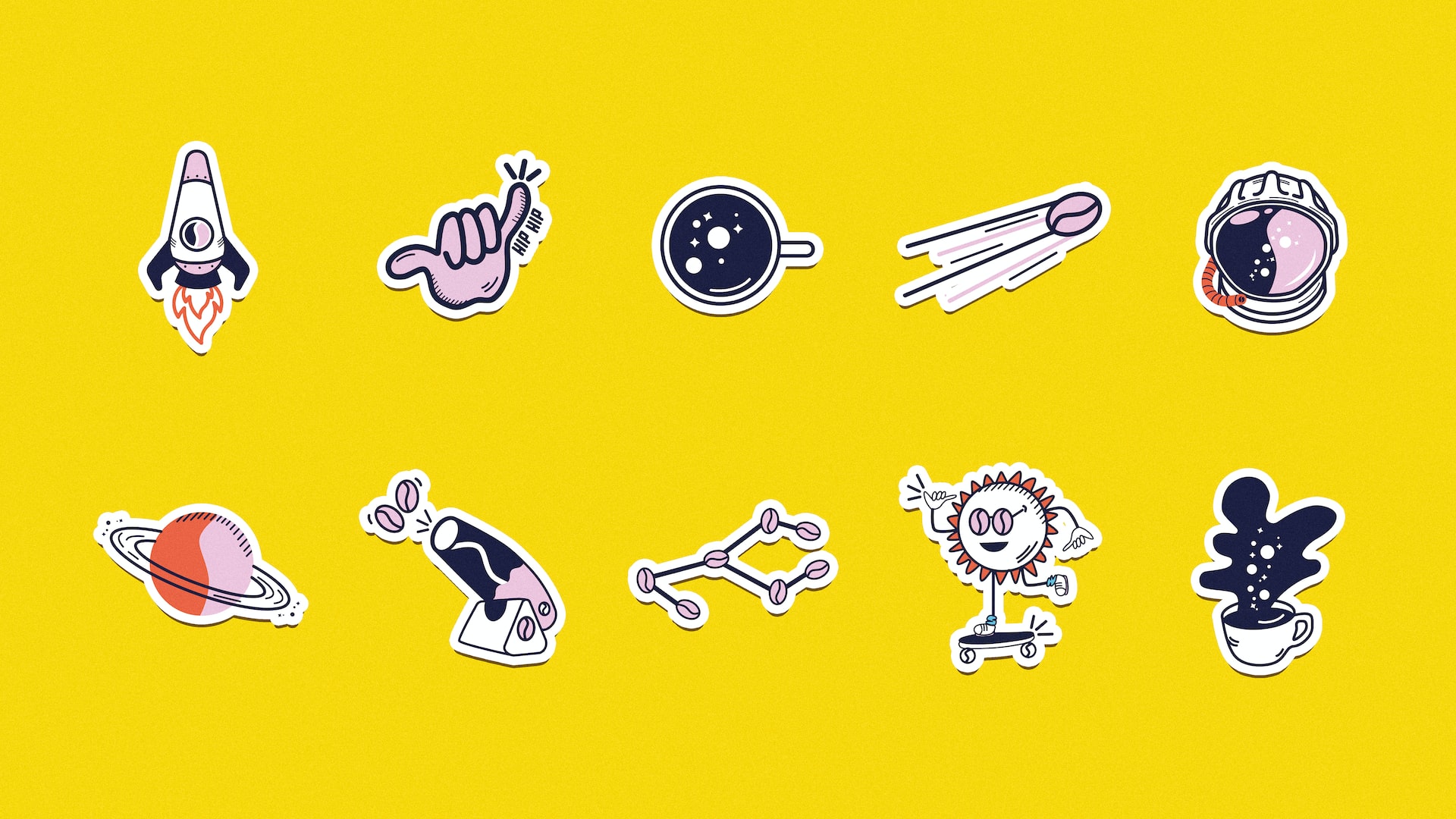 Stickers are one of the most popular products to print on demand because they're so versatile. You can use them for marketing, as freebies, or even just to show your support for a cause you care about.
Plus, they're affordable and easy to ship. And people love them because they're fun. They can be used to decorate laptops, water bottles, notebooks, and more.
Print up to 5 different sticker designs for a variety of options that people can choose. Or maybe they love you so much they take all 5. I would. I love stickers.
7. Magnets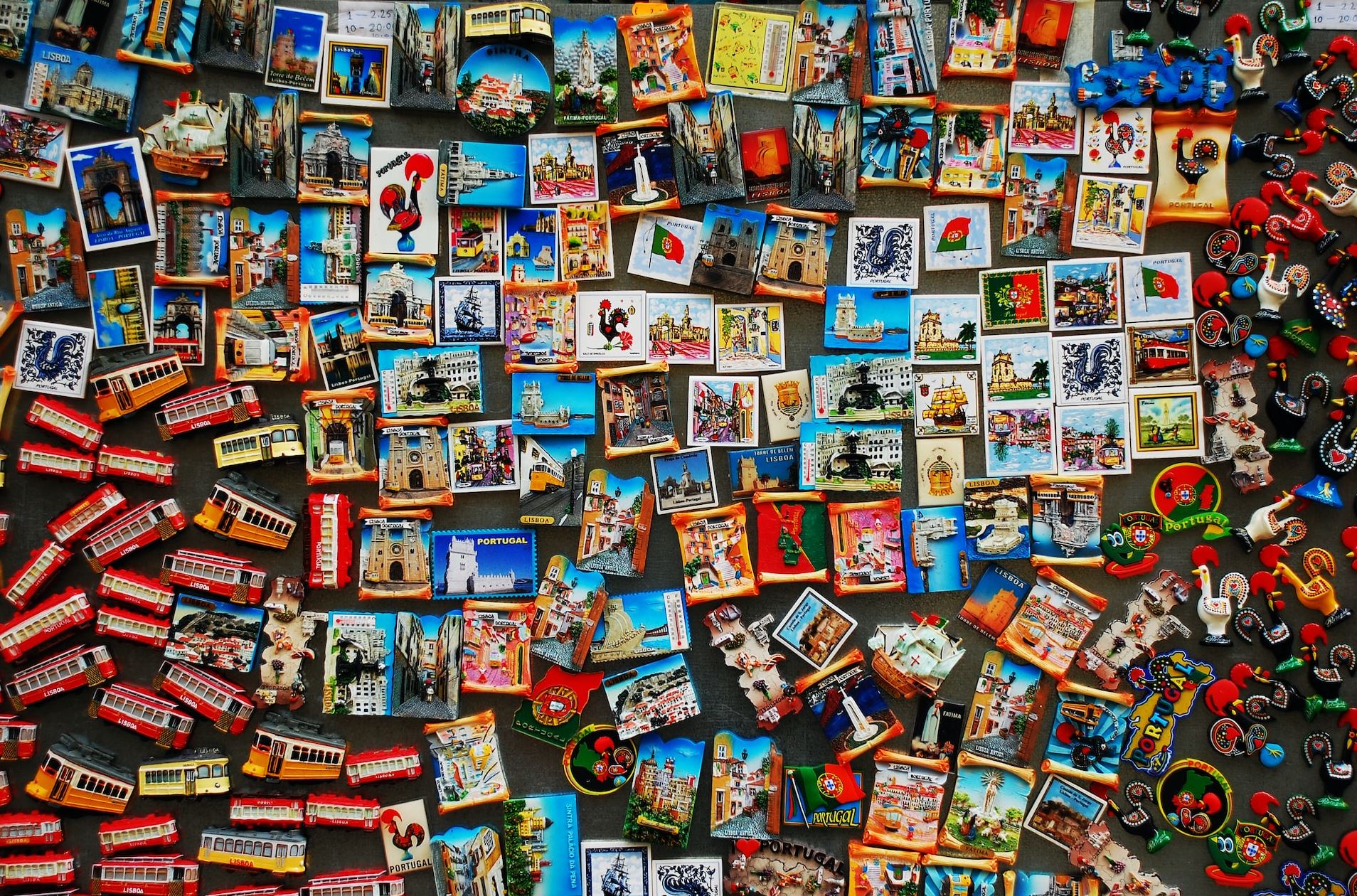 Everyone loves a convenient refrigerator magnet with the contact information of their favorite business. They can access it at a moment's notice and be able to use it to pin up reminders in the kitchen. You can also use magnets to promote your business in other ways. For example, you can give them out as freebies every time a customer subscribes. Or you can use them as part of a direct mail marketing campaign.
8. Buttons or Pins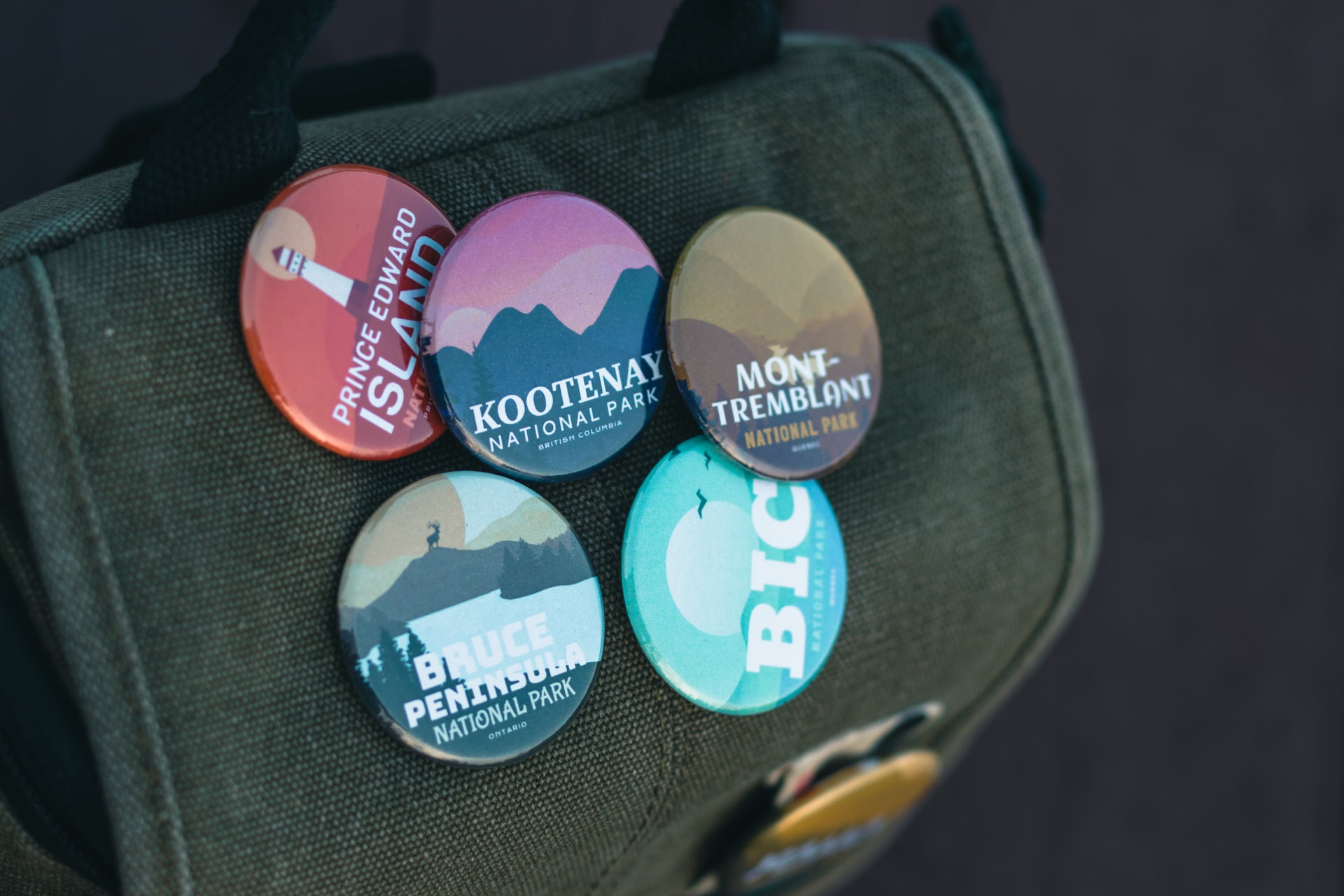 Buttons and pins are great pieces of flare. No more case of the Mondays here. People can show their support for their favorite businesses, politicians, causes, or bands with a simple button or pin.
You can use buttons and pins to promote your brand in a variety of ways. If you operate a retail business, place a jar full of buttons on the counter by the register to prompt more impulse buys. You can also use them as swag items or giveaways. And just like stickers, offering a variety of button designs will increase their appeal. People will want to collect them all!
9. Posters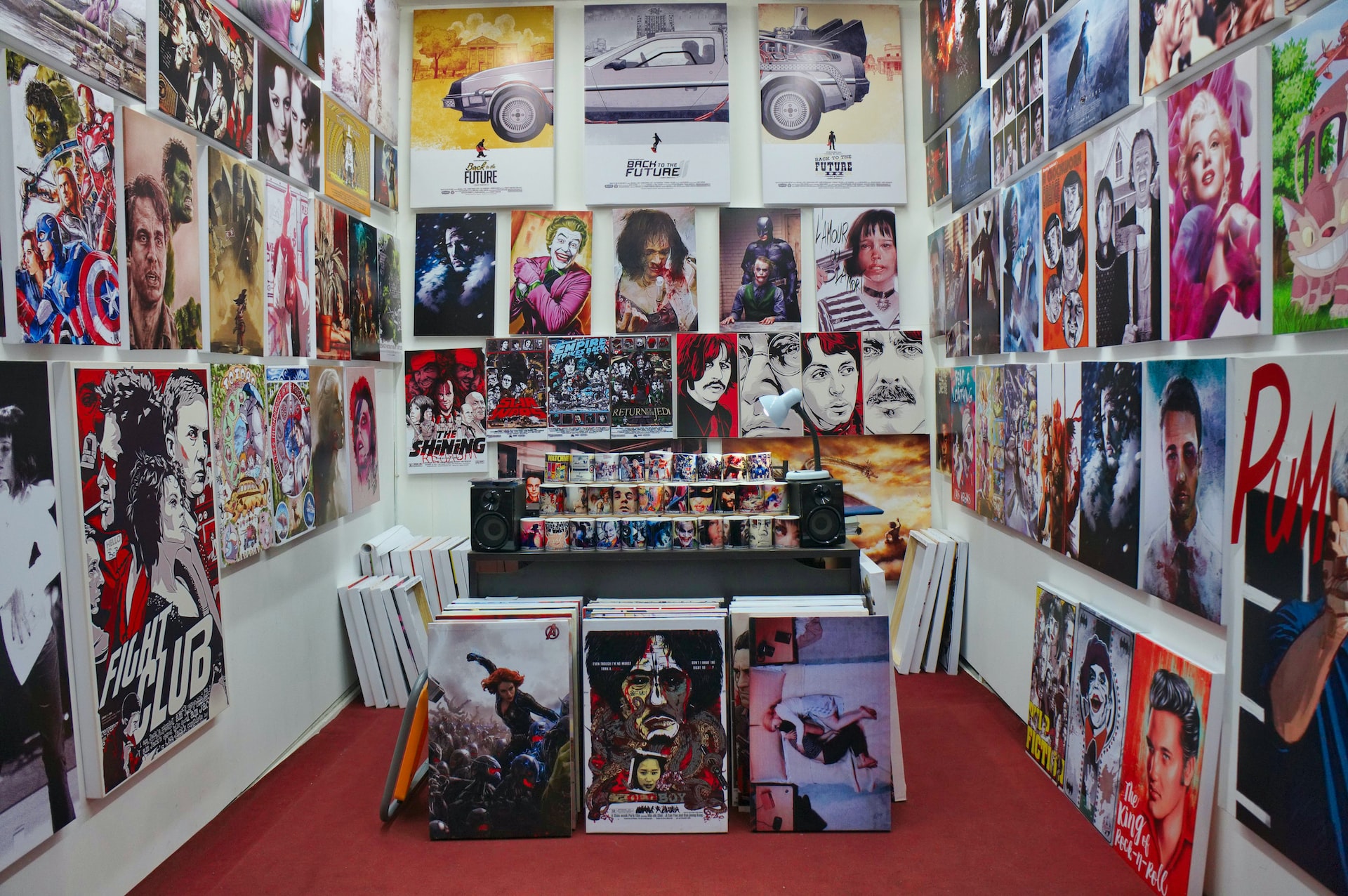 I'm not talking about flimsy paper posters. High quality posters can make great wall art. They can also be used to promote your business, products, or services in a variety of ways. And they're reusable, so your efforts aren't wasted on a single use.
For example, you can display them in your office or storefront to attract attention from passersby. You can use them at trade shows or conventions to help you stand out from the competition. You can place them nearly anywhere you want people to see you, and if it's made with durable materials, it won't be affected by weather or repeated use.
10. Puzzles and Games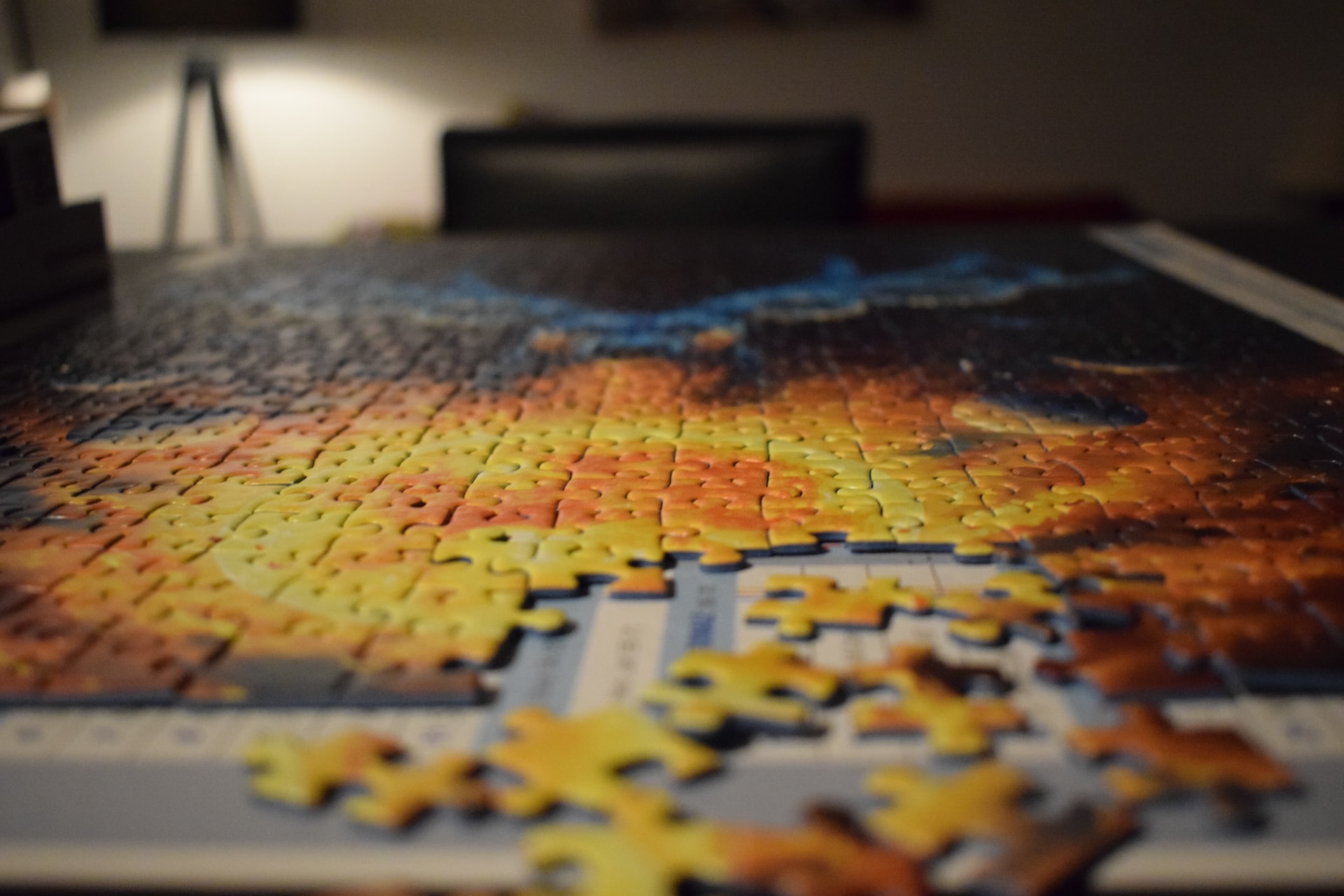 This is a super fun idea! With so many people spending more time at home, they're in desperate need of something to do. Print your logo on puzzles and games and then give them out. If you really invest some time into make this fun and interesting, these items will be some of your most popular print on demand products and people will be buzzing about them for months afterwards.
FAQs
Question: What products are in high demand right now?
Answer: There are a few products that are always in high demand, such as t-shirts, mugs, and stickers. But there are also some products that are more popular at certain times of year or during specific events. For example, face masks were in high demand during the COVID-19 pandemic, and still are in a lot of places.
With an increasing number of people making a concerted effort to improve their health, items like water bottles and protein bars are also in high demand. And as people are spending more time at home, items like puzzles and games have become popular as well.
Question: What is the turnaround time for print on demand?
Answer: Turnaround time for print on demand products varies depending on the product, the printing method, the size of the order, and other factors. But in general, you can expect most print on demand orders to be completed within a week or two. Some companies even offer rush shipping options if you need your order sooner.
Question: What is the minimum order quantity for print on demand?
Answer: Most print on demand companies have no minimum order quantity, which means you can order as few or as many items as you need. This is great for businesses that are just starting out and don't have a large budget, or for businesses that only need a small number of items for a specific event or promotion.