Last Updated on May 6, 2022 by DMEditor
Your credit score is one of the most essential signifiers of financial health. A great credit score will assist you when buying a home, car, and more.
But did you know that 11% of Americans have a credit score below 550 (considered to be a very poor credit score)? Fortunately, those with very poor credit scores still have options, and Lexington Law claims to help.
However, Lexington Law has some negative reviews on the Better Business Bureau (BBB), with customers complaining that their services are misleading, leading to a lot of customers looking for how to cancel Lexington Law.
Did you sign up for Lexington Law and aren't satisfied with their services? If so, you'll have to cancel them. But Lexington Law doesn't make it easy to cancel their services. Fortunately, we figured out how. Here's how to cancel Lexington Law and some similar competitors to choose from instead.
How to Cancel Lexington Law Online
The best way to cancel Lexington Law is by doing it manually on your online account. They don't make this easy, but it's doable.
First, log into Lexington Law. Click on "Contact Us" (should be on the bottom of the page). A chatbot will appear. Ask the bot to cancel your membership.
Keep in mind, the chatbot is only available from 6 AM to 10 PM MDT on weekdays (Monday – Friday).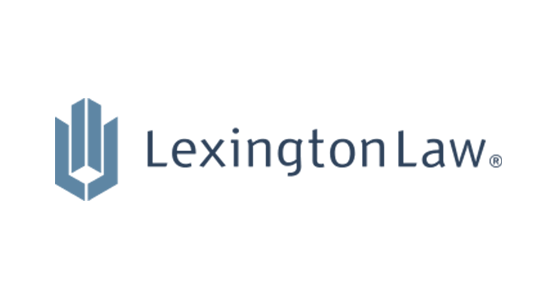 How to Cancel Lexington Law by Phone
If the chatbot doesn't work, you can call their customer service line to cancel your account. Their customer service line is 800-341-8441. You'll have to follow some prompts, but be sure to follow the ones that bring you to a customer service representative.
Once you get someone on the phone, tell them you want to cancel your subscription. They will probably ask for your information to access your account. Don't be surprised if they try and dissuade you, that is their job. However, you have to be firm.
From here, they will cancel your service. Be sure to request a confirmation email.
What if your last payment period has passed and Lexington Law already billed you? Can you get a refund?
Can You Receive a Refund?
Unfortunately, Lexington Law doesn't offer refunds. If a payment period passed and you were already charged, consider that a loss. As long as you cancel, you don't have to worry about being charged again.
What If Lexington Law Continues Charging You?
While this likely won't happen, you should check and make sure Lexington Law won't continue charging you.
The best course of action is to check your credit or debit card for Lexington Law transactions. You should do this the month after you cancel.
What if Lexington Law continues charging you? First, contact the company again and be firm that you already canceled your account. If you have a confirmation email, forward this to the company. If for whatever reason your first attempt at canceling the service didn't work, try canceling it again.
What if this doesn't work? Dispute these charges with the bank. Every bank has a different way to handle faulty charges, so be sure to listen to the bank representatives.
Worst come to worst, you can take legal action against the company. But we only recommend this as a last resort.
Lexington Law Alternatives
As you can see, Lexington Law doesn't make it easy to cancel their services. But once you do, you can take that weight (and those extra expenses) off of your shoulders. If you still need credit repair, there are many alternatives to Lexington Law.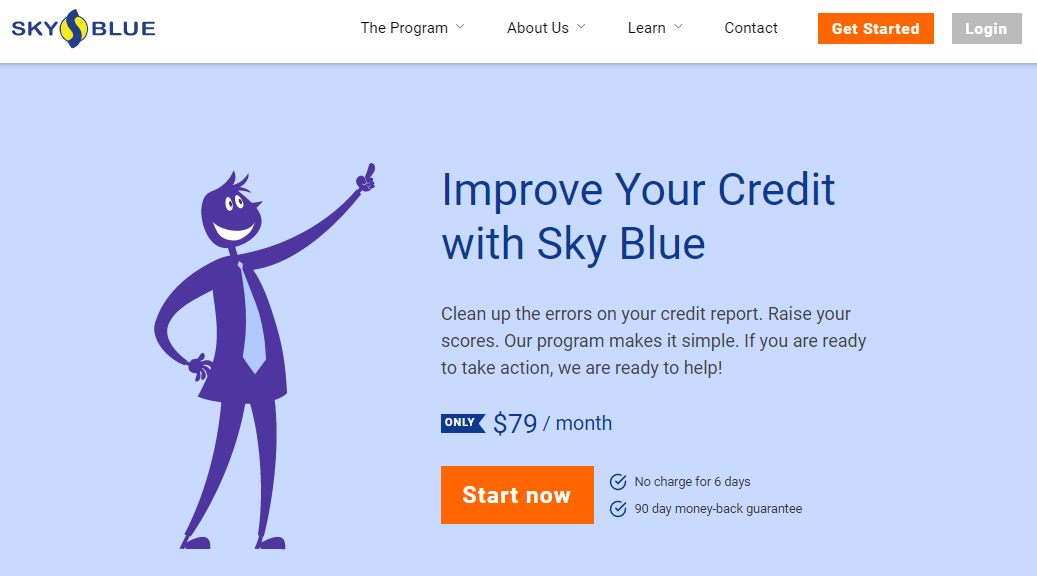 Sky Blue Credit Repair is first on our list for a good reason. They provide an excellent service and make it easy to cancel and pause your account. Sky Blue Credit Repair works by pinpointing every item on your credit report that can be disputed.
While they're about the same price as Lexington Law, they also offer different ways to save. For example, Sky Blue Credit Repair offers a free consultation and couple's pricing options.
Another major player in credit repair services is CreditRepair.com. Like Sky Blue, they offer a free consultation where they give you a rundown on your financial health and what they can do to improve it. Their consultation also includes a credit report evaluation, summary, and a game plan to improve your credit rating.
Like Lexington Law, CreditRepair.com offers multiple tiers to cater to various needs. They're also transparent, making cancellation easy.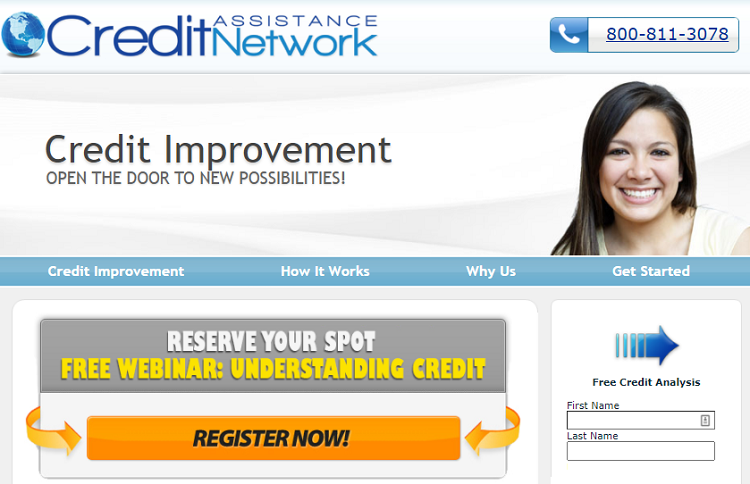 One of the issues of credit repair services is they offer dispute limitations. Not Credit Assistance Network. While their service is pricier than the competition, they can send multiple disputes to all three credit bureaus in the first few days of you opening your account.
White, Jacobs, and Associates (WJA) is a credit restoration organization, not exactly a service. WJA offers a program for clients, one that usually lasts for 180 days.
White, Jacobs, and Associates work with attorneys across the country. They can look at your credit report and create a custom plan for you.
Their attorneys are involved with every audit and will change your score with all three credit bureaus. They also work with a variety of third-party professionals, such as loan officers and mortgage lenders, if you have trouble buying a home or taking out a loan.
Their service is recommended because it's more personal. You're working with humans, not a bot or subscribing to a service. They also promise that any item on your credit score is deleted permanently — and if not then they will continue fighting for you for free.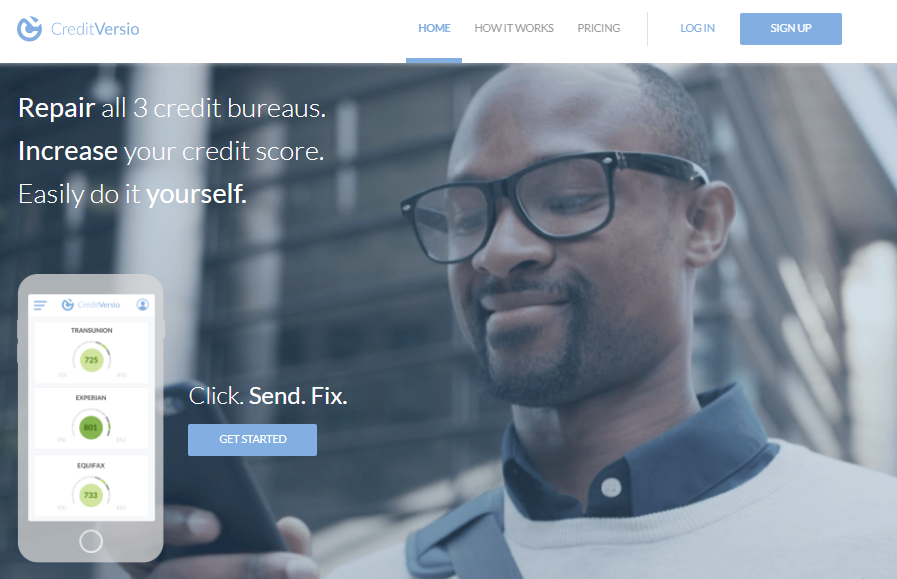 Credit Versio is different because they're a software company for those with poor credit. With their system, you can import your credit report and their AI bots will help you identify potential problems. From here, you can generate dispute letters and send them to all three credit bureaus directly on the platform.
Credit Versio offers multiple packages, but their basic plan starts at $20/month. The higher your tier, the more dispute letters you can send. Credit Versio also offers other benefits with their premium plans, such as identity theft insurance and credit monitoring alerts.
While you don't receive the assistance of a lawyer, this is a good option if you're looking for something affordable and if you prefer to handle everything DIY.
Ovation Credit Report lets you dispute incomplete, misleading, unverifiable, and inaccurate items on your credit report. While this service is on the pricier side, you'll get a personal case adviser when you open a dispute.
There are other reasons why customers love Ovation Credit Repair. They offer a variety of tools to pay your debts and improve your budgeting skills. Their premium plan also offers great benefits, such as credit monitoring.
If you switch from Lexington Law to Ovation Credit Repair, you'll receive a discount for the transfer. You can also receive discounts if you pair up your subscription with another person (such as your spouse), if you refer a friend, are a senior citizen, or a member of the military.
If you want to work with attorneys but can't afford a traditional law firm, you should consider CreditFirm.Net. For $50/month, a licensed attorney will identify any incorrect items that are bringing down your credit score.
There are no limits to the number of challenges and disputes you can make. This is a great, personalized server that's more affordable than the competition.
Pyramid Credit Repair not only offers a rigorous credit repair service but also educates customers. Every customer receives a personal plan and they have highly rated customer support professionals.
While they're a pricier service, they offer many perks. There are no limits to the number of items that you can dispute. You can cancel their service any time and most clients see results in 45 days.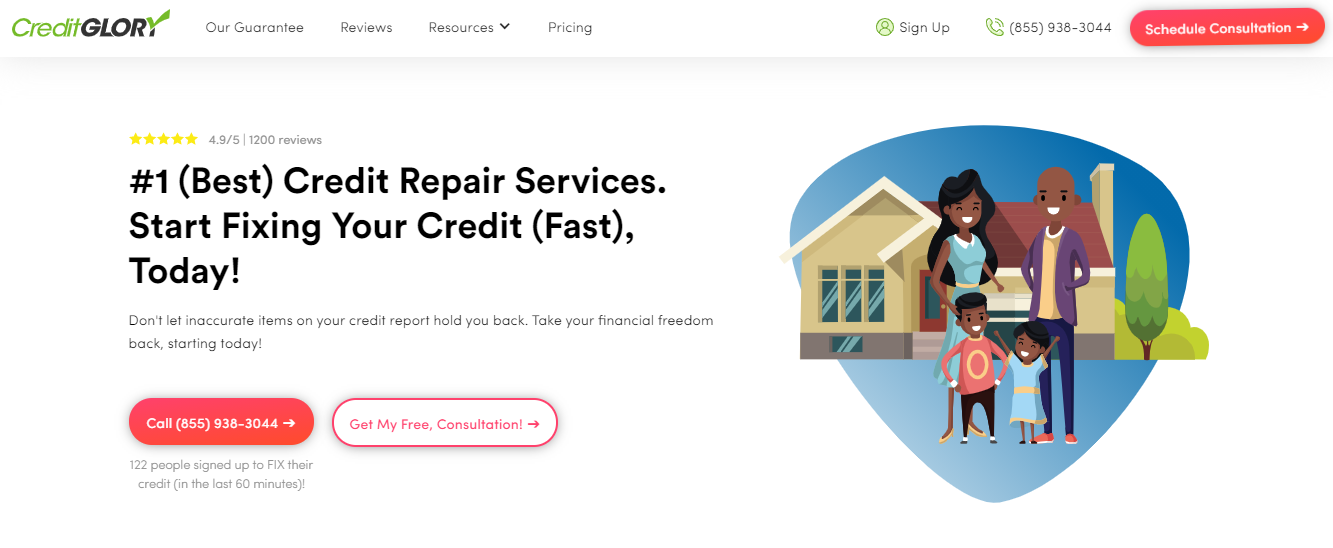 Credit Glory is another pricey company, but their service includes a free consultation and a 90-day money-back guarantee. Their team can dispute any incorrect and even fraudulent items. They also offer identity theft services, disputing any credit report changes that occurred after your identity was stolen.
Credit Saint is similar to the competitors on this list. But what makes them stand out is their powerful basic plan. For $80/month, you get five challenges per cycle with all three credit bureaus, creditor interventions, credit report analysis, and even a score tracker. All accounts also include a progress report, timeline, and credit analysis.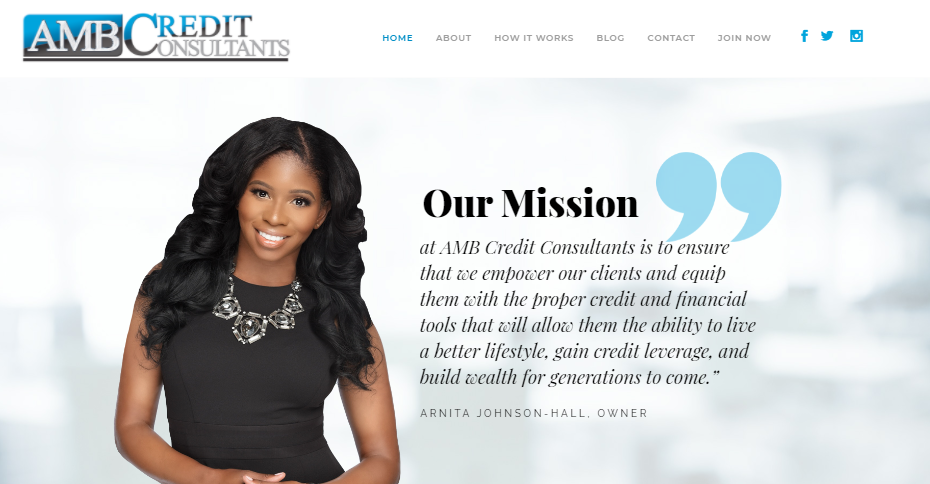 While they're pricier than the competition, AMB Credit Consultants won't only repair your credit but will help you make good credit decisions in the future. They also charge an extra $25 for credit monitoring.
Their subscription service offers unlimited access to the company's credit dispute resolution team. They offer discounts for couples and have excellent customer feedback.
FAQs about How to Cancel Lexington Law
Question: Why is credit repair important?
Answer: Your credit score is one of the most important aspects of your financial health. If you want a home, car, credit card, or another type of loan, lenders will check your credit score. If you have a poor credit score, you'll likely be denied or charged high-interest rates. Even your landlord or employer may check your credit score.
While most develop poor credit scores because of bad financial decisions, there are times when faulty items can damage your credit score. If this is the case, a credit repair service can make disputes with the major credit bureaus.
Question: What items can't be removed?
Answer: You may be able to get any negative item removed from your credit report, such as late payments. But this falls on your creditor.
For example, a goodwill adjustment as a sign of forgiveness for your mistakes. If they agree, this usually comes with an expense. For example,a goodwill adjustment is when a creditor decides to make a change to your credit report as a sign of forgiveness for your mistakes. If they agree, this usually comes with an expense. For example, they may set up automatic payments to ensure you'll make your payments in full and on time.
Question: Do credit repair services hurt your credit?
Answer: No, credit repair services can't hurt your credit. They aim to improve your credit score by identifying incorrect items on your report and seeking forgiveness from creditors. If this doesn't work, you may seek conceling and monitoring from these services to continue improving your credit score.
Question: What if you no longer need credit repair?
Answer: Some of these services state that clients can see an improvement in only a couple of months. So what happens if you improve your credit score? Should you cancel the service? You shouldn't cancel the service unless you know your credit report is accurate.
Keep in mind, many of these services offer credit protection and monitoring. These items are beneficial. If your credit repair service offers these tools with your subscription, you should consider keeping your account active.
Question: Can you cancel these other credit repair services?
Answer: These services let you cancel your subscrition, but some offer easier cancellation than others. We suggest you learn how to cancel the service before signing up.
Question: Are these credit repair services legitimate?
Answer: All of these credit repair services, including Lexington Law, are legitimate. However, they offer different benefits and pricing points to customers. It's best to compare these different services and find the one that benefits you the most.
Seek Credit Repair Help
Lexington Law is one of the largest credit repair services. They have helped thousands of people improve their credit scores and employ real lawyers to represent their clients.
After Lexington Law fixes your credit score, you may be ready to cancel their services. Unfortunately, canceling Lexington Law isn't as easy as you think. You'll have to contact a customer service professional to cancel the service, via their website chat or by phone.
As an alternative, you can look into their competitors before deciding on Lexington Law. These competitors all offer different benefits and many of them are easier to cancel.
For more financial topics, continue reading our finance section.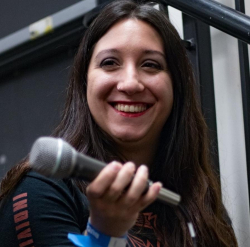 Latest posts by Stephanie Jensen
(see all)
Get 40% OFF for 3 Months