Última actualización en abril 22, 2023 por DMEditor
Choosing an Comercio electrónico software can be daunting. There are a large variety of online shop creators with different features, pricing, and functionality. Two of the industry-leading platforms are BigCommerce vs Magento.
BigCommerce features a drag-and-drop builder that virtually anyone can use. Take advantage of unlimited staff accounts, products, file storage, and bandwidth. Plus, you will have access to 24/7 customer support and no transaction fees.
While BigCommerce can have you up and running in a matter of minutes, Magento's open-source framework shouldn't be overlooked. The flexibility of Magento's software is worth the extra time and cost. In fact, more than 30% are using Magento, including Ford, Sigma Beauty, and Coca Cola.
Which storefront is best for Comercio electrónico business owners? Let's take a look at the two platforms.
The‌ ‌Main‌ ‌Differences‌ ‌Between‌ BigCommerce vs Magento
BigCommerce provides hosting, whereas Magento does not provide hosting.
BigCommerce is easy to use, whereas Magento has a significant learning curve.
BigCommerce offers technical support, whereas Magento requires you to hire a developer to make changes.
BigCommerce is best for small to medium-sized businesses, whereas Magento is for enterprise-size businesses.
BigCommerce can only connect with existing marketplaces, whereas Magento can create an online marketplace
Similitudes
Cost of plan is based on annual sales
Mobile-friendly, responsive design
Open-source (BigCommerce has an open-source checkout)
Apoyo comunitario
Enterprise plans
Free design templates
Google Analytics integration
Custom coupon options
Edit product URLs
Varias monedas
BigCommerce vs Magento: What is BigCommerce?
BigCommerce is an eCommerce store builder that can scale from small businesses to enterprise solutions. It is an industry leader in sales tools, SEO, and integrations. The platform can help take your online business to the next level. Notable brands include Toyota and Ben & Jerry's.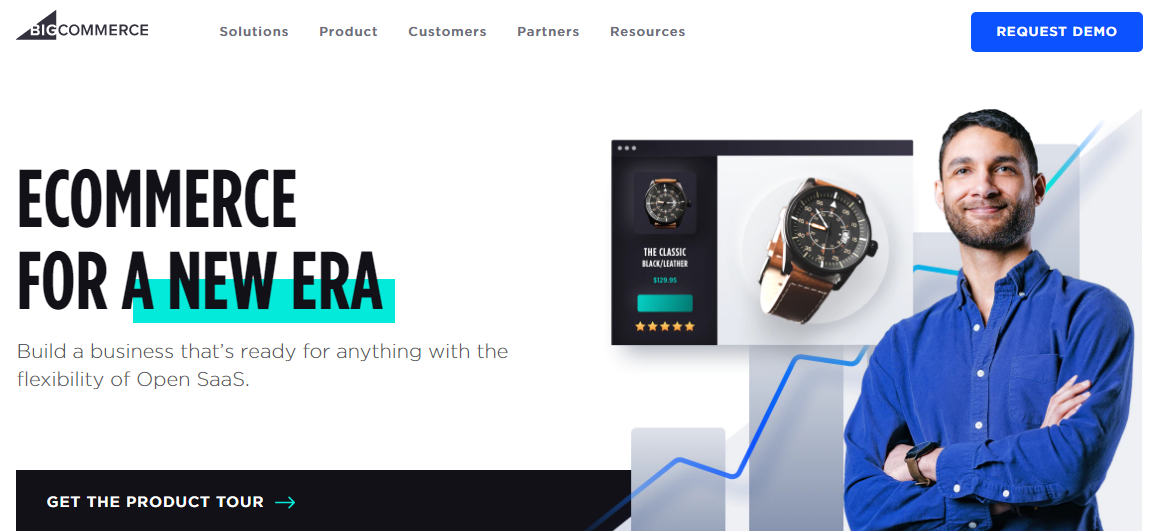 BigCommerce vs Magento: What is Magento?
Magento is an open-source software and eCommerce solution used by 1 in 4 online businesses. It is completely customizable but does require you to find outside hosting and an experienced Magento developer.
Magento is not for entrepreneurs and small businesses that are still in the "making a business plan" stage. However, if you are looking for enterprise solutions, Magento is your go-to platform.

The Main Features of BigCommerce
Comercio electrónico
Drag-and-drop page builder
Cuentas de personal ilimitadas
Free templates
Sin límites digital or physical products
Product options (up to 250)
Product variants (up to 600)
CMS
Akamai Image Manager (auto image optimization)
Sin gastos de transacción
Varias monedas
Dropshipping integrations (Ali-Express Dropshipping, Inventory Source, Modalyst, Printful, and Sprocket)
POS capabilities
Marketing
Cupones
Product reviews
Abandoned cart saver (Plus) – up to 3 automated emails
Credit card storing (Plus)
Blog integrado
Advanced reporting (abandoned cart, customer, finance, marketing, search data)
SEO
Edit page titles, meta description, and headers
Edit product URLs and create short URLs
Plantillas adaptables
Accelerated Mobile Pages (AMP)
The Main Features of Magento
Comercio electrónico
Unlimited product filtering to segment any niche of products
Sell multiple product and services all on the same site
Custom checkout options like guest checkout and one-page purchases
Global sales support for multi-language and currencies
Marketing
Abandoned cart emails to increase overall sales
Personalize the shopping experience based on big data, including the potential customer's viewing history
Unlimited coupon options that can be branded with custom code
Google Analytics integration
SEO
eCommerce sitemap
Edit product URLs and meta information to rank higher on Google
BigCommerce vs Magento – Pricing
BigCommerce has a free 15-day trial and 4 paid tiers, Standard, Plus, Pro, and Enterprise. The platform offers a 10% discount when paid annually for Plus and Pro plans.
All plans include no transaction fees, unlimited products, file storage and bandwidth, and unlimited staff accounts. Users also receive 24/7 live agent support regardless of tier plan.
Estándar
$29.95 per month
Branded online store
eBay and Amazon
Point of sale
Facebook/Instagram
Google Shopping (Powered by Sales and Orders)
Características
Responsive website
BigCommerce mobile app
Single-page checkout
Apple Pay, Google Pay, Amazon Pay
Coupons, discounts, and gift cards
Real-time shipping quotes
Professional reporting tools
Blog
Product ratings and reviews
Free Sitewide HTTPs and Dedicated SSL
ShipperHQ shipping rules engine
Multidivisa
Plan Plus
$79.95 per month
Standard plan plus:
Customer groups and segmentation
Abandoned cart saver
Persistent Cart
Stored credit cards
Plan Pro
$299.95 per month
Plus plan plus:
Custom facets (product filtering)
Price Lists
Unlimited API Calls
Express routing, priority support,
and customer success management available
API Support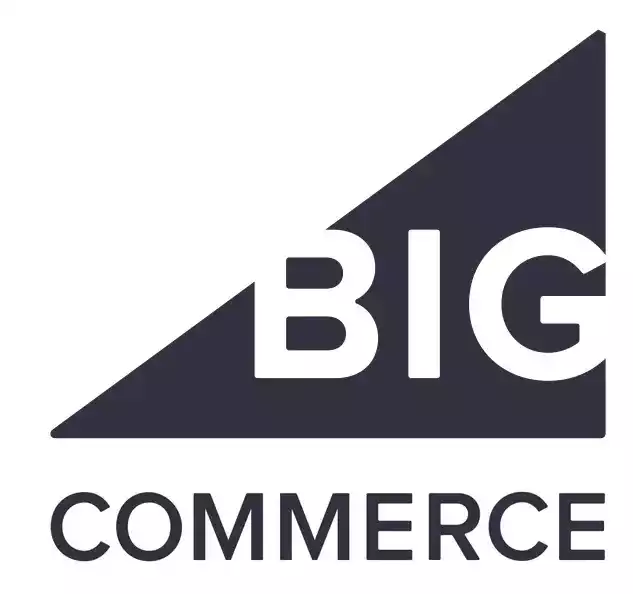 ¿Por qué prefiero BigCommerce?
Publique, optimice, anuncie, venda y suministre productos en más de 100 canales. Todas las funciones del comercio electrónico empresarial, sin costes ni complejidad.
Solicite una demostración
Ganamos una comisión si hace clic en este enlace y realiza una compra sin coste adicional para usted.
Magento
Magento is open-source software so there is no cost to install. However, you will have significant costs for web hosting, security, domain, themes, transaction fees, and extensions. You are also responsible for using your own web developers to personalize your code or fix any issues that may arise.
Magento Community ($15,000+)
Magento Community is a basic site that offers product variants, Google analytics integration, and email templates that are optimized for all devices.
Magento Commerce ($22,000+)
Magento Commerce is enterprise-level software that uses a drag-and-drop CMS, product category organization, reward points for repeat customers, and customized offers.
The platform costs are based on your annual revenue. Businesses that have an average gross sales revenue of under 1 million dollars will pay $22,000 per year. Companies that gross more than 1 million per year will pay as follows:
< $1,000,000 – $40,000/year
$1,000,000 – $5,000,000 – $32,000/year
$5,000,000 – $10,000,000 – $49,000/year
$10,000,000 – $25,000,000 – $75,000/year
$25,000,000+ – $125,000/year
Magento Commerce Cloud ($40,000+)
Magento Commerce Cloud is the premium version of Magento Commerce. It backs up all your data in the cloud, real-time site changes, automatic Magento software updates, and backend support when your site is extra busy (i.e. Black Friday).
< $1,000,000 – $40,000/year
$1,000,000 – $5,000,000 – $55,000/year
$5,000,000 – $10,000,000 – $80,000/year
$10,000,000 – $25,000,000 – $120,000/year
$25,000,000+ – $190,000/year
BigCommerce vs Magento – Support
BigCommerce
Customer support with BigCommerce starts with the free trial. All free trial users will receive onboarding information via email.
If you are a paid user, you qualify for the 24/7 live agent support. When you have a question, you will first see options to try and find your answer in the documentation. However, if your answer is not easily found, you will be given contact information to directly contact customer support. This support is available globally both online and by phone.

BigCommerce also offers video tutorials, written documentation, and an active community forum.
Magento
Since Magento is open source, it has a large community of users that are constantly modifying and testing the platform. Due to the active community, extensions to Magento are regularly added. Plus, if you have a question, chances are the community can help you faster than a customer service rep.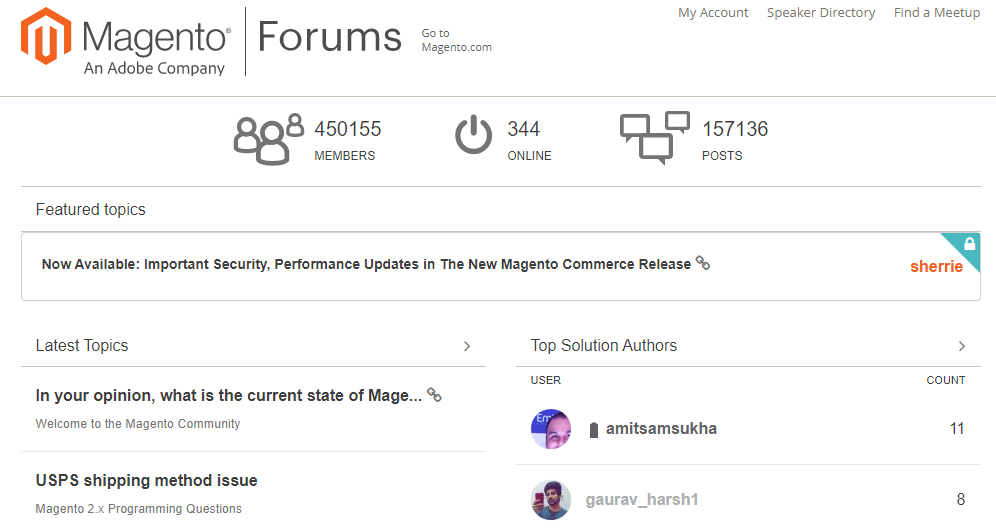 Magento also provides developer documentation, tech resources, and a list of solution partners that can help you personalize the platform for your business's needs.
BigCommerce vs Magento – Security
BigCommerce
BigCommerce features standard security measures regarding information transferred and stored on the platform. Security encompasses the following:
BigCommerce provides a secure environment for customer data stored and processed through the platform's checkout (ISO/IEC 27001:2013 & PCI DSS 3.2)
Level 1 certified
Firewalls
File integrity scanners
Intrusion detection
Magento
Magento users are responsible for their own server environment. Magento recommends the following security measures:
HTTPS (SSL certificate) for all website pages and at minimum checkout and account pages.
Content Delivery Network (CDN) & DDoS Protection to prevent website attacks
Web Application Firewall (WAF)
Virtual Private Cloud – only secure connections to the cloud are permitted
Penetration testing – Magento tests its core software regularly for bugs and security breaches. Any customizations or extensions should be tested by the user.
Payment Gateway – Customer payments are not stored within Magento
Sensitive data is encrypted
Read-Only File System
Provisioning process for executable code. Any custom code requires pushing the source code from your source repository into a remote repository that starts the deployment process.
All source code changes are logged into a Git repository.
Backups are completed every hour using Magento's backup service. All backups are encrypted.
BigCommerce vs Magento – Pros and Cons
BigCommerce
Pros
Prueba gratuita
Compared to competitors, BigCommerce offers more features for less money
Constructor de arrastrar y soltar
Sin gastos de transacción
Multiple-currency support
Campos personalizados
Robust reporting tools
Product reviews
Real-time shipping quotes (integrations)
Multiple SEO features
Carro abandonado
Unlimited staff accounts (all plans)
Unlimited file storage (all plans)
Unlimited products (all plans)
Unlimited bandwidth (all plans)
24/7 live agent support (all plans)
Conformidad con el GDPR
Blog integrado
Contras
Annual online sales limits (must upgrade if sales increase)
Free themes lack variety
Free themes lack font selection
Page builder lacks a smooth user experience
No RSS feeds for built-in blog
Magento
Pros
Core features that competitors require integrations for (SEO management, marketing, order management, CMS)
Open-source, completely customizable
Magento can be self-hosted
Change pricing based on the segment of customers (i.e. VIP, employee, etc.)
Can scale to annual revenues in the millions
Community support of developers
Responsive
Functional Testing Framework (FTF)
Contras
Developers are hard to find and expensive
Difficult to migrate to Magento
Cannot use a traditional hosting platform (must be experienced in Magento)
Slow loading time for edits
Curva de aprendizaje pronunciada
Alternativas
Salesforce
Salesforce is a customer relationship management (CRM) software. Additional apps include marketing, customer service, analytics, and more. Salesforce B2C Commerce is an add-on that reduces abandoned carts, is optimized for mobile, utilizes social channels, and more.
Pros
Add or remove integrations to customize the platform
Widely used software that offers a wide network of professional users
Robust CRM platform
Salesforce B2C Commerce
Contras
Add-ons are extra cost
Expensive monthly fee
Extensive onboarding
The dashboard could be simplified
Customer support is lacking
Precios
30 días de prueba gratuita
Starts at $25 per month per user
Shopify

Shopify is a web-based eCommerce platform. Products can be purchased from your online store, a "buy button", or even in person through Point of Sale (POS) systems. Shopify is great for global businesses, drop shippers or business owners that sell online as well as in brick and mortar stores.
Pros
Sell on Shopify hosted site, social media, or your website
Industry-leading mobile app
Tax rates for the US, Canada, EU
Recuperación de carros abandonados
In-house email marketing tools
Servicio de atención al cliente 24 horas al día, 7 días a la semana
Contras
Transaction fees
Sin soporte multilingüe
Reporting and real-time shipping rates only available on higher-tier plans
Limited staff accounts
Limited options per product
Integrations can get costly
Precios
Shopify has a free 14-day trial.
Pricing starts at $9 per month.
Squarespace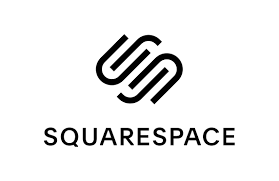 Squarespace allows you to add and remove sections of your template without completely starting over (a requirement with competitor Wix). For an extra cost, you can add integrated email marketing.
Pros
Over 100 optimized themes
Live chat with screencast capability
Aplicación móvil
Blog
Podcast capability
Contras
No autosave when building site
Repetitive tasks could be made simpler
Not built for websites with sub-tab navigation
Slow page speeds
Precios
Squarespace offers a free 14-day trial.
Pricing starts at $12 per month for personal sites, $18 for an eCommerce store.
Preguntas frecuentes
Question: What is the difference between Shopify and BigCommerce?
Answer: Both Shopify and BigCommerce pack a punch when it comes to customizing your eCommerce store. BigCommerce provides the most sales features upfront, while Shopify's sales options are more customizable.
Question: Why Magento is best for ecommerce?
Answer: Magento provides industry-leading security. It also offers excellent support and numerous features. Magento is a great choice for scaling your eCommerce business.
Question: Which is better WooCommerce or Magento?
Answer: Magento has more features than WooCommerce. However, Magento is more expensive to mantain and develop which is in large part why users choose WooCommerce.
Question: Is BigCommerce open source?
Answer: Yes. BigCommerce has an open-source extension called Open Checkout. Open checkout can be personalized by merchants and developers to provide customers with a custom checkout experience.
Question: What is the best Webshop platform?
Answer: While many eCommerce platforms are affordable and easy to use, a few of our favorites are Wix, Squarespace, BigCommerce, Shopify, and Magento.
Question: What is the difference between Magento 1 and Magento 2?
Answer: With the introduction of Magento 2, the platform received an upgrade in the latest PHP that increases speed, SEO, and overall user experience. You will also see faster page loads and more orders processed per hour than Magento 1.
BigCommerce vs Magento – Which One is Best?
When selecting an eCommerce solution, it's important to consider the size of your company, how quickly it may scale, unique platform features, and your monthly budget. For example, if your company is just starting out and you need to get off the ground running, Magento may postpone the start date whereas BigCommerce can be selling products the same day you sign up.
However, since Magento is well-respected within the eCommerce community, you shouldn't toss it aside. While it will take more work to get started, in the long run, it can save you significant monthly maintenance costs compared to BigCommerce. Especially if you have an eCommerce business in a highly competitive niche, investing in the Magento platform could help you stand out in a sea of noticeable free templates offered by BigCommerce.
BigCommerce is best for small and medium-sized businesses. The monthly cost is affordable and the platform has enough features to stay out from the crowd and support your growing business.
If you need an eCommerce platform that can support enterprise features and complete customization, Magento's open-source software has limitless possibilities.
Más información: