Last Updated on May 2, 2022 by DMEditor
Choosing a Print on Demand (POD) company is a slow, painstaking process that serves to potentially leave you out of pocket. That's why today I'm going to be comparing Gooten vs Printful. Hopefully, you'll acquire some useful nuggets of information that'll prove invaluable when you finally sit down to choose your POD solution.
I'll talk you through which of these POD companies is better and how they can satisfy your business needs. If you'd rather skip the nuances and intricacies, you can find a Gooten vs Printful buying decision at the end of this article.
POD as a business model is frequently likened to dropshipping, however, the two aren't exactly the same. Nevertheless, both Gooten and, particularly, Printful are great options for anyone looking to get into dropshipping as warehousing and fulfillment are taken care of.
Most POD suppliers offer reasonable pricing, decent quality products, and solid customer service. But it's important that you don't find out the hard way that neither Gooten nor Printful are for you. So I strongly suggest you consider reading this article before trialing both companies.
Enjoy!
The Main Differences Between Gooten vs Printful
Gooten is a Print on Demand company, whereas Printful offers Print on Demand among other services.
Gooten offers integrations with three eCommerce platforms and one online marketplace, whereas Printful offers integrations with 17 eCommerce platforms and five online marketplaces.
Gooten creates products using a network of different manufacturers, whereas Printful uses printful factories and reputable manufactures like American Apparel.
Gooten doesn't offer discounts when ordering product samples, whereas Printful does.
Gooten will have a professional graphic designer quality check your initial orders for free, whereas Printful does not.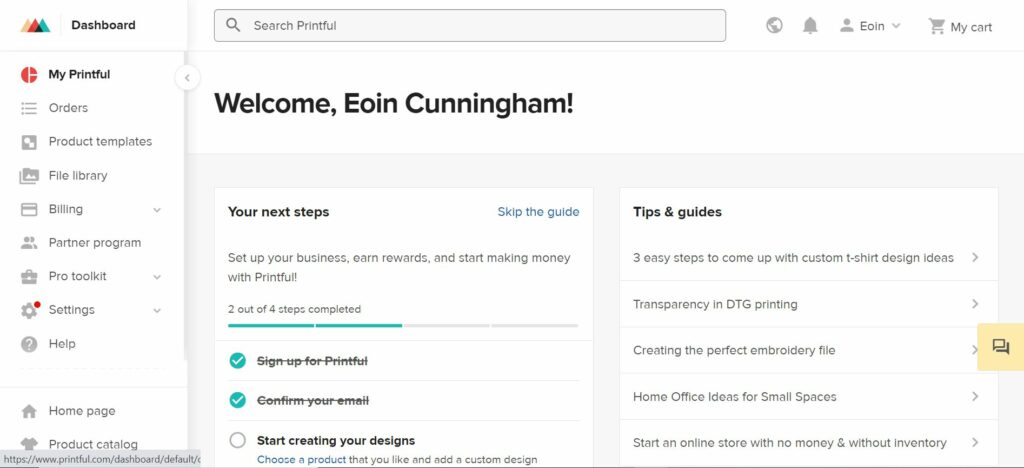 What is Gooten?
Gooten is a POD manufacturer and shipping company. Gooten's POD system offers, in their own words, a transformational approach to the global distribution of print-on-demand services. The company likens itself to a smart supply chain that enables license holders to run their businesses in a new and exciting manner using the POD business model.
Gooten is essentially a supplier of white label products that will store and ship products to your customers on a per order basis. This fact means that Gooten will hold on to your potential inventory within their warehouse, which is a huge advantage of POD services.
You don't pay for products until after the order has gone through and been sold nor do you have to take care of shipping. Shopify has a great article on the subject should you wish to learn more.
Read our full Gooten Review.
What is Printful?
A quick review of Printful should give you a good idea that it operates in a similar vein to Gooten. The POD service provider prints and ships your store's orders for you. Printful's white label products are all held within their warehouse so you won't have the hassle of housing your own merchandise. Printful will receive orders, print designs, ship, and more to ensure clients' success.
It's worth noting however that Printful is more than a POD supplier. Printful is extremely popular with drop shippers because it also handles fulfilment. On top of that Printful offers storage, a plethora of eCommerce integrations, and professional design services.
Branding is also massive with printful and there does seem to be a great deal of tech support available.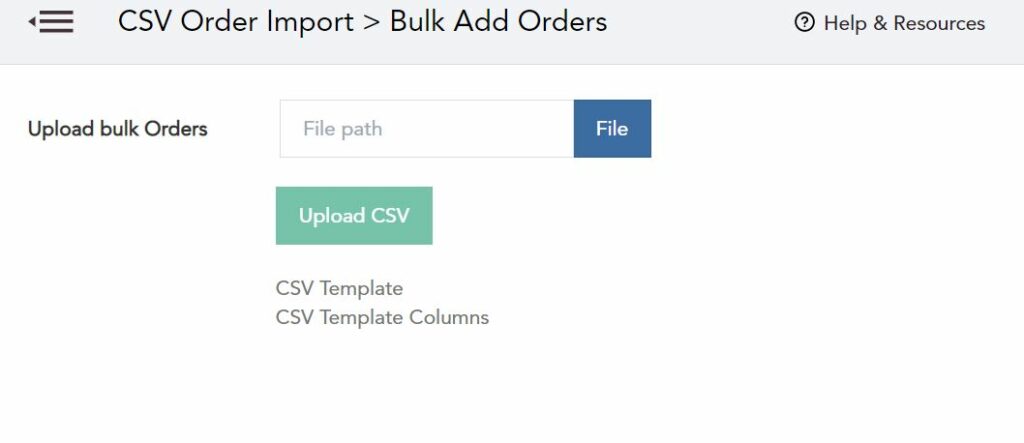 Gooten vs Printful – Pros and Cons
Let's start this section by looking at Gooten's Pros and Cons!
Pros
In my opinion, and the opinion of plenty others, Gooten's customer service is helpful and responsive
High-quality products with a wide range
Gooten free shipping, expedited delivery, and international shipping
Great for the US market
Streamlined ordering process
Cons
Some struggle to design products using Gooten's UI
Logos and pack-slips are sometimes accidentally excluded from product designs
Gooten's carriers may incur a service failure, for which the POD company accepts no liability
Gooten does not do refunds only exchanges and reprints
You need to read shipping conditions, understand the returns and exchange policies, and be prepared to deal with barriers when shipping internationally
Printful Pros and Cons
Pros
Professional services available and customer service are great
Assistance with marketing and branding products
Wide selection of high-quality products
Integrates with a wide range of online stores courtesy of API, eCommerce platform, and online marketplace connections
Easy to Use
Do provide refunds and credit
Cons
You need to read shipping conditions, understand the returns and exchange policies, and be prepared to deal with barriers when shipping internationally
Reported issues during the design phase
Problems when it comes to understanding how Printful processes VAT
Reported carrier service failures for which Gooten also accept no responsibility
Gooten vs Printful – Features
Now, let's take a look at both these platforms features.
Orders
Both Printful and Gooten enable you to view your orders via their respective dashboards. The designs are clean and the user interface is extremely easy to navigate. There are plenty of helpful articles and shortcuts to make life easier.
If when designing your products you make a mistake, Gooten will sometimes hold your orders until they receive manual approval from a member of Gooten's support team. I think this protocol may be somewhat annoying for some people, however, it only lasts for the first 3-5 orders. Overall, it's actually a nice gesture by Gooten to review your orders and make sure your designs will print correctly.
Both Printful and Gooten enable license holders to order sample products. Printful grants a 20% discount and depending on where you're living you will be able to receive your samples having enjoyed free shipping. To the extent of my knowledge, Gooten's ordered samples aren't buoyed by discounts so there's a disadvantage to choosing Gooten over Printful.
Products
Gooten offers a wide range of products so you definitely have room to scale by diversifying your store's offerings. Printful note this factor as being integral to choosing a great POD service provider. Printful does have a slightly wider selection of products to choose from with categories such as eConscious and a plethora of white label products available from manufacturers such as Gildan and Anvil. Both of which boast high-quality offerings.
It will take 3-4 days, typically, for Gooten to fulfill its production times. Of course, that varies by product, location, and so on. Check out this article by Gooten to learn more. According to Printful, 99.67% of its orders are shipped within 5 business days, with over 50% of that figure being delivered in less than three business days. Non-apparel products do tend to ship quicker.
Gooten offers product templates that enable those new to POD the advantage of being able to access accurate product details. These details make it much easier to ensure that your designs are printed correctly onto your products. Templates can be downloaded using PSD and CSV files using the product catalog. Printful also offers product templates with a similar story to Gooten.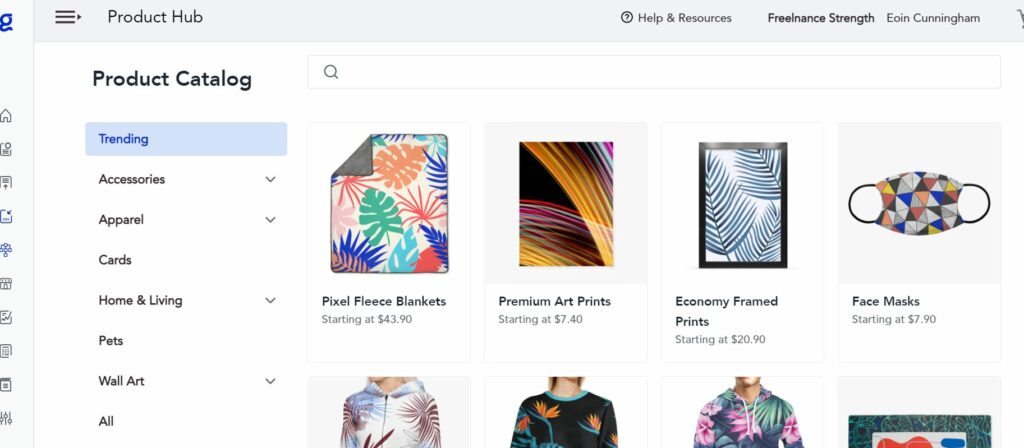 Pricing
Gooten's pricing works on a nice pay-by-order basis. For example, if someone buys a t-shirt from your Shopify store, you won't be charged until the sale has been completed. From what I can tell, there are no hidden fees or memberships costs upon signing up. If you're using Printful's basic plan you only pay once a sale has been completed, which is the same as Gooten.
When using Printful and Gooten there are so many caveats to consider such as VAT, customs, and little rules when shipping internationally. All of which, could culminate in you having to shell out cash so have your research done. Honestly, I don't like that aspect of POD although it is the nature of commerce and a minefield you just have to learn to navigate.
Here's how the pricing process works: Gooten and Prinftul charge you for POD fulfillment, shipping, and taxes. That means you can set your online store's retail prices. You'll know how much revenue you need to generate per SKU sold, so it's easy to figure out how much you need to sell to earn a profit.
Finally, I'd like to point out that there's so much more to pricing than directly linked to these print-on-demand companies. Other things to consider:
Professional Assitance – Hiring a Graphic Designer or Front End Developer
Shipping – If Shipping to the UK you could be hit with extra costs post Brexit
eCommerce Integrations – Online Marketplaces and eCommerce Platforms eat into your profit margin
Business Overheads – Google ad campaigns, time spent marketing, and website maintenance should be factored into your budget
Shipping and Returns Handling
Gooten provides a shipping calculator that makes figuring out shipping costs, shipping times, methods, and conditions much easier. Printful also supplies a shipping calculator to help you get a gauge on pricing and whatnot.
With Gooten, it's so important to make sure you read the terms of conditions and understand that they accept no responsibility for goods damaged or lost in transit. Gooten utilises a wide network of carriers and manufacturers, so they more or less place the responsibility on the carrier to protect your products. Here's a link to Printful's returns policy and another to Gooten's return policy.
Gooten's explicitly states that it does not refund returns, instead offering reshipping or reprints. I don't like this aspect of Gooten's customer service, and you'll see online there are plenty of complaints.
Meanwhile, Printful states that you must prove goods are damaged or placed within 4 weeks of knowing to receive a refund, which gives Printful's returns handling an edge for sure. Although that doesn't mean it's perfect.
For example, one Printful reviewer stated that the company refused to refund them as a FedEx courier marked their products as delivered when in fact that was not the case. Gooten reviews hum to a similar tune.
So when shipping internationally with Gooten or Printful be aware mistakes are possible. Also, remember that the UK is no longer a part of the European Union and therefore is subject to different shipping conditions.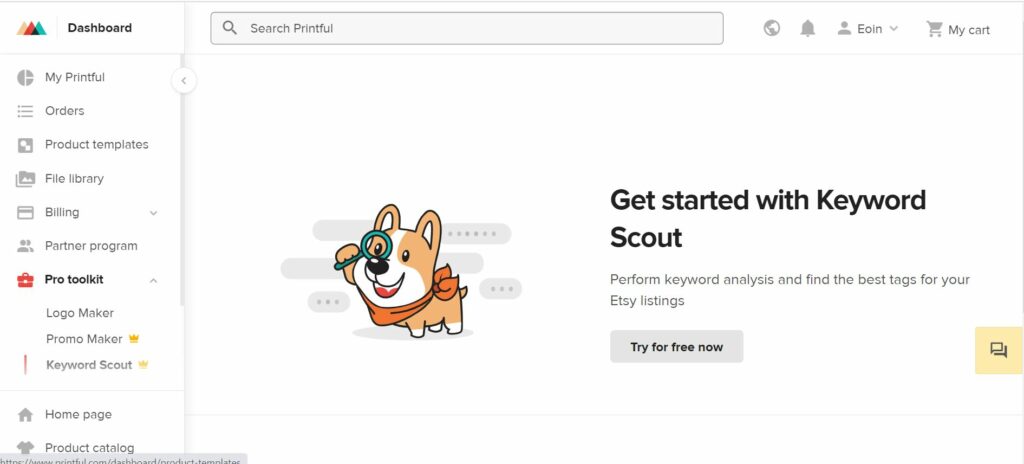 Integrations
Gooten's eCommerce partners include the likes of Shopify, BigCommerce, and WooCommerce. Gooten can be directly integrated with Etsy, an online marketplace of artisanal offerings. That's it, so Gooten's API will therefore be the only way to connect to alternative eCommerce channels.
In contrast, Printful integrates and plugs into a greater sum of platforms. There's a Printful Facebook integration that could do wonders for anyone looking to sell through Facebook advertising. On top of that, there's a Printful Amazon integration so it really does beat Gooten all ends up in terms of integrations. The Printful API is also available.
Setting Up
Getting started with both platforms is incredibly straightforward. You simply visit their respective websites and complete the signup process. After that, it's all about learning whether or not they suit your business.
Designs
Creating designs with both Printful and Gooten is relatively straightforward. Yes – there's a learning curve but it's small and both POD companies provide fantastic support via their knowledge base. Just be cognizant that if design dimensions are incorrect, your product quality will suffer. Here's a link to Printful's guide to creating a design file and another to Gooten's design size guide.
Support
Gooten and Printful support are, in my experience, responsive and helpful. The company actually review your first 3-5 orders upon signing up to ensure they print properly and are of high quality. Similarly, Printful's support is easy to contact (via this page), and do tend to be quite helpful. Both Gooten and Printful provide access to in-depth knowledge bases and help centres.
You can check out Gooten and Printful customer reviews on sites such as trust radius, the Shopify app store, and g2. If you require a more personalised experience or have a high order volume you can contact the sales department of each company.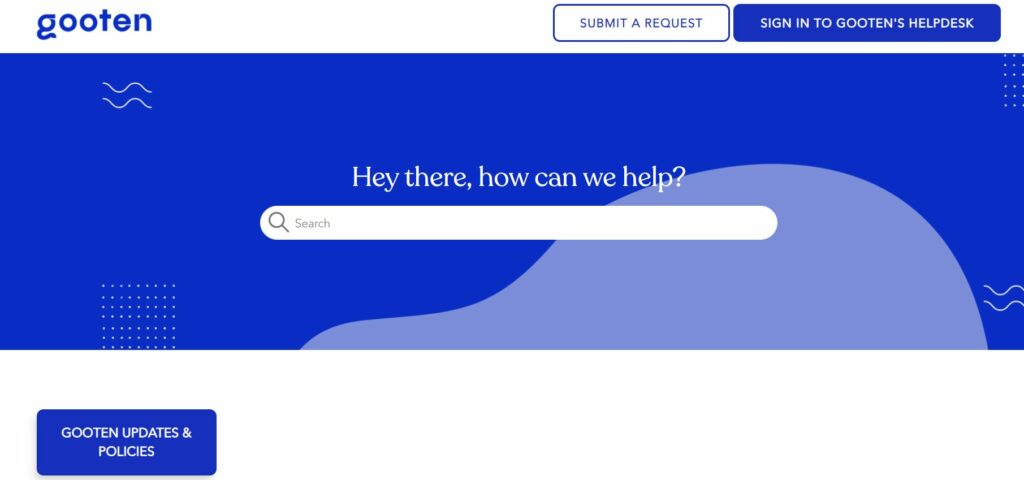 Frequently Asked Questions About Gooten vs Printful
Now, let's answer some questions buyers frequently ask pertaining to Gooten and Printful.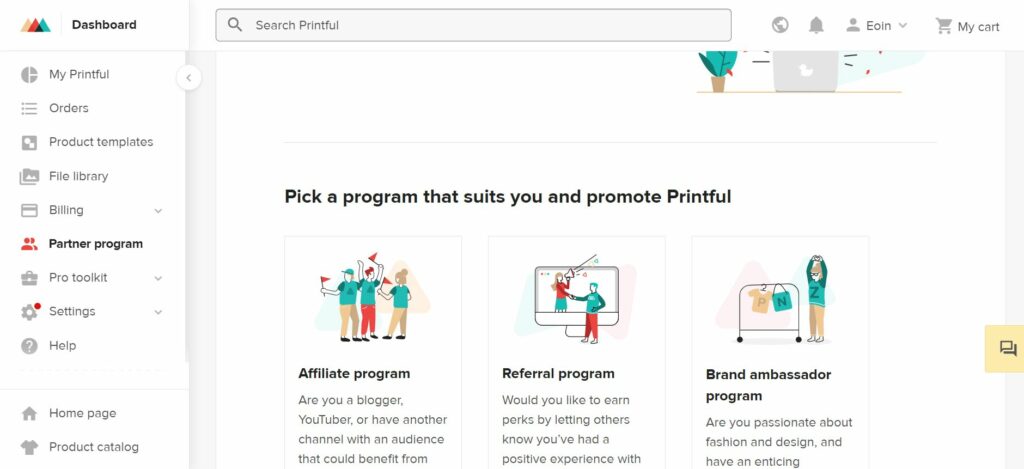 Question: Why is Printful So Expensive?
Answer: Printful is so expensive due to the number of services on offer and logistical variables they control in your stead. Printful's costs will eat heavily into your profit margins by the time printing, shipping, and other processes have been paid for. To be fair Printful's competitors are also expensive, but the fact remains you'll be charged well for the commercial entity's services.
Question: How Much Does Printful Charge Per Month?
Answer: Printful doesn't actually operate on a subscription basis which is unsurprising considering the nature of POD. The main draw of the business model is that you only begin printing and manufacturing your printful products once the customer has paid for them. This means Printful's pricing is largely dictated by the number of orders received, the products being bought, and so on.
Question: Is Printful Good Quality?
Answer: Yes, Printful's offerings do tend to be of good quality. There are countless reviews online that will attest to that. Printful's products are expensive though, by the time you're charged for its manufacturing and fulfilment costs you'll see your profit margin having narrow considerably. But that is just the reality of POD – Gooten and Printful want their cut!
Gooten vs Printful – Buying Decision
When it comes to choosing a POD company, it's imperative that you understand what you're getting yourself into. Gooten doesn't issue refunds, and Printful does. Likewise, Printful's shipping tends to take a tad bit longer than that of Gootens but in truth prices and times are mostly similar.
With both companies, there's a learning curve and in my opinion, neither are overly reliable when it comes to shipping products internationally. However, they offer competitive prices with Printful edging its adversary ever so slightly to take the win in that regard.
A drastic difference worth noting pertains to how both POD companies manufacture goods. Printful uses reliable brands to make their goods, whereas Gooten outsources its products to a long line of manufacturers scattered globally. Meaning Gooten's product quality isn't as consistent as Printful's due to so much diversity in manufacturers and how and when goods will be ready and shipped.
For that reason, I'd choose Printful.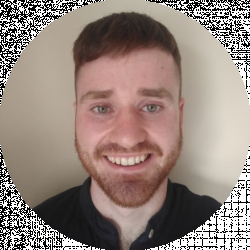 Latest posts by Eoin Cunningham
(see all)
Get 40% OFF for 3 Months