Last Updated on January 16, 2023 by DMEditor
Customer Relationship Management (CRM) is a crucial aspect in running a successful business. A healthy customer relationship leads to customer loyalty and retention, which translates to revenue. This is the reason why visionary businesses are investing in CRM tools.
There are many CRM software available today and Contactually is one of them. Its main focus is to turn business relationships into results. There are however many other alternatives that go beyond.
This article explores the best alternatives to Contactually. But before looking at them, here is a brief recap of Contactually.

Why Go with Hubspot?
Hubspot can replace EVERYTHING. If you are tired of multiple dashboards for your marketing automation, Hubspot solves this problem brialliantly. Start with the FREE CRM, then scale additional features without learning a new platform.
Try Hubspot FREE
We earn a commission if you click this link and make a purchase at no additional cost to you.
If you are starting to recognize the value of CRM, HubSpot is a good choice for you. It is awesome in organizing, tracking and nurturing leads and clients.
HubSpot is a lightweight yet powerful CRM. It does not have complexities that are common with many CRMs. Setting up is relatively easy. In fact, your team can get started pretty fast with minimal changes in existing workflow.
It is worth noting that HubSpot is a certified Premier Google Partner. Its flexibility makes it suit businesses from different industries.
Here's why HubSpot is awesome:
Follow Up Has Never Been Easier
Picture this, HubSpot can track deals by name, owner, amounts and progress. For example, you do not have to flip papers to figure out progress with a certain potential customer. Such information is just a click away.
Here is a video on how to nurture leads with HubSpot.
Easy to Blend
Whether on social media, email or phone call, HubSpot captures every interaction with a client in real time. You only need to integrate your systems and you are good to go.
Also, you do not have to modify your existing software systems. HubSpot blends in with many popular systems including Google Chrome, Dropbox, BigCommerce and Pipedrive CRM among others.
Up-to-Date View of Business Progress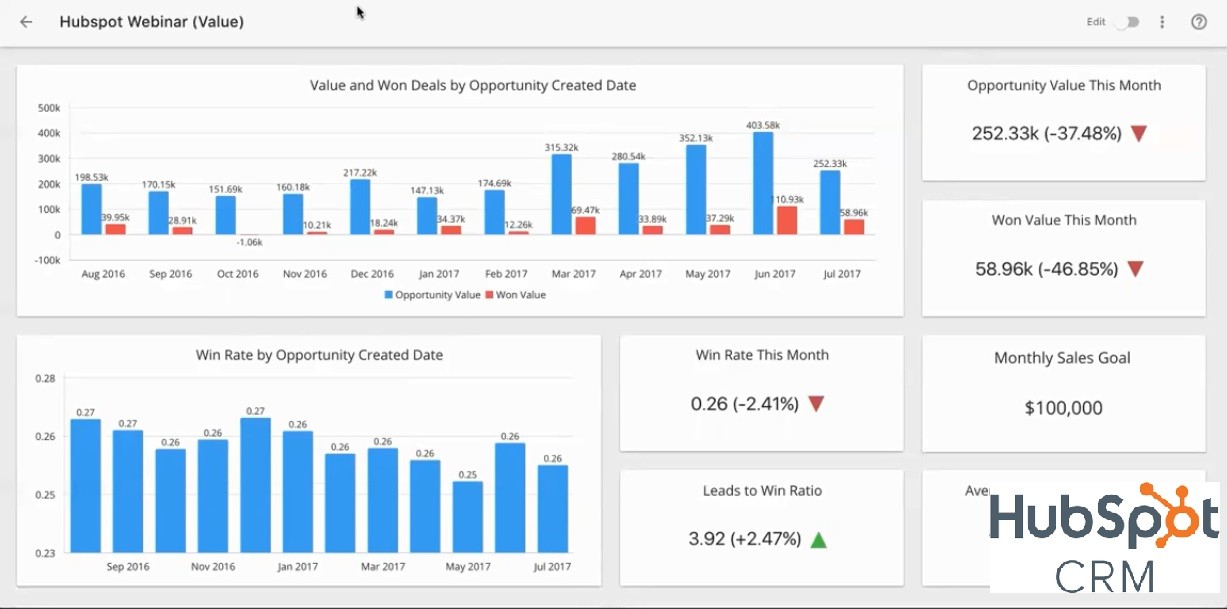 HubSpot CRM can organize and analyse finer details of communication with customers. This helps to create a visual dashboard that gives you an up-to-date view of business deals, appointments, disbursed contracts and so on.
All for Free
In addition, HubSpot is absolutely free. This gives potential clients an opportunity to try it without spending a coin. Feel free to follow this link to check it out.

Why Go with Hubspot?
Hubspot can replace EVERYTHING. If you are tired of multiple dashboards for your marketing automation, Hubspot solves this problem brialliantly. Start with the FREE CRM, then scale additional features without learning a new platform.
Try Hubspot FREE
We earn a commission if you click this link and make a purchase at no additional cost to you.
Basically, Pipedrive is set up to provide you with tools for building and organizing sales leads, tracking the subsequent processes, plus following up on the most critical deals.
Although there are some noticeable variances, Pipedrive's pipeline management is not that different compared to Hubspot's.
The most obvious element, overall, is the shared layout methodology. It turns out that Pipedrive's main window is also centered on the pipeline management functions, with an organized visual structure for coordinating pretty much everything.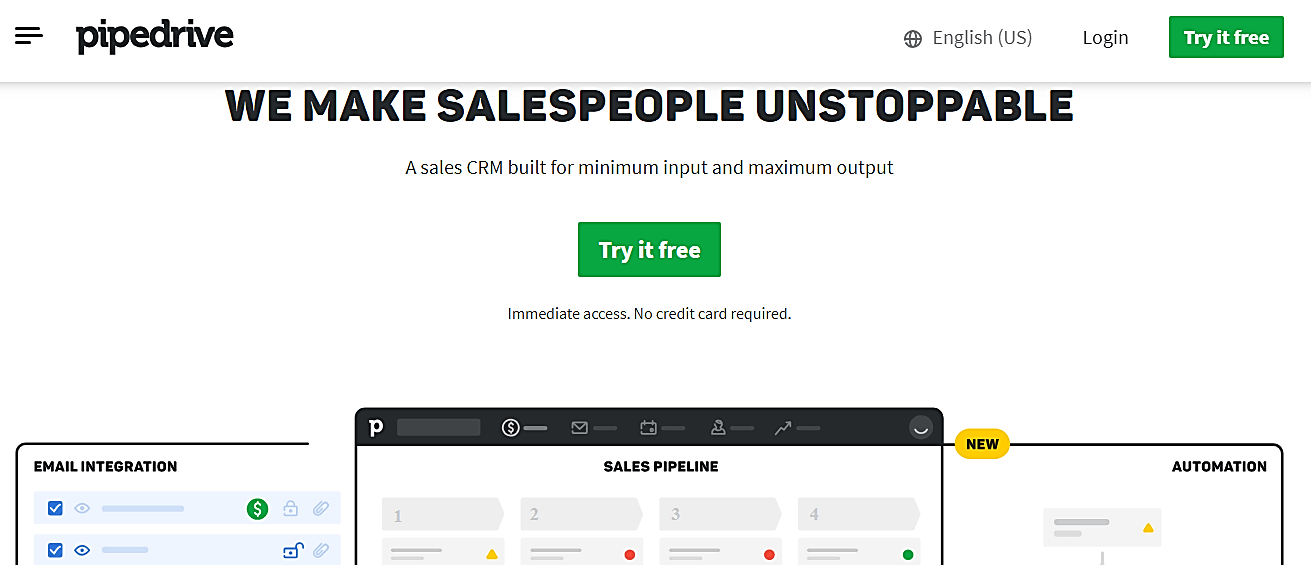 The secret behind its popularity is pretty straightforward. Pipedrive's approach essentially seeks to improve the management of the sales pipeline in a friendly but coordinated manner.
Pipedrive doesn't leave anything to chance when it comes to user-friendliness. As we've established from its history, the founders were aiming for an overly simplistic tool. And that's verifiable as soon as you land on its dashboard.
Check Out Pipedrive CRM Pricing and Deals
3. Salesforce CRM
Now, imagine a CRM that can analyse Customer Relationship Management data and point out why you lost one deal and won the other? This is what Salesforce CRM brings to your business. Its main focus is on sales, marketing and support processes.
Salesforce CRM provides Lead Management, Marketing automation, Sales data and Partner management Apps that help to follow top leads until conversion.
With its well thought design, Salesforce enhances productivity of your team regardless of where they are. For example, you do not need to keep making calls or popping in your sales office to check progress. Salesforce provides you real-time data of your team`s progress at a glance.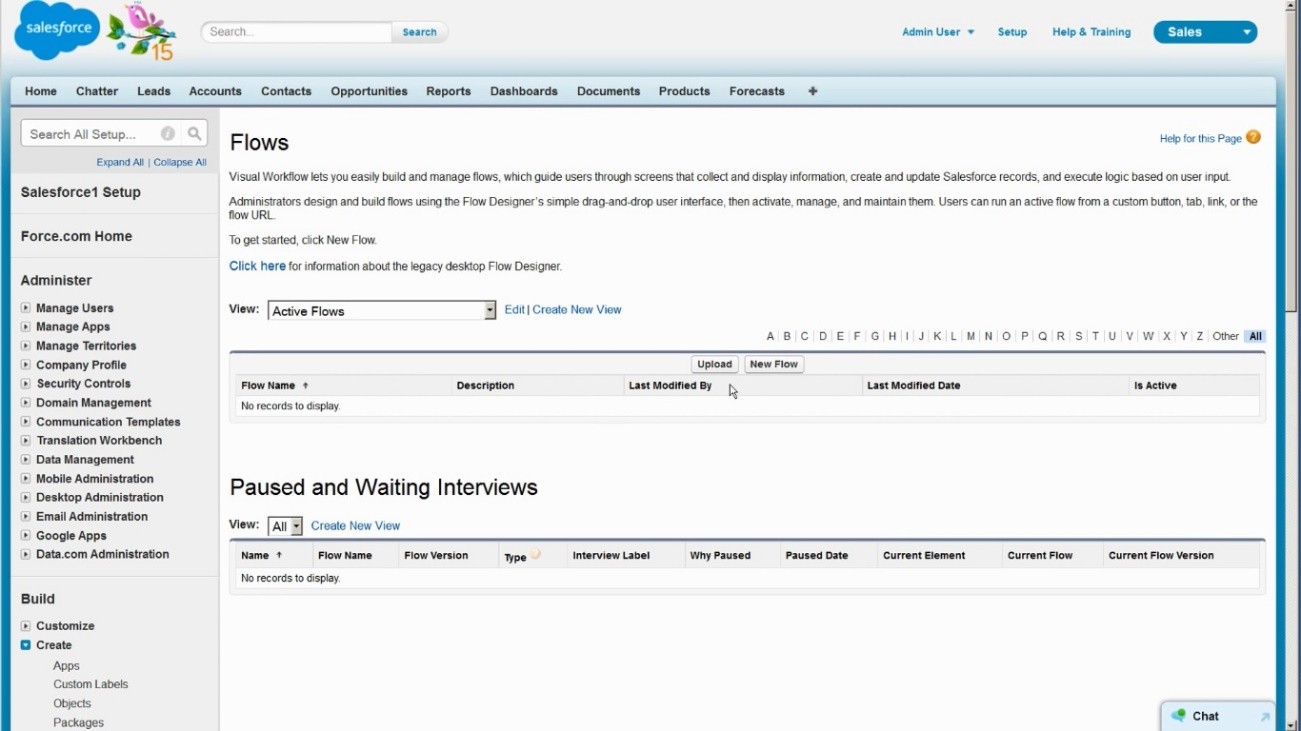 Here are some of its competitive advantages.
Ease of Use
One of the most attractive factors of a software is ease of use. This is especially important for CRM software because users may not have high tech background. Salesforce provides everything in an easy to understand interface for convenience.
Close Deals Faster
In order to grow your business, you need to be able to offer and close deals within the shortest time possible. Salesforce is all about growing your sales through its Opportunity Management Software. This product provides valuable information to help you close business deals through its automations facilities.
Personalized Customer Experience
With Salesforce, your sales, marketing and customer service team has the opportunity to understand the needs of every customer on an individual level. This personalized experience for each customer can increase sales and greatly improve customer loyalty and retention.
Brilliant Functionality
Salesforce has an excellent integration system. It provides data collaboration between different departments, centralised customer data and reports. These are resources that improve productivity of your team.
Salesforce also provides reliable data protection to ensure sensitive information is not lost or compromised. It ensures linked contacts are well synched to avoid inconveniences.
3. SugarCRM
SugarCRM enables businesses to create excellent customer service by placing the customer at the forefront. One of the greatest advantages of SugarCRM is customizability.
SugarCRM provides an open-source platform; a feature that allow users to personalize customer relationships and increase brand awareness.
If you are looking for a CRM to provide accurate salesforce account management, then SugarCRM is your product.
Considered one of the leading CRMs in the market, SugarCRM has so far been downloaded and tested 7 million times. Perhaps this is reason why it won the award for best CRM tools for startups.
Here are a few benefits that make SugarCRM stand out.
Developer and End-User Friendly
Whether you are a developer or an-end user, SugarCRM comes with resources such as learning guides and technical documentation. These resources help users to customize the software to a company`s specific needs. You do not need to hire a tech expert to set up, SugarCRM is known for easy implementation.
Get Extra Information in One Click
SugarCRM offers Hint; an add-on service that allows you to access client social information simply by entering their name and email. This is an asset that adds value in customer service and management.
Flexibility
Another notable benefit is that, SugarCRM gives users the discretion to choose a deployment method. It is not rigid. You can choose to download or install the software on any of your devices or use it while in cloud.
Multiple Communication Channels
Another awesome feature that SugarCRM developers considered is the need for businesses to be able to reach its customers in a number of ways. From emails to social-media, phone calls and face-to-face meetings just to mention a few.
All these are empowered to make your communication easier. This feature boosts professionalism and helps to track and capture crucial opportunities.
But What are Users Saying About SugarCRM?
According to Finances Online, Customer Satisfaction Algorithms, SugarCRM has a user satisfaction of 100%. Impressive right? More feedback here.
4. Zoho CRM
Every top Customer Relationship Management software has a unique feature that makes it stand out. Zoho CRM`s Lead and Contact management, Pipeline management and Purchase Control tools are what makes it pop. The main goal of these features is to attract, retain and satisfy customers to fuel business growth.
In addition to its revamped and easy-to-use interface, Zoho CRM has a customizability that enables users to create a dashboard that suits their specific needs.
And you do not have to worry about what happens to other applications you may be using. Zoho CRM can be integrated with other popular software like Zoho Productivity, MailChimp, Microsoft Outlook, and Google Apps among others.
How does Zoho CRM grow your business?
Visitor Conversion
Does this sound perfect for you business? Here is how it works.
One of the things that Zoho CRM does is to automate daily sales activities and convert web visitors into leads.
The leads are then imported into a system that matches them with the correct sales team. This works wonders in turning visitors into buyers.
In-Depth CRM Analytics
Intelligent data is great for smart business decisions. Zoho CRM provides activity stats, lead analytics and email analytics. This actionable information improves the way you monitor aspects of sales cycle anytime, anywhere. It therefore helps you make informed decisions for your business.
Manage Multiple Channels in One Platform
For example, if your business has multiple social media accounts, managing all of them can be time consuming. Zoho CRM tries to solve this challenge. Profiles from all your accounts are seamlessly integrated and synchronized under one brand. This saves you time and increases productivity which is simply great for any business.
Chart to Scale Your Business
How about waving goodbye to the hassle of analysing huge volumes of data? Zoho CRM provides a range of chart styles to choose from. The charts allow you to create a simplified visual representation of CRM data.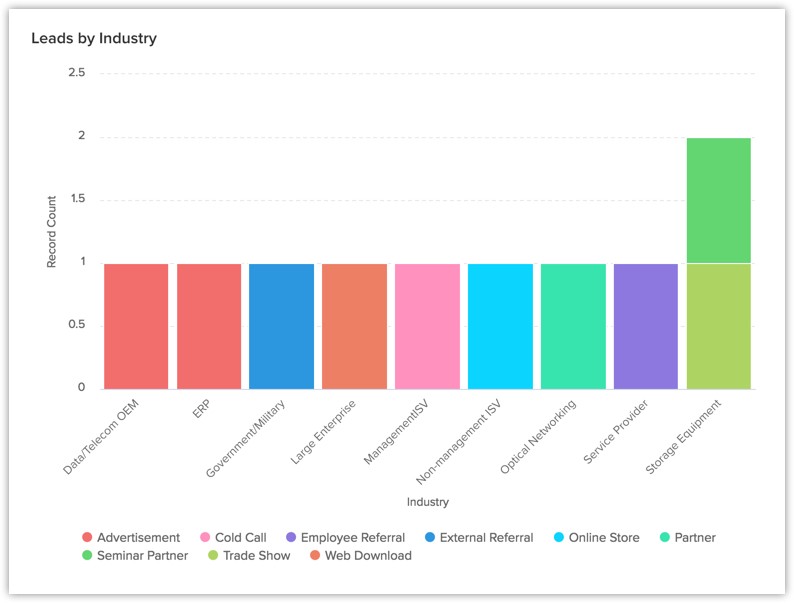 Here is a video of 7 businesses that transformed with Zoho CRM.
5. Bpm`online CRM
Bpm`online is a very competitive alternative to Contactually. It is considered one of the leading companies in business process automation and CRM. Bpm`online has continually improved its product line with a focus on accelerating 4 key aspects of business process cycle. They include implementation, adoption, alignment and change.
The software is equipped with out-of-the-box processes that accelerates results by guiding users through effective actions. Its engaging interface is a feature that attracts users because it keeps them focused on relevant information.
You can read more about their latest product upgrade here.
Here are more reasons why you should consider Bpm`online.
360 Degrees View of Customer Journey
Keeping up with all aspects of marketing, sales and customer service operations can be quite hectic. Bpm`online provides a centralised database that contains information about these aspects.
This database or dashboard is accessible by not only you, but your sales, marketing and customer service teams. It keeps every team member on the same page at all times.
Change has Never Been Easier
You do not need to be a tech-savvy to change processes in Bpm`online. Its environment makes it possible and easy to test, modify or change processes with relative ease. This can be done without interrupting workflow.
Improved Productivity
While attending to paperwork is important for your business, it is time consuming and can slow down customer service. This has a direct impact on employee productivity.
Bpm`Online provides data management tools, document processing options and in-built calendars. These options can eliminate tedious paperwork responsibilities; creating time to focus on other productive duties.
User testimonies are awesome when considering different alternatives. Here is a video of a client that used Bpm`online to accelerate sales and customer service.
Connect the Dots in Customer Cycle
Bpm`online provides a unique service that helps you tap into Customer Success Manager (CSM). This well-integrated CRM suite has marketing, sales and customer service application.
The application allows you to connect the dots in customer journey. From generated leads, placed orders all the way to account management.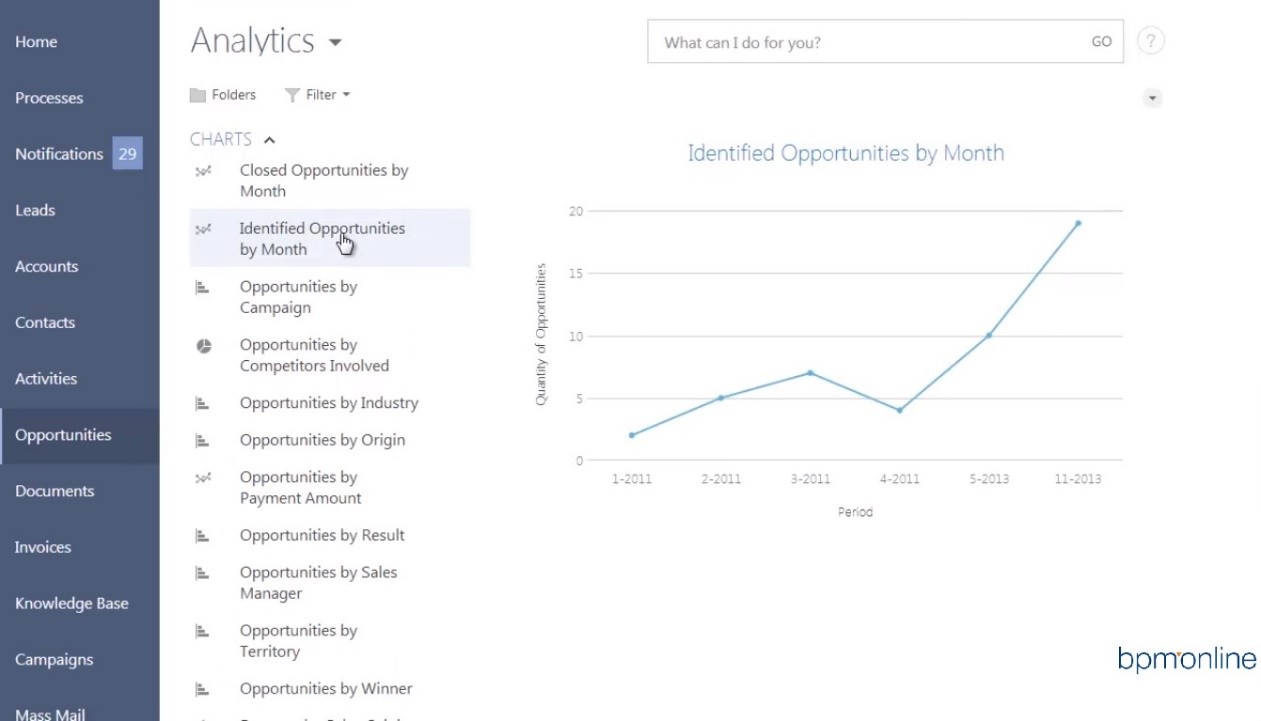 What is Contactually?
It is a contact management and customer service tool whose main objective is to turn business relationships into results. Contactually is ideal for small and medium sized firms that would like to manage their networks.
For example, real estate companies that want to maximize on their contacts. Or freelancers who want to manage communication with their multiples clients.
Every growing business has routine communication tasks that become cumbersome with time. Contactually helps to simplify these tasks by providing a centralised database, with well sorted, segmented and organized contacts ready for use.
For example, you may want to send personalized emails to potential customers. With Contactually, you do not need to send each on its own to personalize it. Contactually`s scale mail allows you to send multiple one-one-one emails in bulk.
Here is a short video on how it works.
Like any other product, Contactually is not without limitations.
While Contact and Communication Management are core features in any CRM, Contactually has been slow to innovate and add new features. This has caused disappointment to users, which is something every business should try to avoid.
Contactually lacks key features like lead management, opportunity management, marketing automation and CRM analytics among others. These are some of the features that help to make smarter business decisions.
Perhaps you have experienced Contactually limitations and are considering switching to another CRM. Maybe you are shopping for the right Customer Relationship Management software for your business.
Whatever it is, here are top 5 competitive alternatives to Contactually to consider right now.
Conclusion: Best Contactually Competitors
Customer Relationship Management companies seek to improve the quality of customer service; the backbone of good business. However, many have added progressive features that Contactually does not have. The 5 alternatives discussed here are the most competitive and offer a variety of benefits. Each has numerous competitive features.
You may be a start-up or middle level company looking for the right tool to manage customer relationships. You may also have a CRM that just isn't working for you. Whichever the case, there is a perfect CRM for you.
The clever thing to begin with, is to create a list of objectives and the most critical CRM features for your business. Take time to consider different alternatives and pick your fit. It is also important to consider flexibility, in case you need to make changes in future.

Why Go with Hubspot?
Hubspot can replace EVERYTHING. If you are tired of multiple dashboards for your marketing automation, Hubspot solves this problem brialliantly. Start with the FREE CRM, then scale additional features without learning a new platform.
Try Hubspot FREE
We earn a commission if you click this link and make a purchase at no additional cost to you.
Here are some related articles you may be interested in: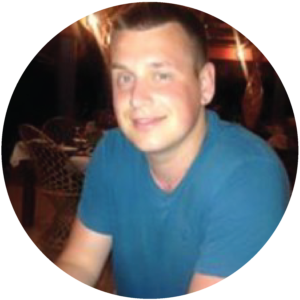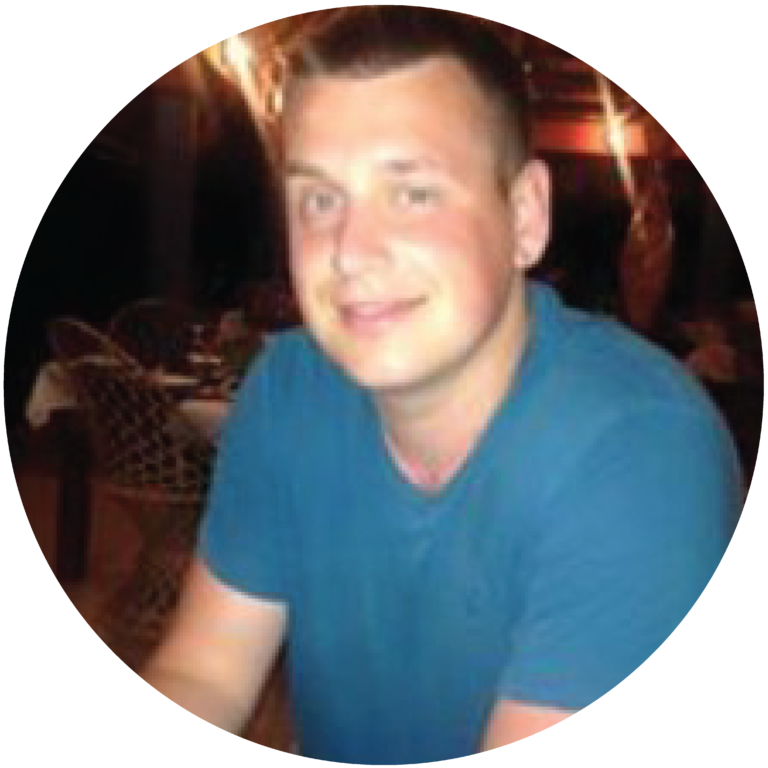 Latest posts by Ewen Finser
(see all)