Last Updated on July 19, 2023 by Ewen Finser
The changes in shopping patterns and the continued rise in internet penetration have led to a significant shift in the retail industry. Most retailers are now moving towards a more personalized e-commerce experience, and it is no secret that data plays an important role.
A 2020 study indicates that the dropshipping market value is forecast to grow to $476.1 billion in 2026. From this statistic alone, it's clear that the desire to enter the market is high. However, much of the interest comes from individuals unaware of what running a successful dropshipping business entails.
The success of your dropshipping business hinges on the niche you choose or the items you intend to dropship. As such, the best items to dropship should be high in demand but low in competition.
But how do you end up with a niche that is both in demand and low in competition? In this article, we look at some of the best items to dropship and how to find them.
Summary of Best Items to Dropship
Bras and Lingerie

Office Chairs

Digital Artworks (NFTs)

Drills

Pens and Pencils

IPL Hair Removal

Phone Cases

Exercise Mats

Baby Swaddles

Bridal Jewelry Sets
Niche or Trends: Which One Should You Choose?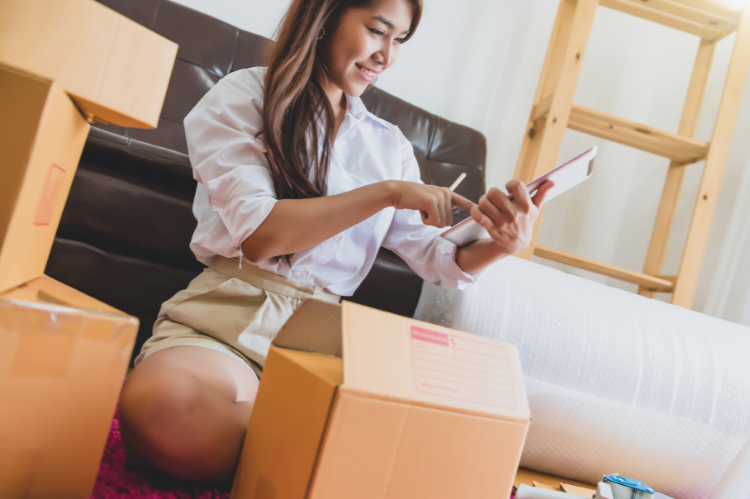 Choosing between niche and trends when starting an internet business is one of the first things entrepreneurs consider. While both offer opportunities for success, they differ in their approach to business.
Niche Business Model
A niche business model involves choosing a specific market. It's a broader approach to business, which means you can potentially offer more items for sale by focusing on a single industry.
For instance, your niche business could include items specific to the construction industry. With this approach, you can become an authority in one field and establish your expertise.
Trends
A trend business model involves riding on the wave of a prevailing trend. It's more specific than the niche business model and allows you to offer items that are in high demand or part of fads.
For instance, you could focus on offering items for the homecoming dance. You can sell costumes, makeup, tiaras, or anything in demand during this time. While the trend is time-bound, it offers you short-term opportunities to enjoy business successes.
The best approach to the trend vs. niche dilemma is to adopt both strategies. Begin with a niche business model, but pay attention to emerging trends. Once you identify one, enter it with your twist and claim it as your own. For example, riding on the fidget spinner trend isn't an option if you're in the fashion industry. However, you could create a unique clothing style based on this trend and become the authority.
How to Find the Best Products for Dropshipping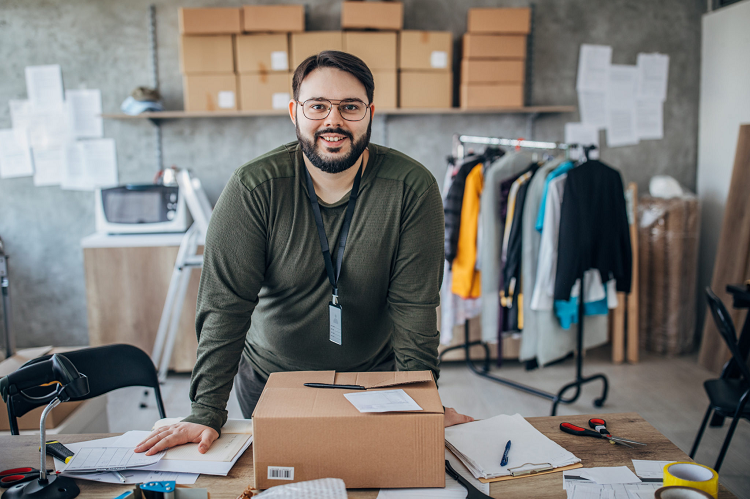 Choosing the best products to dropship can be an overwhelming task. It's especially true if you're new to the e-commerce world and don't know which items are trending or in demand. To make things easier for yourself, consider using the following tips:
1. Amazon Bestseller Rankings
The Amazon bestseller rankings help you understand what items are selling best, which are usually the best items to dropship. It's a good starting point if you're new to the industry and do not have a specific niche in mind. Here, you can get an idea of what customers buy more often than they don't.
You should note that the bestseller rankings only provide information on items available for sale on Amazon. However, you can expand your search to products on other marketplaces. Remember to consider fees, shipping options, and additional costs before selecting items for dropshipping.
2. Social Shopping Sites
Social shopping sites such as Pinterest allow you to explore trends and emerging niches. They center around a community of individuals who share their preferences, opinions, and purchases. Such sites include:
These sites are a good starting point if you're looking for trending items to dropship. However, remember that social shopping trends change as often as fashion trends. If you want long-term success in this industry, consider using search engine rankings and these sites.
3. Search Engines
When developing a niche business model focusing on a single industry, use search engine rankings to your advantage. Google Trends, for instance, gives you an idea of what's popular during a specific period. You can use these results to find trending items in high demand.
4. Research on Competitors
The idea of researching competitors might seem counter-productive. However, it's an excellent way to learn about what products are trending or in high demand. The concept isn't to copy or steal your competitors' ideas and products. It's about learning from them and creating a unique twist with your brand.
5. Forums and Online Communities
Members of online communities and forums provide you with insights on trending items. They post ideas, discuss trends, and share opinions based on their experiences. Facebook groups, Reddit, and Quora are excellent resources for this type of information.
6. Suppliers
No matter the industry you're targeting, suppliers always have a pulse on trends and demands. These experts can recommend items that sell well in your niche or geographic area. They know what customers prefer because they interact with them daily.
Trending Dropshipping Niches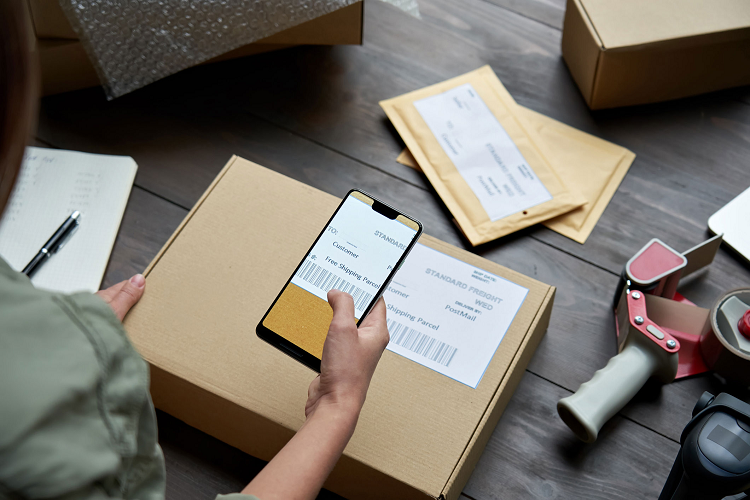 Dropshipping is easier when you focus on a single niche. You can then create a unique selling proposition that allows you to stand out from the competition.
Here are some niches in high demand:
Clothing

Jewelry

Fitness

Phone accessories

Home decor and improvements

Beauty products

Baby products

Car accessories
The above niches are just a starting point. You should immerse yourself in your niche and determine what products sell best during a specific period.
Best Items to Dropship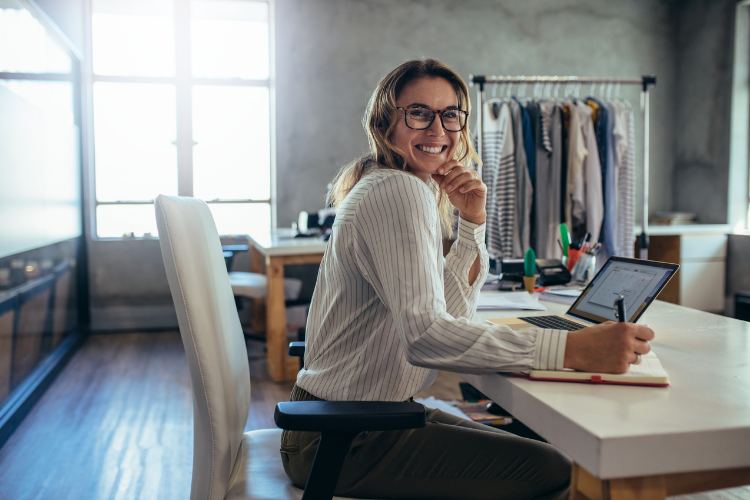 The following products are a good starting point when looking for trending items to dropship:
1. Bras and Lingerie
Dropshipping bras and lingerie is one of the most popular niches in the industry. Statistics suggest that women hop between different brands or styles when looking for new undergarments. For instance, the projected market value for the lingerie industry is forecast to grow to $84.16 billion by 2028. A simple search on Google Trends as of January 2022 suggests an upward trajectory for the demand for bras.
You can take the bra and lingerie dropshipping niche a step further by partnering with different brands. For instance, you can find suppliers that offer maternity bras and nursing bras services. In the future, you can even partner with companies that sell shapewear, activewear, tights, and more. All of this market opportunity makes bras and lingerie one of the best items to dropship right now.
2. Office Chairs
If there's anything the global Covid-19 pandemic taught us, it's that working from home is the future. If you're looking for trending items to dropship, office chairs are a great niche to explore. When considering office chairs to dropship, consider the ergonomics and functionality of your product. Notably, office chairs are all-year-round products. As such, you won't have to worry about seasonality or trends.
3. Digital Artworks (NFTs)
With the rise in demand for NFTs or non-fungible tokens, digital artwork is trending. According to Shopify, the global order growth year over year stands at 260%. A study by Statista suggests that the market could reach $9.32 billion by the end of 2024.
This demand for digital artworks is driven by the value and scarcity of items driven by blockchain technology. Venturing into this sector, however, requires extensive knowledge of blockchain technology, the ecosystem, and how NFTs work.
4. Drills
Home improvement is a billion-dollar industry worth over $798.10 billion in 2021. Drills, in particular, have shown consistent demand over the past few years. With a global order growth of 371% year-on-year, drills are worth considering if you're looking for trending items to dropship.
They offer a large room for expansion. While you can sell them as single products, their parts are also in high demand. For instance, you can sell drill bits and replacement parts such as the battery and charger.
5. Pens and Pencils
Office supplies such as pens and pencils have recently come under the spotlight. The changes in technology and demand for low-cost products suggest that pens and pencils will be trending for the foreseeable future.
Modern-day students are up for innovative and trendy options. Stylus pens, colored pencils, and highlighters are great items to sell. The global writing industry is worth over $18.5 billion and is forecast to grow to $24 billion by 2025.
Before venturing into this space, however, you should do your homework. Is there a specific product that's trending? Are people buying branded products, or are they looking for novelty pens?
6. IPL Hair Removal
Hair removal is big business, and people will do anything to get rid of unwanted hair. A perfect alternative to shaving or waxing, IPL hair removal is all the rage right now.
It's also an industry that's growing considerably. While many people are still wary of laser treatments, all-in-one units such as those offered by Wavelengths, promise convenience and ease of use.
7. Phone Cases
Phone cases are a must-have accessory for any smartphone. People are always looking for different cases that protect their phones from all angles and sides. Finding the best suppliers to source your phone cases is crucial in this sector. Check consumer reviews and feedback before buying in bulk. It will help you identify quality products while steering clear of counterfeit items.
Although phone cases have been a trend for a while, they're still trending today. Another plus point is that new cases are always coming out to keep up with the latest phone models, making this an evergreen market.
8. Exercise Mats
With more people spending time at home, it's only natural that the gym is trending. The fitness sector is growing and provides an excellent opportunity for dropshippers.
Exercise mats are great products to dropship in this space, especially for those new to e-commerce and looking for items that sell well and require little investment. While you can't sell name-brand items, the vast market will always present new selling opportunities.
9. Baby Swaddles
New parents are always looking for the best-rated products for their babies. Swaddles are one of those products that have gained popularity over the past years, but you might still be wondering why they're so popular.
While swaddling is an ancient technique designed to comfort babies, it's now being backed by science. It helps calm kids down, reducing their cortisol levels (the stress hormone). As part of the 67.35 billion-dollar baby care industry, swaddles are worth considering if you're looking for trending items to dropship.
10. Bridal Jewelry Sets
Bridal jewelry sets are trending big time on the world wide web, with drop shippers looking to capitalize on this high-demand trend. But why are bridal jewelry sets so popular? Bridal jewelry sets provide an extra dose of sentimentality like many other items that go into heirlooms and perfect wedding memories. Couples love the idea of buying matching sets and wearing them for decades to come.
Another trend-worthy item, jewelry sets, makes for great gifts and presents. If you're looking to buy wholesale and dropship products, this is a market that will provide endless opportunities for sales because everyone loves bridal jewelry.
How to Determine the Best Product Price for A Profit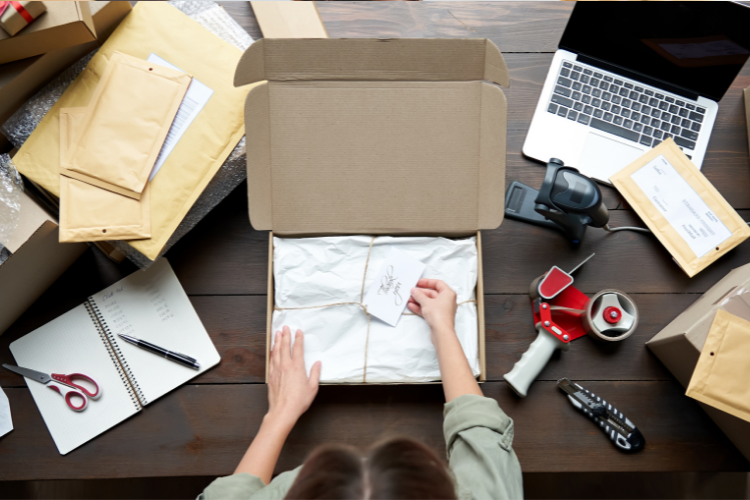 The end game of any business is to make money, ideally more than you spent to buy your product or service. How much you spend depends on the product price and how much profit you want. Every business has different requirements, but there are some general guidelines to follow when determining the best price for a profit.
The first step is to pick a unit of measure that's relevant to your product. Not all products are sold by the pound or the kilogram, so make sure you choose what best suits your business needs – or even better, ask your suppliers for their preferences.
Next, it's time to calculate the cost of goods. Calculate your cost of goods by deciding on a basic unit price and multiplying it by the number of units. Do some research to make sure you get this correct, as miscalculations can do more harm than good to your profit margins.
Once you have your cost of goods, it's time to add a markup. If you want to price higher than the competition, that's your choice. It's best to at least know their prices before dropping them or run the risk of pricing yourself out of business.
The best way to determine your markup is to pick a percentage. It's best to go with between 10-20% for cost-efficient products, but if you want more profit, you can sell at a higher margin – make sure, no one else does the same, or you might be stuck with inventory nobody wants.
FAQs
Question: What are the Most Profitable Products to Dropship?
Answer: The best products to dropship are high-demand, trending products that aren't too price-sensitive. Jewelry makes for great dropshipping products because it's an accessory people buy on impulse without much thought. Other great drop ship products include home decor, art, wedding merchandise, and baby essentials.
Question: Why is Dropshipping so Hard?
Answer: Dropshipping is as hard as you make it. It's important to remember that dropshipping takes a lot of work and commitment. Choosing suitable suppliers, managing your inventory, and finding the best marketing channels to promote your products are just a few of the challenges you might face.
Question: What are the Best Dropshipping Products for 2022?
Answer: Face masks, clothing accessories, kitchen products, wellness products, and phone cases are all trending products worth considering in 2020. It's best to focus on functional and trending items so that you can maximize your chances of success.
Best Items to Dropship – Conclusion
It's important to remember that dropshipping is a business. It requires a lot of patience and commitment and finding the best products you can is just one aspect of running a business.
The best items to dropship should be high in demand, trendy, and low in price. Jewelry makes for an excellent dropshipping product because it's a trending item, easy to buy on impulse without much thought, and affordable enough that your customers will be willing to purchase them even at higher prices.