Last Updated on January 11, 2023 by DMEditor
Here's what you need to know before sending money with Remitly vs TransferWise
Bottom Line Up Front: Because of the added multi-currency support and international money transfer routes, I much prefer going with TransferWise here (note: this is a referral link if you use it, "thank you" in advance).
Global money transfer services have come a long way. While remittances used to be a headache at the turn of the century and even just half a decade ago, you can now send money or receive money internationally in a few minutes thanks to advances in the digital remittance market.
Even better, you can comfortably and securely send money you are guaranteed to save on transaction fees (or transfer fee) compared to traditional global money transfers—think conservative banks and uninventive online money transfer companies.
While PayPal and Western Union came in to help at the turn of the century, for most people the two money transfer services have remained expensive, inconvenient, inaccessible (in many places until just recently), and as fast as slow-mail to send money by current standards.
And then online money transfer companies and international mobile money happened.
You can now transfer money and receive money fast, conveniently, and best of all, at almost zero fees (bye bye wire transfer)
But too many companies have recently come up and it can feel overwhelming to choose the best online money transfer companies on short notice.
TransferWise and Remitly are major league players of the $444+ billion remittance industry. And if you have considered the two before, here is a comparison between Remitly and TransferWise to help you keep the most out of your hard-earned money.
Main Differences Between Transferwise vs Remitly
The main differences between Transferwise and Remitly are:
While Transferwise supports multi-currency and international money transfer routes, Remitly is limited to just 10 countries
Transferwise more easily integrates with more banks while Remitly integrates with fewer banks
Transferwise charges fewer fees and exchange premiums compared to Remitly
Remitly offers more payment receipt options, whereas Transferwise only transfers to bank accounts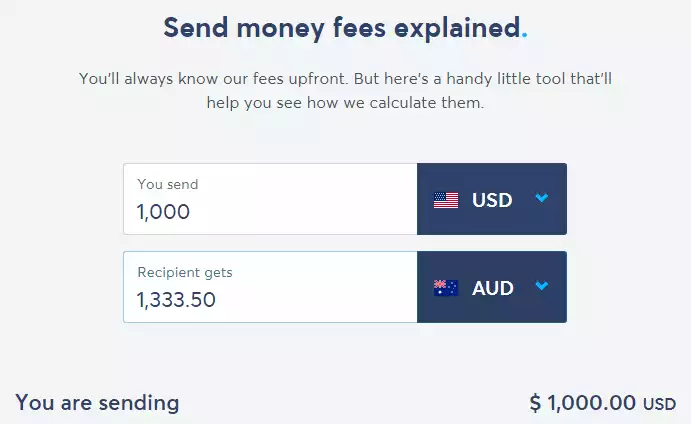 I Personally Prefer Wise
Transferwise has the MOST international routes and currency options out of any money transfer service I've tested. It's simple to use, syncs with all of my bank accounts and works every time, no issues.
Try Transferwise First
We earn a commission if you click this link and make a purchase at no additional cost to you.
TransferWise vs Remitly: A Head-to-Head Comparison
Here is what to expect in this Remitly vs TransferWise comparison:
What is TransferWise vs Remitly: How it Works (and Remitly vs TransferWise Exchange Rates)
Ease of Use
Security
Funding Your Online Money Transfer Account
Transferring Money and Receiving Money
Remitly vs TransferWise Transfer Fees
1. TransferWise vs Remitly: How it Works
Here is the handy background information you need to figure out if the top money transfer companies are safe, secure and reliable.
What is TransferWise and How Does it Work?
Launched in January 2011, the London-based finance startup provides affordable digital remittance services fast and conveniently.
Developed by the same team that gave the world Skype, TransferWise is backed by well-known funders including Sir Richard Branson, Andreessen Horowitz, and Old Mutual Global Investors, and venture giant IVP. It is also authorized to operate in the UK by the relevant financial institutions and legal authorities, so you will not be a victim of fraud by signing up with them.
TransferWise has the technical support and infrastructure it would need to back its operations and ensure prompt and long-term service delivery to you.
How TransferWise Works:
Its main selling point (and likely your favorite part) is cheap international money transfers and international payments. The firm also offers an almost zero markup on the mid-market exchange rates—propelling it to surpass WorldRemit which launched 2 years earlier.
TransferWise Exchange Rate:
Exchange rates are calculated based on the prevailing mid-market exchange rate—as opposed to the over-the-market exchange rate that most banks use—and are constantly updated (almost always real-time).
Instead of exchanging your $800 USD when you want to send it to someone in Australia, TransferWise will pocket the money in their US-based USD fund and pay your recipient the equivalent amount of Australian dollars out of TransferWise's AUD fund based in Australia. That eliminates any brokers and intermediaries, cutting costs.
The Guaranteed Rate feature allows TransferWise to lock the exchange rate for a specified time (24 hours for most countries, 48 hours for others, and 72 hours for Brazil) to help cushion you from exchange rate fluctuations.
Do keep in mind, though, TransferWise must receive your money within the time you specify in order to guarantee the rate.
You can use the TransferWise online calculator on the official site to find out what your funds' recipient will get before you send it.
What is Remitly and How Does it Work?
Launched the same year as TransferWise, Remitly is based in Seattle, Washington, USA. It is backed by big investors and organizations such as the International Finance Corporation (IFC), Amazon's Jeff Bezos, and Trilogy Equity Partnership. Such backup can is vital in that it is assuring the money transfer startup is well-run and has the technical, legal, and financial support.
It is also authorized to do business in the US by the US Department of Treasury, so your money would be in credible hands.
How Remitly Works:
Similar to TransferWise, Remitly takes advantage of exchange rates by offering an almost zero mark-up exchange rate compared to banks and other digital remittance companies.
You can even lock in your exchange rate when you place your transmission to ensure foreign currency fluctuations do not affect it.
2. Ease of Use
Both money transfer startups offer seamless sign-up, login, user interfaces, and processes. Making a transaction is as easy as sending an email or making a purchase on Amazon.
You can access their services via your favorite device, too; desktop, smartphone, and tablet. You can register and be up and running in a few moments, although you'll need to verify your ID before making any transfers. You can use your Gmail or Facebook account to log in.
You'll not want to be in a rush, although having your ID and proof of address handy can save you time.
Then you can send or receive money from your mobile app or web browser with a few taps.
Remitly provides a 100% satisfaction-or-your-money-back guarantee, which is assuring.
Similar to TransferWise, Remitly avails it services in various languages.
But in case of anything, including sending money to the wrong person or wanting to cancel an already initiated transfer, Remitly offers a US number you can call its representatives for prompt help.
Remitly customer support is attentive and resourceful and more Remitly TrustPilot reviewers confirmed this as well. You can reach them via Twitter, Facebook and LinkedIn as well as browse Remitly's FAQ section for self-help.
TransferWise customer support is also available via email, chat, and phone. You can also browse through its Support Center for TransferWise guides, video tutorials and more help to assist you along even if you are new to it.
Note that both money transmitter services have distributed headquarters and local offices or partnerships in countries they operate in, so any issues can be handled and settled.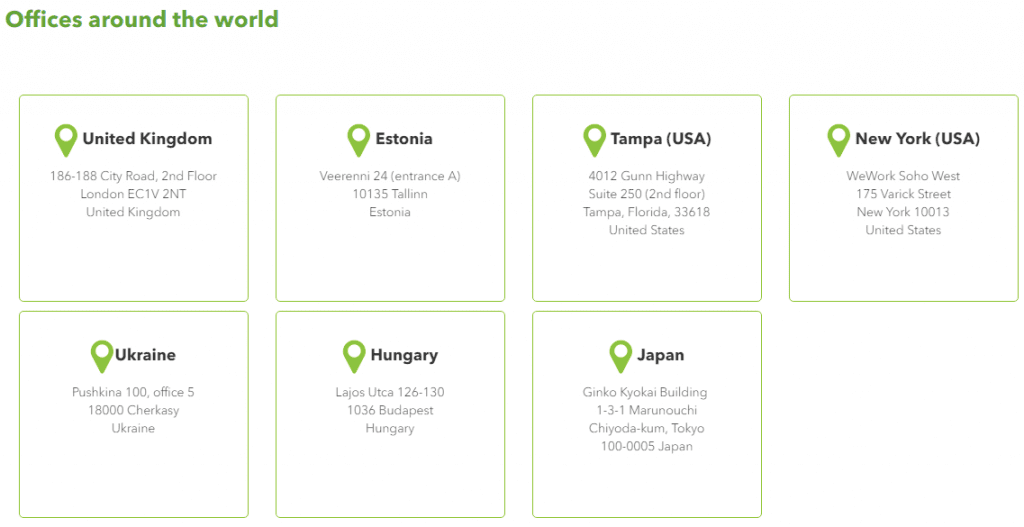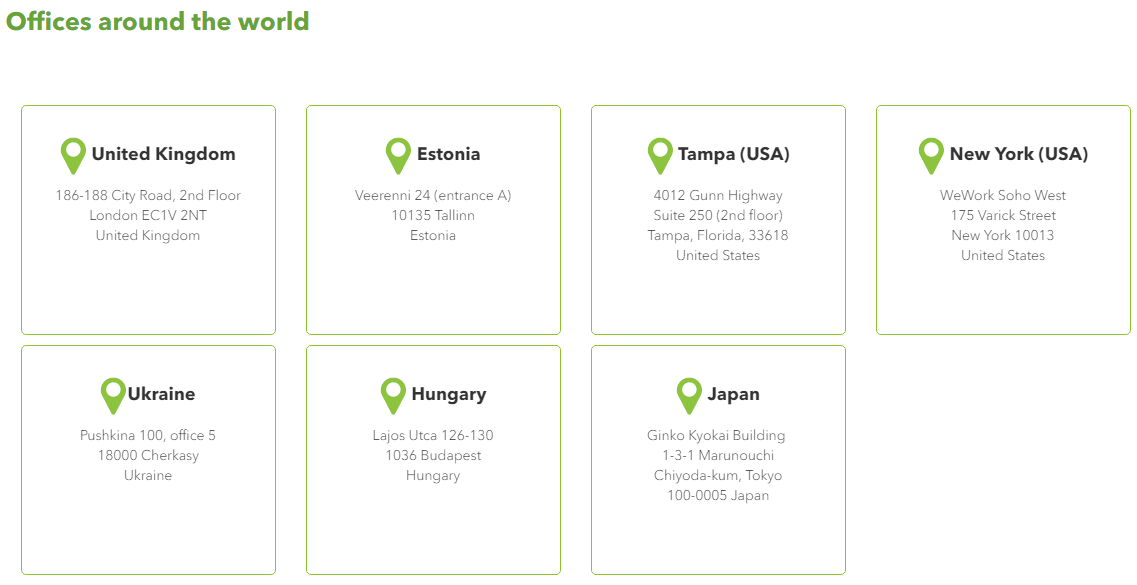 3. Security
Is TransferWise safe for international money transfers? Should you trust Remitly with your money?
With the authorizations to do business in their respective remittance markets comes the assurance that neither TransferWise nor Remitly are committing financial illegalities that could put your money in jeopardy. Both are FCA regulated, too.
Both use industry-standard Secure Socket Layer (SSL) with 256-Bit encryption. Remitly also provides a printable security guide on its website. You can set up 2-factor authentication with either account to add another layer of security by entering a code sent to your mobile phone to authenticate each transaction.
And while Remitly debits an account before requesting authentication, it will simply hold the funds until you permit it to send.
4. Funding Your Online Account with TransferWise vs Remitly
Both Remitly and TransferWise will let you use a debit card, credit card or bank account to fund your online account.
TransferWise offers more flexibility here, letting you use regional services such as IDeal, Trustly, and Sofort as well. Moreover, depending on what local currency you use, you can use Android Pay and Apple Pay to fund your account—right from your smartphone.
TransferWise recently introduced a Borderless Account which will let you keep money in over 44 currencies for and transfer money later (or not). Funding it by bank transfer is free of charge but using a debit or credit card will attract a transaction fee.
You can choose between a Low Cost or Fast & Easy conversion where the former is free while the latter attracts a currency conversion fee of 0.15-0.25% of the transaction amount.
You are also free to convert Borderless account funds to another currency with a mid-market exchange rate at any time. The company provides an interactive table where you can scroll through to see the currency conversion rate for the currency you want.
It'll look similar to this: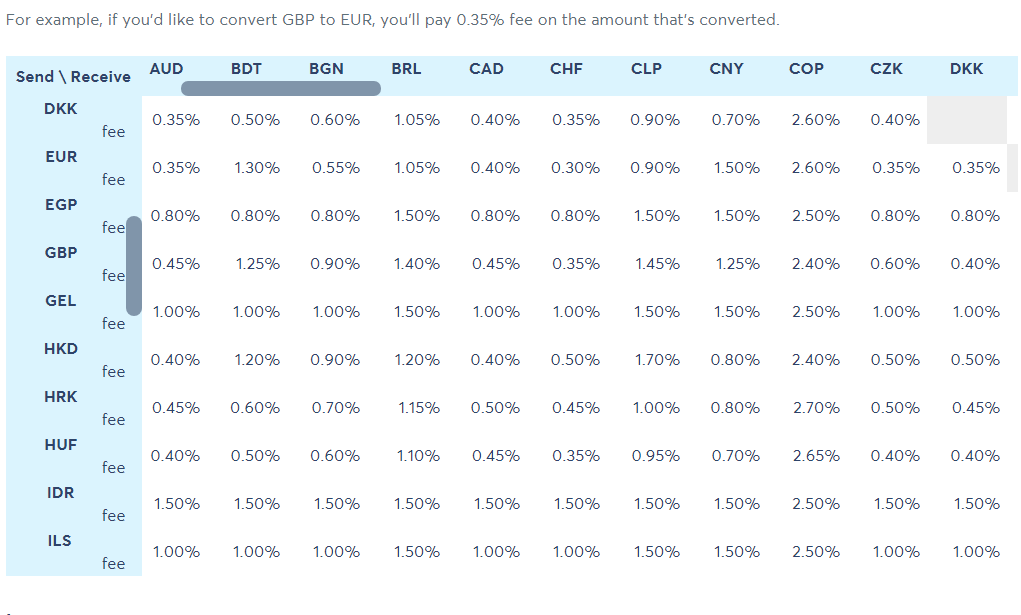 For example, if you want to convert British Pounds (GBP) to Australian Dollars, the system will charge your Borderless account 1.25% of the converted amount.
And if you want to shop online with TransferWise, use the company's debit card so you won't have to incur any costs. Paying with Android Pay or Apple Pay will attract a small fee in either case.
5. Remitly vs TransferWise: Sending and Receiving Money (and Fees)
TransferWise also has a remittance network comprising of 59 countries and 509 transfer routes as of July 31, 2018. Transfer routes are simply country combinations you can send money to.
You can start transferring money from the USA, Europe, Canada, and Australia to the 59 countries in 44 currencies as you can see in these screenshots: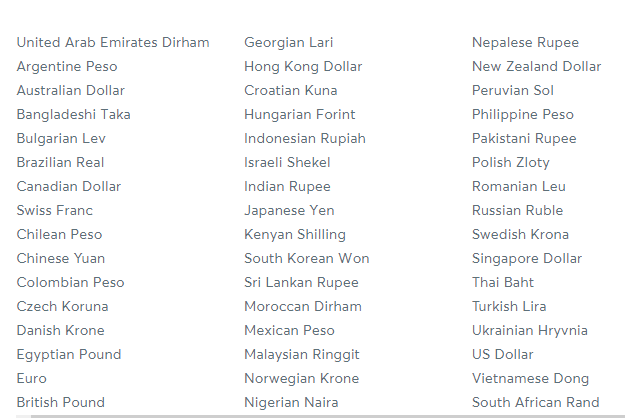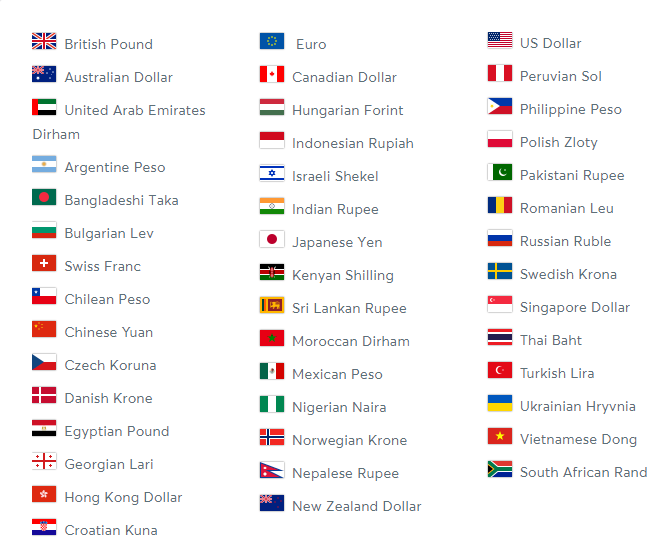 TransferWise Fees:
How much it will cost you to send money with TransferWise will depend on several factors such as which TransferWise route you take, which currency you wish to convert from, and to which one.
A convenient thing to do would be to log on to their site and find the online calculator, enter the amount you want to send out in the respective fields, and calculate to see what you'll be required to shell out.
Here is what you can expect to see: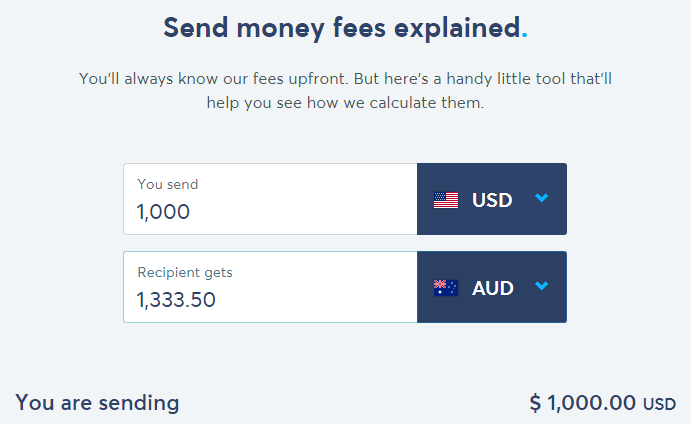 Enter the figures in the respective fields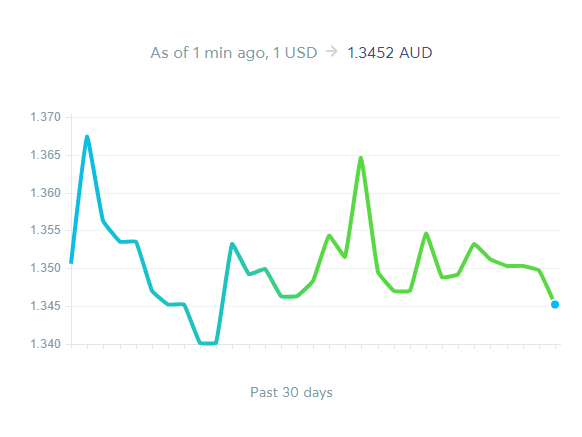 See the transaction's mid-market exchange rate at the time of your query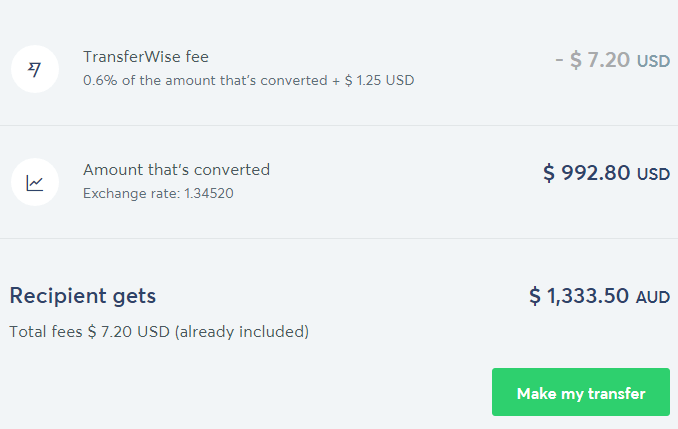 Then click or tap on "Make my transfer" after confirming you are okay with the conversion fee and what the recipient will receive from the transaction.
However, you can expect TransferWise to charge you between 0.3% and 2% if you choose to send money using a credit card. Again, the exact amount the transaction will cost you will depend on the type of currency you are sending as well as the type of credit card you are using.
If you use your Borderless account for business to make payouts, it will cost you a small fee as well.
A Borderless account comes with a TransferWise MasterCard Debit Card, bank details and personal account numbers for USD, AUD, EUR, and GBP. It does not attract any charges for receiving funds in it.
When sending money abroad or expecting to receive money from overseas, those are the details you have to share with the sender/recipient in advance. That other party could be a family member, friend, company or customer.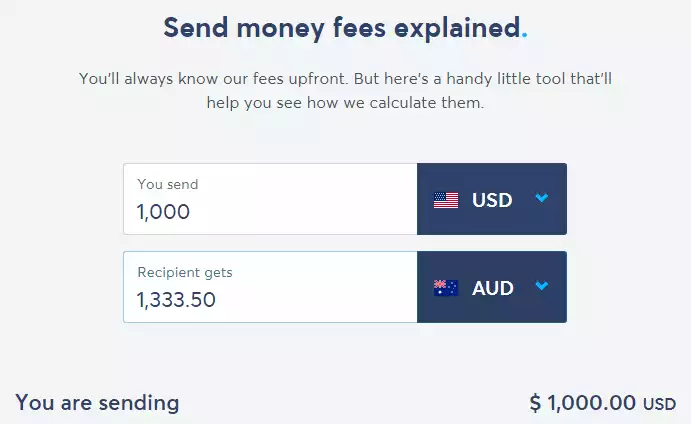 I Personally Prefer Wise
Transferwise has the MOST international routes and currency options out of any money transfer service I've tested. It's simple to use, syncs with all of my bank accounts and works every time, no issues.
Try Transferwise First
We earn a commission if you click this link and make a purchase at no additional cost to you.
6. Remitly vs TransferWise Transfer Fees
In comparison, Remitly transfer fees will vary depending on several factors:
Choice of transfer service: Economy or Express
Where you choose to transfer the money to
How you fund your money transfer
The amount you wish to transfer
How the recipient will receive the money
Let's break Remitly fees down, shall we?
You'll need to choose whether you want the funds to reach your recipient in up to 3 days and to fund the transaction using your bank balance for free with the Economy option.
Or send the money almost immediately, using your debit card, and at a cost of $3.99 with the Express option. Alternatively, you can send money to reach your recipient almost immediately, using your credit card, and at a cost of $3.99 + 3% of the transaction amount.
Note that Remitly does not charge any fees for transfer amounts that exceed $500 but less than that attracts a $3.99 charge.
Your choice.
You may use Remitly to send money from the US to the Philippines, Colombia, Mexico, Honduras, Nicaragua, India, Ecuador, and El Salvador.
If you are in Canada or the UK, you may use the digital remittance service to send money to India and the Philippines. However, you may not be able to if you reside in Quebec, Canada.
Remitly delivery options include supermarkets, bank account and cash pickup at thousands of locations in countries it operates in.
Keep in mind there's a limitation to how much you can send when you are new to Remitly; $2,999 immediately after registration.
Confirming your source of funds and providing more identification information will help graduate to $10,000. But Remitly limits maximum monthly transfer amounts to $30,000 (transfer limits). In comparison, TransferWise allows private individuals to send up to $50,000 per day and $199,999 ($250,000 for US to US transactions) per year.
Businesses may send up to $199,999 ($250,000 within the US) per day and a maximum of $1 million per year—including companies and freelancers paid through TransferWise.
Unlike TransferWise, Remitly will require you to register your account before you can use their online calculator.
However, you get to view only the charges that are relevant to your needs.
For example, you have to enter which country (transfer route) you want to send money to. Then every tool on the website, including Remitly's exchange rate tool will follow suit.
Here's what that looks like when you want to send money to Mexico, for example: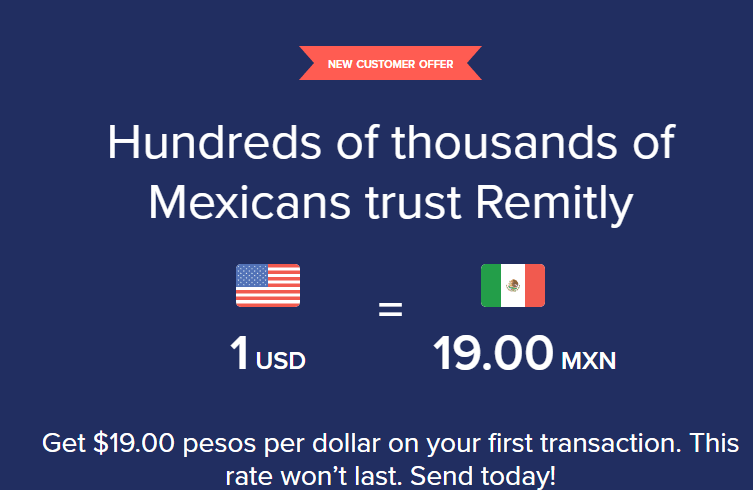 Notice the exclusive offer!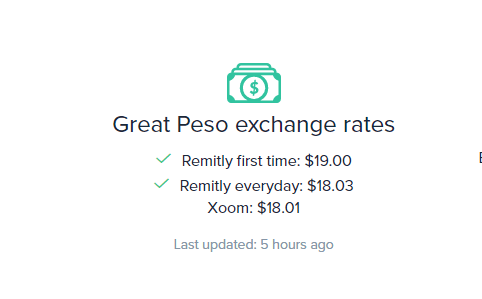 Remitly exchange rate comparison tool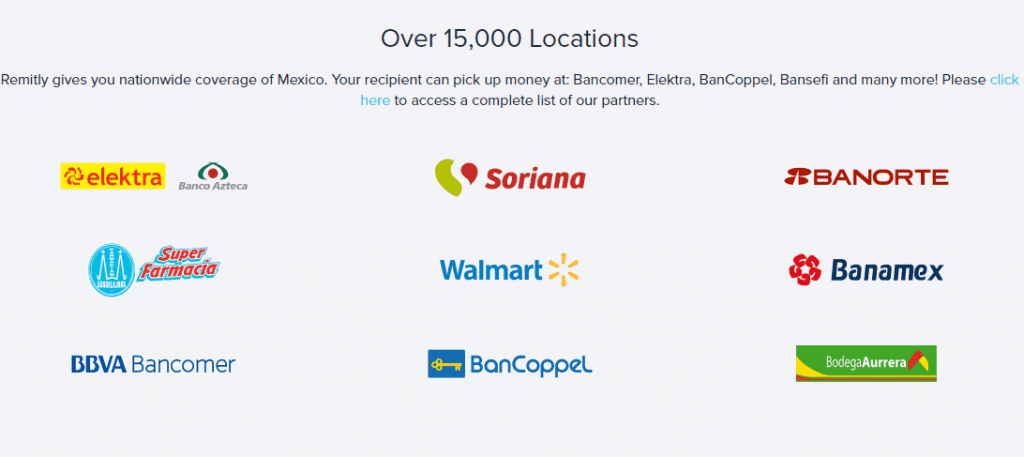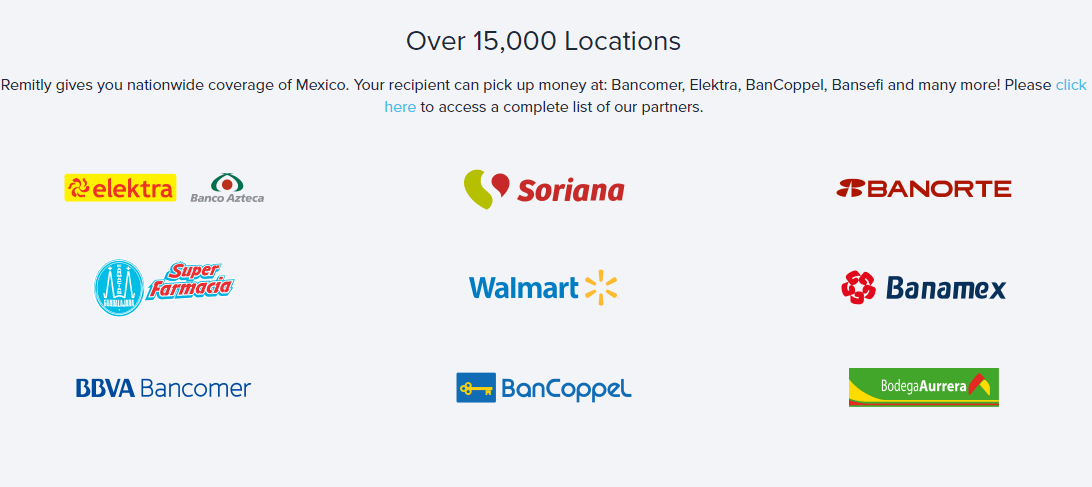 Remitly banks, supermarkets and money pick-up points on the same page of the website
TransferWise or Remitly: What's the Bottom Line?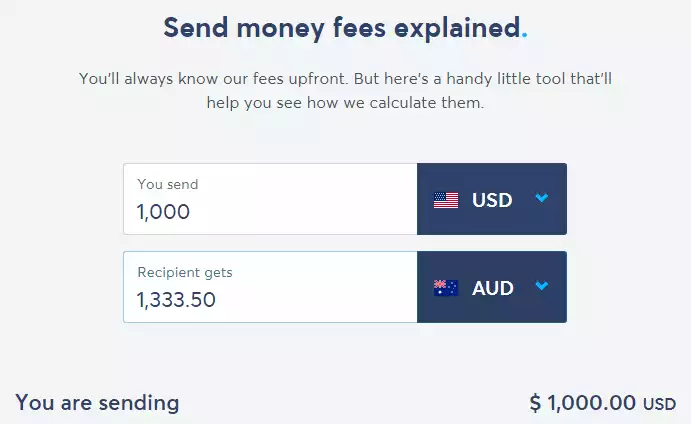 I Personally Prefer Wise
Transferwise has the MOST international routes and currency options out of any money transfer service I've tested. It's simple to use, syncs with all of my bank accounts and works every time, no issues.
Try Transferwise First
We earn a commission if you click this link and make a purchase at no additional cost to you.
Perhaps global money transfer services such as Western Union, MoneyGram, and Xoom no longer inspire you. You probably feel they are more expensive than they should be.
If you want to transfer money overseas but are concerned about the charges you may incur, both TransferWise and Remitly are excellent considerations to make. They are clearly BETTER options in the new global digital remittance market.
On one hand, TransferWiser's mid-market and guaranteed exchange rates are fair. The digital remittance service also covers more ground, with over 509 transfer routes covering 59 countries compared to 10 countries by Remitly.
TransferWise also offers more flexibility in terms of currencies you can use to send or receive money. You'll get over 44 options, any of which your Borderline account can convert your balance into so you can make a transfer or shop online in another currency.
Better yet, TransferWise is secure, fast and accessible from most people's devices.
On the other hand, Remitly offers a straightforward platform for sending money from the US to over 10 countries in Central and South America as well as South Asia. Also, the online money transfer service startup occasionally provides coupon codes to customers—especially new ones.
Fortunately, both services provide an online calculator you can use to find out which remittance company cares more about keeping the most money in your or your recipient's pocket.
Hopefully, this money service comparison has shed more light into the TransferWise vs Remitly debate and you feel ready to make an informed decision.
Bottom Line: Because of the added multi-currency support and international money transfer routes, I much prefer going with TransferWise here (note: this is a referral link if you use it, "thank you" in advance).
Over to you.
Further read: