Last Updated on April 22, 2023 by Ewen Finser
You can very well be managing your inventory yourself. As soon as you start to scale, you will find it time-consuming. It's possible to automate repetitive tasks associated with inventory management with software like EcomDash. Below, you'll discover how EcomDash can save you time, save money, avoid easy mistakes and let you focus on more productive tasks.
In this EcomDash review, you'll learn:
What key points to look into when selecting an inventory management system;

How exactly does EcomDash do that job;

Other exciting options worth considering;

The answers to the frequently asked questions about EcomDash;

A clear cut answer on whether or not this is the software for you;

and more.
The Bottom Line
EcomDash is an all-in-one cloud-based inventory management system that works best for small to mid-size online sellers who operate over multiple channels. The service deals with inventory management, order management, and shipping management.
With this software, you can easily synchronize inventories across multiple warehouses, fulfillment centers, and sales channels, set specific rules for each, and deal with shipping, all in one place.
The service works well with Amazon and eBay and is an excellent opportunity to give businesses an entire overview of their whole system at a glance. The service is priced monthly, the fees increasing depending on the user's volume of orders.
It's an excellent option for small to medium businesses looking for an all-in-one solution at a price you will hardly find anywhere else.
How to Choose the Best Inventory Management System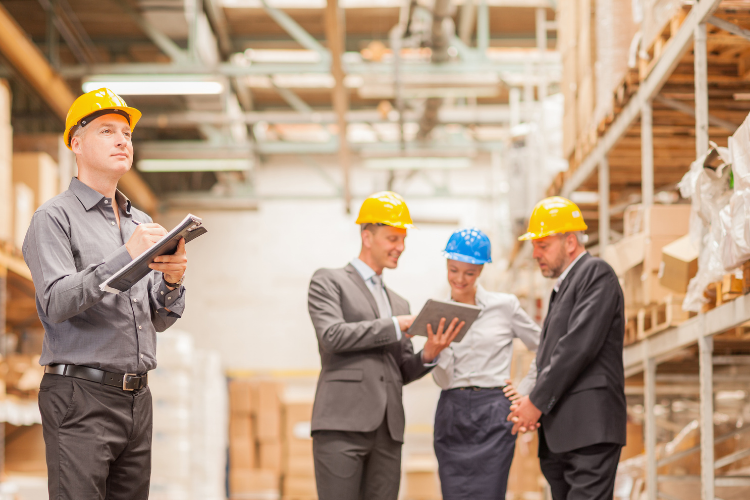 If you're at the stage where an inventory management system is needed, you most likely have a lot of options to choose from. It's relevant to ask yourself whether you even need an inventory management system, to begin with; perhaps you can do with different options stacked together to handle fulfillment, shipping, and order management.
We'll go over the main things you should consider in selecting your inventory management system in the following lines.
Your Requirements
Before you even look into buying an inventory management system, you have to know your needs first. Find out about the following immediate challenges you will face in managing your inventory and the kind of solution you're looking for. Once done, ensure that the service you're going for proposes such features since no two solutions are the same.
Price
You will hardly find a solution that is both efficient and free. That said, you need to make sure that the price makes sense budget-wise. The cost of the software will depend on how deep your requirements are, to begin with. Also, ensure that your business' finances are stable enough to afford a long-term solution like an inventory management system.
Cloud-based software solutions make it more affordable than ever to implement inventory management software to your business and are, for example, the most suited option for startups and small businesses. On the other hand, if you're looking into renting or owning warehouses, costs can go up quickly.
Customization
Depending on the complexity of your specifications, you may want to customize or modify your inventory management system. Figure out if your software can meet your niche-specific needs and whether or not it is customizable. If you're moving to a new inventory management system, make sure that the transition with your previous inventory is as smooth as possible.
Ease of Use
Make sure your system is easy to set up and use. Depending on how difficult it is to set up and use, it might not be worth using. You're looking for a way to make handling your inventory simpler, not more challenging.
Integrations
Most likely, you're using other tools and software, at the very least an online store page for your business. Or maybe not, and your business is still very young.
Still, you need to consider when things will get bigger: how does this new inventory management software fit within your current and potential future software stack? It would help if you made sure you can easily integrate this software with other systems, for example, accounting software, eCommerce platforms, warehouse management apps, etc.
Flexibility
Whether or not you're selling on multiple channels and platforms, you want to consider the flexibility of your chosen software. Do you need to be able to use it on mobile devices?
Do you need to store data locally, or is it web-based and save data on the cloud? Flexibility is a significant factor to consider, especially when you have multiple points of sales and physical inventories to manage in different locations.
Support
Once you pick your inventory management system of choice, you'll have to deal with their customer support if problems arise. You do not want to be left alone dealing with the software in times of urgency. Time is of the essence, especially regarding shipping and inventory management. Make sure that you'll receive swift and thorough support from your partner, be it with training or troubleshooting.
EcomDash Key Features
Here's an in-depth look at how EcomDash will help you deal with your inventory management.
EcomDash Takes Care of All your Inventory in One Place
With EcomDash you will effortlessly track and synchronize inventory quantities in almost-real time across all locations, warehouses, and sales channels. Thanks to a convenient and unique product SKU mapping system, you'll seamlessly link everything together from end to end when it comes to inventory management.
Furthermore, you can set custom alerts in case of low stock and automated reorder rules at the product or warehouse level. Indeed, the software lets you handle multiple warehouses like a breeze. Expect other features to make your life easy, even in managing complicated inventory items such as packs, bundles, and hand-made goods.
EcomDash Takes Care of All Your Orders in One Place
With EcomDash, you'll be able to manage all your orders across an unlimited number of sales channels. There is a wide range of order fulfillment automation you can set to simplify your workflow, as well as other convenient automation related to accounting or dropshipping, for example.
In terms of shipping, the service integrates well with FBA and handles orders across multiple warehouses with no problem. Shipping will be centralized through EcomDash and gives access to a selection of various trusted carriers (FedEx, UPS, DHL, and USPS via Endicia, Pitney Bowes, and Stamps.com).
Dropshippers will find this service valuable in many regards. The software helps in managing multiple suppliers at the same time, as well as providing automated shipment tracking updates. Amazon FBA enthusiasts will also appreciate dedicated inbound shipment tracking, multichannel order routing, and multiple warehouse management.
EcomDash is Complete and Easy to Use
Everything has been made to save you time here as you will seamlessly be able to set up an account and get started quickly. The goal here is to give you access to a complete overview of your inventory and sales channels at a glance through this one centralized platform.
To make data entry even more accessible, there are bulk upload and editing features with up to 250 simultaneously editable elements at once. On top of that, there is data entry automation available.
The service also has a lot of integrations with the most notable accounting, eCommerce, and order fulfillment software.
EcomDash Prices Depends on Volume
With EcomDash, you'll get access to various monthly paid plans. The price depends directly on the number of your average monthly order volume. You can choose to pay monthly or annually to get a discount. There is a free 14-day trial, but outside of that, the starter plan is available at $20 per month for up to 100 monthly orders.
Prices then scale up as workload increases: $60 per month for up to 500 orders, $140 per month for up to 2,000 orders, and $280 per month for up to 10,000. Over this amount of orders, you will need to contact a sales representative to get an "enterprise pricing" quote.
EcomDash Pros and Cons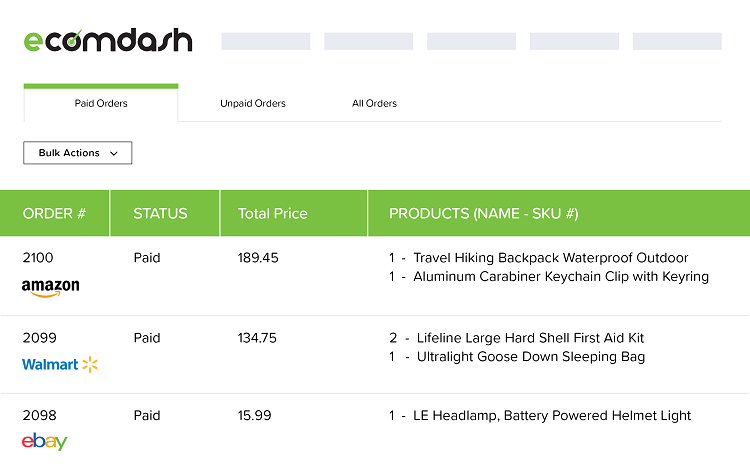 Here is a list with the pros and cons of EcomDash;
Pros
Integrated all-in-one solution;

Best value for such a price tag on the market;

Lots of integrations;

Easy to use.
Cons
It doesn't print barcodes;

A certain amount of bad reviews online;

The steep learning curve for new users;

Clunky interface.
Alternatives We'd Recommend
Here are three alternatives to EcomDash you might want to consider.
Megaventory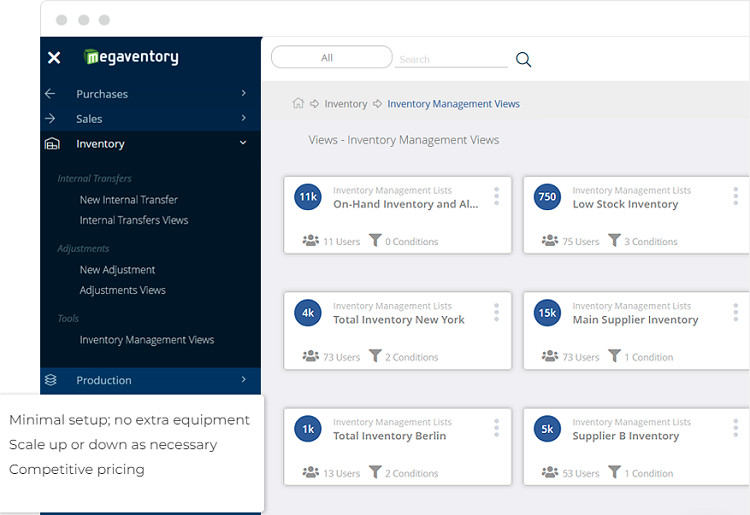 Megaventory is a web-based inventory and order management software geared towards medium-scale companies through order fulfillment, manufacturing management, analytics, and accounting features.
It handles multiple locations and keeps check of stock levels, suppliers' reliability, and on-time returns. It's an exciting option for dropshippers who somehow would need a physical inventory, as the service guarantees a link between you, the goods, and your suppliers. The service is billed per month per user and includes integrations with the most notable eCommerce and accounting platforms.
GoFrugal POS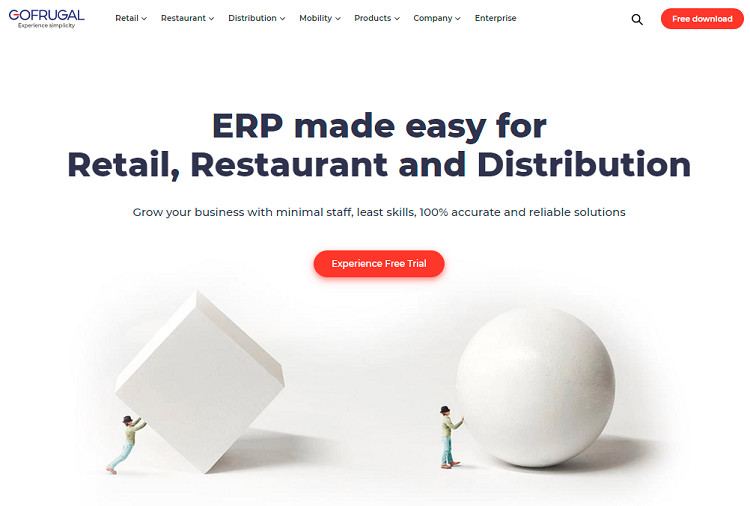 GoFrugal is a POS solution that also comes with an inventory management module. As such, it is naturally geared towards brick and mortar stores. Its inventory management module lets users create stock reports, fill orders for customers and set automated ordering rules. It also stores customers' info in its database to make the whole process smoother.
The POS module lets you award sales commissions, apply discounts on the spot, and assign roles to your staff. There is also a basic accounting module that can handle payroll. Overall a very lightweight and convenient app for physical stores.
Infor CloudSuite WMS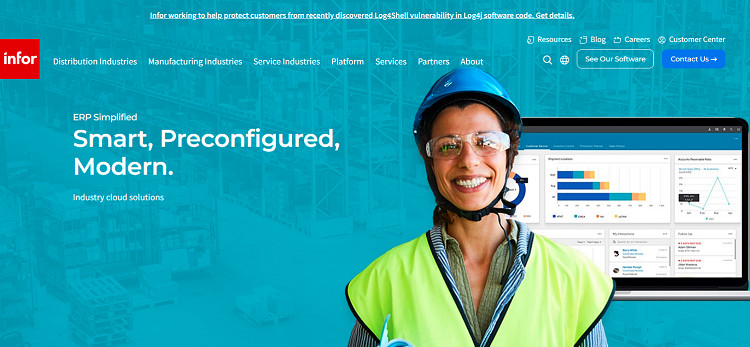 Infor CloudSuite WMS is a robust physical inventory management system merging warehouse functionality with human resources, task management, 3PL management, and a highly configurable database.
It's a very advanced solution with an open API framework and cutting-edge features such as Web RF, 3D warehouse visualization, and voice processing. You can manage multiple channels easily (B2B and B2C) from a single warehouse with it. It is a powerful corporate service that will not be suited for beginners, as it focuses on optimization wherever possible.
FAQs
Question: What is a Multichannel Inventory Management System?
Answer: A multichannel inventory management system is software or tool allowing you to manage the stock levels of your inventories over multiple sales channels in one or various locations.
It helps forecast across sales channels and helps keep track and plan inventory turnover. In other words, a multichannel inventory management system makes sure you can effectively physically deliver what your customers want.
Question: Is EcomDash Reliable?
Answer: EcomDash might not be the most reliable inventory management software on the market, according to online reviews, but its performance is still very satisfying, especially in this price range. Indeed, the service is competitive in terms of pricing and will get you the most features for your buck, effectively providing the features of the top inventory management systems on a budget.
Question: What is eCommerce Inventory Management?
Answer: eCommerce inventory management is a way of approaching sourcing, storing, keeping track, and shipping to customers the goods of a digital shop's inventory.
It is the concrete way an online seller gets his interests to his customers. Excellent inventory management setups and strategies automate mundane tasks and allow greater leverage down the line by increasing efficiency and reducing operating costs.
EcomDash Review: Conclusion
EcomDash is a great budget solution for small to medium companies looking for an integrated solution in handling their inventory management from end to end. It does many things, and it does it very well for such a low subscription price.
EcomDash provides functionality often reserved for more expensive software at a price that smaller merchants can afford. It is affordable but can also help you scale through its tiered paid plans.
The software's stable features and an extensive array of possibilities allow you to streamline your inventory management in a single place, saving a lot of time and effort. You can use that time to focus on other more relevant aspects of your business, like your marketing or sales efforts.
In the end, EcomDash is an affordable solution for small businesses who want access to the features big companies can access. If that's you, it'll help you increase productivity, efficiency, and profits.
To conclude:
If you're a small to medium multichannel seller on a budget looking to make your eCommerce and inventory management more accessible, this is an excellent fit for you.
If you're a high-volume seller with over 10,000 sales per month, you will prefer more advanced enterprise platforms.