Last Updated on June 1, 2023 by Ewen Finser
You can barely go to a website today without a chatbot popping up to greet you. These smart assistants are able to act on the brand's behalf in order to chat with potential leads and current customers to help them with any number of issues, either by pointing them in the right direction or handling a transaction for them.
In this article, we'll first talk about Drift chatbots – what they are, how much they cost and why you may not be getting the features you need from them. Then, we'll discuss the top reasons why brands use chatbots, which will help you determine the features that are most important for you and your business. Next, we'll go over a number of Drift chatbot alternatives, giving you an overview of each one, including images of their services and a quick synopsis of their pricing models.
Note that we'll be using terms like customer, lead, user and visitor interchangeably, all of them relating to the individual who is interacting with the brand and chatbot.
What are Drift Chatbots?
Drift has chatbots for sales and marketing so that you can qualify leads automatically via your website around-the-clock. You don't need any forms to qualify leads. Chatbots can respond immediately (waiting can mean you lose the lead for good) and ask specific questions to see if the user qualifies as a good lead. Then, the lead is auto-created in your CRM system.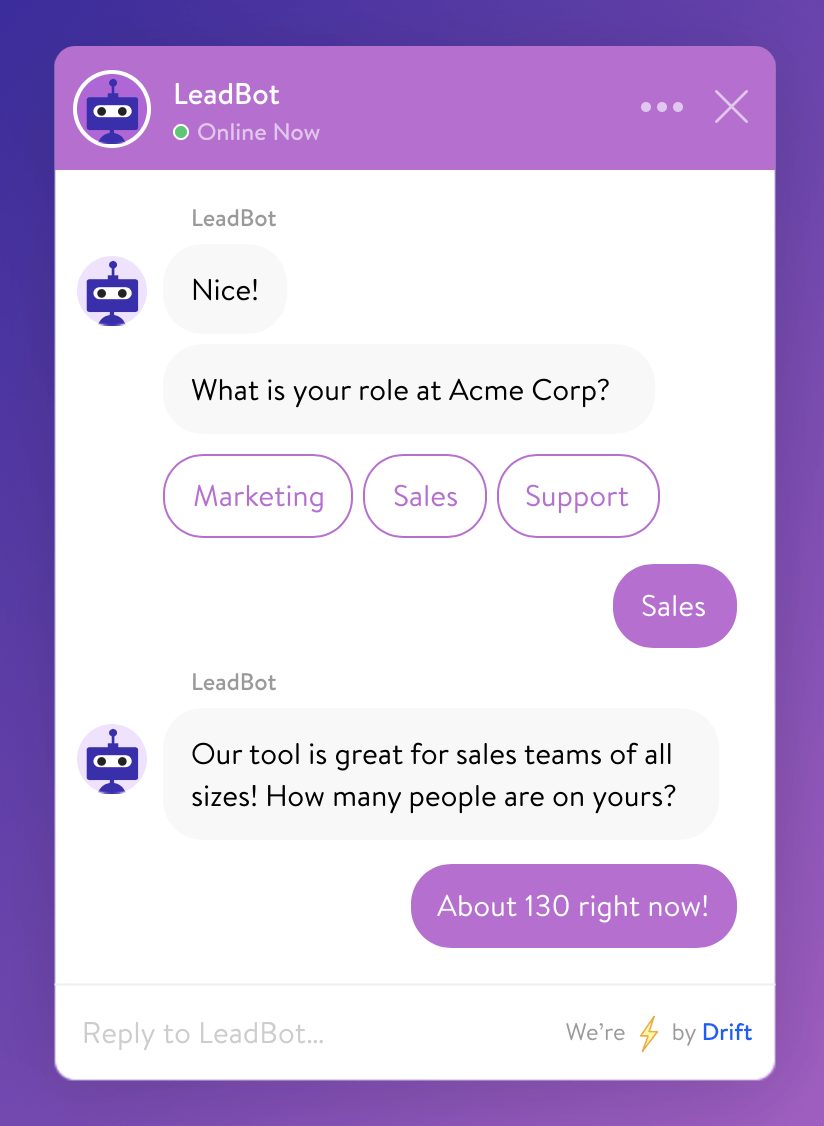 Drift chatbots can also automatically book meetings by connecting to your sales team calendar to find out when a team member has availability and to setup the meeting with a qualified lead. Additionally, chatbots can help users access self-service and get their support questions answered – the chatbot will search your help center to find the right answers and then send them to the user.
There are three main Drift pricing tiers:
Free, which lets you connect with prospects.
Standard for $50 per month, which lets you customize greetings, see a live view of website visitors, and send email sequences.
Pro for $500 per month, which includes Bot Playbooks, automated meetings and activity that's pushed to your CRM.
You can see a more comprehensive comparison of Drift pricing plans here. They also have a plan specifically for startups that meet certain qualifications – you can find more about Drift for startups here.
Where Drift Falls Short
Drift is mainly used for sales support, so if you need your chatbot to offer customer support functionality, it's not the best chatbot on the market for your needs. If you only need to qualify leads with your chatbot, Drift may serve you just fine, but you won't necessarily have additional needs met. However, since you can setup a basic chatbot for free, Drift is a cost-effective way to start out when you're still determining your chatbot needs.
Why Brands Use Chatbots
Choosing the right Drift chatbot alternative for you starts with understanding how chatbots can be used – this will help you narrow down the features that are best for you and your leads. Let's quickly go over a few basics before we get into the details of how brands use chatbots:
The chatbot's chat box pops up or can be opened on the page the visitor is on – it's not necessary to leave that page to go to a dedicated chat page.
Chatbots don't sleep, allowing them to provide solutions around-the-clock. This is incredibly important today – customers are impatient and expect service the second they need it. This will also help you provide customer support in other parts of the world while you sleep.
Chatbots limit how many customers need the support of a live agent – when simple issues are solved with a chatbot, the customer service team is free to deal with more pressing issues that require a human touch.
Chatbots have a lower percentage of errors than human agents. Chatbots are smart enough to accurately interpret customer inquiries and then provide automated answers that perfectly match what the customer needs. A majority of the time, chatbots don't misinterpret a question or provide an inaccurate solution.
When the chatbot isn't able to solve the customer's issue or provide in-depth support, they'll connect the customer to a live agent.
Now, let's get into some of the unique ways brands harness the power of chatbots.
Alerting Existing Customers to New Features
Chatbots can be used to reach out to customers to tell them information they'll benefit from. For example, let's say you release a new feature on your SaaS product. Chances are you'll send an email detailing the feature, but you also have to assume that a number of customers aren't going to open or read that email. In order to let the customer know about the feature, you could have a chatbot pop up the next time the customer logs in to quickly tell them about the new feature.
Interactive Customer Service
Customers often head to a company's website when they have an issue or question, but those problems may be able to be solved with some basic self-service – it's not always necessary to speak with a live agent. If your company has a knowledge base, your chatbot can scan it for answers to the visitor's question, then incorporate those solutions into their response. The chatbot may also be able to recommend a specific help article that will provide more in-depth guidance. Additionally, many chatbots are able to handle basic transactions, like purchasing tickets or booking travel arrangements. This is especially helpful for retail brands – chatbots can be used to find stores close to the customer or place orders.
Lead Qualification to Support the Sales Team
Chatbots can be used to engage in conversation with potential leads. For example, when a visitor heads to your pricing page – which could mean they're serious about making a purchase – the chatbot could pop up with a message to further engage the visitor. The chatbot can even be prompted after only a sequence of pages have been clicked through. The chatbot may ask questions about the visitor's industry or what they need the product or service for – basically, the questions will help determine how qualified a lead is so the sales team knows where to turn their attention. The chatbot can qualify the lead while they're making a purchase decision and then a sales rep can jump in to close the sale.
Lead Qualification for Future Follow-up
Some brands use chatbots to qualify leads now in order to follow up with them later. This is common on social media – if a person interacts with your Facebook page, for example, you could use a bot to capture their contact information in order to retarget them in the future. If you're going to be promoting your business or pushing a specific campaign, these types of leads can help when it's time to send a newsletter blast or run a social media ad targeting a specific demographic.
14 Drift Chatbot Alternatives
The chatbots on this list will appeal to a range of businesses, whether you need a simple bot to help with searching your knowledge base or providing social media support, or a more robust chatbot for serious sales leads and automations. Some are designed specifically for Facebook, while others will have broader functionality.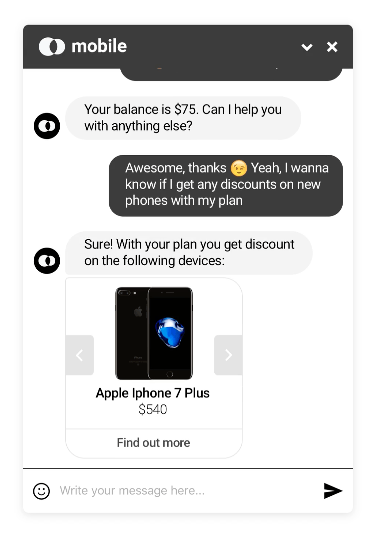 Like many of the chatbots on this list, Aivo is AI-powered. Your business can respond in real-time with either text or voice, and Aivo can be set up to understand the different rules for each channel, then adapt to offer the appropriate auto-responses. Aivo also integrates with a number of third party tools, including Salesforce and Zendesk.
Aivo's AgentBot pricing starts at $240 per month, which includes 1,000 monthly sessions. Additional sessions cost $26 per 100. AgentBot also comes with a free 30-day trial. Learn more about Aivo pricing for AgentBot here.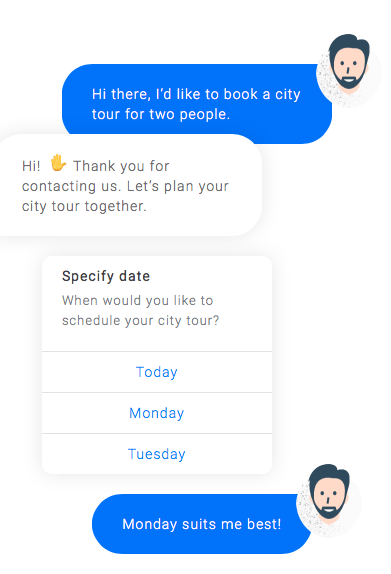 BotEngine let's you create practically any chatbot you want, then integrate it with the apps and services you already use. There are quick-start templates that you can easily customize with a drag-and-drop builder, giving you the power to create responses and actions to guide the bot's behavior. Once your scenario is finalized, you can use the chat widget to add the chatbot to your website or other platform, like Facebook Messenger or Slack. You can also evolve your bot every day by using the BotEngine training tool, which guides you to add unrecognized queries into your programmed scenarios. Additionally, your bot will be able to send collected data to your CRM system.
Pricing starts at $50 per month and includes 1,000 conversations. Additional conversations are .01 cents each. There's also a 14-day free trial to try before you buy. Find out more about BotEngine pricing here.
3. Botsify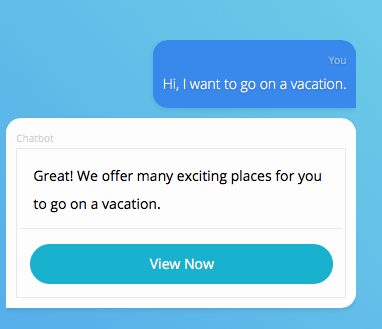 Botsify is an incredibly easy tool to use if you want to get your bot setup quickly and not have to worry about programming. There are templates that you can customize and a drag-and-drop interface that couldn't be easier to use. If the bot fails to handle certain inquiries, you can teach it how to handle those conversations in the future. Botsify also makes it easy for a live agent to take over at any point, which is helpful if human interaction is needed mid-conversation.
Botsify has a free 14-day trial, followed by the $50 per month Pro Plan. You'll get unlimited chatbots, up to 30,000 unique users and unlimited messages. Find out more about Botsify pricing here.
4. Chatfuel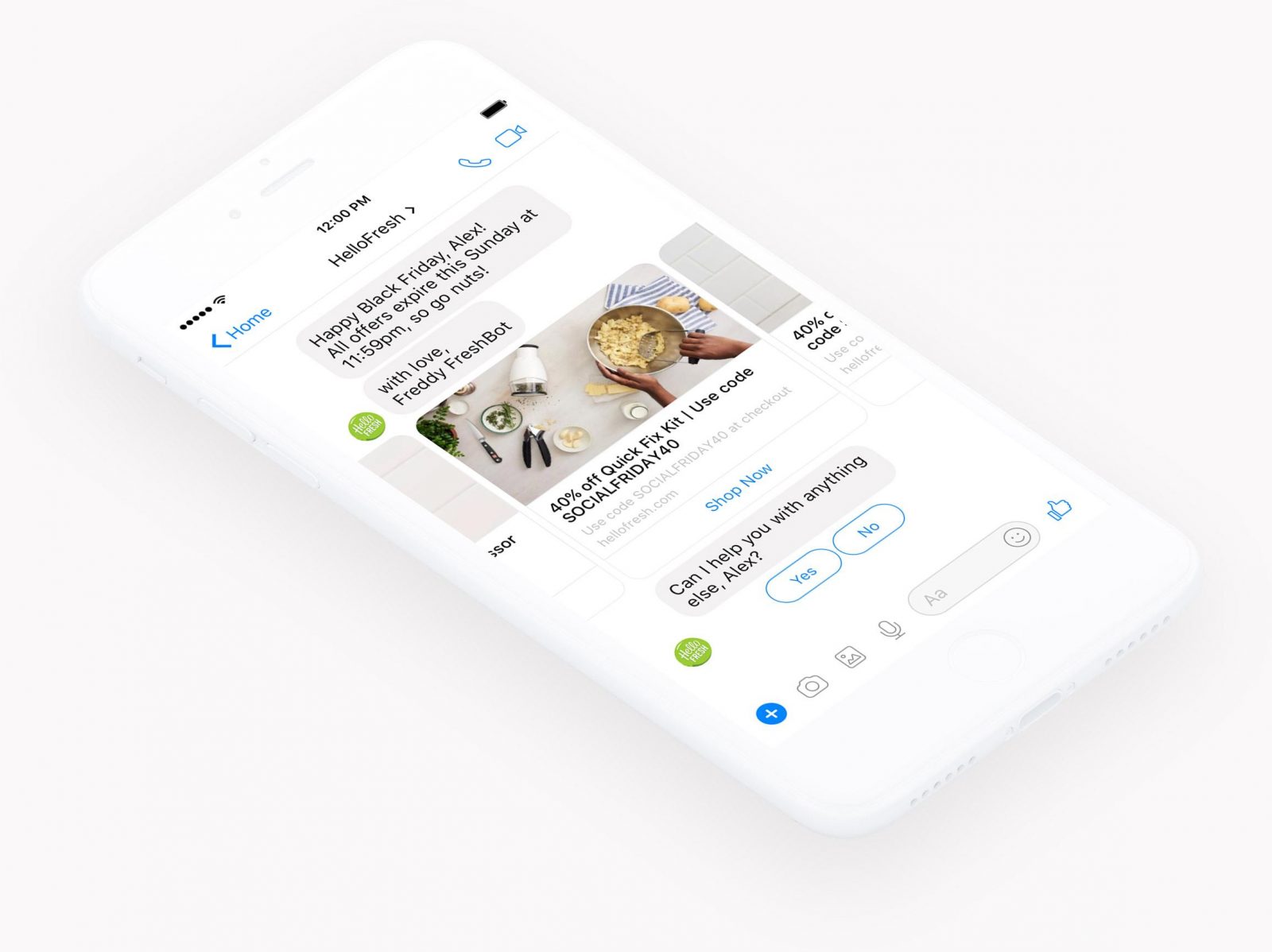 Chatfuel is a good option if you want to use a chatbot on Facebook. It will connect with Facebook Messenger to reach out and interact with your audience. Chatfuel will also let you embed a bot onto your website in order to engage visitors and connect with them during key moments. Chatfuel bots can be either simple or complex based on how much time is spent building them out. When a person interacts with the chatbot, they'll be added to your database, allowing you to reach out to them in the future. Other features include:
Natural language processing
Pre-made question blocks cover the basics
Rules for creating answers to respond to specific questions
While some Chatfuel features are free, the PRO plans starts at $15 per month. Find out more about Chatfuel pricing here.
5. Clare.AI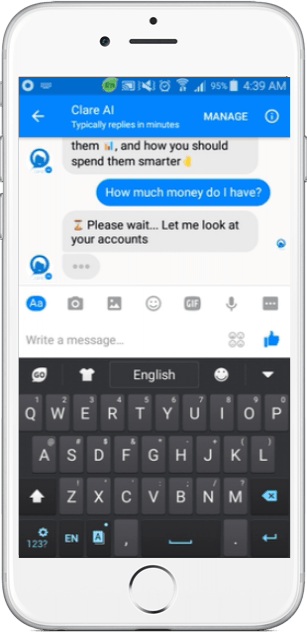 Clare.AI is a chatbot specifically made for the banking industry. This virtual assistant uses both natural language processing and machine learning to provide high quality customer support. The bot is able to respond to FAQs, set up appointments, and conduct inquiries for the IT and HR departments. It's also able to help customers manage their finances through their preferred messaging app, including Facebook and WhatsApp, and by drawing a chart that shows their spending habits.
Clare.AI doesn't have pricing listed on their website, so you'll have to fill out their contact card to talk to a specialist. You can find that contact card on their homepage.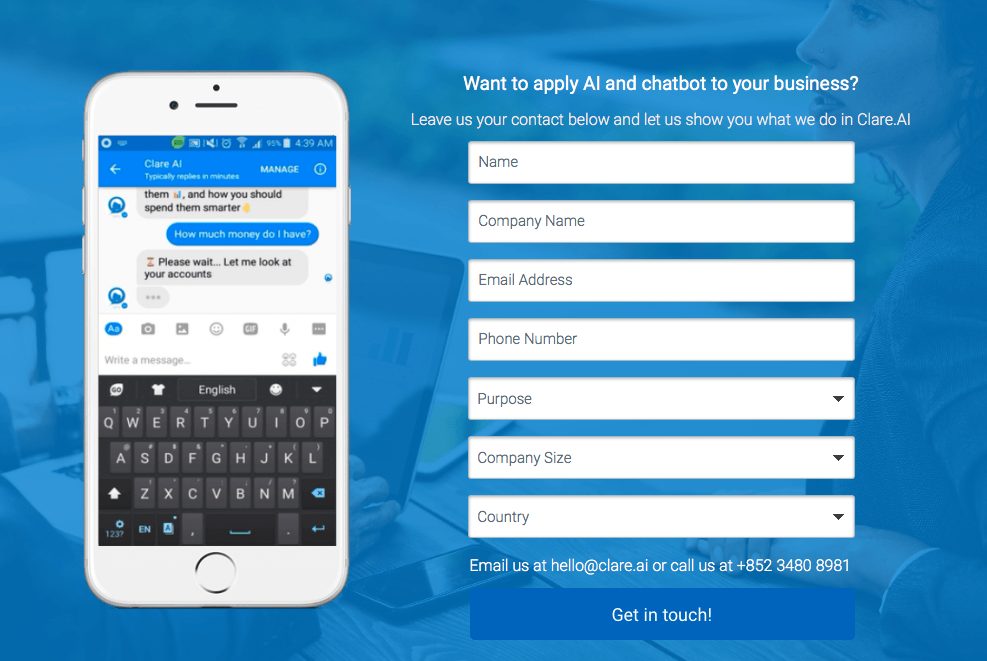 6. Clustaar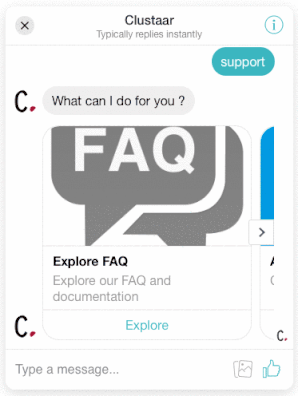 Clustaar lets you turn the messaging systems you already use, like Facebook Messenger, Slack, Whatsapp and texts, into chatbots. This can elevate the interactions you're already having on these – and other – channels. There are also plenty of backend integrations so you can use the data you gather and actually act on those leads. Clustaar's user-friendly drag-and-drop builder has templates and widgets to fiddle with so you can design your chatbot quickly.
While there is a free trial, basic pricing is on the high end at a little more than $100 per month – and even then you'll be somewhat limited, because that package still doesn't offer complete functionality. If you have a big budget, though, and you want to get more out of the platforms you're already using, Clustaar is an excellent tool. Find out more about Clustaar pricing here.
7. Flow XO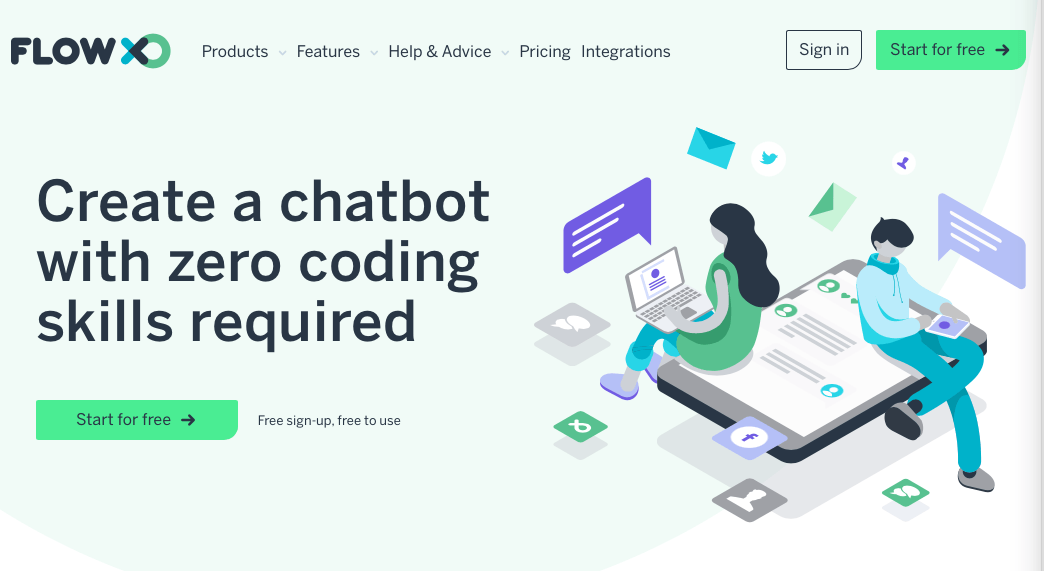 With Flow XO, you can create chatbots for Facebook Messenger, Slack and Telegram, all without having to know a thing about coding. Their logical flow builder makes it easy to create bots in a way that makes sense. You can also integrate your bots with third party tools like Google Drive and Twitter.
You can start using Flow XO for free, then upgrade only as your business grows. Their base plan, the Standard Plan, is $19 per month and includes 5,000 interactions and 15 bots or active flows. Add-ons include five bots or active flows for $10 per month and 25,000 interactions for $25 per month. Find out more about Flow XO pricing here.
8. Imperson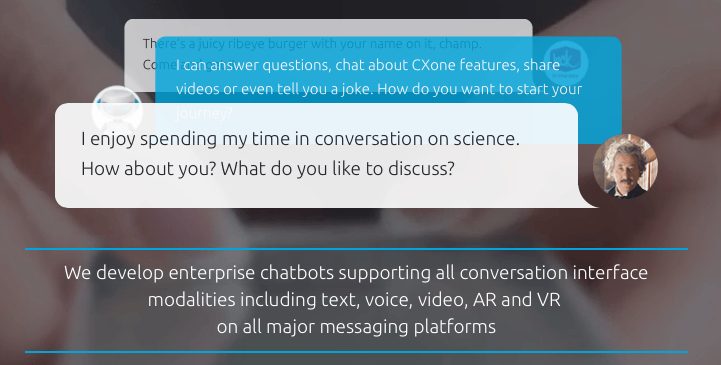 Imperson is an incredibly robust chatbot system that can support audio, text, video and other types of media across all the major messaging platforms. They have conversational bots that engage with customers in a real, authentic way. The conversation navigator takes advantage of deep dialogue context and relationship memory in order to smartly drive conversations. There's also an AI moderator to help ensure customer goals are always met.
They don't have pricing listed on their website, but you can click "Get a Quote" from the homepage and fill out this short questionnaire: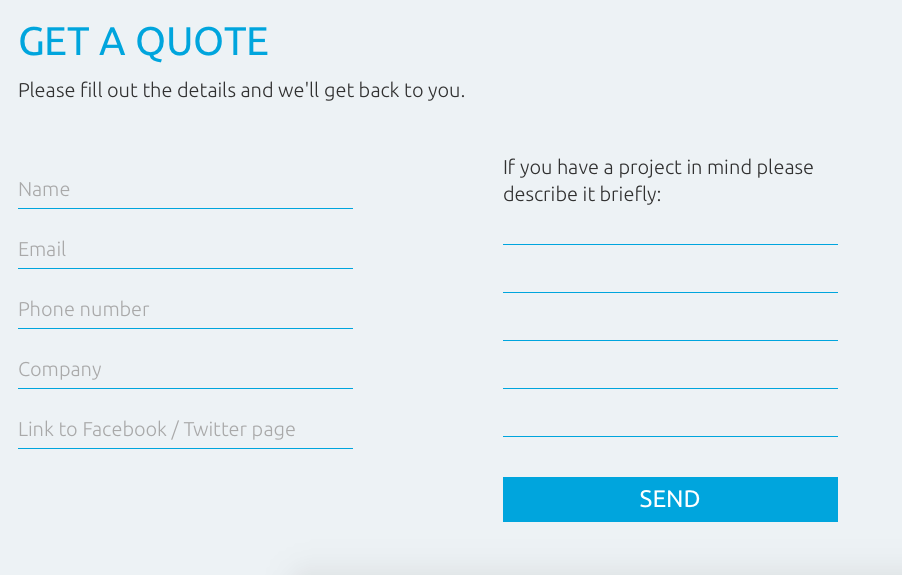 9. Intercom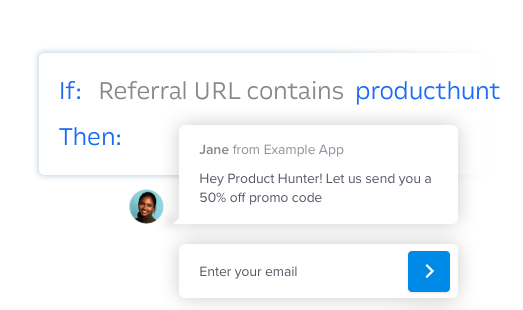 As one of the major chatbot providers in the industry, Intercom offers a pretty complete range of services, with their bots at the center. Intercom is a reliable solution for businesses that want complex bots who will give visitors different prompts based on what page they're on or the sequence of pages they've visited. You'll also be able to run A/B tests on messages to determine which strategies are most effective. Intercom is also a helpful chatbot solution if you have a dedicated support team – the chatbot can directly connect customers to support agents.
Pricing varies by package, with the Messages package (including a chatbot) starting at $53 per month. There's also an Early Stage package that costs a bit less. Find out more about Intercom pricing here.
10. It's Alive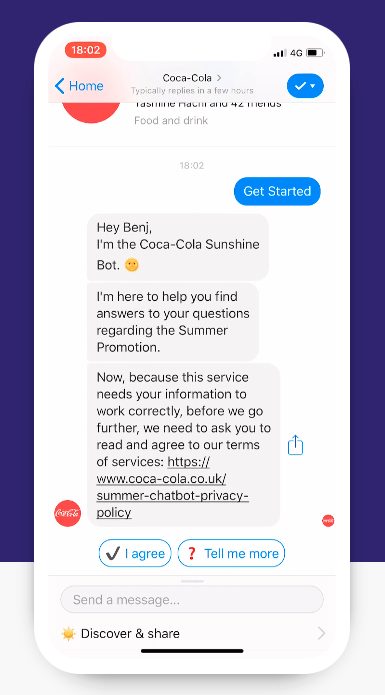 It's Alive offers basic Facebook chatbot interaction, and the user-friendly builder makes it a breeze to put the bot together. You can then add more advanced features, like sliding screens. It's Alive uses natural language processing and keyword detection in order to reply appropriately, and it includes a button-style response system. There's also the ability to program variables into the bot so that it can personalize responses – it will retain information about the user, then adapt its answers in a custom way.
It's Alive is inexpensive, starting at just $19. There's also a free plan that includes one chatbot and 1,000 monthly messages – a great option for a beginner who's still deciding if a chatbot is right for their business. Find out more about It's Alive pricing here.
11. Jacada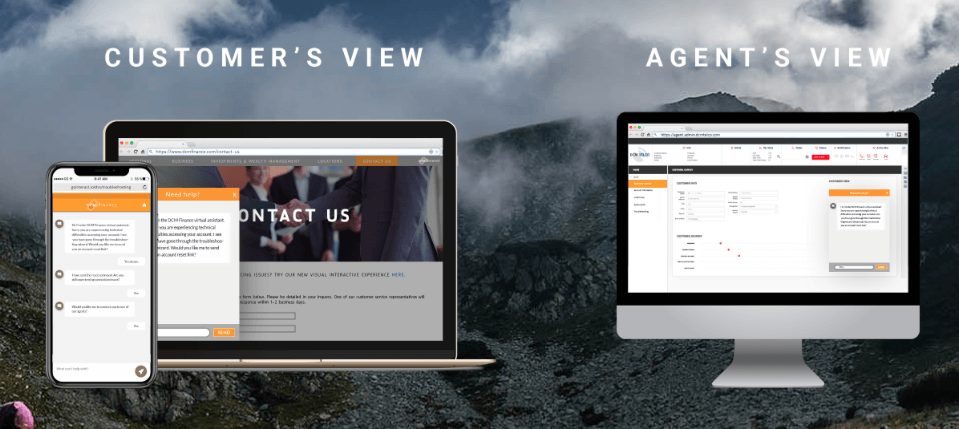 Jacada is a major customer experience platform that doesn't just include bots but also a number of other tools to help you interact with customers. Many of Jacada's features involve voice technology, which can help large scale customer service teams (like you'd find at a contact center). This isn't the best chatbot and customer solution for small- or medium-sized businesses, but it will fit many enterprise-level businesses well.
I wasn't able to find bot-specific pricing on their website, but you can find out more about their bots here and then contact them for a price quote.
12. ManyChat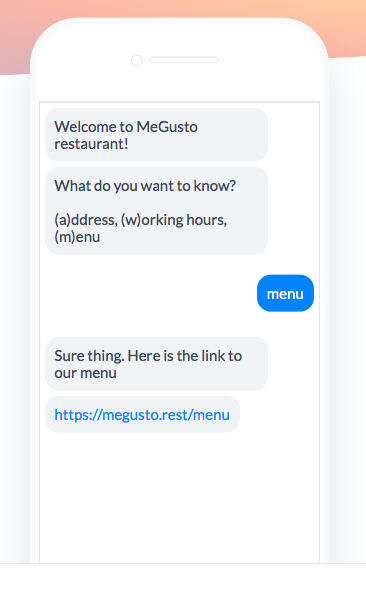 ManyChat lets you design Facebook Messenger chatbots to hit marketing, sales or support goals. They have a visual drag-and-drop builder that lets you build your Messenger bot quickly. They also offer several tools that will help you build your Facebook Messenger audience and automate your Messenger marketing.
The free plan includes unlimited broadcasts and a Facebook comments tool. Their Pro plan has several more features, including unlimited broadcast sequences and unlimited growth tools. Pricing is on a sliding scale based on how many subscribers you're going to engage per month.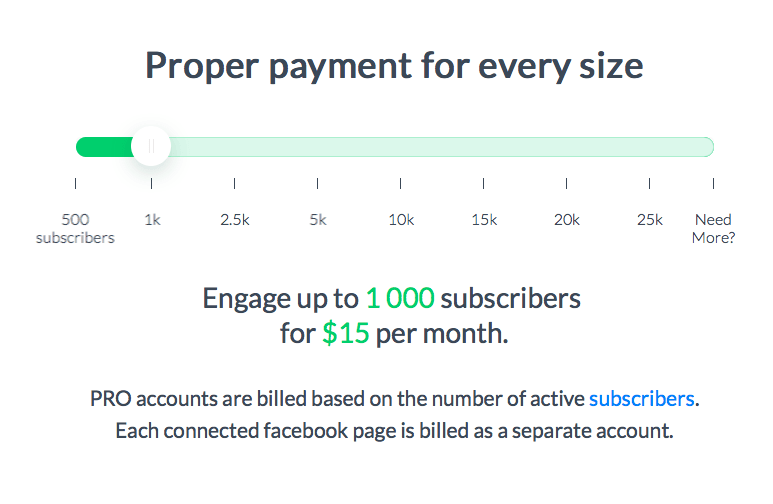 Find out more about ManyChat plans and pricing here.
13. MobileMonkey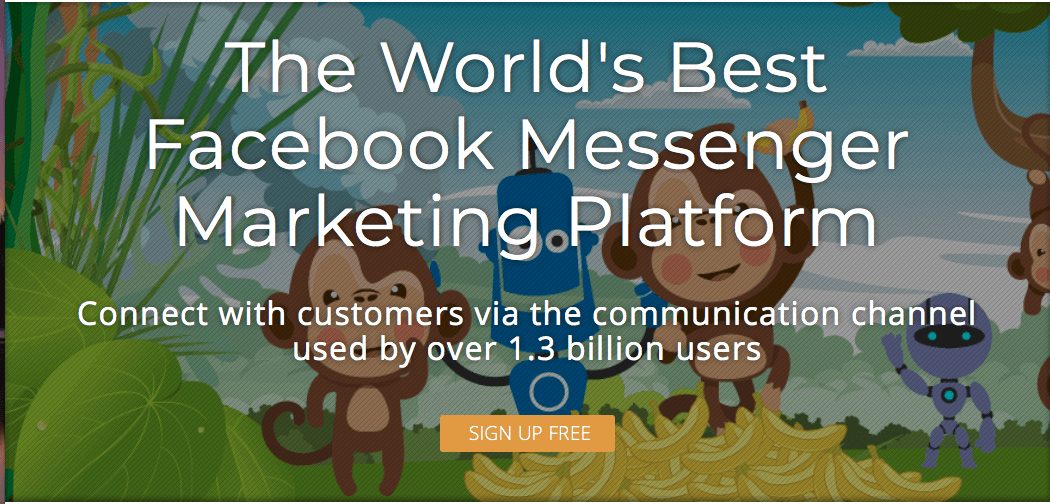 MobileMonkey's website looks a lot different from the other chatbots on this list, with bright, colorful illustrations and cutesy unicorn drawings everywhere. If you have a fun, youthful company, their branding alone will draw you to them.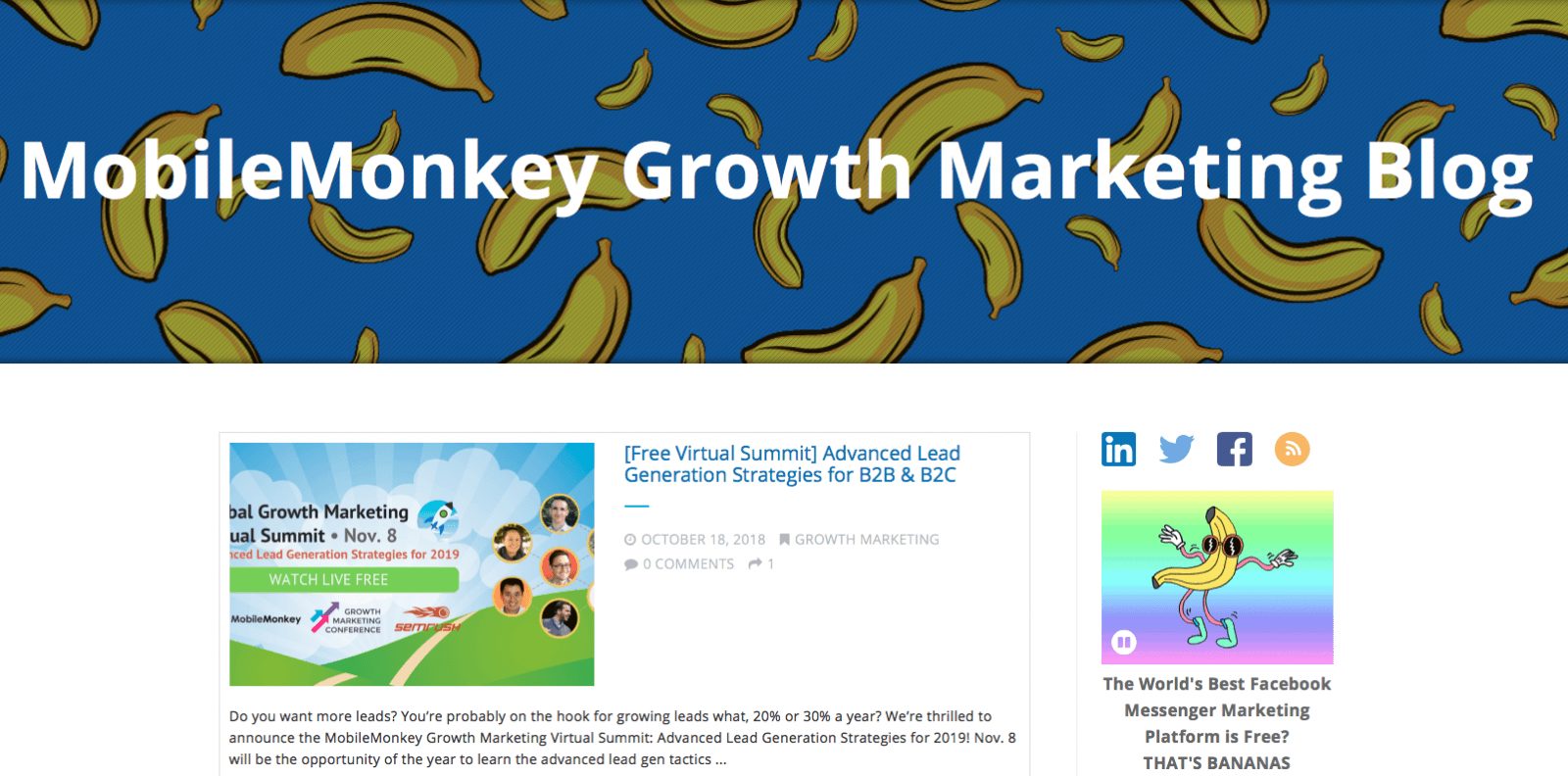 MobileMonkey focuses specifically on Facebook Messenger marketing, and you can do things like blast chats, track purchases, make appointments and override the chatbot if you want to speak with a customer live. They also host live events to help you get the most out of their tools.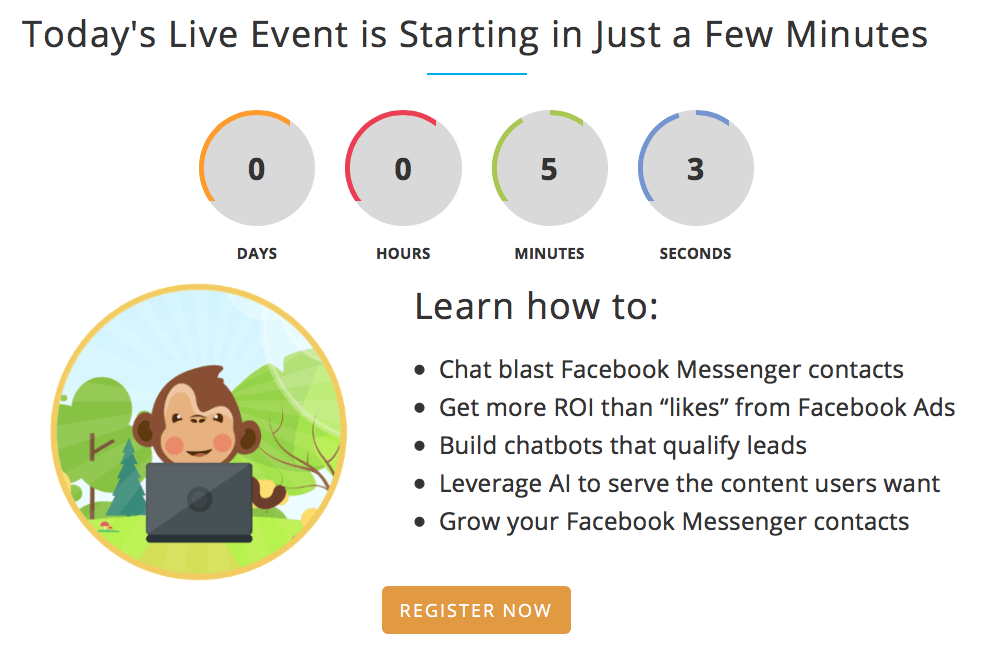 They have separate pricing for marketers and agencies. Their Free Forever Plan for marketers includes a number of unlimited features, including bots, Q&A triggers and custom landing pages. The Pro Plan is only $9 per month and includes even more unlimited features, like drip campaigns, integrations and analytics. Find out more about marketer pricing here.
Their agency pricing is $149 per month and includes unlimited pages and bots, an agency dashboard, multi-user collaboration, customer support and 25,000 contacts. Find out more about agency pricing here.
14. Morph.ai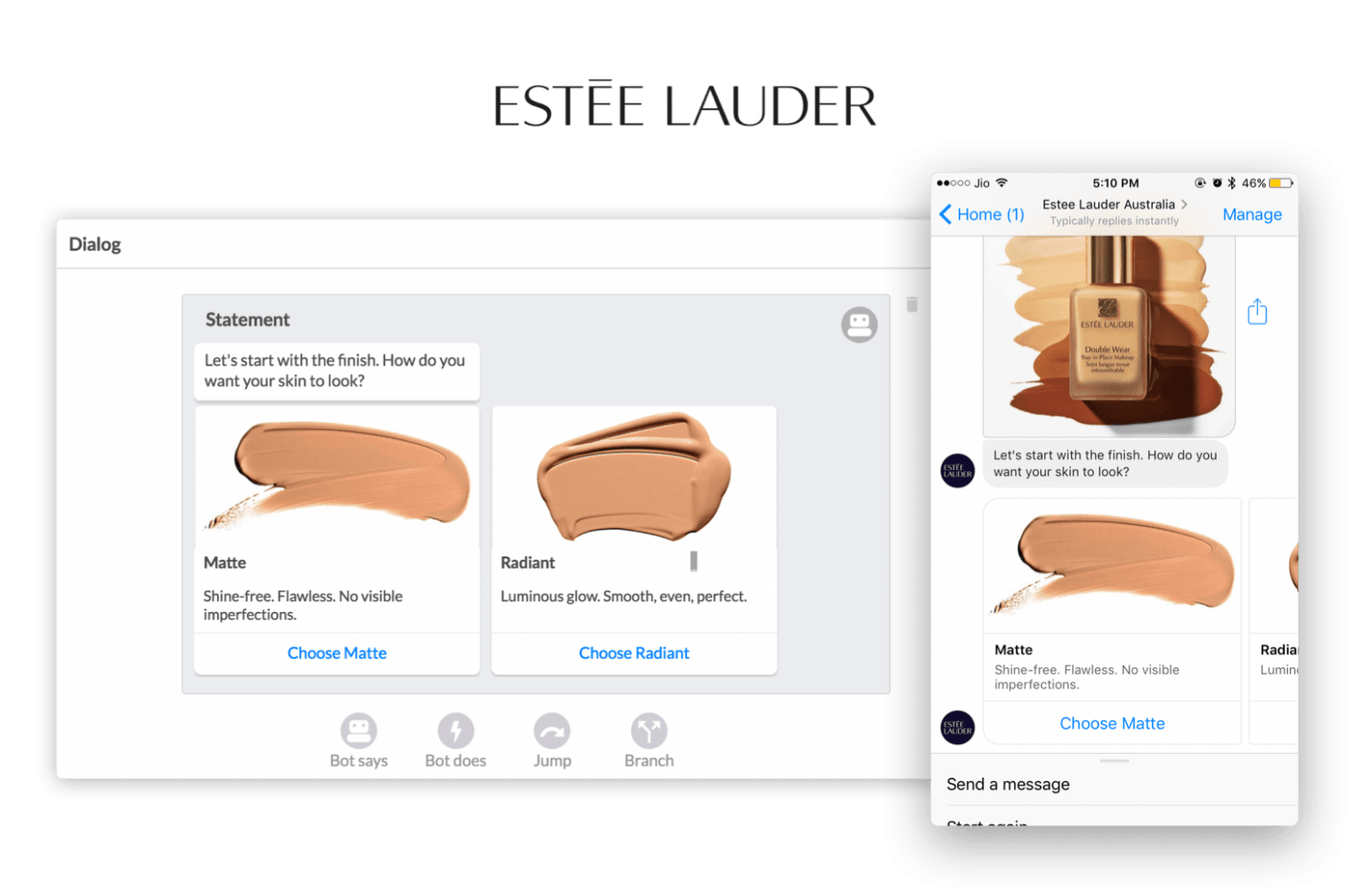 The AI-powered Morph.ai chatbot will work on Android and iOS apps; messengers; and websites. Many companies are able to automate a majority of their customer support using Morph.ai, and it's also able to integrate with the CRM system and business tools you currently use. Over time, it will learn new queries and responses. To enrich customer conversations, add carousels, cards and quick replies.
Morph.ai doesn't list pricing on their website, so you'll have to contact the team to request a demo. You can do that here.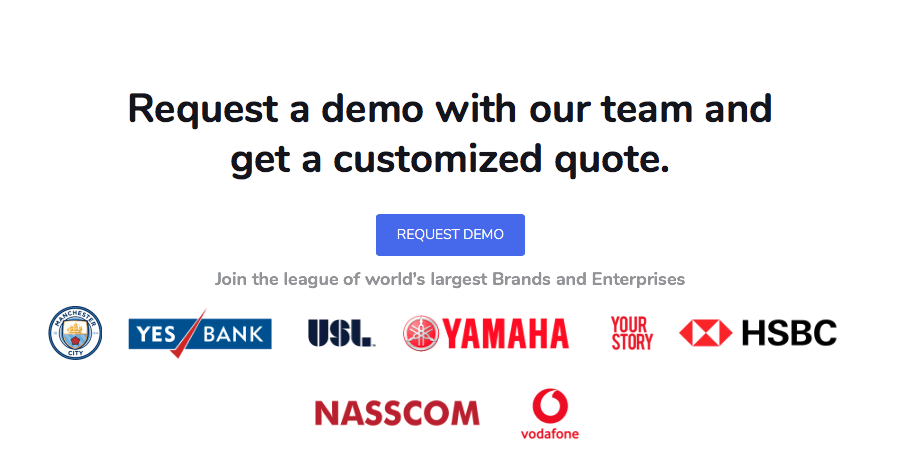 One Last Thought
No matter how small or large your business is, a huge part of your reputation depends on the quality of service you're able to offer customers, and fast customer service plays into that. Dissatisfying a customer even one time can mean losing them forever, not to mention the bad word-of-mouth they're likely to spread. If you want to explore more alternative check out Olark vs Live Chat or Olark vs Intercom. Chatbots help businesses of all sizes seize each and every opportunity to provide excellent, swift customer service.