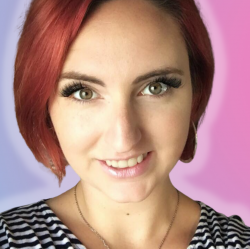 Latest posts by Jessica Lauren Vine
(see all)
Last Updated on October 1, 2021 by DMEditor
When you're ready to get your website up and running, you need a web host that can help you get the job done. Bluehost vs WPEngine is a great battle because these are two popular hosts that have a good reputation.
Your website is like your online business card and portfolio and you need to make sure the hosting you choose works for you in a positive way—not against you. While both of these hosting providers might be well-known and liked by many, you should make sure you use the one that will be the best for your business.
While there may be cheaper options available, we're going to look at the features and let you decide how much you're willing to pay to keep your website up and running without a hitch. Continue reading this article to learn more about Bluehost and WPEngine so you can make an informed decision about which hosting provider to use.
Main Differences Between Bluehost vs WPEngine
The Main Differences Between Bluehost vs WPEngine are:
Bluehost offers you the ability to host any website property, whereas WPEngine focuses primarily on the WordPress CMS
Bluehost uses a traditional hosting infrastructure, whereas WPEngine operates on a completely cloud-based platform
Bluehost offers great hosting for smaller websites, whereas WPEngine gives you better performance if you plan on having a lot of visitors
Bluehost has very inexpensive starter plans, whereas WPEngine is going to cost you for the higher quality of service
Bluehost vs WPEngine: Bluehost Overview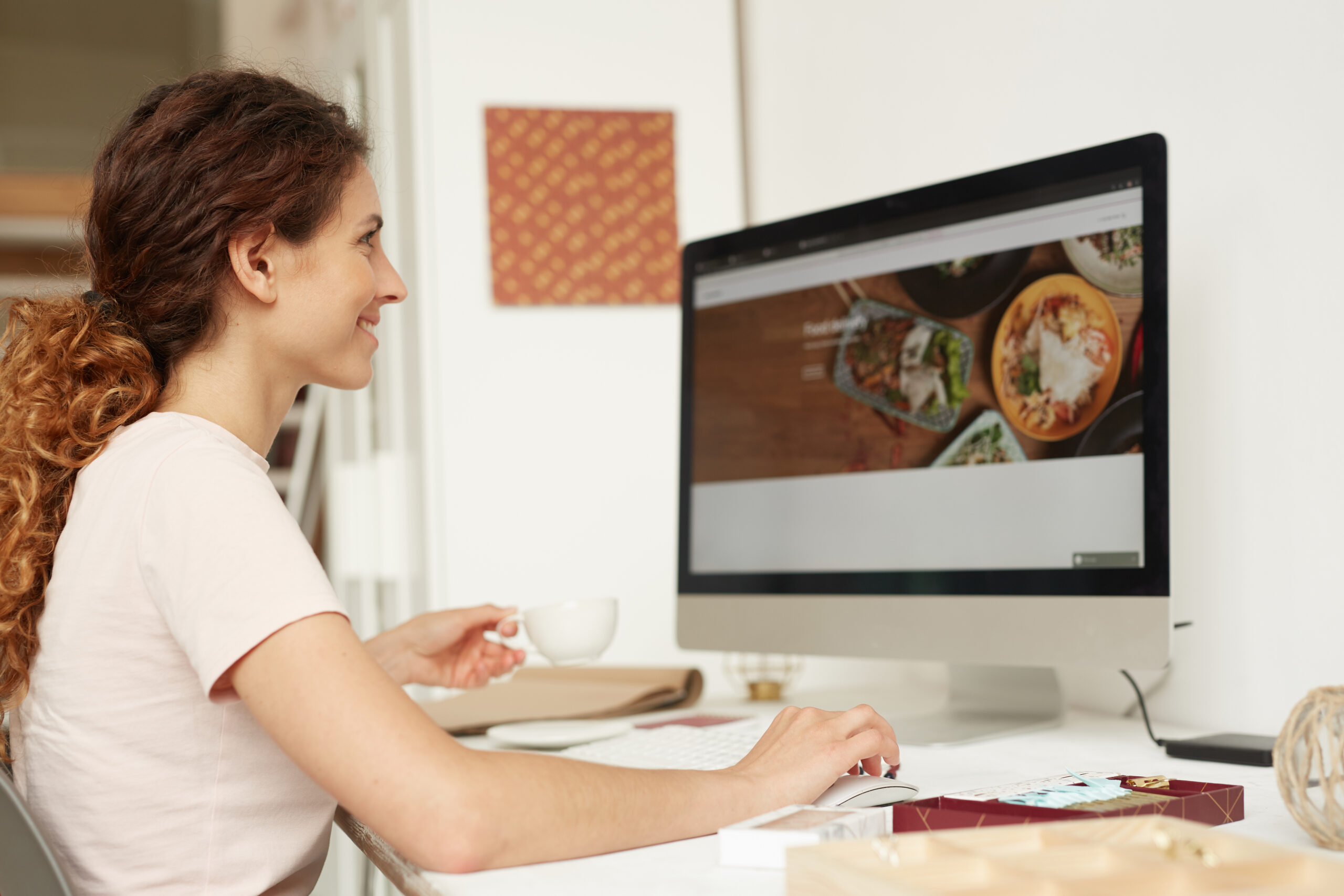 Bluehost is one of the most popular hosting companies around. In fact, WordPress.org even recommended using Bluehost, which does get a lot of people's attention.
The company got its start in 2003 when two men, Matt Heaton and Danny Ashworth, founded it in Provo, Utah. Their current claim to fame is that they serve over two million websites in multiple countries around the world. The only way they can do this is with their huge team of over 700 people that are also scattered around the world.
Their WordPress recommendation is long-standing—since 2005. They claim this is because of their ability to optimize WordPress sites like no one else. However, if you don't want to use the WordPress CMS, they don't limit you to the platform, so you can use anything else you want to without having to change hosting.
Another thing many people like about Bluehost is that they are open source. From their servers to their internal tools, they've built everything on open source.
Getting Started & Using Bluehost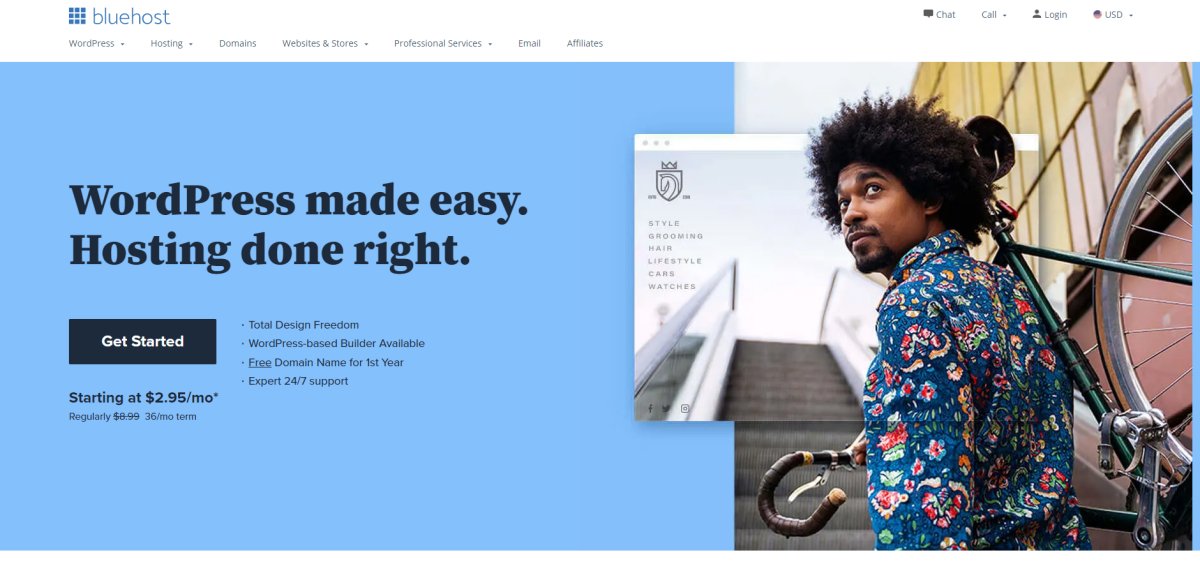 Bluehost is very user-friendly, so even if you're a complete newbie to hosting and getting your website up and running, you'll find that you can get started without a lot of headaches.
As a matter of fact, they boast that you can get your blog up and running within as little as five minutes. You can do that by buying a domain name, hosting, and easily installing WordPress on their hosting.
Whenever you go through this process, Bluehost uses prompts to make sure you get from no website to a brand new shiny website on the other end. They even walk you through setting up your WordPress website by installing some of the most popular plugins. All in all, Bluehost makes it very easy to use their service and get your website online.
Hosting Types
Unlike WPEngine, you have options with the type of hosting you need for your website.
The types of hosting available through Bluehost are:
Shared hosting
Virtual private server
Dedicated hosting
Shared hosting is hosting where you share a server. Your website and other people's websites are on the same computer. This computer has to "serve" your website when people request it and that's why you need hosting for your website. This type of hosting is much less expensive than the other types of hosting but it does have its drawbacks since it can be a lot slower.
Virtual private servers are almost like shared hosting, but they virtually separate your website from the other websites on the server. They aren't as inexpensive as shared hosting, but they aren't as pricey as dedicated hosting.
Dedicated hosting is dedicated to your website. No other website is pulling resources or putting your website at risk from viruses or other problems that could get in through them. Most smaller websites don't need this type of hosting, but you might find it helpful once your website has a lot of visitors.
Uptime
Bluehost has a great uptime guarantee that is 99.98%. It could be even higher but that's what they guarantee for their customers.
Customer Support
Another important thing to look at when it comes to hosting is how their customer support is. They have 24/7 customer support via chat and phone. If you're not in the same country, some international calling fees may apply, so make sure to check before calling.
Pricing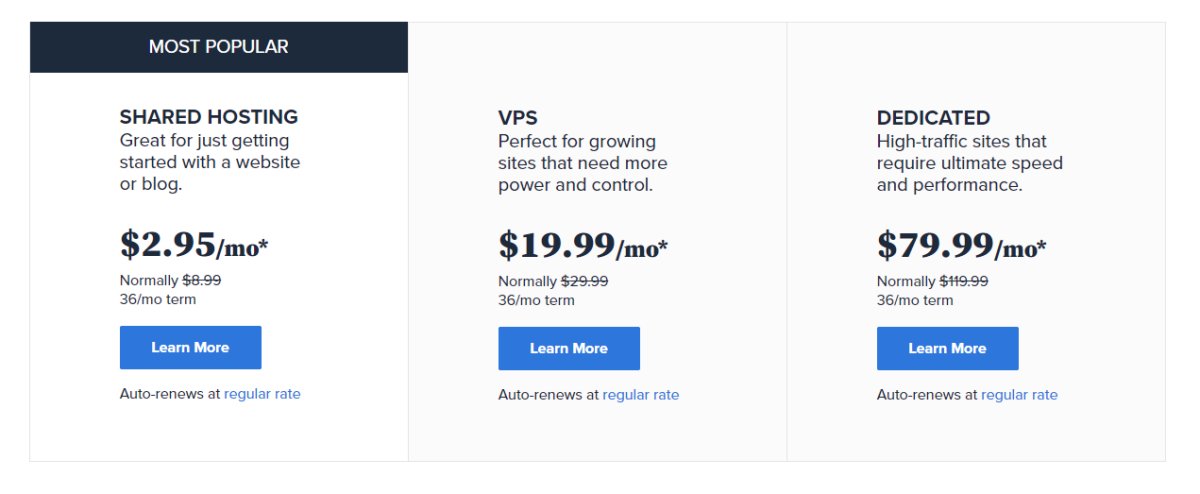 Bluehost gets a lot of people to go with their hosting platform due to the inexpensive cost of getting started. You can get started for as little as $2.65 per month if you commit to a 36-month term and use shared hosting.
Virtual private servers are as low as $19.99 per month for a 36-month term and dedicated servers for as low as $79.99 per month with a 36-month term.
Keep in mind that all of these plans auto-renew at the regular rate after you complete the initial term.
Bluehost vs WPEngine: WPEngine Overview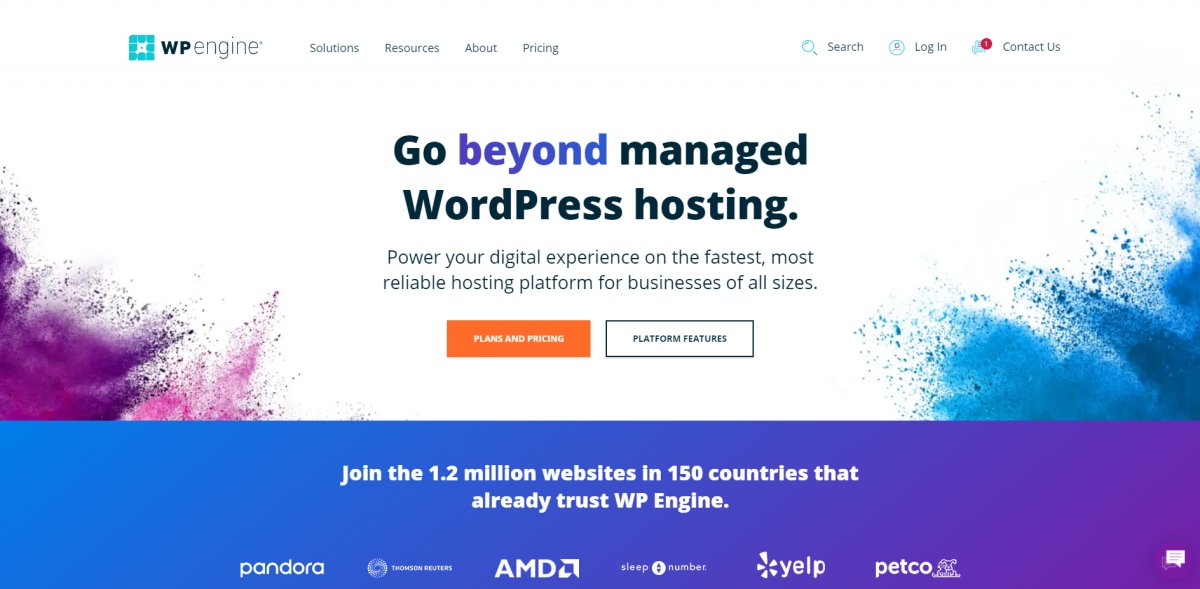 WPEngine started out in 2010 and is based in Austin, Texas. Now, years later, they claim to be the leading WordPress digital experience platform. They have strong core values that lead their business forward.
Those core values are:
Do the right thing
Customer inspired
Design matters
Committed to give back
Built for growth
With their focus only on WordPress, if you want to build your website on something else, you'll need to find another hosting company—like Bluehost.
WPEngine helps over 70,000 companies in over 140 countries with their hosting needs. They do great with WordPress but keep in mind that you're going to have to pay for it.
Hosting Types
As mentioned, WPEngine does not stray from what they know. They focus on WordPress to make sure your WordPress site is at its best. There isn't any shared hosting, virtual private servers, or dedicated servers. The only type of hosting you'll get from them is managed WordPress hosting.
Depending on what you need for your business, there are different pricing levels, so everyone can get their start with WPEngine and scale up as necessary.
Uptime
WPEngine hasn't displayed any promised uptime on their website, but customers claim they have very few problems with the company's uptime.
Customer Support
WPEngine has phone support as well as chat support. If you want to speak to sales, you can easily get in touch with support via chat or the phone. If you want to speak with someone in customer support, you'll need to log in to your account to contact them. Current customers say they have good support.
Pricing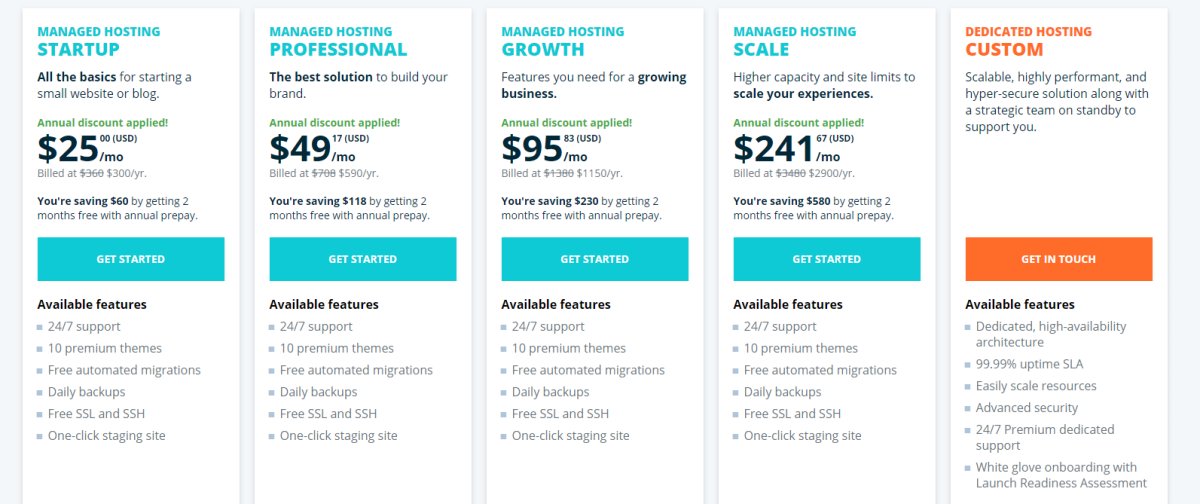 WPEngine is more expensive to get started than with Bluehost, but their startup package isn't too pricey. If you pay annually, you'll be able to save $60 for the year, which comes out to $25 per month. If you need more there are other plans available that are $49.17 per month, $95.83 per month, and $241.67 per month.
There is also a custom option available for those of you that need even more. This plan does have a 99.99% uptime SLA.
Which Type of Hosting Does My Website Need?
Depending on your budget and your needs, you may be able to get by with shared hosting when you're first starting. That's the least expensive type of hosting, but as your website grows, you'll likely want to go with hosting that gives you better performance and can handle spikes in traffic.
Both Bluehost and WPEngine have robust hosting options that will help your website grow without any problems. If you're on a tight budget, get started with shared hosting or the lowest managed WordPress hosting.
Other Hosting Alternatives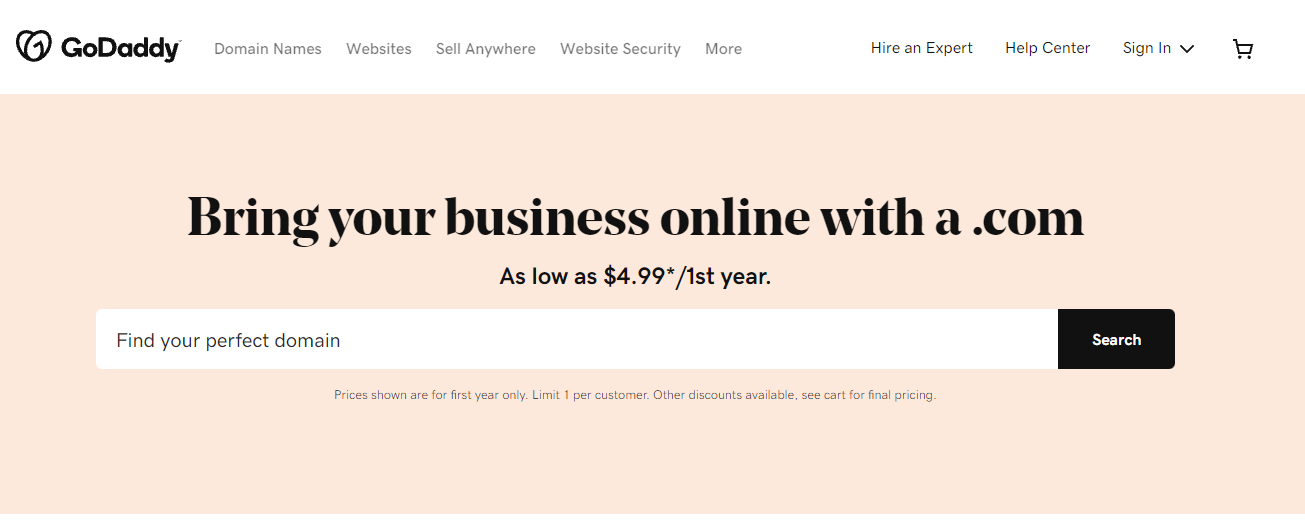 If you're not happy with either Bluehost or WPEngine, there are other options available for hosting. I've listed some of the top options below.
GoDaddy is a trusted name in domain name purchases, but they're also a good hosting company that many people swear by due to their knowledge and track record.
Kinsta is a hosting company that continues to grow in popularity. They are fast and give you high-quality hosting, but they can be a little pricey.
HostPapa is a lesser-known host but they have great customer service and offer a strong hosting experience.
FAQs
Question: How much is too much to pay for hosting?
Answer: If you're just getting started, you might not have a lot of money for hosting. However, this is an important part of your online business, so spending $25 or more a month isn't too much, but anything more might not be necessary at this stage.
Question: Why do I see Bluehost everywhere?
Answer: Bluehost has built a strong reputation since they started. They also have endorsements from multiple popular companies.
Question: Is managed WordPress hosting too limited?
Answer: If you're only going to be using the WordPress CMS, it's perfectly fine to only use managed WordPress hosting.
Bluehost vs WPEngine: Bottom Line
Now that you know more about Bluehost vs WPEngine, you likely see some things that stick out as positives and negatives for you. My belief is that you get what you pay for and with WPEngine, you will pay more than with Bluehost but their service is very good. If you do need a budget option then Bluehost is also a strong option.
Our Recommendation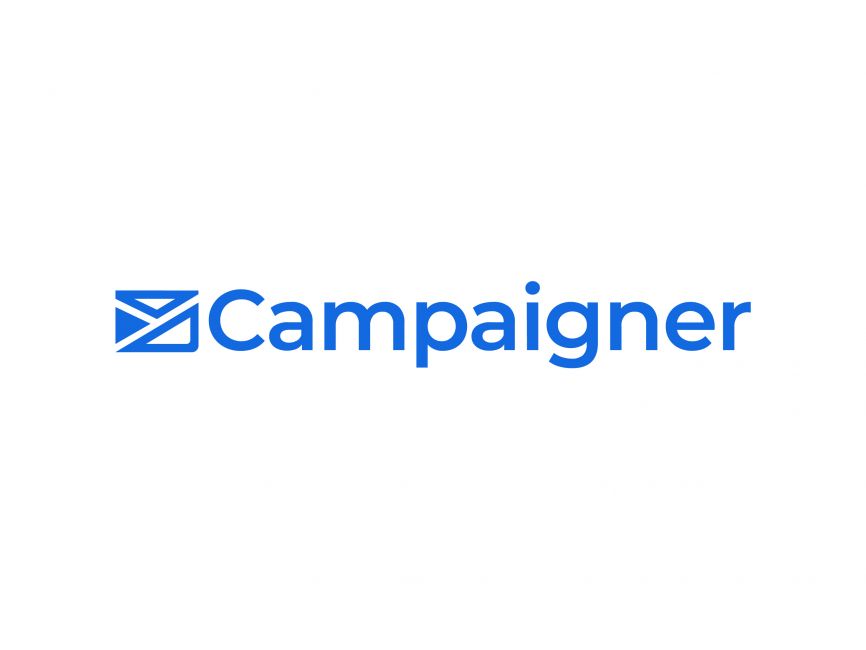 Have Your Heard of Campaigner?
Drive sales and revenue using advanced marketing automation, intuitive reporting and powerful personalization through email and SMS. Try Campaigner for free!
Start Your FREE Trial
We earn a commission if you click this link and make a purchase at no additional cost to you.