Last Updated on December 11, 2022 by Ewen Finser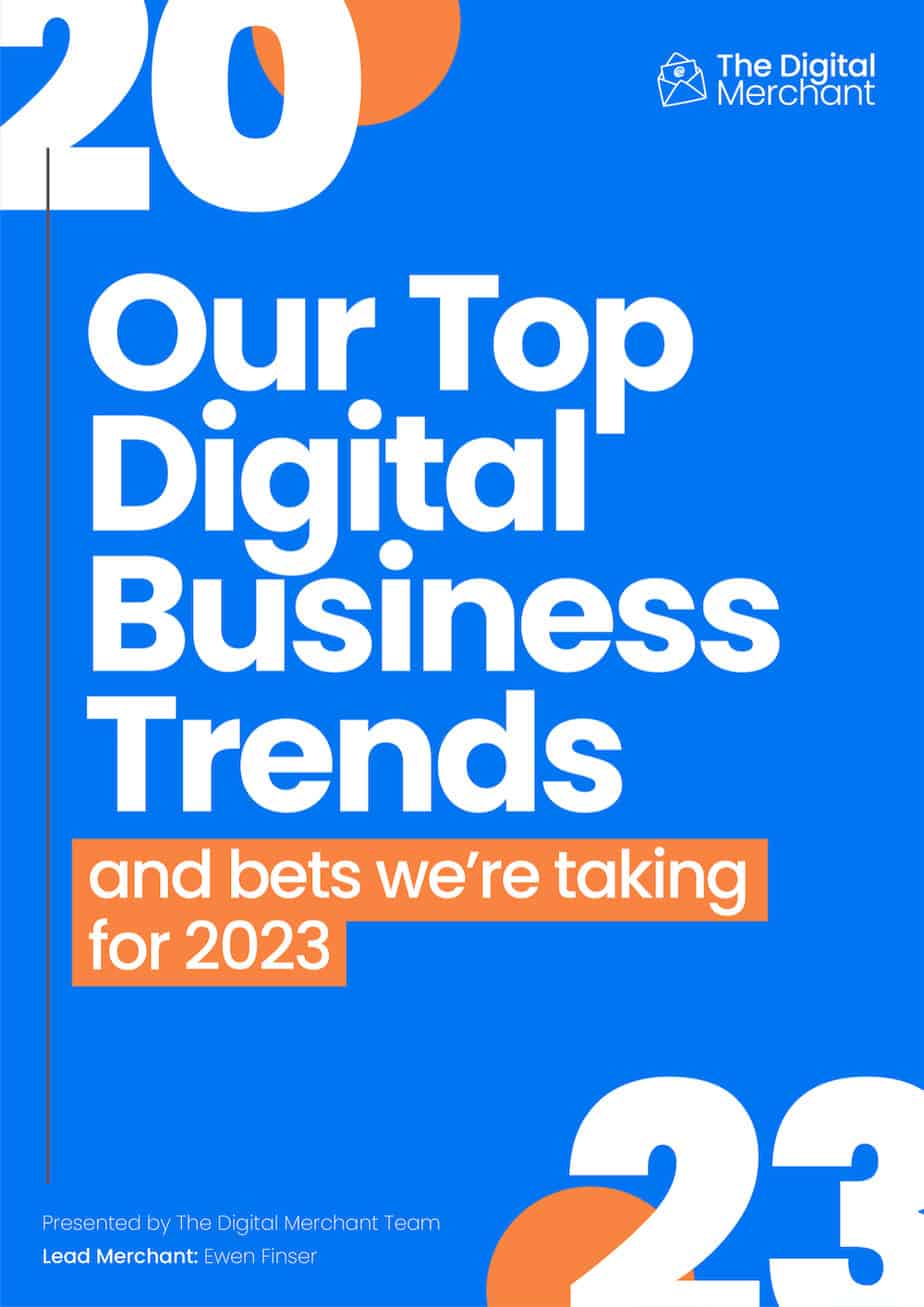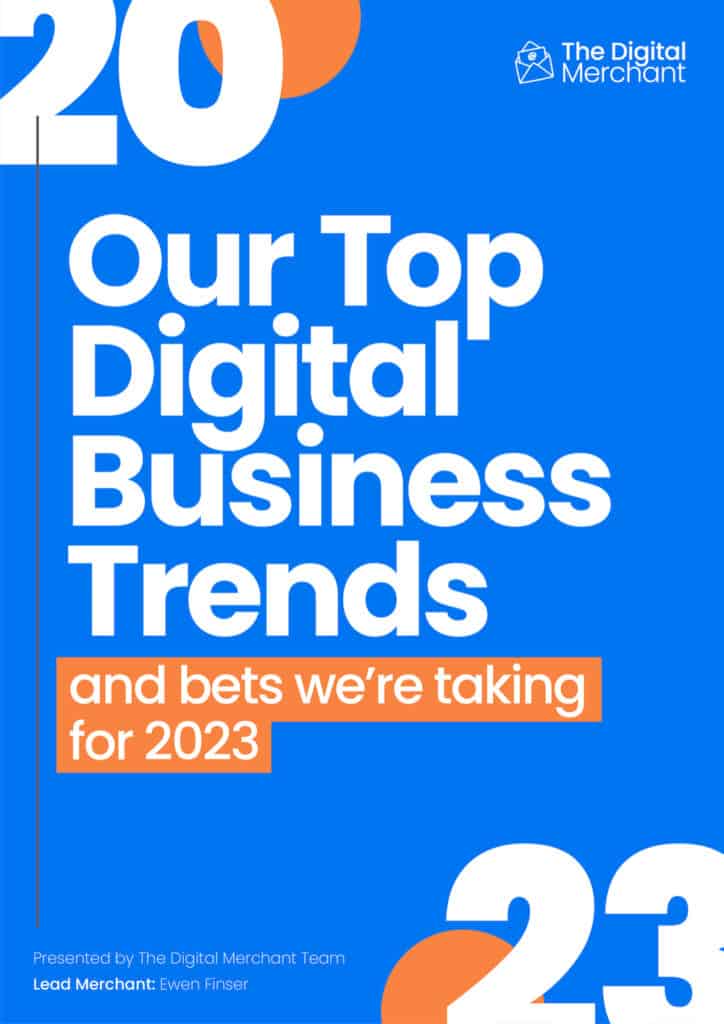 We're digging into the trends we're seeing for digital business in 2023, and making solid bets we're taking in our business this year!
The Top Ecommerce Trends for 2023
SEO Trends (from The Lead Digital Merchant)
Content Marketing Trends (What's on the horizon?)
Remote Work Trends (With tools biz owners need to know)
Digital Payment Options Trends
CRM Trends (Plus, the one CRM trend nobody is talking about).
We started this report to provide insights for all digital business operators and marketers. Regardless of what tactics or tools we use, digital trends affect us all. It's the common thread.
We compiled this report from our team of expert writers and our larger network of smart marketers with their fingers on the pulse.
Anyone can rehash the latest trending business topics; we wanted to provide a unique perspective from OPERATORS. This report speaks from experience.
Best of all, we can hold ourselves accountable by making this an annual report.

Next year – we'll revisit these trends and see if the bets we're taking come true.
Ewen Finser
Founder and Lead Digital Merchant, TheDigitalMerchant