Last Updated on November 30, 2022 by DMEditor
Considering DigitalOcean but not sure it's the right fit? Maybe you are already on DigitalOcean but regretting the decision?
Been there.
While DigitalOcean can have some advantages for custom hosting setups, it can be quite limited when it comes to support or automation. You have to be fairly technical to really maximize its potential and even then, it can be quite a time consuming tweaking all the features.
Still, it's ALL relative, depending on your project, teams, and/or business. That's why I created this page with the top alternatives to DigitalOcean that I considered (and ended up switching to the first one here).Cloudways
Summary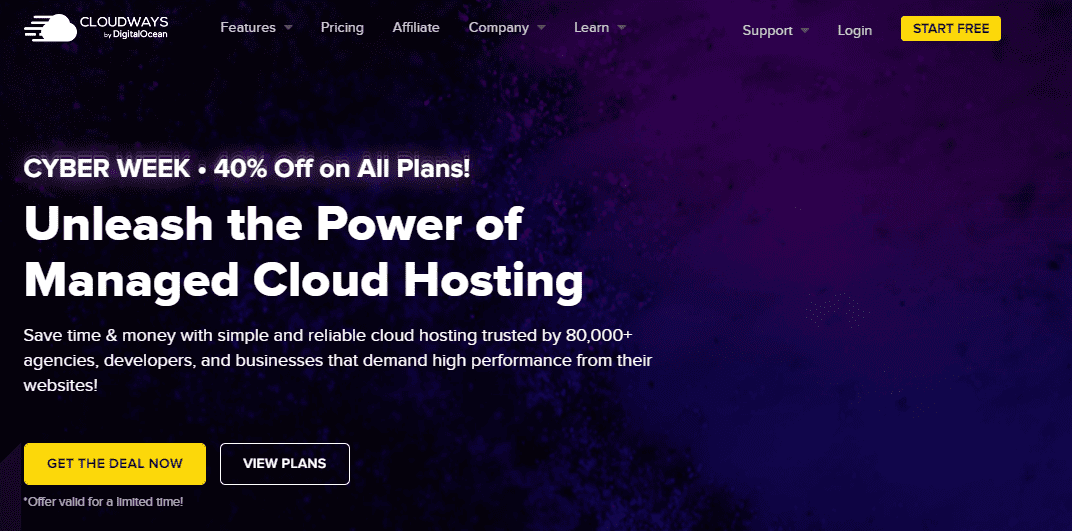 Best in class site speeds, plenty of customization, and a plan for almost any websmaster. That sums up Cloudways in a sentence. If you can spend a little time getting used to the interface and how it works, you will be well rewarded. Put simply, Cloudways punches above its weight and is a great (more user-friendly) alternative to DigitalOcean.
Cloudways Advantages
The best pure value for the money (if you can get technical)
Completely managed hosting solutions
Extensive server customization options
Free Wildcard SSL certificates
Best in class site uptime history
Unlimited staging areas
Team collaboration options (multi-user access and specific delegation admin)
More global server locations than DigitalOcean
Better 1-click install options (easy)
Complimentary backups available
Cloudways Disadvantages
Further Reading: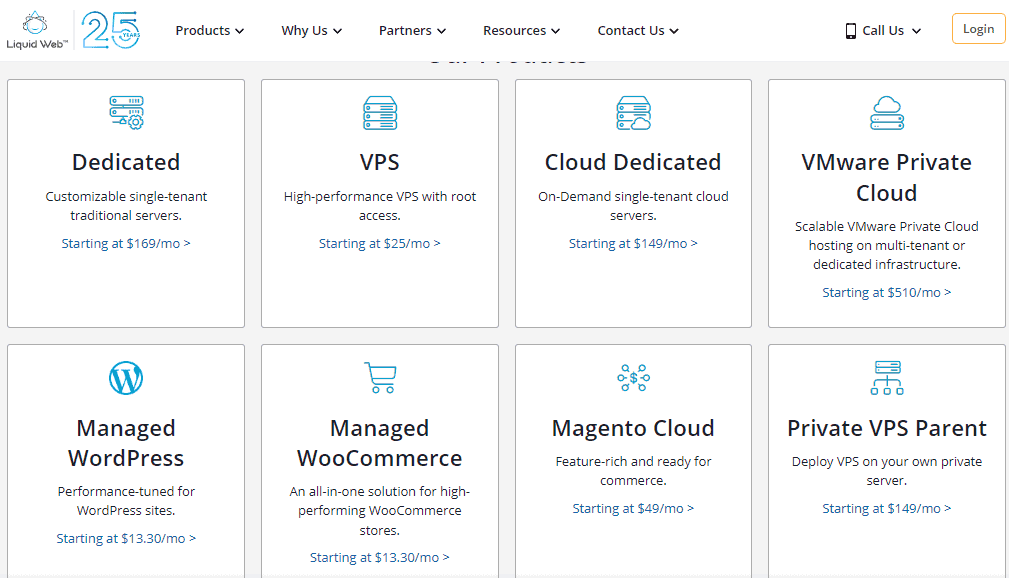 Summary: LiquidWeb is another less expensive DigitalOcean alternative, with some of the same features and some significant upgrades depending on what you need.
LiquidWeb Advantages
Comes with one free domain registration on most plans
More types and methods of on-demand customer support
Support for multiple languages (a great foreign language host!)
LiquidWeb has a hosting plan for pretty much everyone, from Managed WordPress to VPS, to Dedicated Server, and even VMware environments
Has a dedicated Managed WordPress plan, WooCommerce Plans
LiquidWeb Disadvantages
DigitalOcean plans CAN be cheaper than LiquidWeb, depending on usage requirements
No basic shared hosting plans
LiquidWeb Prices: Because they have so many plans, it's hard to summarize. Runs from $15/month VPS hosting, up to $500+/month VMWare cloud hosting.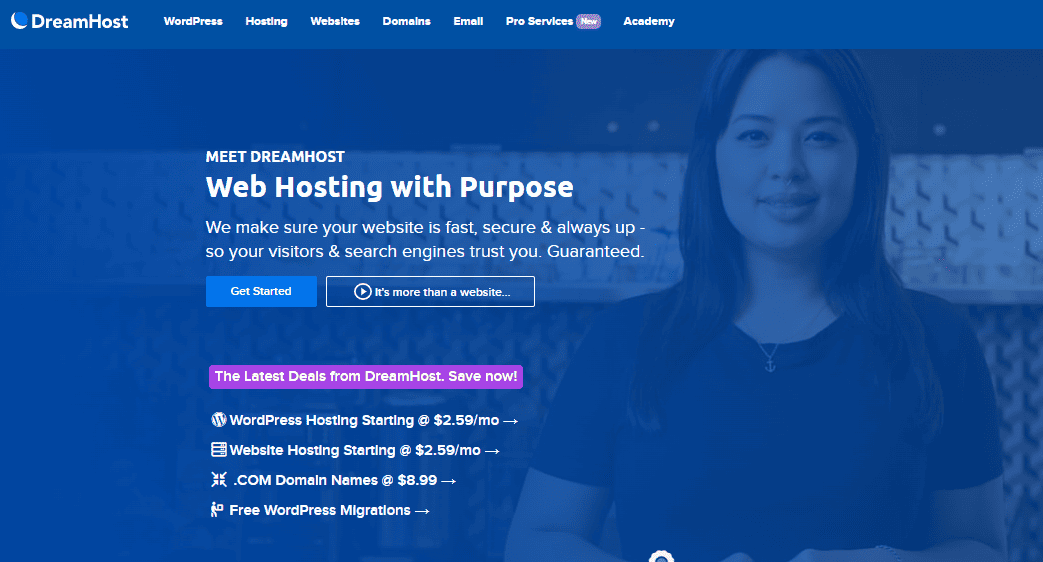 Summary: Dreamhost is an affordable hosting option that pegs in with above average features at low prices, with specific packages for managed WordPress hosing and WooCommerce hosting.
Dreamhost Advantages
Dedicated managed WordPress hosting plans (scalable)
Dedicated WooCommerce Hosting plans
Very affordable pricing tiers
FREE WordPress site migrations
VPS hosting plans available
Cloud hosting plans available
Detailed documentation and knowledge base
Incredibly user friendly interface
FREE SLL
Compensation for ANY downtime experienced due to their servers
Dreamhost Disadvantages
Limited live chat customer support availability
Phone support typically requires a call back
Above average, not best in class
Dreamhost Prices: Dreamhost gets started with their basic shared hosting plan at $2.59 per month (vs $2.75 for Bluehost). Managed WordPress Hosting and WooCommerce Hosting gets started at $16.95 per month.
Further Reading: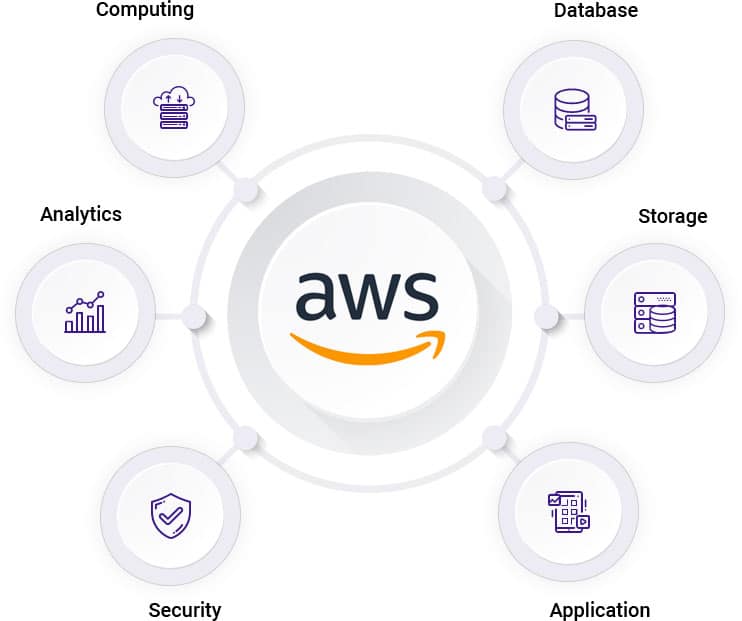 Summary: It's hard to beat the scalability and pricing power of Amazon Web Services. You certainly sacrifice some user-friendly features & for smaller fish, you aren't necessarily a priority for Amazon support, BUT it's one of the most cost-effective web hosting solutions at scale.
AWS Advantages
Can be incredibly cost-effective for large enterprises with dedicated tech teams
Scales very well, plenty of pricing options
Best in class infrastructure (Amazon uses it for all of their own lines of business)
Best in class APIs and webhooks
Massive market share advantage over DigitalOcean
Built-in support for Business Intelligence and Web Analytics use cases
AWS Disadvantages
Convoluted pricing structures
Not user-friendly, often requires a DevOps specialist or Sys Admin to configure optimally
Doesn't accept PayPal
Many hidden costs
AWS Prices: Amazon Web Services is famously NOT transparent about prices. You can use this calculator to create an estimate, but you may end up having to speak with their sales team in the end.
5. Linode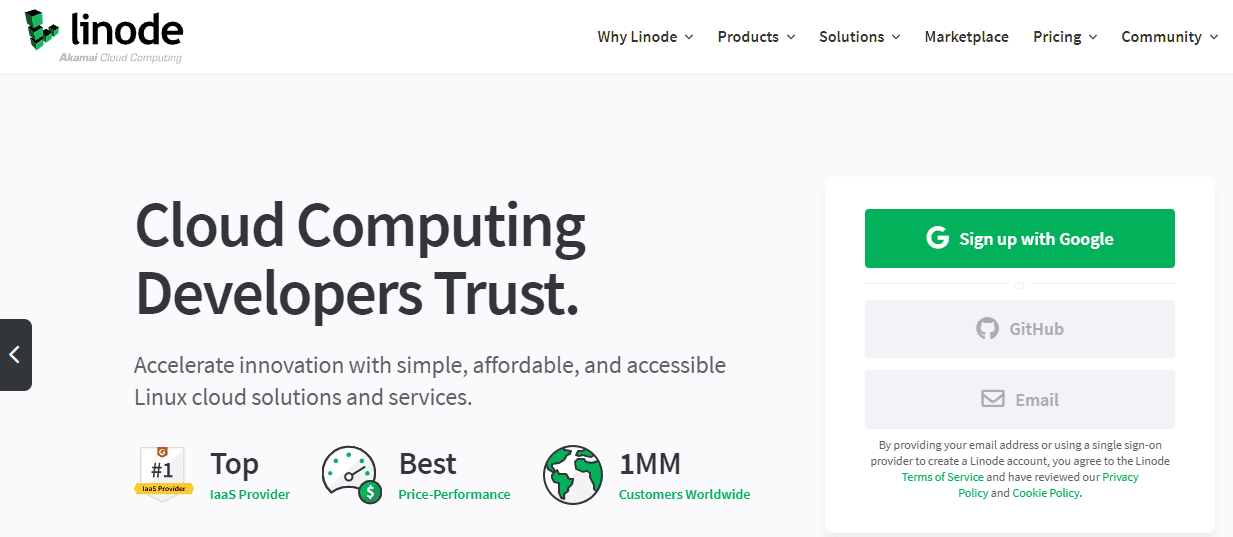 Summary: Linode is another affordably priced alternative to DigitalOcean, with some better security features and higher transfer speeds.
Linode Advantages
More dispersed data centers across an international footprint (11 total data centers)
Advanced DDoS protection is included in all plans
Premium migration services are available
Often less expensive than DigitalOcean, depending on your tech stack
Linode Disadvantages
While prices end up typically better, the pricing scheme is not very transparent at first glance
Only 7-day money-back guarantee whereas DigitalOcean offers a full anytime money-back guarantee
Linode Prices: Pricing is reasonable, but extremely variable based on your use case. Use this calculator to see what your monthly bill might be.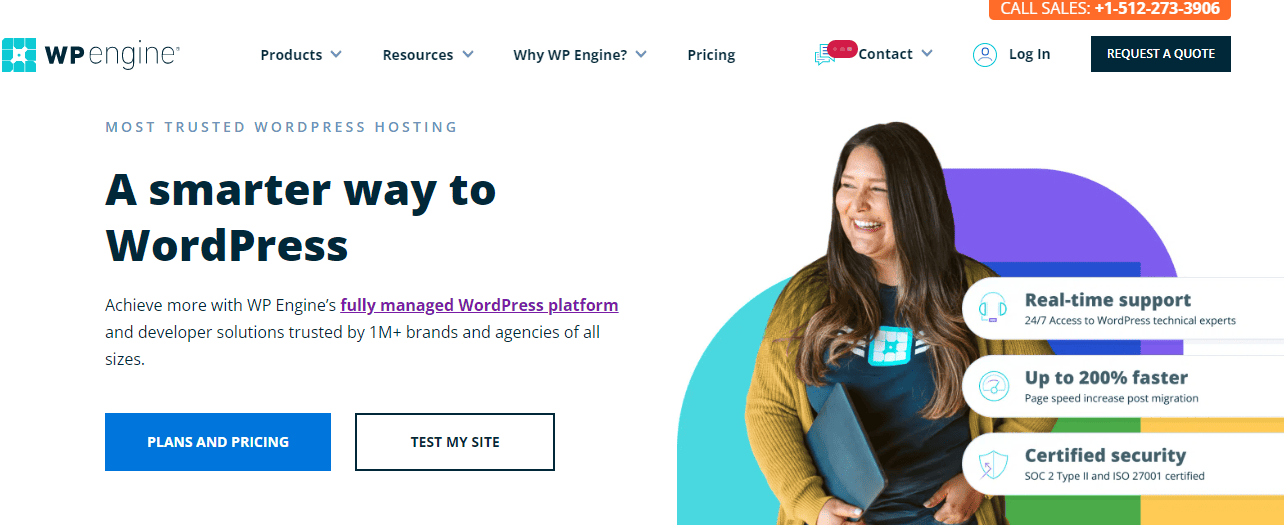 Summary: If you want to get all the high-end WordPress optimization that you planned on optimizing yourself on DigitalOcean, WP Engine naturally gets you 95% there. For a price. For high-traffic sites though, this can be a great trade-off relative to maintaining your own DigitalOcean droplets.
WP Engine Advantages
Best-managed WordPress hosting provided on the market
Extremely responsive support covers many use cases, and goes above and beyond typical requests
Industry-leading uptime
WP Engine Disadvantages
Much more expensive than DigitalOcean
Relatively buttoned-up security settings (certain WordPress plugins are blacklisted in the name of security)
Limited customization options
Not an option outside of WordPress
WP Engine Prices: Begins with the Startup Plan at $35/month, then the Growth Plan at $115/month, and finally the Scale Plan at $290/month. Custom packages for larger businesses are also available.
Further Reading:
The Final Word: So What's the BEST DigitalOcean Alternative?
Clearly, there are a variety of DigitalOcean competitors worth considering, but here are a few reasons to go with a specific option: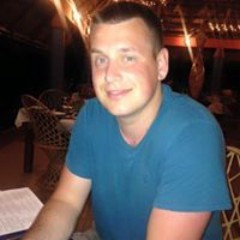 Latest posts by Ewen Finser
(see all)