Last Updated on September 29, 2022 by DMEditor
When I started working for a mass participation events company a few years ago, one of the many project management tools we used to manage our events was a RACI matrix. At first, I thought, "What is the RACI model?" but it soon became clear how this responsibility assignment matrix helps make the lives of project managers easier.
It assigns clear roles and responsibilities, so everyone knows exactly what their duty and role are. And trust me, when you have a large-scale project (aka mass event) with many stakeholders, you want to keep track of everything and know who's responsible for what.
In projects, there's often confusion over who is responsible for a task versus who has the authority to complete the deliverable. Plus, if there is no clear communication and understanding over who's responsible for what aspects of the project, it's likely to cause demotivation, confusion, and frustration. It's easy to forget you are part of a team and not working in your own little silo.
I've seen how beneficial the RACI model or matrix or chart (because everyone calls it something different) can be in a project, and I want to share that with you today.
Here is everything you need to and would like to know about the RACI model and how it can help you better manage a project.
My Bottom Line Up Front: What Is the RACI Model?
A RACI model or matrix (or chart or table) is a type of responsibility assignment matrix that project managers use to ensure the roles and responsibilities of every stakeholder are clearly designated. This helps ensure that there are no bottlenecks, no confusion, no frustration, and no slow decision-making that impact the project's success.
RACI is best suited for large-scale projects that require stakeholders from various departments or companies.
All About RACI: An Explainer of What Is the RACI Model?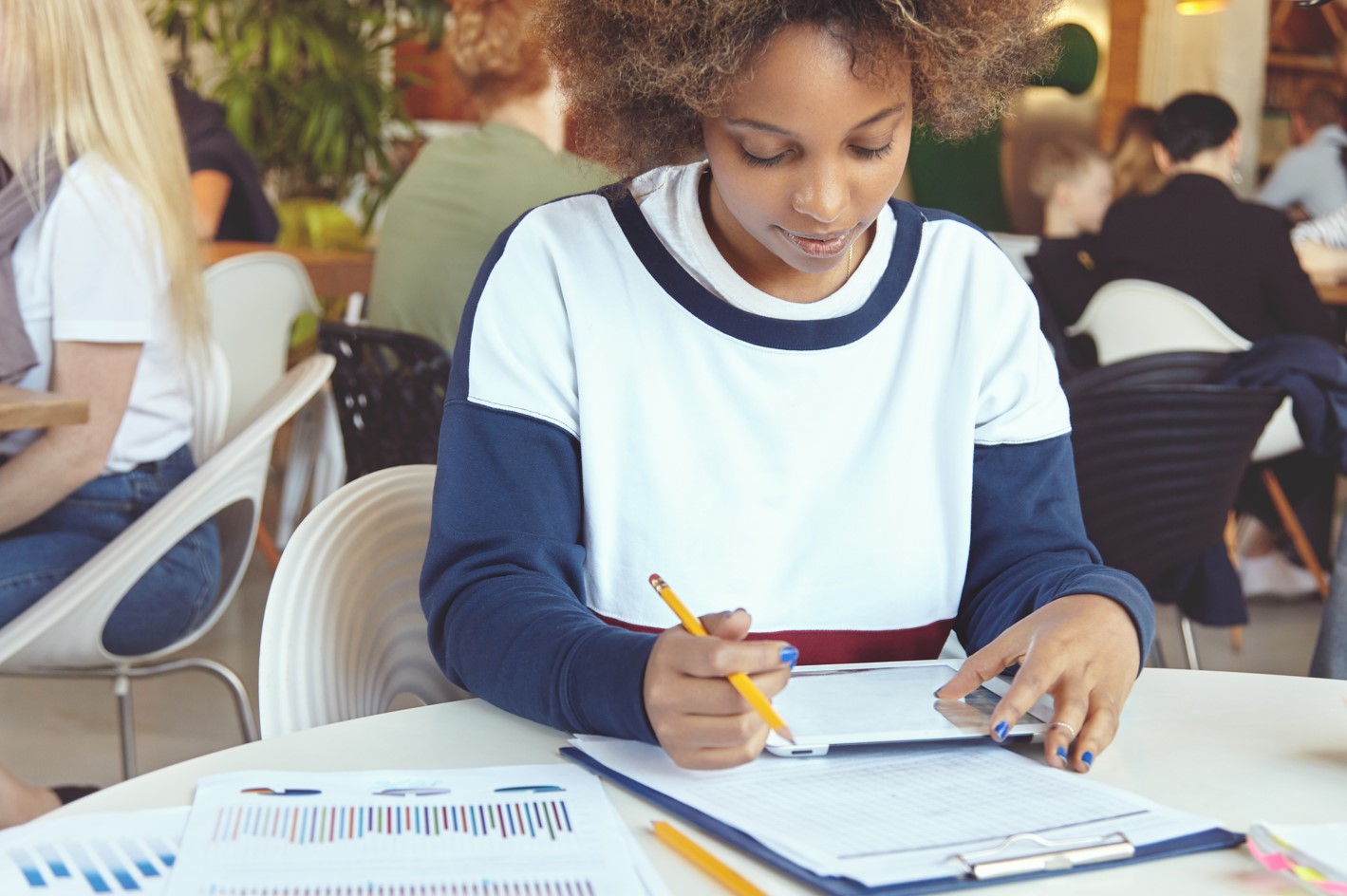 RACI goes by various names:
The RACI model

The RACI matrix

The RACI chart

The responsibility assignment matrix (although RACI is merely one type of these)
The acronym, RACI, stands for:
R:

Responsible

A:

Accountable

C:

Consulted

I:

Informed
And these terms denote the roles of stakeholders in a project. But before diving deeper into those, let's take a step back.
The RACI model is a matrix, diagram, table, spreadsheet, or chart that sets out who is responsible for what on a project. It's a visual representation you can share with all the parties involved, so everyone has a clear overview of what they need to do.
Beyond that, a resource allocation tool or project management tool like RACI helps you balance the workload on a project so everyone feels like they are involved (and they should be!). The RACI model also lists all the project's stakeholders and their level of involvement within a task. The letters R, A, C, or I denote each person's role, and once this is done, work on the project can start.
RACI establishes who are the decision-making parties. Not setting and agreeing on who is the "decision authority figure" is a massive oversight in a project as it causes unnecessary frustration and anxiety.
Once you understand the project, kick it off with a RACI matrix. It sets a good tone for the project, and everyone will feel like they are contributing.
The RACI Acronym
RACI stands for "Responsible, Accountable, Consulted, and Informed." It might be clear what each of these means, but I also know that "responsible" and "accountable" are very similar – depending on the context.
So let's dive into these roles you'll assign to the project's stakeholders.
Role

Meaning

Responsible

The person(s) who is responsible for the task

The person or group of people are responsible for the deliverable

Every task in your project should have a minimum of one responsible team

This is usually the project team

Accountable

The person who is the decision-maker and accountable for the task's success; they have final authority

They delegate and review all the work that's involved in completing the project

They ensure everyone knows what the project expectations are and that the tasks are completed on time

Every task should only have one accountable person to prevent slow decision-making and confusion

This is usually the project manager or someone in a management or leadership position

Consulted

The person(s) who need to be consulted for project details and other information (like requirements)

They give input and feedback on the tasks and work that need to be done

They have a stake in the project's outcomes since it can have an effect on their current or future position

They should be consulted before a task is started, during the duration of a task, and when the task is completed

Usually, this is a subject-matter expert but can be anyone whose work will be affected by the project's outcomes

Informed

The person(s) who should be kept updated on major (and sometimes minor) developments

They merely need to be looped into the project's progress but not consulted or overwhelmed by every tiny detail

This is usually senior leadership (like heads, executives, or directors) but may also be outside the project team (like a client) or in different departments
In essence, the differences between "responsible" and "accountable" in the RACI model are:
More than one person can be responsible for a task, but there can only be one person who is accountable for the task

Those who are responsible are task-oriented, while the accountable person is outcome-oriented.

The accountable person signs off on the deliverable, they must answer if something goes wrong, and they deal with any consequences if the project's goals are not met.
My Event Experience With RACI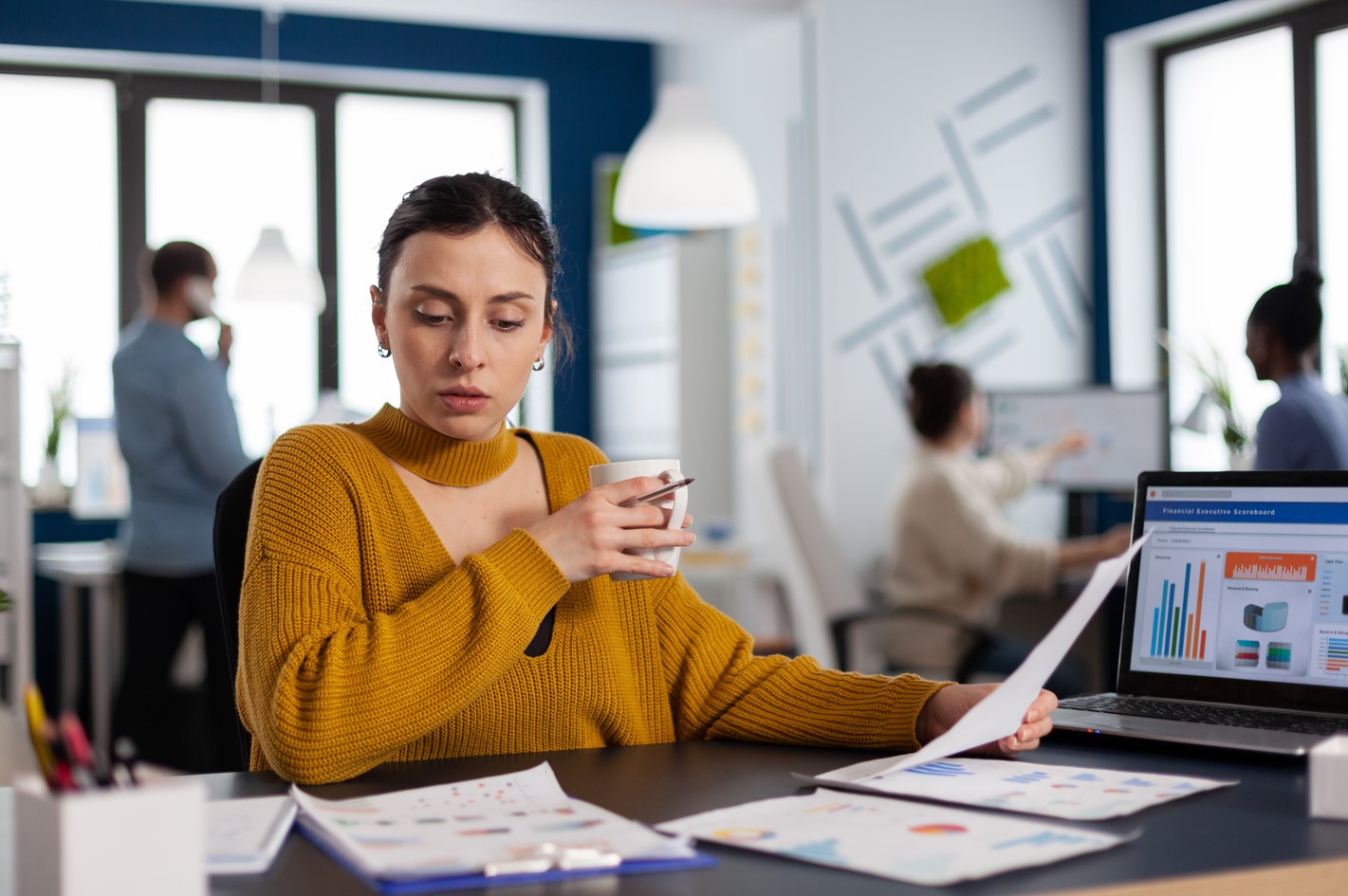 There were many, many, many stakeholders in a mass participation event – like a marathon with 20,000+ participants. You need to think about the venue, logistics, the route and safety, sound, branding, water for the runners, the sponsors and event owners and suppliers, the marketing team, and so much more.
Yip, I was part of the project management team, and everything fell on our shoulders, even though each "department" was also responsible and accountable for its elements.
Essentially, we had not just one RACI matrix but several for each "department." I created an Excel spreadsheet with each department in a tab, and from there, I had to list all the tasks the department had to complete. Then it was knowing who the stakeholders were and assigning their roles and responsibilities.
We also had a complex project plan that we used in conjunction with RACI. The project plan was also an overview project management tool, but we used it more to tick off what had been done and to keep track of due dates.
So what did my RACI look like?
This is an example of a RACI chart I'd have created for branding for the event:
Event Owner

Sponsors

Project Manager

(Race Director)

Find out what branding we have in stock from the previous event

Check if there were sponsor logo changes

Get quotes for new designs

Engage with the supplier regarding requirements for event branding
My actual RACI would have been much more involved – there were many more tasks to add to the matrix and many more stakeholders (at least 5 sponsors, more members in our working team, the suppliers, etc.). And at the end of the day, decide whether you are a RACI purist or a RACI rule breaker. The former will use RACI precisely as intended, while the latter will use the principle tenets of RACI and make it work for their project needs.
What RACI Isn't …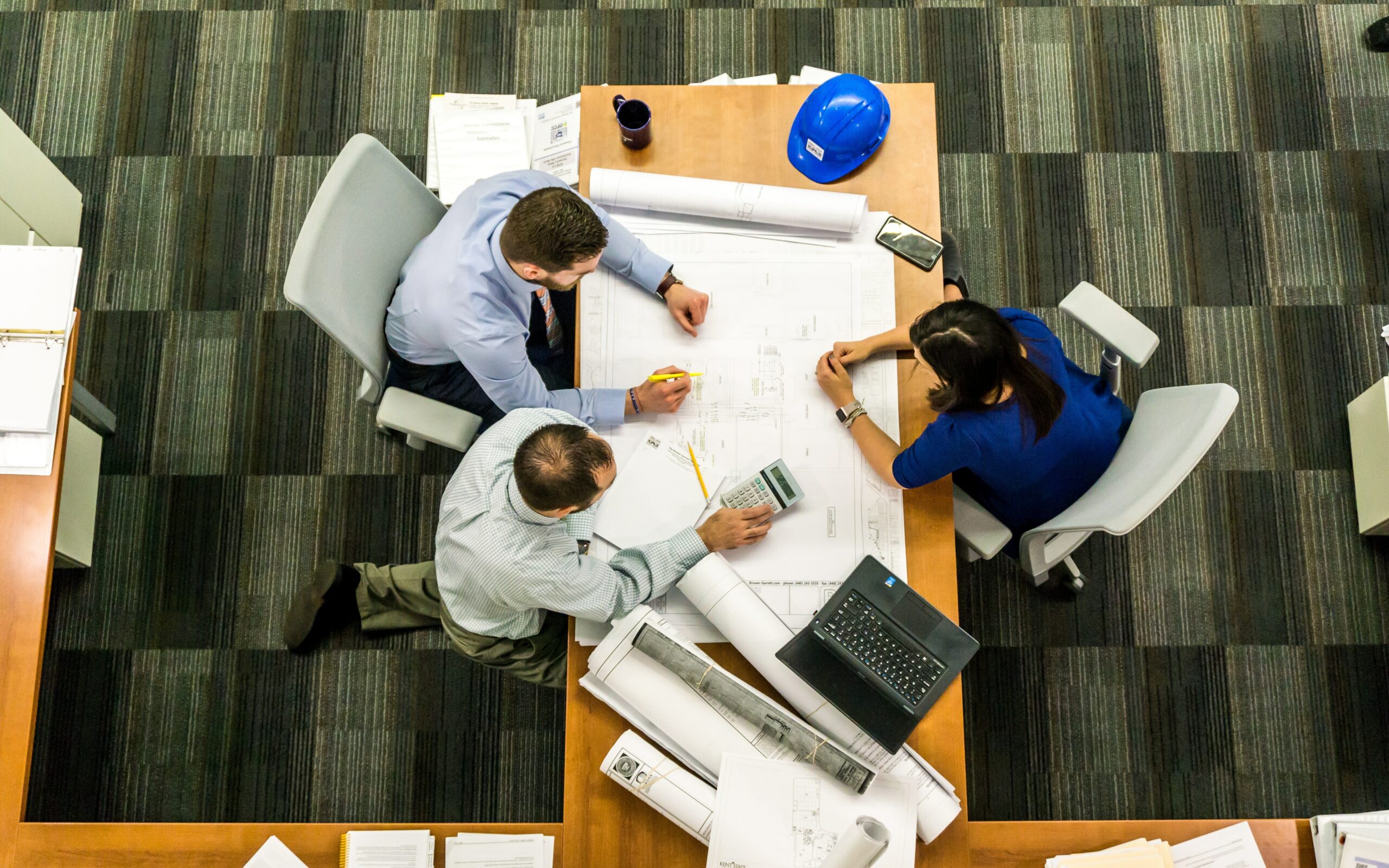 RACI isn't:
A project plan or a replacement for one
The difference between a project plan and a RACI matrix is that RACI simply designates roles to the stakeholders. A project plan details every task, shows the timeline, and explains how the project will be managed.
A DACI chart
A DACI (pronounced day-see) stands for "driver, accountable, consulted, and informed." These two charts are pretty much the same thing.
Who Uses a RACI Matrix?
Project managers use RACI matrices since it's a valuable tool when many stakeholders are involved in the project. However, RACI may not be appropriate or needed for every single project. When considering RACI for your project, take note of your project's scale and the structure of the project, company, or department.
Since RACI encourages every team member to be responsible for their task or defer to another person when needed, it's unsuitable for Agile organizations where teams should self-organize. It's also not ideal or required for small projects within one team or department.
The RACI model works best in these cases:
When it's a large-scale project that needs clear-cut workgroups or tasks

When an organization or project has static roles and responsibilities

When a project spans various departments and teams and even outside support or suppliers

When the project involved highly regulated industries

When the project involves multiple stakeholders for different deliverables
How to Create a RACI Model?
Creating a RACI model – luckily – doesn't involve rocket science. There are, however, elements of the project you need to know and understand before creating the actual RACI matrix. And if you know how to create a table, it's pretty easy to design a RACI model template and then just populate it. It took me about 5 minutes to create a RACI matrix template on Google Sheets.
I didn't fill this in completely, but you get the gist. I have a column for the tasks/deliverables that I split into areas or phrases and a column for the stakeholders. I created a drop-down menu using "data validation" for each person's role, and I color-coded things to make it easy on the eye using "conditional formatting."
I also added a key at the bottom (you can move it anywhere) so those unfamiliar with the RACI model can understand each acronym's letter. For my Sheet, I also froze the first column (A) and the first six rows (1-6), so if you have an elaborate RACI matrix, you can always see that column and those rows.
If you have a small team and a project where a RACI matrix makes things easier, you can set up the matrix on a whiteboard instead of going digital. Here's my RACI matrix template in View in Google Sheets. Unfortunately, because of sharing permissions, you can't see the drop-downs like you can in the screenshot above.
Follow these steps to create a RACI table for your project:
Step 1: Identify Your Project Scope and Whether RACI Is Right for You
The first step is understanding your project – what's involved and how "big" it is. You also want to ask yourself: Is the RACI model the best project management tool for your project? Or does another project resource strategy work better?
If RACI is ideal for your project and its needs, move on to Step 2.
Step 2: Identify the project team members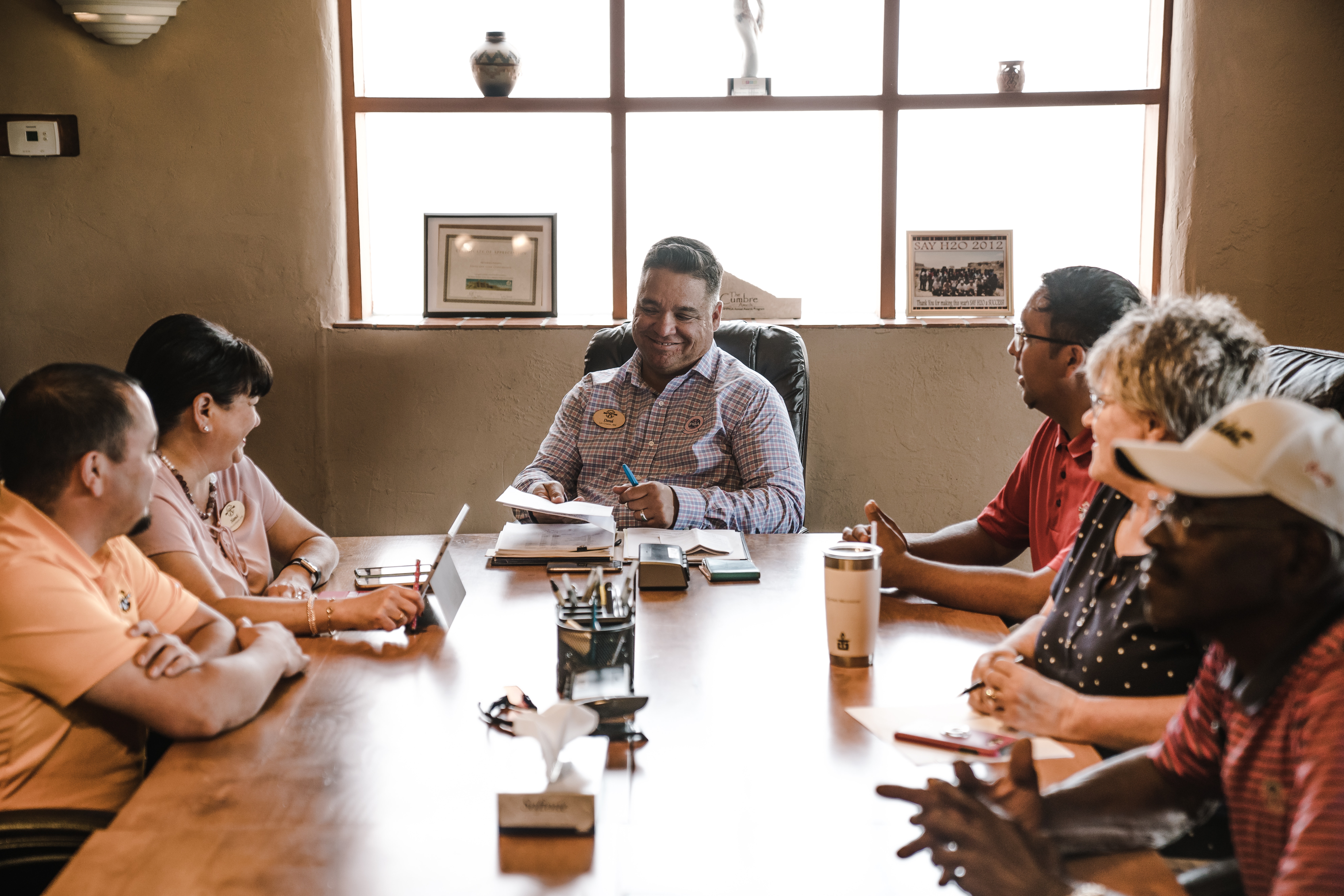 The next step is knowing who the team members are for the project. For me, in the events industry, it meant knowing who's part of every phase of the project and every "area" of the project – whether it was branding, route and logistics, the venue, technical requirements, or another "area."
We had a lot of stakeholders – there was the event owner (who had a team in their own right), us (the event managers; my boss was the race director), the sponsors (and their teams), the various suppliers, and "outside" help too.
You may not have as many stakeholders for your project, and that's perfectly okay.
Pro Tip: When adding the team members to the RACI matrix, add the person's name as it helps solidify their involvement and commitment. I would also add their titles or positions.
And you can even add comments if there's anything specific about the person you want to note – this doesn't have to be shareable – just for the internal project team's eyes.
Step 3: Identify the major milestones or deliverables
A RACI model's purpose isn't to include every tiny deliverable to the matrix; it's better to provide a higher-level overview of the major milestones listed on the matrix.
However, I firmly believe that you need to make RACI work for you, and for our projects, it worked better to have significant milestones and the key smaller deliverables on the matrix. It held everyone accountable and ensured that nothing slipped through the cracks.
When you are working on such a huge event, it's easy to forget something, and where every element is essential, missing something small can have disastrous consequences.
Step 4: Create the RACI Model
Decide whether you want to create a RACI model from scratch using Excel, Google Sheets, or PowerPoint. Or, you can use a template from a project management app and then simply populate the matrix with the relevant details from your project.
Step 5: Populate the RACI Matrix
This is the time-consuming aspect where you need to fill out the deliverables and team members, and you possibly need to tweak RACI to suit your project scope.
You also need to designate roles and responsibilities for each team member listed on the matrix and for every deliverable. So fill each table cell with:
R

for responsible

A

for accountable

C

for consulted

I

for informed
Instead of the letters, you may also choose to write out the words.
Step 6: Consider the Project and the RACI Matrix and Get Approval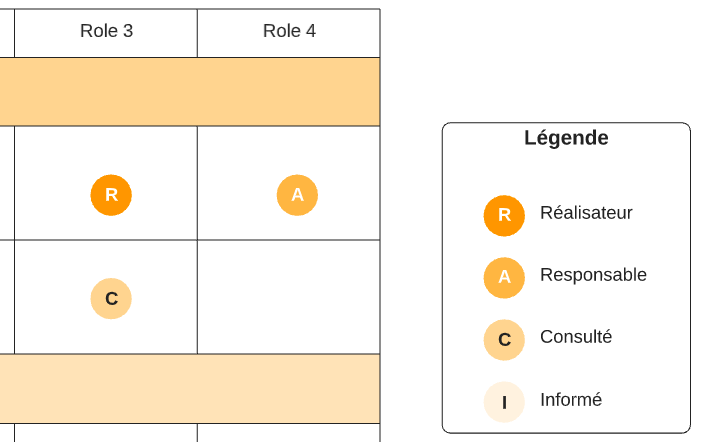 In this step, you want to consider the project as a whole and then look at your RACI matrix. As yourself these questions:
Did you include everything?

Is there one accountable person per task?

Does the RACI clearly define who is responsible for what?

Does it speak to your project plan?
If you are happy with the RACI matrix, you'll need approval. Who approves the matrix depends on your project.
In our case, I was responsible for creating the RACI chart with the help of the project lead. He also had to approve it before sharing the matrix with the event owner, who had the final say. (#itwascomplicated – I know).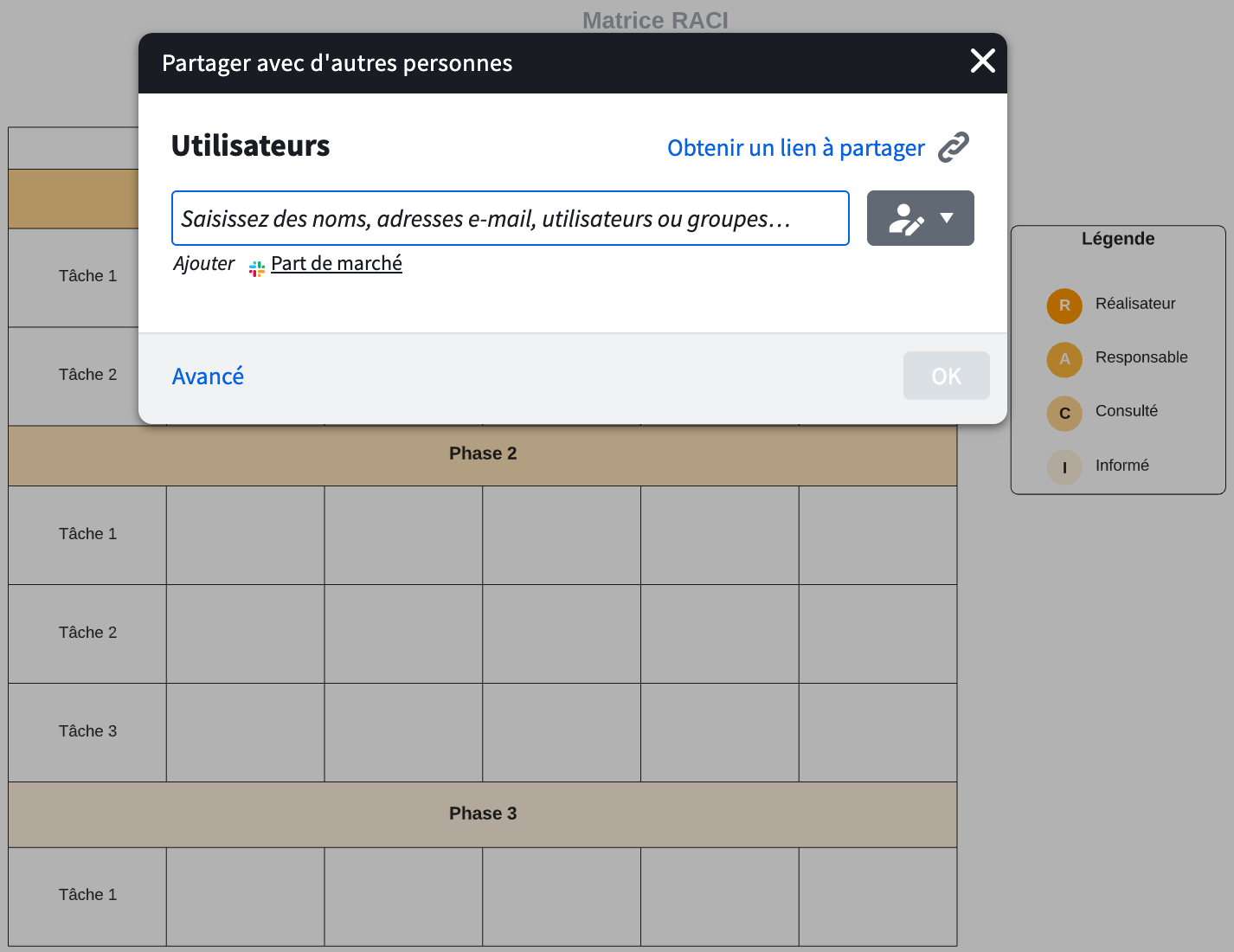 The last step is to share the RACI matrix with all the parties involved in the project. If it is a Google Sheet, you can share the link – maybe put it on VIEW access so not every person can chop and change stuff at will. If you have an Excel sheet or the RACI chart in another format, attach it to an email.
Tools to Help You Create a RACI Matrix
If you don't want to create your RACI model from scratch, there are various software platforms you can use to make life easier for yourself. I like to design my own templates because it gives me greater control over what something looks like, how I can share it, and how I can tailor it.

But check out these templates on these sites:
RACI Model Best Practices: 16 Tips
To ensure RACI matrix success, adhere to these best practices:
Before creating and populating the RACI matrix, carefully map the project's deliverables. Instead, consult relevant stakeholders to make sure what the deliverables are.

If you are creating the RACI chart and you're kinda at the bottom of the pecking order (#workmule), you may be scared to assign responsibility and roles to those in senior leadership positions.

And even if you are in a more senior position, assigning work to someone higher up in the ranking ladder is still scary. But don't be scared. Those higher-ups are also responsible for the project's success, and the RACI model helps ensure that commitment.

When it comes to any projects, it's essential that everyone – from the higher-ups to the interns – are on the same page. So ensure you standardize the project approach for all the team members. This ensures roles and responsibilities are distributed.

Only have one accountable person per task or deliverable. If this is always the same person, it can create a bottleneck.

Ensure that the person accountable for the deliverable has the authority to help complete the task.

Every task should have a mandatory accountability and responsible role. You may find that you don't need to consult or inform stakeholders on every task – possibly just the major ones.

Keep all the stakeholders informed of any updates or changes to the project – this includes letting even those on the lowest levels (who are part of the project) know.

Always keep the RACI model up to date. This ensures that nothing slips through the cracks and lets everyone know if something has changed. An "old" un-updated RACI matrix doesn't help anyone.

Ensure all the stakeholders on your RACI chart acknowledge and agree to their share of the roles and responsibilities. You need to get their buy-in as this helps ensure the project's success.

Don't include the nitty-gritty like status reports and team meetings in your RACI model; focus on decisions, milestones, and project deliverables.

Include a key with the definitions of the RACI terms on the matrix, so everyone can easily and quickly refer to them when needed.

Your RACI chart needs to be aligned with your project plan so there's no confusion over due dates and details and who does what.

If your team requests that more tasks be added to the RACI matrix (small, detailed ones), you'd want to circulate the project plan.

While having a RACI template is good, and you can standardize it, it's essential to remember that every project is unique. It may have different milestones and levels of complexities, and the RACI model should align with these.

Every person should stick to their roles and responsibilities on the RACI matrix – once it's been approved. Changes in the predefined roles leased to confusion and distrust.

Ensure you understand the difference between the accountable person and the responsible person – you don't want to mix these two in the RACI chart. Sure, an accountable person can also be responsible, but this is rare.
Pros and Cons of Using RACI
Here are the pros and cons of using a RACI matrix:
RACI Model Pros
Never hear the words "who's doing this" again, as all roles and responsibilities are clearly defined.

The RACI matrix clearly defines who is responsible for what (i.e., who needs to complete the task), who needs to be informed and consulted, and who is the authority figure responsible for making final decisions.

As the project manager, a RACI table helps you maintain open and transparent communication with all the parties involved in the project.

A RACI matrix ensures that the stakeholders aren't overwhelmed with unnecessary information or deliverables.

The RACI model ensures there aren't "too many cooks spoiling the broth," and everyone and their sister offer input and advice.

The RACI model lets all the stakeholders know how much time they'll need to invest to meet their roles and responsibilities; they'll know precisely the impact the project will have on their work and the time available.

When used appropriately and every stakeholder buys into using a RACI model, it instills confidence because each team member knows what they are doing.

A RACI matrix is an intentional and concrete framework that helps you manage all stakeholder relationships from start to finish of the project.
RACI Model Cons
The RACI model is limited because it can't adapt to real-time needs and changes of your project; ensure you use a project management tool like a project plan with a RACI matrix.

Roles in the RACI chart are pretty rigid, and if your project needs are frequently changing, RACI might not be the best tool to use.

RACI might not adequately illustrate a stakeholder's part in the project.

There may be possible confusion over what R, A, C, and I mean. Include information about these role designations as a key in your RACI matrix and a brief in your email.
Alternatives to the RACI Model
The RACI model isn't ideal for every project. So what other project management models can you use?
RASCI Matrix
The RASCI (pronounced ras-key) matrix is like RACI, but you have another role you can assign – that of "supportive." The supportive person supports the responsible person; they help get the tasks done.
RAS
RAS (pronounced rass) has only three roles you can assign:
R – responsible
A – approve
S – support
In this model, you don't account for roles and responsibilities outside the team with the "consulted" and "informed" positions in RACI. You can still have external communication taking place; it's just that you need to account for it differently.
CARS
CARS (pronounced like cars) is like RAS but with another role. This extra role is the "communicate" responsibility, which is akin to the "informed" and "consulted" parts in RACI.
DACI Chart
The DACI (pronounced day-see) chart is the same as RACI. The "d" in DACI stands for "driver," and these are the responsible people in RACI – the ones who do the actual work.
CLAM
CLAM (pronounced klam) is similar to RACI and DACI:
C – contribute (consultants and they do the work)
L – lead (delegators and managers of a task)
A – approve (decision makers)
M – monitor (like the informed in RACI)
RAPID Responsibility Matrix
The RAPID responsibility matrix assigns the following roles:
R – recommend (kicks off the project by suggesting a task or action)
A – agree (agree with the recommendation)
P – perform (doers or workers)
I – input (contributors)
D – decide (ultimate say in how the task moves forward)
FAQs
Question: What does the RACI model stand for?
Answer: The RACI model stands for "responsible, accountable, consulted, and informed." These four words are the roles and responsibilities assigned to the various stakeholders in a project to clearly demarcate who does what.
Question: What are the RACI rules?
Answer: The RACI rules are simple:
• Only include high-level or major tasks or milestones on the RACI matrix; otherwise, the model becomes too elaborate and overwhelming.
• At least one person needs to be responsible for every task – they do the work.
There should (ideally) only be one accountable party per task to avoid non-decisions or slow decisions.
• Share the RACI matrix with all the stakeholders involved in the project.
• Keep the RACI matrix up to date.
• Ensure that the RACI model is the right project management tool for your project.
My Final Thoughts on the RACI Model
The RACI model shouldn't be used for every and any project. It is best used for large projects where many stakeholders need to perform tasks, make decisions, and be consulted or informed.
For our "behind-the-scenes" work in the events industry, we had a simple project plan we used to make sure all our boxes were ticked (all tasks were completed on time). We also shared a comprehensive project plan with the stakeholders and had a RACI matrix to designate everyone's responsibilities.
RACI worked well for us; will it work well for you? Only you can answer that. Try the RACI matrix if you aren't sure and have some time to spare!
Read More: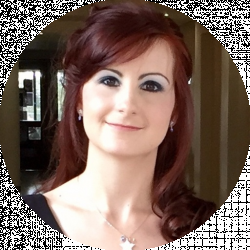 Latest posts by Denine Walters
(see all)
Get 40% OFF for 3 Months