Last Updated on november 5, 2022 by DMEditor
With the rise in e-commerce, the U.S. fashion and accessories industry has seen a significant upswing. Data from Statista indicates that the retail e-commerce revenues from apparel and accessories are forecasted to rise to $295.7 billion by 2025, up from $180.5 billion in 2021.
Despite the e-commerce boom and the growing interest in the clothing sector, not all merchants can attest to online sales success. The biggest reason for this isn't because they lack product or demand but because they fail to factor in the unique needs of the clothing industry when choosing an e-commerce platform.
Choosing the wrong platform can result in lost sales due to inventory, accounting, and customer data mismanagement. Many options are available, and selecting the perfect platform can be daunting. This article will discuss some of the best ecommerce platforms for clothing.
The Best Platforms for Selling Apparel Include:
Key Features to Look for In an E-commerce Platform for Clothing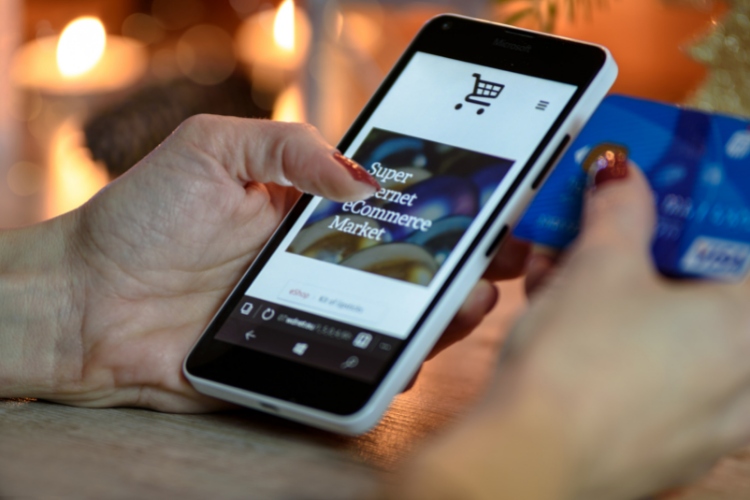 The success of any online clothing store lies in its ability to offer a smooth and safe experience. There's no one size fits all platform, but there are a few features that can help you find the perfect one.
Here are some of the main things to look for when choosing a platform for your clothing business:
1. Search Engine Optimization (SEO friendly)
Websites that rank well in the search engines have an advantage over their competition. Notably, 68% of all online experiences begin with an online search. A reliable e-commerce platform should have a robust onsite SEO, so your product pages are searchable and easy to find. Most e-commerce platforms will boast built-in SEO features, but they may not work to your advantage.
When considering SEO, look out for features such as:
Quality SEO plug-ins and tools

Custom URLs, page titles, and meta descriptions for all pages

Ability to set up to 301 redirect

Robot.txt control

Automated XML sitemap
2. Security
Your customers are the most crucial part of your business. Keeping their sensitive information safe is paramount. Payment security, order tracking, and PCI compliance should be at the top of your priority list when choosing an e-commerce platform for clothing merchants.
3. Integration Capabilities
Integrating with both in-house and third-party systems is vital to streamline business processes. For example, an e-commerce platform for clothing must integrate seamlessly with your current inventory system. The platform must also integrate with social media platforms such as Facebook, Instagram, Pinterest, and Twitter to drive sales.
4. Analytics and Data Recovery
E-commerce platforms should provide various reports and analytics to help you manage your business. You need to track sales, conversion rate, stock management, and customer behavior.
The platform you choose must have an effective reporting system to export data in Excel or CSV formats. This data will give you insights into your sales numbers, inventory needs, product performance, and margins regularly.
5. Advanced Customizable Options
E-commerce platforms should allow you to configure and customize them in a way that simplifies your tasks. For instance, you will need to design product pages, storefronts, and emails campaigns for your business.
An e-commerce platform must allow you to change colors, fonts, logos, images, forms, content layouts for special promotions or categories.
6. Multiple Payment Gateway Options
Customers want to buy online quickly, so they want easy payment options. Most platforms offer various payment gateways for both international and domestic transactions.
Major e-commerce platforms have integrated most top payment gateways such as Apple Pay, PayPal, Stripe, Worldpay, etc., for secure payments. However, you must check if the platform supports the payment gateway you want.
7. Tech-Support
How available is the platform's customer service? E-commerce platforms should provide live chat, phone, or email support to answer queries and help customers 24/7. The best e-commerce platform for clothing will also have comprehensive online tutorials and FAQs for better self-help.
Best E-Commerce Platform for Clothing
Below is a detailed analysis of some of the best e-commerce platforms for clothing available on the market today.
1. Magento: Best Overall Fashion eCommerce Software
Magento is the best e-commerce platform for clothing available today. It offers excellent flexibility and functionality, making it an attractive option for all users. Some of the top clothing brands, such as Fred Perry, use Magento because of its customizability.
It's a feature-rich platform that allows you to create and customize your clothing store as per your business needs. Furthermore, Magento is a good SEO option that lets users set up meta titles and descriptions for product pages to improve ranking.
However, it's not the most straightforward platform to learn and use, especially if you don't know how to code, but there's no shortage of online resources.
Magento features many extensions and plug-ins that allow you to add new functionalities to your clothing store. There are different types of extensions, including free and paid. The user community around Magento is very active, so there's a good chance you'll be able to find a compatible extension or plug-in for your needs.
Magento prijzen
Magento has three pricing plans:
Magento Open Source

Magento Commerce

Magento Commerce Cloud
The total cost of setting up Magento Open Source lies anywhere between $10,000-$60,000 per year. The Open-Source plan is free to download and install, but you'll have to take care of the Domain, hosting security, and extensions/plug-ins.
The Magento Commerce, best for enterprise-sized businesses, starts from $22,000 per year, but the cost may vary depending on your annual gross revenue. The Commerce Cloud plan allows you to back your data in the cloud, and the pricing starts from $40,000 per year. Magento Commerce Cloud is best for large businesses with large sales volumes.
Magento Pro's
Highly scalable and customizable (i.e., Magento page builder)

Supports a wide range of features and functionalities

Actively supported by the e-commerce community

AI-powered product recommendations (

Adobe Sensei

)

The platform's code is open-source, which means you can add new aspects

Geavanceerde beveiliging
Magento nadelen
It can be complex to set up and use

The pricing can go as high as $200,000 for you to access all the Magento features
Verder lezen over Magento in vergelijking met andere alternatieven:
2. Shopify: Easiest to Use for a Small Online Clothing Store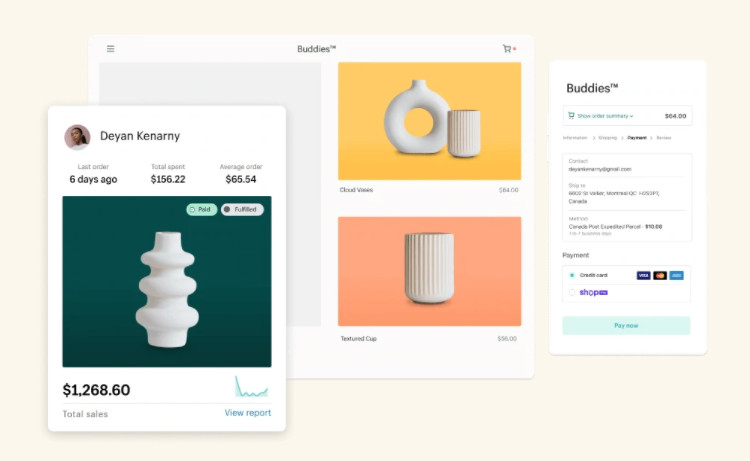 Shopify is an excellent e-commerce platform for new and established clothing businesses. It's highly scalable, simple to use, and very secure. Plus, it integrates with various third-party apps such as BigCommerce and social media channels.
Shopify is a hassle-free platform to use, thanks to its intuitive interface. The main benefit of using Shopify is that it's an all-inclusive solution, so everything is "out-of-the-box." Also, it has a very active community of users and developers ready to solve any problems you might encounter.
The platform has a robust POS system that allows merchants to manage online and offline stores from a single dashboard.
Shopify POS is one of the best mobile point-of-sale systems for ease of use, inventory management, and unified reporting. It also provides fully integrated hardware that includes a perfect POS setup, whether you want a retail store or a pop-up shop.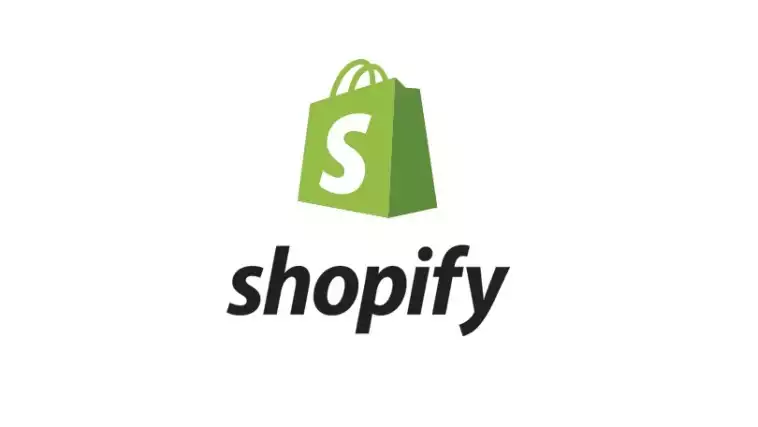 Waarom Shopify wint
Er zijn VEEL ecom-platforms. Slechts één ervan heeft een echt NETWERK-effect dat je groei kan katapulteren. Shopify heeft duizenden ontwikkelaars die apps bouwen en een robuust ecosysteem van integraties. Dit kan niet worden genegeerd. #ShopifyWins
Probeer eerst Shopify
Wij verdienen een commissie als u op deze link klikt en een aankoop doet zonder extra kosten voor u.
Shopify has three pricing plans
Shopify offers a 14-day free trial, during which you can access all the features without any limitations.
Shopify Pro's
It has a very active community

Supports a wide range of ecommerce features

Highly scalable

Features a fully integrated POS system

24/7 available customer support

Advanced SEO capabilities such as content marketing, sitemap.xml, and robots.txt
Shopify nadelen
The platform could use more themes

The exit strategy isn't flexible enough
Verder lezen over Shopify Ecosystem Apps & Tools:
Verder lezen over Shopify handleidingen en gidsen
Verder lezen op Shopify vs Andere eCommerce Website Platforms:
3. BigCommerce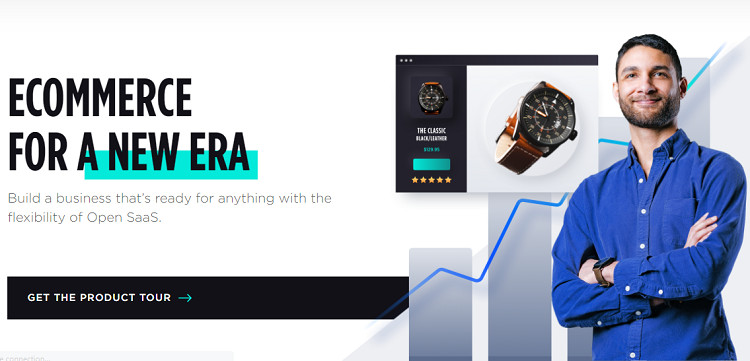 Perhaps the name BigCommerce is what intrigues you the most about this e-commerce platform. Well, the name isn't just for show; BigCommerce is one of the best e-commerce platforms for clothing and accessories. It offers a solid set of features and allows you to build your e-commerce store fast and efficiently.
It comes with prebuilt themes that are mobile optimized and look fantastic across all devices. The available templates allow you to design websites without prior coding knowledge. Most merchants use BigCommerce for advanced analytics, reporting, and well-rounded sales capabilities.
The integration process is fast and straightforward to manage. With extensive support, you can find plug-ins for almost any third-party app you use. BigCommerce also comes with comprehensive documentation on how to use the available features.
BigCommerce supports advanced SEO functionalities such as content delivery network (CDN) that ensures the site loads faster. It also comes with optimized URLs, 301 redirects, and microdata to enhance the overall SEO performance of your ecommerce store.
A Digital Merchant Exclusive Offer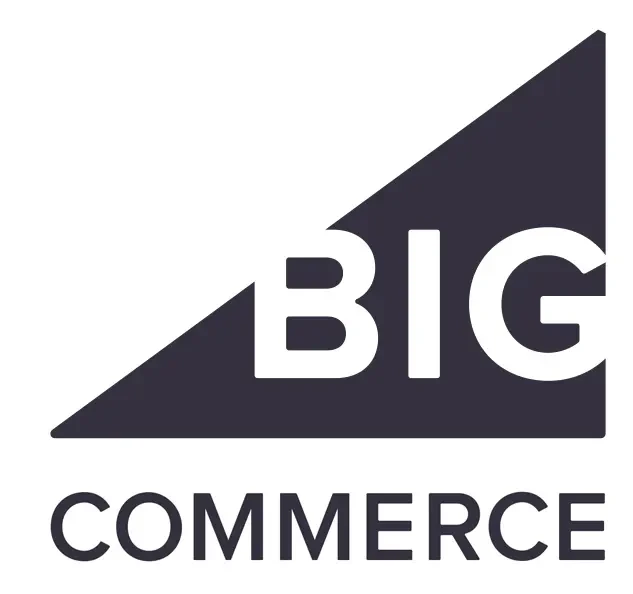 BigCommerce: Request a Demo and Save!
We partnered up BIG TIME with BigCommerce to bring you an offer you simply cannot miss: Save 10% yearly on your selected plan after you request your Demo (Valid until Dec 31st 2021).
Vraag uw demo aan
Wij verdienen een commissie als u op deze link klikt en een aankoop doet zonder extra kosten voor u.
BigCommerce heeft vier prijsplannen:
The plans come with different features and benefits. BigCommerce also has a 15-day free trial, during which you can test all the features and functionalities. The enterprise plan offers more advanced features, customizations, and integrations; thus, you must contact sales for customized pricing.
BigCommerce Voordelen
Advanced analytics and reporting

Supports a wide range of payment gateways

Offers comprehensive documentation

Highly scalable and reliable

Easily integrates with other apps and tools
BigCommerce nadelen
Merchants could benefit from more themes

Support lacks a call feature in case of emergencies
Meer informatie over het optimaliseren van uw BigCommerce winkel:
Verder lezen over BigCommerce vs Andere eCommerce winkelplatformen:
4. OpenCart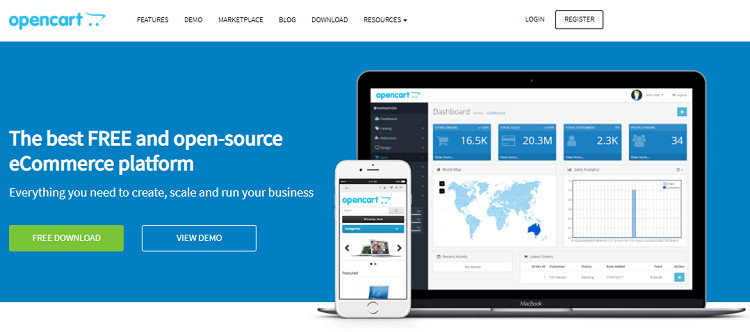 OpenCart is a PHP-based open-source e-commerce platform that enables merchants to build their online stores. The platform works well for merchants who are on the budget but still want to have a robust e-commerce store. It comes with all the features of a premium e-commerce platform, but you need to know how to set it up.
One of its pro features is the multi-store management system, allowing merchants to manage multiple stores from a single dashboard. Its customization tools enable merchants to edit, save, and create different layouts of the same template.
It may not be the most straightforward tool to customize, but it sure is flexible enough to meet your website's needs. Running a clothing e-commerce store using OpenCart is relatively easy. It integrates well with third-party tools, and you can choose from the available themes to design your e-commerce store.
If the usual email and chat support don't give you the information you need, OpenCart offers a paid service known as OpenCart Dedicated Support. The paid support links you to a developer who will help you configure and install the platform and fix any bugs.
OpenCart Pricing
Installing and using OpenCart is free. However, you will encounter other charges, including custom development, hosting, and plug-ins. The dedicated enterprise team will also charge you for additional services such as password reset, dedicated support, store backup, and bug fixes.
OpenCart Pros
Highly scalable and adaptable

Affordable and easy to use

Integrates well with third-party tools and apps

Advanced SEO tools
OpenCart Cons
Complicated customization

You have to pay to access dedicated support
Further Reading on OpenCart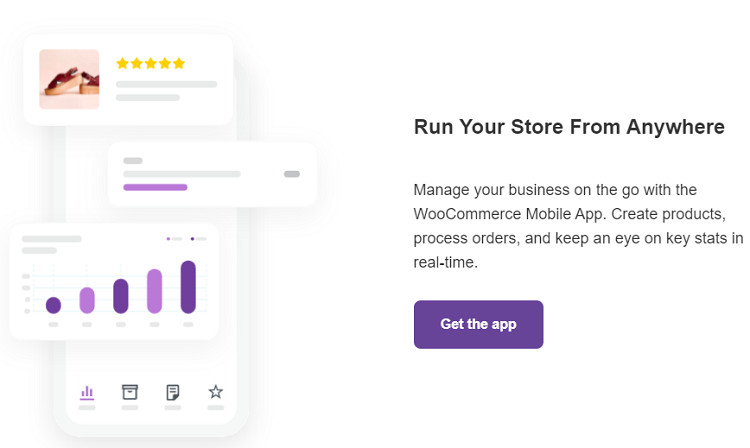 WooCommerce is a WordPress plug-in for creating e-commerce websites and stores. It's an open-source platform that enables you to build e-commerce websites to sell fashion and clothing items. The plug-in is easy to use, offers extensive customization options, and lets you create mobile-friendly websites.
The WooCommerce plug-in is also packed with great features that will help you increase website traffic and optimize your e-commerce store for conversions. It allows the integration of powerful SEO tools such as Yoast SEO en Google Analytics. It also supports a wide range of payment gateways and shipping tools to help you process orders from all over the world.
WooCommerce also has an active community that enables users to get their questions answered or issues resolved quickly. The plug-in is highly scalable, reliable, and perfect for clothing sellers who want to build a business online rather than just a stand-alone website.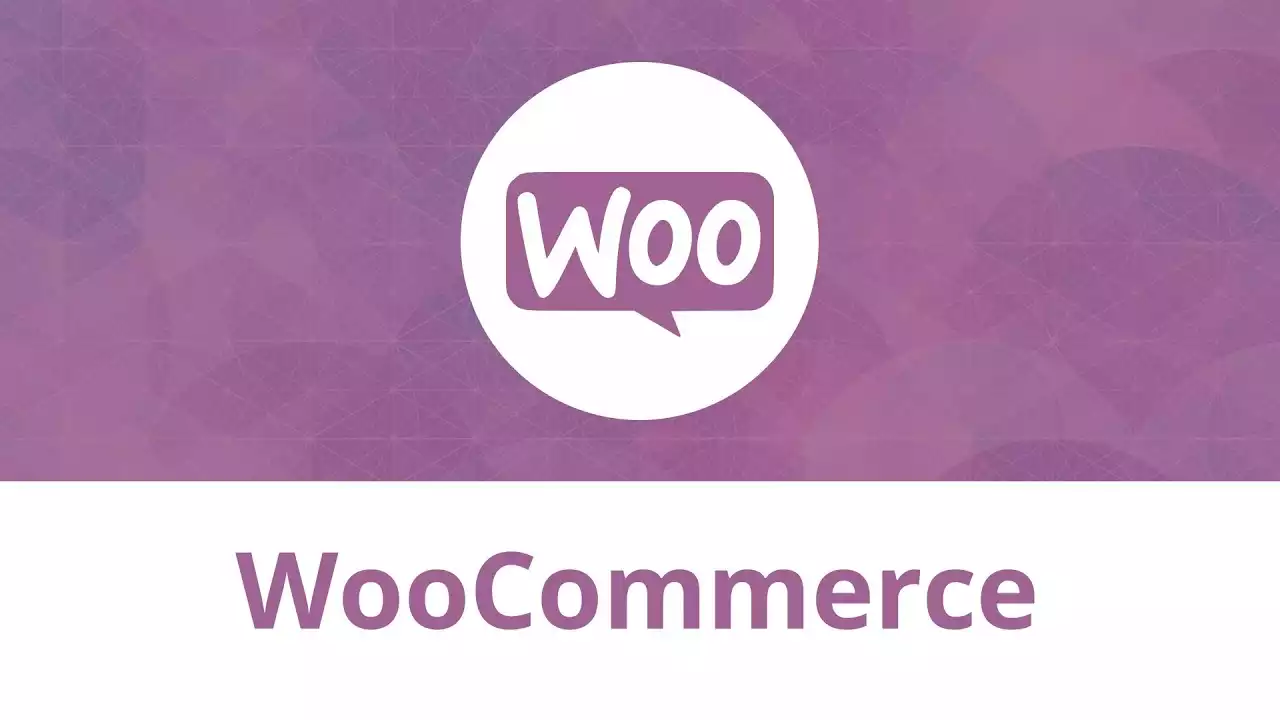 Ik geef persoonlijk de voorkeur aan WooCommerce
WooCommerce begint gratis (en kan dat altijd blijven), maar is VEEL gemakkelijker te gebruiken, heeft een breder ecosysteem van plugins en functionaliteit, EN heeft geavanceerde betaalde functies (als je die nodig hebt). Kortom, WooCommerce heeft meer laagdrempelige mogelijkheden.
Probeer eerst WooCommerce
Wij verdienen een commissie als u op deze link klikt en een aankoop doet zonder extra kosten voor u.
The WooCommerce plug-in is free. It offers users access to free themes and extensions, but if you want more sophisticated addons, you have to buy them separately via their marketplace or contact their developers for customizations.
WooCommerce Voordelen
An affordable option for small-scale online stores

Zeer aanpasbaar

Supports a wide range of payment gateways and shipping tools

Has top-tier SEO plug-in options, like Yoast SEO

Compatible with WordPress, ideal for those who already have a WordPress site
WooCommerce nadelen
Lack mobile phone support

Implementing some plug-ins can be a challenge

Only available on WordPress
Verder lezen over WooCommerce Apps & Tools:
Verder lezen over WooCommerce vs Andere Online Winkel Opties:
Other Top Fashion eCommerce Platforms to Consider

If the above e-commerce platforms don't meet your requirements or support all of your business needs, here are some other e-commerce tools you can try.
FAQ's
Question: What is e-Commerce Clothing?
Answer: E-commerce clothing is a business model that combines online retailing of clothing with various forms of technology.
The platform allows the sale of fashion and clothing items through an online store built on a website or mobile app. E-commerce clothing helps retailers sell a more comprehensive range of products at a lower cost than brick-and-mortar stores.
Question: Which eCommerce platform is best for customization?
Answer: The best e-commerce platform for clothing stores is Magento. It gives you complete control over your ecommerce site's appearance, features, and functionality. The ecommerce platform is scalable and offers a wide range of features that will help you increase conversions and optimize your store for SEO.
Question: Which eCommerce Platform is Best for Clothing?
Answer: Magento is the best Ecommerce platform for clothing. It offers perfect features such as flexible payment options free and paid themes, and you can choose from the available themes to design your ecommerce store.
If the free themes do not meet your expectations, you can hire a developer to create the theme you want.
Question: How Do I Start an Online Clothing Business?
Answer: The best way to start an ecommerce business is to choose an ecommerce software or platform that meets all your requirements.
If you do not have a website, the first step is to register a domain name and hosting for your store. Then select an ecommerce provider and install its plug-in on your website. Create a clothing company profile and start designing your site with one of its free themes.
Best eCommerce Platform for Clothing: Conclusion
The best ecommerce platform for clothing is one that offers all the essential SEO, mobile phone support, payment gateway options, social media integrations, and other features that will help you optimize your ecommerce store for conversions.
It should also be user-friendly, enabling easy navigation of the site and offering customization options to suit your business goals. From the research I have done, I recommend using Magento because it is a great platform that offers flexibility in design and allows you to customize the layout to suit your needs.
Magento boasts comprehensive SEO features and provides a range of payment gateways. Other platforms such as Shopify, WooCommerce, BigCommerce, and OpenCart also offer advanced features and flexibility.
Further Reading on Finding the Right eCommerce Platform by Use Case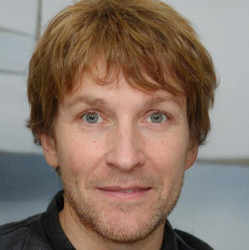 Laatste berichten door John Hughes
(zie alle)