Last Updated on juni 1, 2023 by DMEditor
If you're looking for a way to manage money – whether that be keeping on top of your own finances or finding the best way to make payments internationally – Revolut vs TransferWise are two apps that could make your life a lot easier. Both platforms allow you to make overseas payments, pay online using a secure card, and more. The question is, which one is best?
Waar het op neerkomt: We houden van TransferWise (now known as Wise) the best. The pricing is clear, the customer support team is great, and the platform is super easy to use.
Keep reading to find out more – we've tested both platforms in-depth so you can see what they're like before you sign up!
Main Differences Between Revolut vs Tranferwise
The main differences between Revolut vs Transferwise are:
Revolut has more features including investments, whereas Wise is mainly focused on transferring money
Revolut is a little more overwhelming to get to grips with, whereas Wise is very user-friendly
Revolut offers group payments, whereas Wise doesn't
Revolut's customer support team is a bit slow to respond, whereas Wise is pretty quick to get back to you
Revolut has monthly payment plans for some features, whereas Wise doesn't have monthly payments
Revolut had good rates for international money transfer, whereas Wise's rates for international transfers are better
While Revolut has more to offer in terms of features, it does mean you'll have to skip past a lot of things you might not need in the app, and it feels a bit cluttered compared to Transferwise. It's also more expensive if you sign up for a monthly plan.
Wise has the edge when it comes to international money transfer – it has excellent rates for foreign currency exchange. However, Wise does lack the ability to do certain things, like group payments and investments. Wise has the advantage in terms of customer support, too, which is important if you have an urgent problem that needs to be resolved.
Revolut vs TransferWise – the Similarities
Er zijn ook enkele overeenkomsten:
Both allow you to transfer money overseas
Both allow you to pay in multiple currencies
Both offer virtual and real debit cards
Both have mobile apps for Android and iOS
Both have secure payments and good protection against fraud
Now, let's look at TransferWise and Revolut in more detail.
What is Revolut?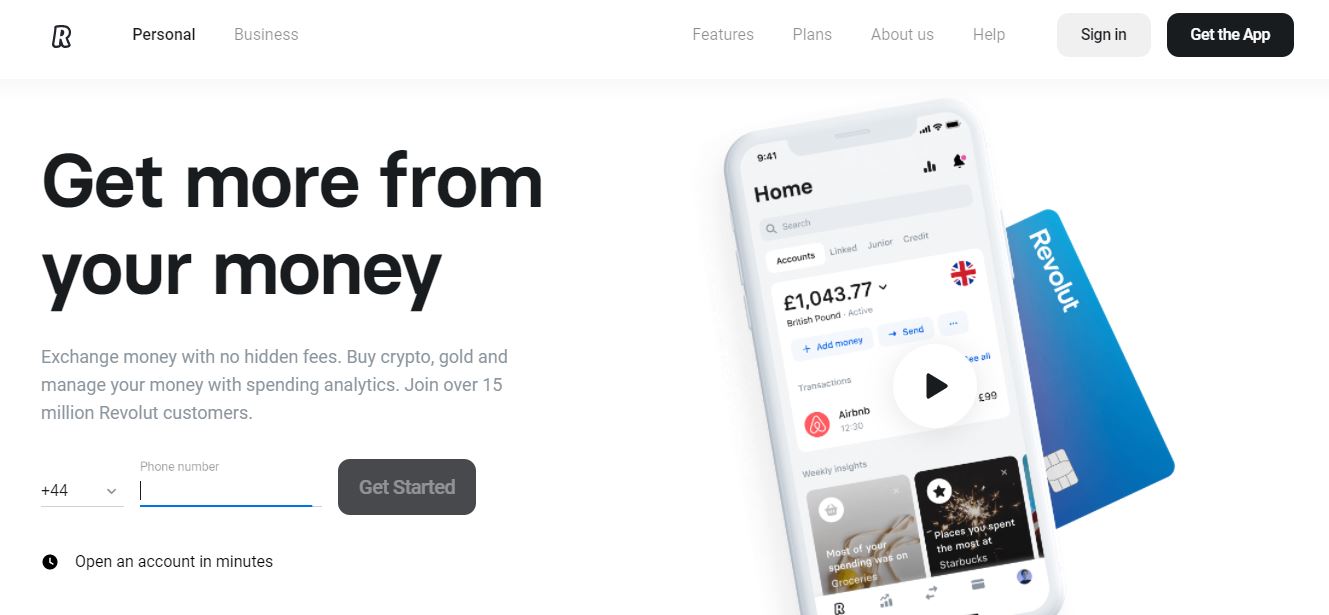 Revolut is a money management app that allows you to keep track of your spending, manage direct debits and payments, and invest in stocks, cryptocurrencies, and commodities. You can also make international transfers. You can get going immediately with a free account, and you can also take advantage of other features, like travel insurance and children's savings accounts.
What is TransferWise?
Wijze – formerly known as TransferWise – is a money transfer service. It's ideally suited to those wanting to make international money transfers. You can also sign up for a digital account with Wise, allowing you to send and receive payments and withdraw cash across the globe.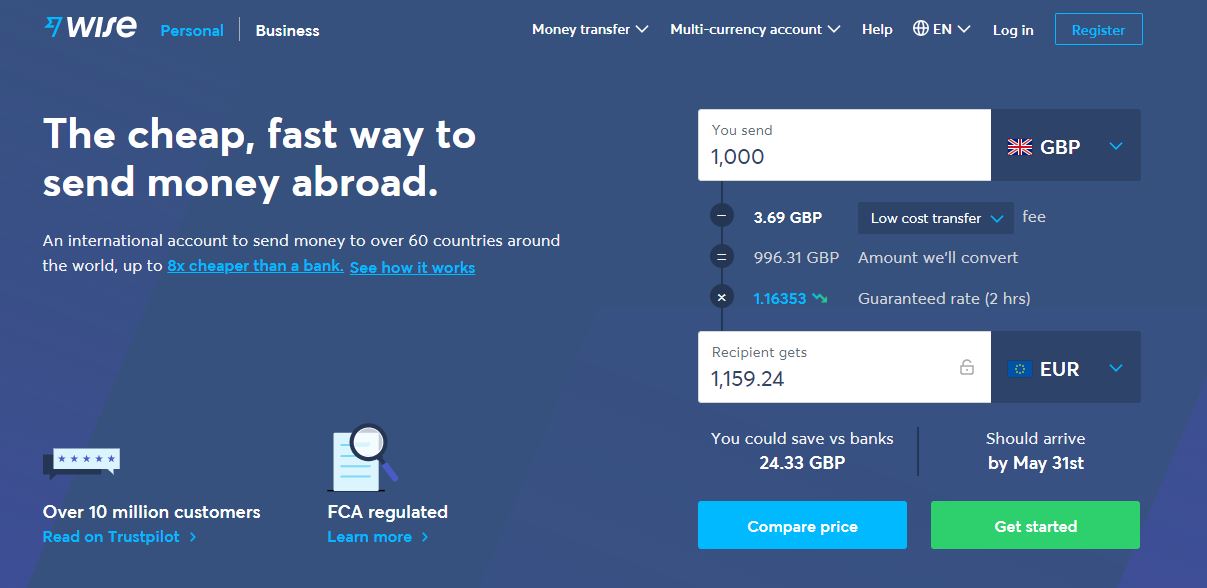 Revolut – the Main Features
Let's take a look at how Revolut works.
Gebruikerservaring
Revolut is a purely mobile-based platform. Signing up is really easy once you have downloaded the app, and you can get going in minutes.
The app is okay to navigate, although there is a lot to get your head around initially. You have to choose a plan upfront, but the Standard plan is free, so you can always try that first and upgrade later.
Beveiliging
Security is obviously an important factor here. Revolut is protected by licensed banks. When processing card details, it uses TLS (transport layer security), which checks the integrity of the data being transmitted as well as encrypting it.
Card details are stored according to PCI DSS (Payment Card Industry Security Standard), strict regulatory standards. You can set up verification for online payments, and Revolut limits contactless payments, so you'll be asked for verification when the limit is reached.
They also have a security system in place that freezes suspicious-looking payments before they go out.
Accounts
It's free to open an account with Revolut. It's pretty easy to do, and it only takes a few moments and some basic details like your name, contact information, country of residence, and so on.
You can connect your external bank accounts to Revolut. This means that you can track your spending easily – perfect if you want to rein in your spending.
One of the key strengths of Revolut is the analytics it provides. You can view spending, comparing the total you have spent each month. You can also set a monthly budget, allowing you to set maximum amounts for each category. This is really simple to do and takes just moments to set up.
Kaarten
You can have both virtual and physical payment cards with Revolut. Once you have applied for a card, you can immediately start spending using the virtual card by linking it to your Google or Apple Pay. You can also use your Revolut card abroad in 150 countries and can withdraw cash from cash points without any hidden fees.
If you lose a card, you can freeze it using the app and unfreeze it once you've found it. You can also switch contactless payments on and off.
For each card, you can set a monthly spending limit to help you stay on track. You can also set up junior accounts, which is ideal for kick-starting your kids' savings.
Investeringen
There are several investment opportunities with Revolut, including stocks, crypto, commodities, vaults, and savings vaults.
It's pretty easy to invest in stocks with your Revolut monthly allowance. You can get started from just $1, and as long as you stick within the monthly allowance, it's commission-free. You can get access to over 750 stocks, and you can also trade in fractional shares (an amount that is less than one full share).
The Revolut app includes real-time market graphs, and you can 'watch' companies you're interested in using the Global Market News feature.
If you want to get into cryptocurrency exchanges, you can exchange Bitcoin, Ether, Stellar, and more – there are over 30 currencies at the time of writing. Again, you can start investing from $1, so it's ideal for new investors. You can buy, sell, or transfer crypto, and set up price alerts so you can be updated as you go.
You can also invest in gold, again from just $1. You can set price alerts for when the commodities you are invested in hits your target, and see real-time rates. You can also set up an auto-exchange to trade once gold or silver hits your desired price.
Payments and Transfers
You can make quick bank transfers and payments to Revolut users, and you can also track subscriptions, direct debits, and recurring payments. You can send money to local bank accounts internationally, and you won't incur wire transfer fees unless you go outside of the limit imposed by your monthly plan (but more on that shortly).
You can share expenses with friends and family, adding bills and tracking them within the app. You can tell Revolut how much each person owes, and pay bills with one tap. You can even send requests, so your friends' Revolut app will send them a notification if they owe a payment. The downside to this is that it only works if your friends are also on Revolut, as there is no way of managing group payments for non-Revolut members. So while this sounds practical and helpful in theory, it will only work for specific groups of people.
Business Account
You can set up a business account with Revolut, which allows you to send and receive international payments with no hidden fees. You can hold, exchange, send, and receive funds in 28+ currencies, with free transfers to other Revolut accounts.
They have integrations with accounting tools like Xero, ClearBooks, and Quickbooks, making it easy to sync up your spending with your accounting platform.
TransferWise/Wise – the Main Features
Now let's see how Wijze compares.
Gebruikerservaring
Wise makes it easy to sign up – it takes just moments. Once you've verified your identity and topped up your account, you're good to go.
The platform itself is fairly minimal: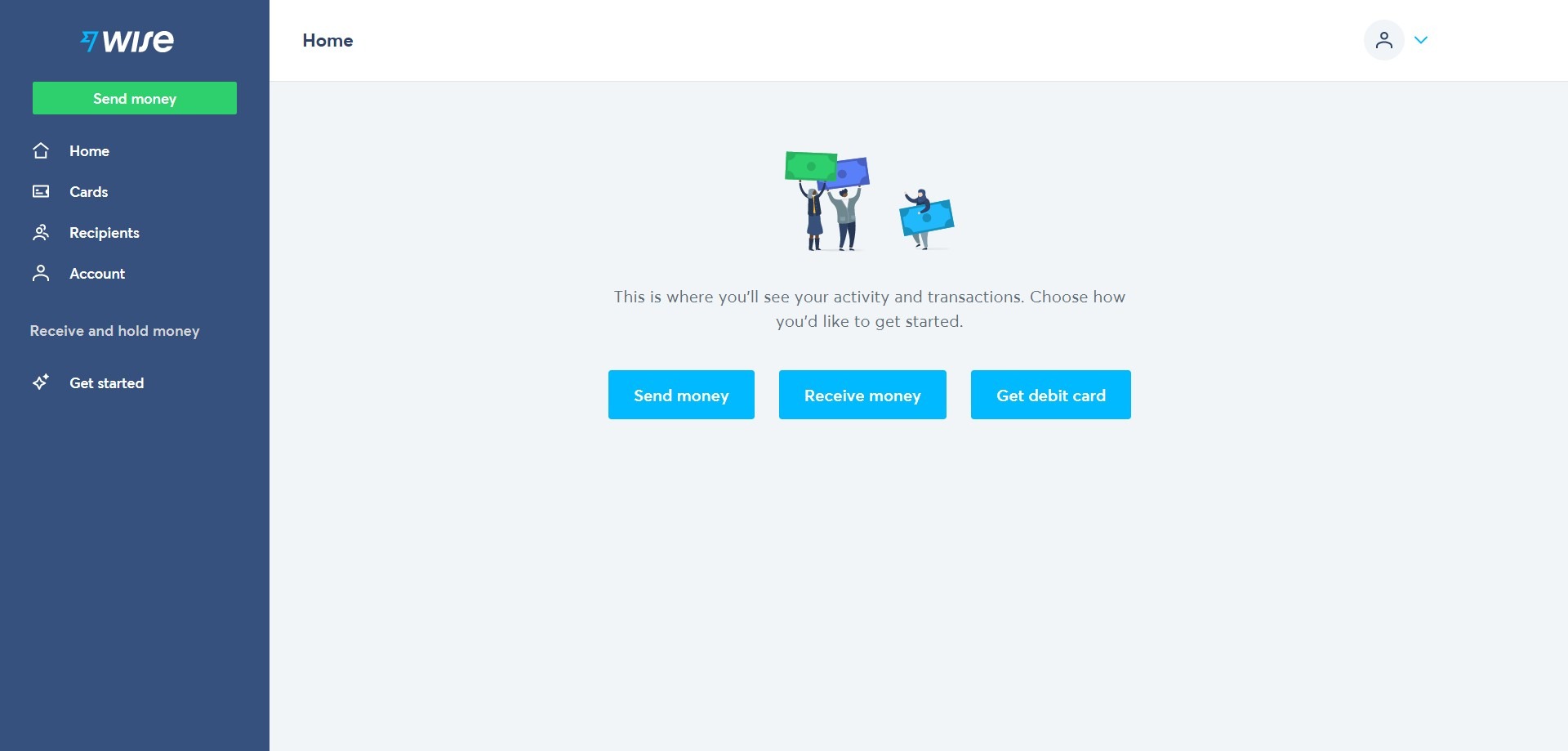 You can easily navigate around, and it doesn't feel overwhelming or cluttered. It's really easy to do bank transfers (including international transfers) – just input the details of your payment and the bank details of the person or organization you want to pay.
Beveiliging
Wise has some excellent security measures in place. It works with leading banks, and it is regulated by authorities around the world, including FinCEN in the US. It segregates your money from accounts used to run Wise itself, meaning your money is always safe even if something were to happen to Wise.
It uses 2-factor authentication to protect your account and transactions, and it is committed to keeping personal data secure. They also have a dedicated fraud team working around the clock to prevent fraud.
Payments and Transfers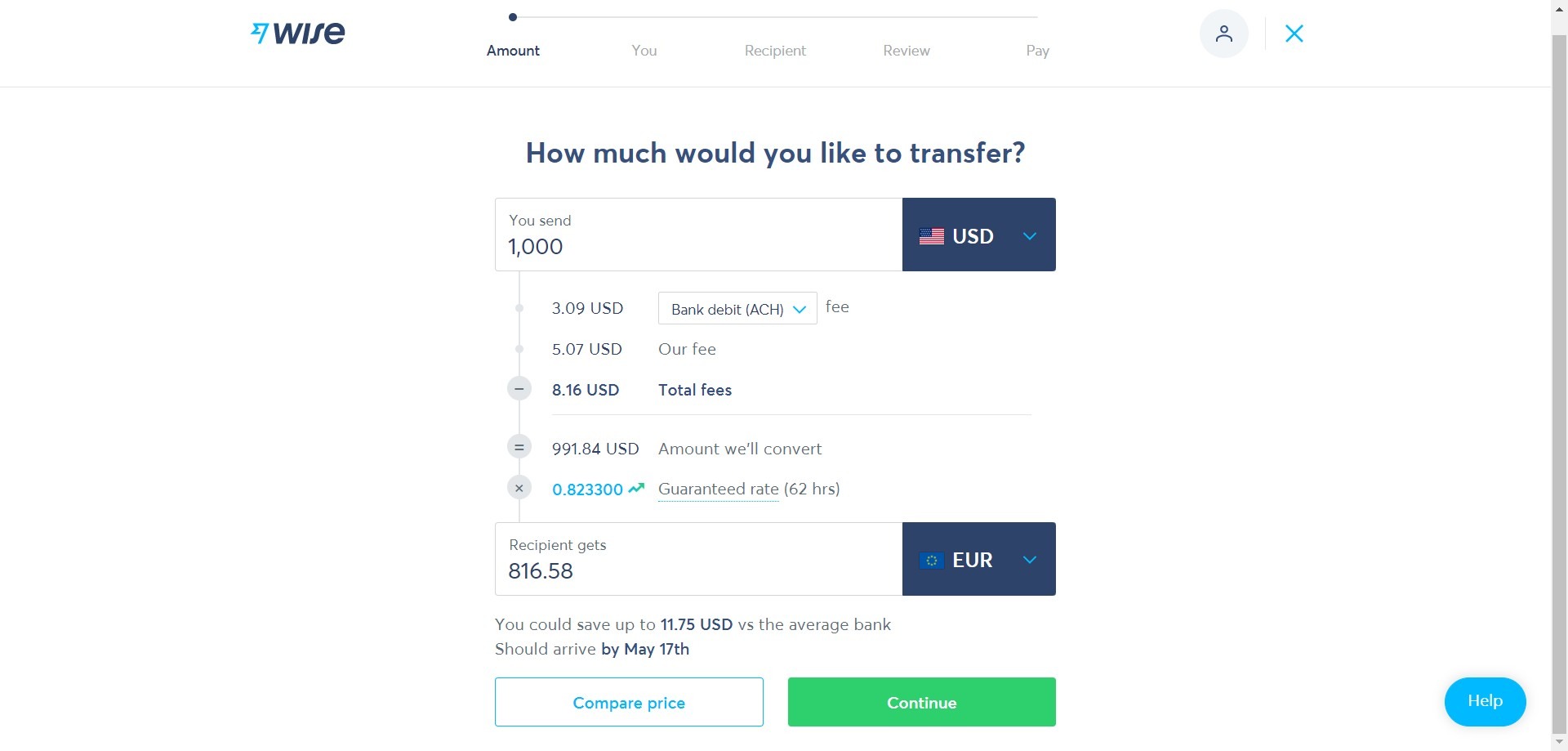 Wise makes it easy to transfer money in most major currencies. You'll see the fees upfront as you're preparing to transfer money, making it easy to understand the costs involved in transferring cash. You can also see how much money you could save if you do a transfer with Wise as opposed to an average bank account – it is up to 7x cheaper than regular banks. This is one of the main benefits of Wise, and it's why we think it's worth looking into if you need to make transfers regularly.
They promise money transfer within 2 working days, although it does state that it is rare for the transfer to take that long.
You can pay for your transfer using credit or debit card, and there is no minimum transfer.
Accounts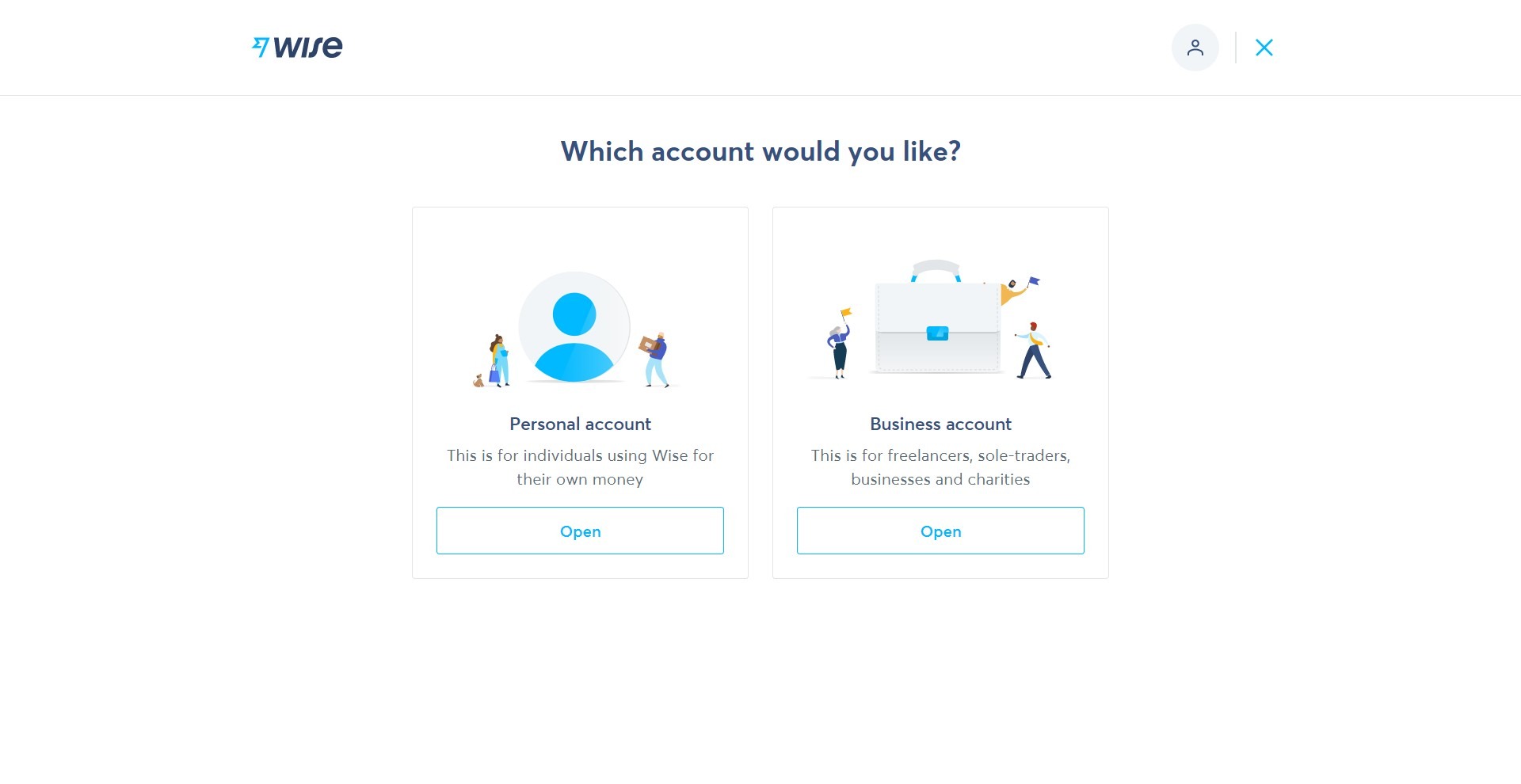 You can set up an electronic account with Wise. You can receive your salary, pension, and more payments into your account, and use that account to spend in local currency. You can shop in overseas online stores without being hit by foreign transaction fees, avoid dynamic conversion fees, and pay securely online with secure authentication.
You can apply for a physical card too, allowing you to make contactless payments too. If you lose your card, or your card is stolen, you can freeze it using the app, and unfreeze it later. You can also set up instant payment notifications, so if someone has managed to use your card without you realizing it, you'll see the notification instantly.
You can use your card in over 200 countries, withdrawing money from 2.3 million ATMs across the globe. You can also use Google Pay and Apple Pay in supported countries.
Wise is a great option for freelancers, especially freelancers on the move. You can work from anywhere in the world, receiving your freelancing income straight into your Wise account. You can link your account to Amazon, PayPal, and more, so if you work in eCommerce, you can receive payments from that straight away.
Business Account
Wise has some great benefits for business owners. You can create invoices with great exchange rates, bulk pay up to 1000 people at a time, receive overseas payments, create debit cards for team members to spend without being hit with foreign transaction fees, and manage all your business payments and subscriptions in one place.
Mobiele app
Like Revolut, Wise has a mobile app. It's free to download and very easy to use – you can manage your accounts, send money, and invite others to use the platform all within the app itself.
Revolut vs TransferWise – Support
Laten we eens kijken hoe ze het doen qua ondersteuning.
Revolut
Revolut has a simple knowledge base with some frequently asked questions.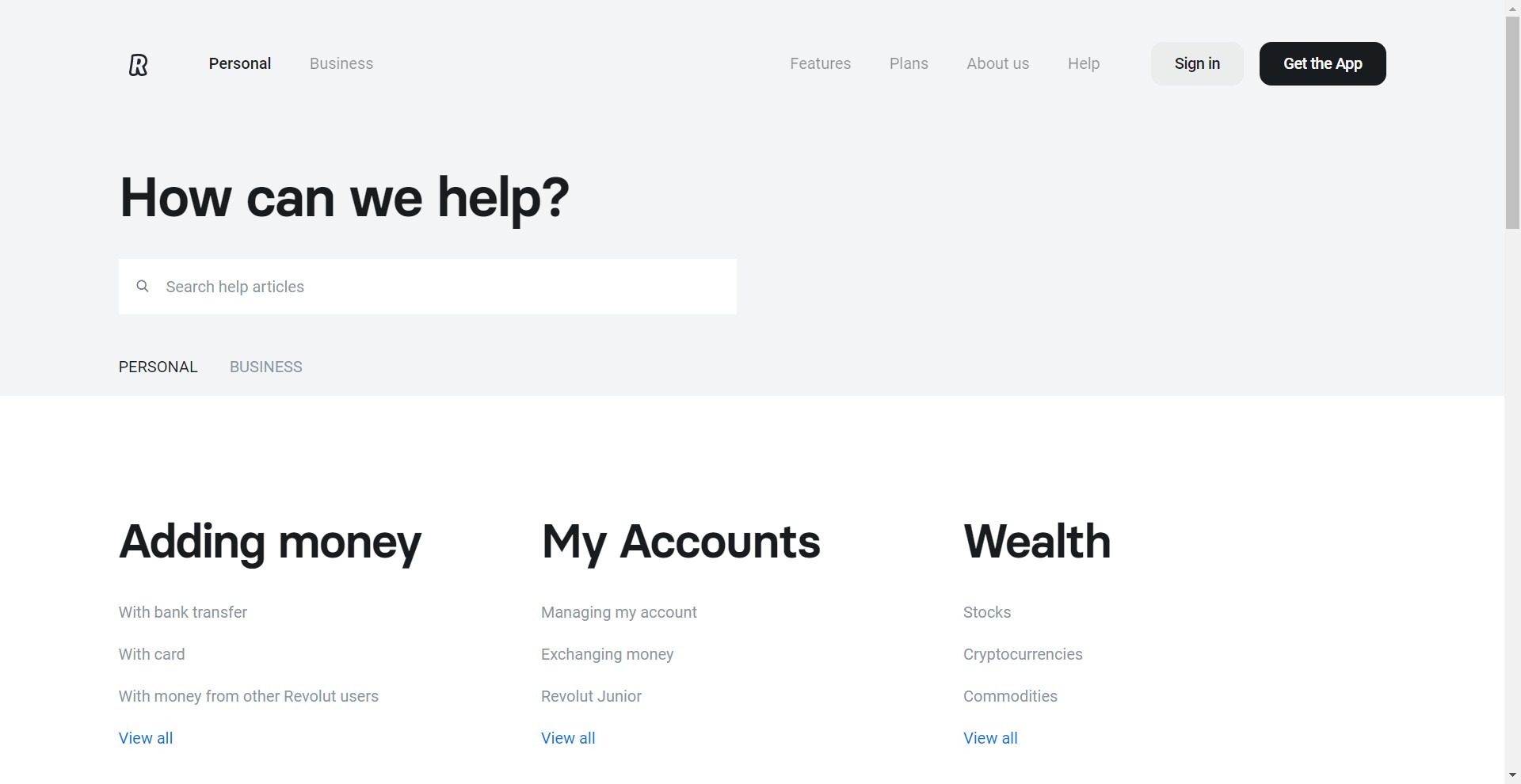 Getting hold of them can be a little trickier than we'd like. You can ask for help in the app, but they can be slow to actually respond, which isn't great if you have an urgent problem.
TransferWise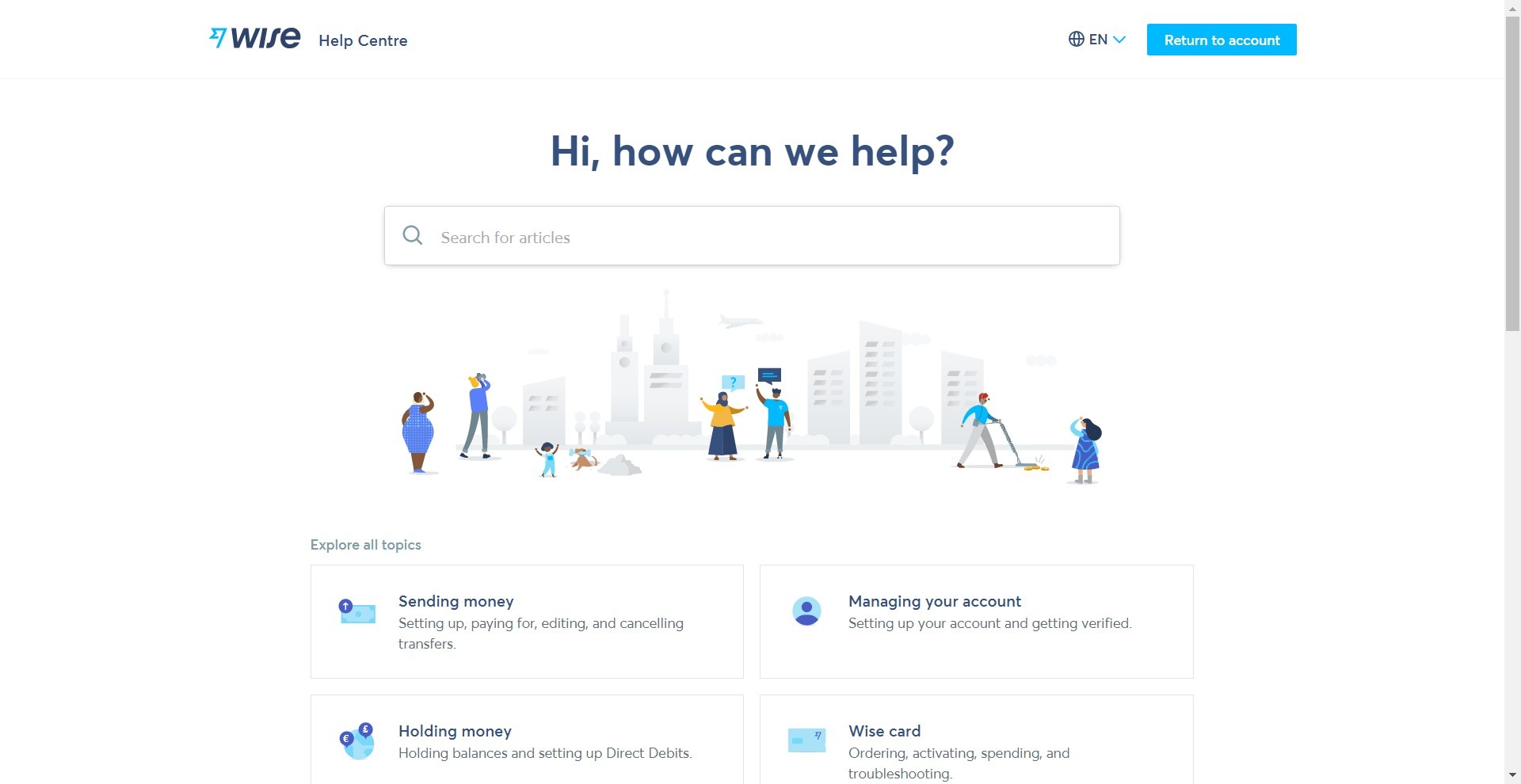 Wise has a knowledge base with some basic information on accounts, sending and holding money, and the Wise payment card.
If you want to have more support, you can do so via a ticketing system. The customer support team is fairly fast to respond, and they're very friendly.
Revolut vs TransferWise – Pricing
What about the price? Let's see how they compare:
Revolut
Revolut has three pricing plans for personal accounts:
Standard – Free
This gives you:
Free account
Spend in over 150 countries
Exchange in 28+ fiat currencies up to $1000 per month
No-cost ATM withdrawals up to $300 per month
Free Revolut card
0.10% APY on savings
Instant access to 2 cryptocurrencies
1 Revolut Junior account
Premium – $9.99/month
This gives you everything on the Standard plan, plus:
No-cost ATM withdrawals up to $600 per month
Overseas medical insurance
Global express delivery
Premium card with exclusive designs
Disposable virtual cards
LoungeKey Pass access
Free lounge passes for you and a friend if your flight is delayed by over an hour
2 Revolut Junior accounts
Metal – $16.99/month
This gives you everything in the previous plans, plus:
Surcharge-free ATM withdrawals up to $1200 per month
Delayed baggage and delayed flight insurance
Earn 0.14% APY on your savings
Exclusive Revolut Metal card
Free lounge passes for you and 3 friends if your flight is delayed by over an hour
5 Revolut Junior accounts
1 free SWIFT transfer each month
There are also some different pricing options for business accounts:
Gratis - $0 per maand
This gives you:
5 x free local payments per month
10 free team members
Free payments to Revolut accounts
Hold and exchange up to 28 currencies
Local accounts in USD
Plastic company cards
Virtual company cards
Subscription management
Spend in 150 currencies
Integraties
Business API
Facturen
Grow – $39.99/month
This includes everything in the previous plan, plus:
10 x free international payments
100 free local payments
$10k foreign exchange at the interbank rate
30 free team members
Uitgaven
Team Member Permissions
Payment approval
Bulk payments
Local accounts in more currencies
Payroll
Scale – $149.99/month
This includes everything in the previous plan, plus:
50 x free international payments
100 free local payments
$50k foreign exchange at the interbank rate
100 free team members
Accept card payments in-app
You can find more on their personal pricing page and their business pricing page.
TransferWise
You don't need to pay to set up a personal or business account with Wise. You are only charged when you actually use their services. The fees are as follows:
$9 to order a Wise debit card
$5 to order a replacement card
2% on ATM withdrawals over $100 per month
$1.50 per ATM withdrawal (after 2 free withdrawals)
$7.50 to receive USD wire transfers
Wise will tell you each time before you process the payment how much it will cost you in fees for individual payment transfers. You can find out more on their prijzenpagina.
Revolut vs TransferWise – Pros and Cons
Here's a quick look at the pros and cons of both:
Revolut
Voors
Gemakkelijk te gebruiken
Offers free plans
Very secure
Allows you to manage payments and subscriptions easily
Fast to get going with investments
Nadelen
App feels a bit overwhelming to start with
Support could be faster at responding
Group payments only work if your friends and family use Revolut too
TransferWise
Voors
Really easy to use
Free to set up both business and personal accounts
Excellent security measures in place
Transparante prijzen
Great exchange rates
Cuts down on fees when spending money overseas
Goede klantenondersteuning
Nadelen
Lacks some of the features that Revolut has
Are there any alternatives?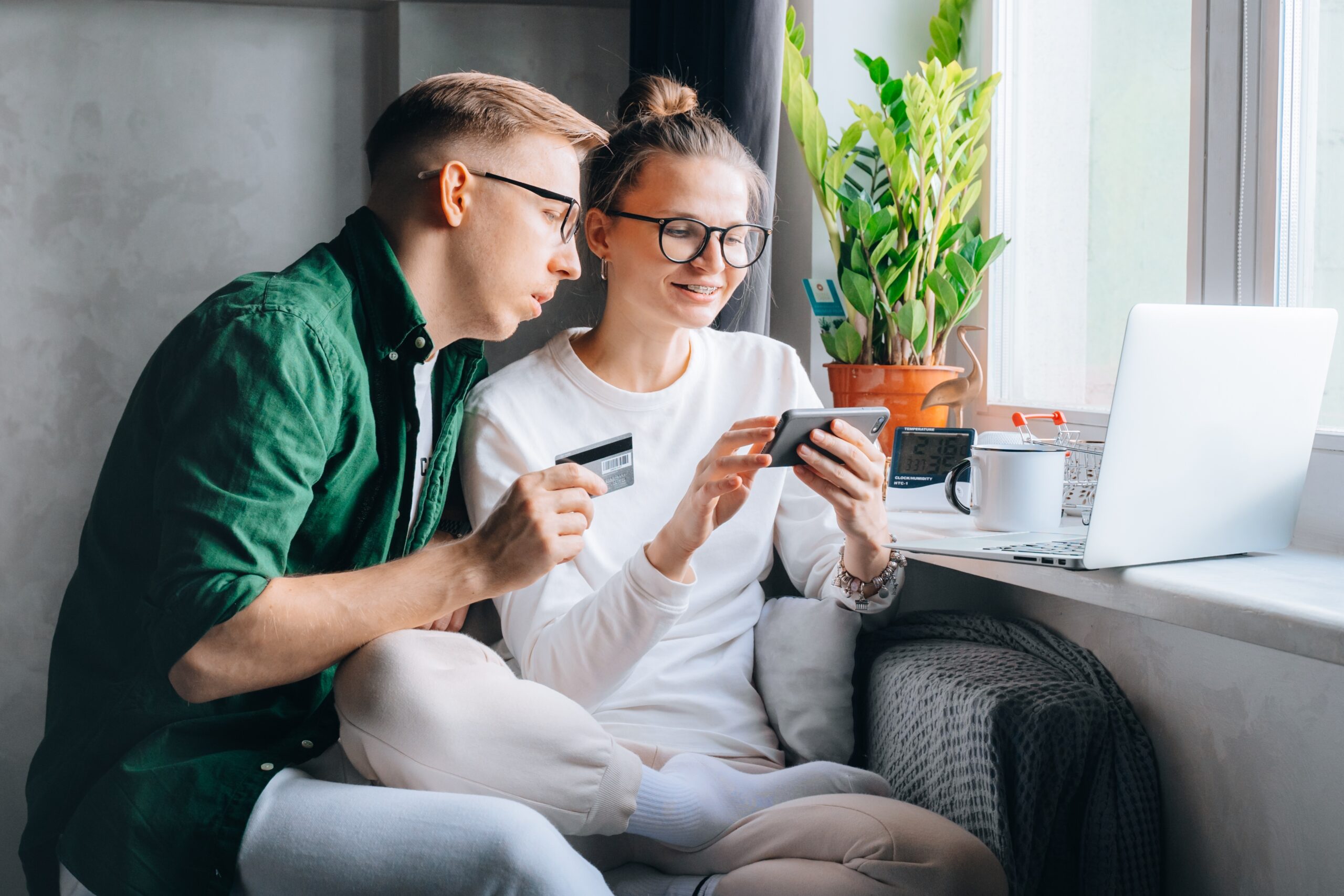 There are a few alternatives you can try out if neither Revolut or TransferWise are right for you:
FAQ's
Question: Is Revolut a real bank?
Answer: Revolut is an official bank in ten European countries, but it is not an official bank in the US.
Question: Is it safe to use Revolut and TransferWise?
Answer: Yes, it's safe to use both platforms, and they have great security measures in place.
Question: Can I use the Revolut and TransferWise apps on iOS and Android?
Answer: Yes, they are both compatible with iOS and Android. You can use them on mobiles, tablets, iPhones, or iPads.
Onze laatste gedachten - Welke is beter?
If we had to pick one, we'd go with Wise/TransferWise. If you want to transfer money, you could save a lot of money by choosing them thanks to the excellent exchange rates. We're impressed by their security measures, and their platform is really intuitive and easy to use, on both desktop and mobile.
However, if you want more features, like being able to invest in stocks or track your spending, you might be tempted to go with Revolut. It's worth checking out if these features appeal to you. If you've used either one, let us know what you think in the comments – we'd love to hear your experiences, good and bad!