Last Updated on May 6, 2022 by DMEditor
With Wrapify, you can earn some extra bucks if you're willing to feature ads on your car. All you have to do is wrap your vehicle with whatever advertising they want to be featured and drive it around as you would normally do. This service can help you earn at least $174 per month. In some cases, you might even gain around $450 per month in passive income.
I feel this is a very interesting side hustle for extra cash, especially nowadays when it's so tough to make enough money to enjoy a decent lifestyle.
My Wrapify Review – What Is Wrapify?
With Wrapify, you will get paid if you advertise brands on your vehicle and help their ad campaign. Some say that this service is a mix between car advertising and driving your vehicle for a living to get extra money. Advertisers hire Wrapify to find potential car owners that can drive around with their rolling billboards.
Those who usually have a long commute on a daily or regular basis are more likely to be chosen by the company to use the ads on their cars and gain more money.
Wrapify could also be seen as a side job app as well as a ridesharing service. It's so much more than just a simple wrapping company. It is a great driving app and advertising program that helps drivers make money.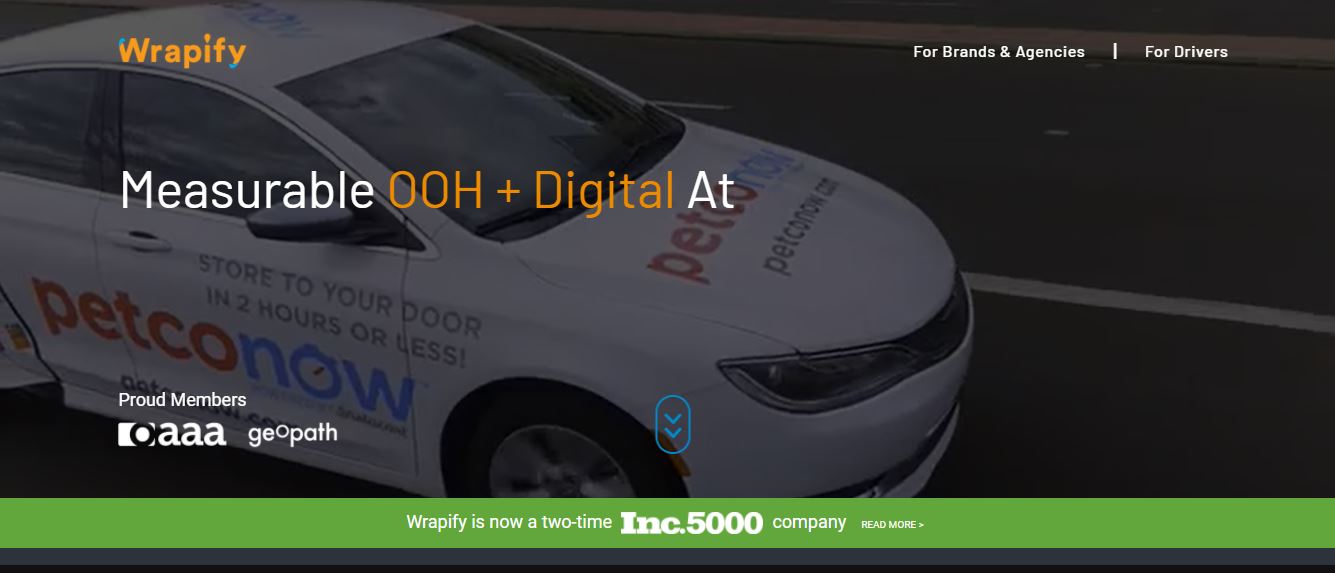 The app will connect you, the user, with numerous advertisers.
Where Can You Use Wrapify Services?
For now, Wrapify is available for people to make extra income in several large cities across the United States such as the following ones:
Dallas;
Atlanta;
Miami;
Los Angeles;
Orlando;
San Diego;
Boston;
Minneapolis;
San Francisco;
Orange County.
Wrapify Requirements
As a Wrapify driver, you will be an independent contractor putting an advertisement on your vehicle. This job will boost your overall income and will help you put some money on the side. You're self-employed which means you will have to pay all the necessary taxes yourself. This way, you will be able to benefit from tax deductions.
When you're driving for this type of gig, the best tax deduction comes from your mileage. So, make sure to keep track of that. Also, try to figure out certain ways to lower your costs. For instance, you could learn the way to get free gas or save money on gas.
Driving with a reputable company is important because there are some car wrap scam reports.
The company wants to collaborate with drivers who are experienced and responsible. So, you must have auto insurance and pass a background check. Their requirements resemble the ones of Lyft and Uber:
Drivers must be at least 21 years old;
They should have an Android device or an iPhone;
Drivers must have a relatively new car in a good condition such as a sedan, minivan, coupe, pickup truck, or SUV; older cars aren't accepted because of safety reasons;
They must pass a standard background check which will tell whether or not they have a clean driving record (it's allowed to have a maximum of two accidents that occurred in the last 3 years);
Drivers shouldn't have any major violations in the last five years;
As a Wrapify driver, you must have a bank account.
Wrapify Review – How It Works
With Wrapify, things are pretty straightforward. Driving your car around for money is an easy and enjoyable way to gain some extra bucks. You can have a flexible working program and you can work from all the places where this service is available. Driving around in a wrapped car for a legitimate company just makes sense for a car owner.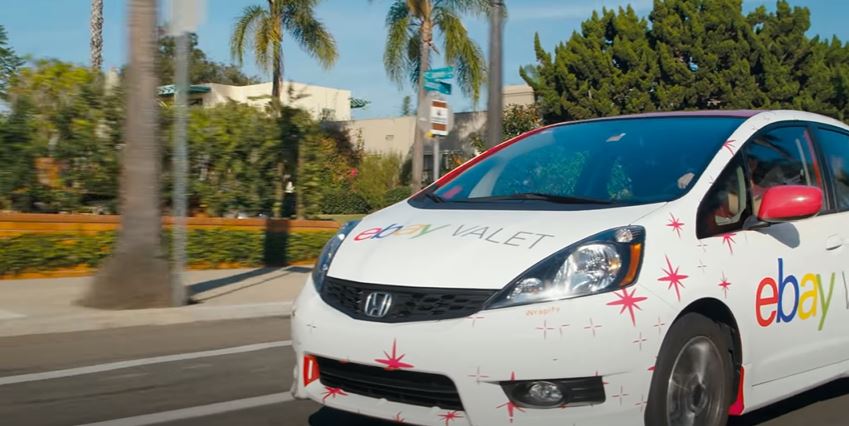 Still, it is very important to find out the way this service works. An advertising campaign can last for at least one month but there are bigger campaigns where you must keep the wrap on your car for one whole year.
To apply, you must download the app. You should also know that you won't be able to start working for them immediately. Drivers must complete a minimum of 50 miles to qualify for the job.
One more thing you should know is that the app requires you to enable your location services. The company needs to know where you are so, you should select the option that says "Always Allow."
How to Get Started – Main Steps
Go to either Google Play Store or Apple Store and download the Wrapify app. Some of you might also receive a text message that contains the download link;
Then, you must drive at least 50 miles to become eligible;
The next step consists of accepting the offer of a campaign;
Don't forget to read and accept the company's terms of service;
All Wrapify drivers must pass a background checkup;
Next, you must photograph your car from the back, front, and sides and upload all four photos;
Search for the car's wrap installer;
Choose your desired location where the wrapping will occur and make an appointment to install the advertising wrap;
Drive to the wrapping location and leave the car there; the process will take between 1 and 4 days;
Drive your car around as you normally would and prepare yourself to earn some easy and quick money.
Wrapify Payment Plans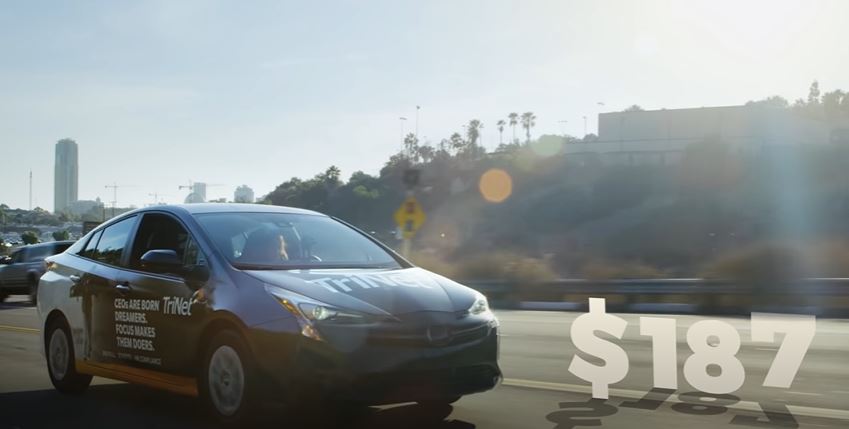 Every contract is different, of course. At first, you probably won't make a lot of money so keep your expectations at a realistic level. Most drivers reach around a hundred dollars during their first month. The sum you will receive is influenced by the following elements:
The type of coverage you have chosen – partial, full, or only one banner;
The distance you travel – the more you ride, the more you'll earn.
You will get paid every month. The sum will enter your bank account via a direct deposit. Still, to make sure you receive the entire sum of money, you must drive in the advertiser's area of interest. Also, you cannot work for Uber, Sidecar, Lyft, and other similar companies.
Here are the main payment plans offered by Wrapify:
Lite – this plan requires you to wrap both sides of your vehicle. The banners cover the most important parts of the car and they are easier to remove when the campaign ends. For this level, you can earn between $181 and $280 per month;
Full – your car will be fully wrapped which means the banners will cover it completely. All the visible surfaces of the vehicle will display the ad. On average, you can earn between $264 and $452 per month;
Partial – if you want to cover only a part of your vehicle, you should opt for this plan. Most of the time, the surfaces that are wrapped are the rear window, the doors, and the back. For this plan, you can gain between $196 and $280 per month.
All the sums mentioned above are estimated earnings.
Wrapify Review – Pros and Cons
Let's take a look at some of the advantages and disadvantages of Wrapify.
Pros
You don't have to pay any fees to register or sign up;
It is a job that requires almost no efforts on your part;
It's an easy, fun, and highly convenient method to make money;
Your car will stand out and become eye-catching for your potential passengers due to its appealing car wraps and ads.
Cons
If you want to get more money, you must cover several miles;
If you're not living and driving in a larger city, you may earn less money than expected;
Some users might not receive a deal or an offer right away; some of them might even have to wait months till they receive their first offer;
The app service could be inconsistent at times; for example, a few users complained that the app didn't record their miles accurately;
Your phone battery will be consumed quickly whenever you use the Wrapify app.
Wrapify's Customer Service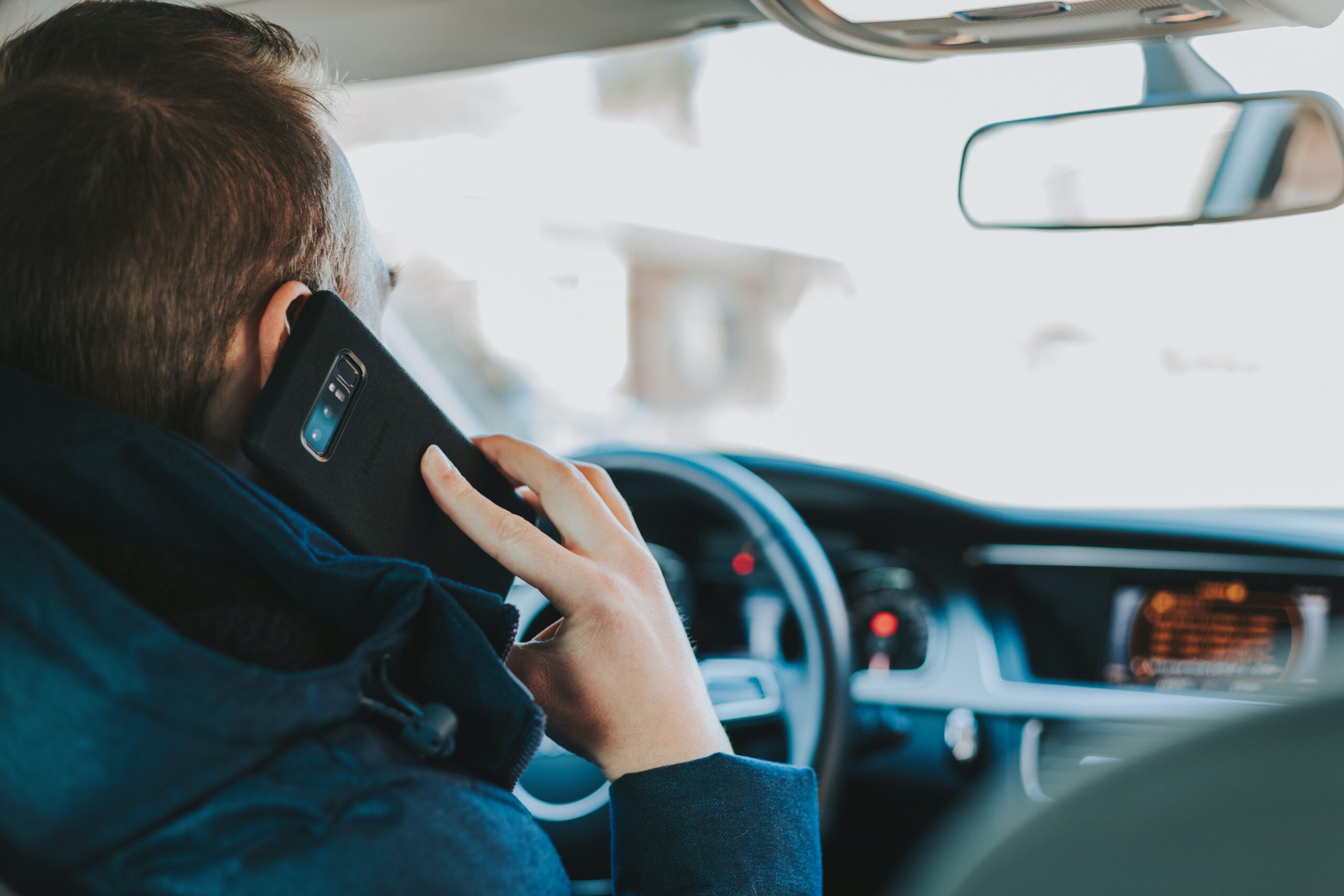 Wrapify has a pretty controversial customer support service. Drivers who need to contact the company's representatives must fill an online form that can be found on the company's website. I couldn't find an email address or a phone number since these details aren't published on their website. So, this might be considered as a downside.
Wrapify Review – Main Alternatives
Here are some viable alternatives to Wrapify:
Stickr. co – it's a straightforward service: you stick the banners on your car, drive the vehicle around the requested locations, and get paid. This car-wrapping service is available everywhere in the United States and there aren't any requirements regarding your driving route or mile restrictions;
Carvertise – unlike Wrapify, with Carvertise, you can place banners on your car, even if you're a driver for Lyft or Uber. Through its modern outdoor ads, the service will create high exposure for many brands and help you earn more money;
ADverttu – the staff members of this company consider themselves advertising mavericks. With their banners, your car will become an appealing moving billboard. They even allow drivers to book a free demo to see if this kind of side-hustle works for them;
Real World Marketing – this is another legit service through which brands will pay drivers to feature ads on their cars. Unfortunately, I wasn't able to find a lot of details about this particular car-wrapping company.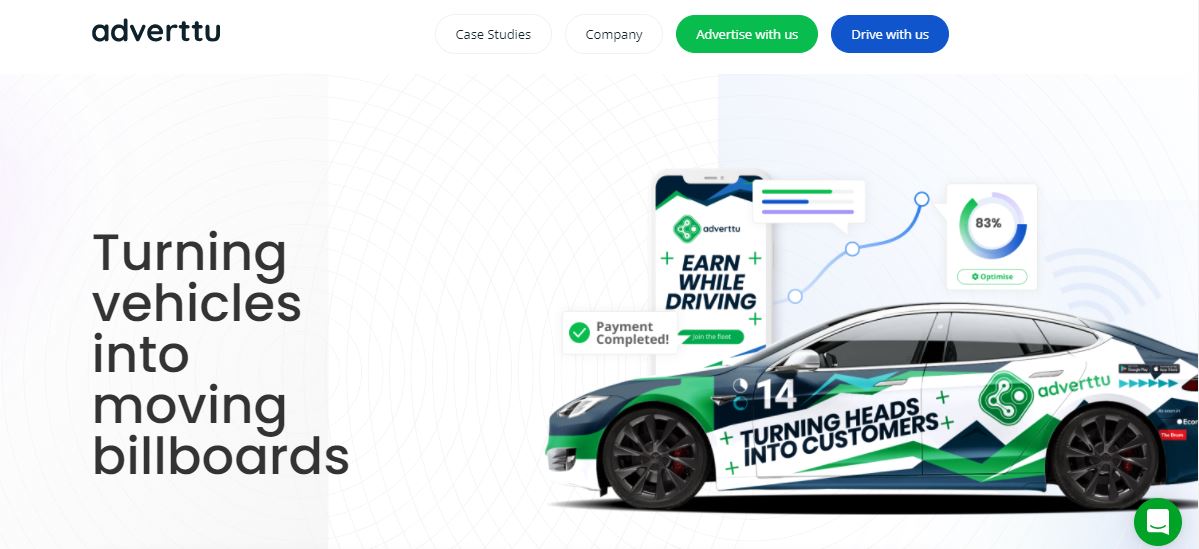 Wrapify Review – Frequently Asked Questions
Question: Am I Eligible for Wrapify?
Answer: There are certain requirements that you must meet in order to collaborate with Wrapify and earn money from featuring ads on your car. Here are the things they request from their collaborators:
• You must be at least 21 years old;
• You must have a car; your car model should be from at least 2008 (preferably newer);
• Those interested should also own a smartphone with an Android or iOS system;
• Your driving record must be clean.
Question: Is Wrapify Legit?
Answer: I understand this question and people's concern because there are many employment scams out there. However, Wrapify is totally legit. It's a car wrap advertising company with many users and successful initiatives.

It's great for the gig industry. So, if you have a part-time job or you're commuting on a daily basis, this side hustle might be the right solution for you to earn more money.
Question: How Much Can You Earn with Wrapify?
Answer: The sum of money you will make with this service varies based on several factors:
• The campaigns your receive and accept;
• The duration of your contract with a certain advertiser;
• How much time you spend on the road and the frequency of your driving;
• The type of ads you feature on your car;
• The areas you frequent;
• Your car's condition and the type of vehicle you own.
Question: Is Wrapify in Michigan?
Answer: Yes, you can access this service and use your car to display ads and banners if you're located in Detroit, Michigan.
Question: Can the Wrapped Banner Damage the Paint of Your Car?
Answer: No, it won't damage your car's paint, as long as it is put on and taken down properly by someone experienced. The wrapping must be done by certified experts who use premium vinyl materials that are specially created for vehicles.

On the other side, if your car is old or it has a lot of scratches and rust, you may want to repaint it before applying the banner. Otherwise, the wrap might damage it even more than already is.
Wrapify Review – Bottom Line
More and more businesses are starting to use services such as the one provided by Wrapify because they want to boost their brand awareness. Wrapify is a serious and totally legit company that enables users to earn a few extra bucks quickly and easily.
So, if you're already doing long commutes every day, you should consider trying this service. It is like having a part-time job but one that's a lot of fun.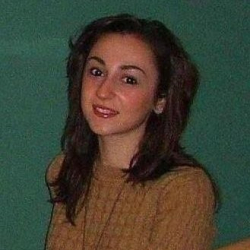 Latest posts by Alexandra Gavrilescu
(see all)
Get 40% OFF for 3 Months