Last Updated on juin 1, 2023 by DMEditor
Are you looking to sell online courses? It can be a headache to figure out which platform is the best for you. Some platforms come with easy ways to build courses, others come with marketing and other features. In today's article, we will help you figure out which is best for you, as we compare Membervault et Thinkific.
You'll read about :
How both tools compare;

Their main differences and key features;

A clear answer as to which is best for you;

A comparison of their fees and associated costs;

Frequently asked questions regarding Membervault and Thinkific;

Alternatives you should consider;

et plus encore...
La ligne de fond
Thinkific is a complete way to sell your courses online. You can build, market, and sell your online courses all in one place. It is easy and convenient, and this ensures you put out professional-looking courses that are enjoyable and engaging for your students. You can customize your content to your liking and add custom branding.
Notre choix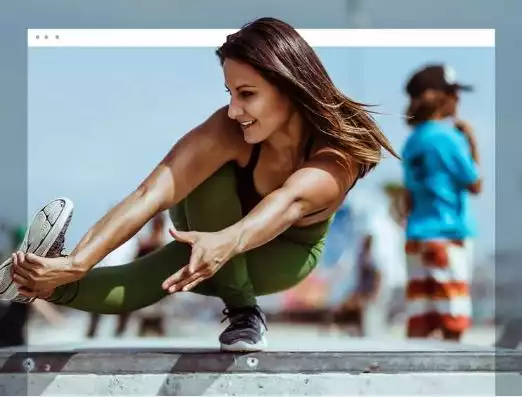 Membervault is a more simple way to sell online courses. You'll find fewer ways to personalize your content, fewer ways to communicate and teach (video is really the only format that allows you to teach on Membervault), and overall it's not a really complete solution if you want to go all-in with selling online courses. The pricing is very attractive though and might be Membervault's strongest argument.
Main Differences Between Membervault vs Thinkific
The main differences between Membervault vs Thinkific are:
Membervault has its one and only interface, whereas Thinkific lets you design your courses and sales pages.

Membervault paid plans pricing depends on the number of users, whereas Thinkific's pricing plans depend on the number of features and courses sold.

Thinkific has a drag-and-drop course builder, whereas Membervault has none.

Membervault only has nine integrations, whereas Thinkific has many integrations available.

Membervault only has video, text, and download content, whereas Thinkific has 12 content formats.
Comment choisir le meilleur logiciel de création de cours en ligne ?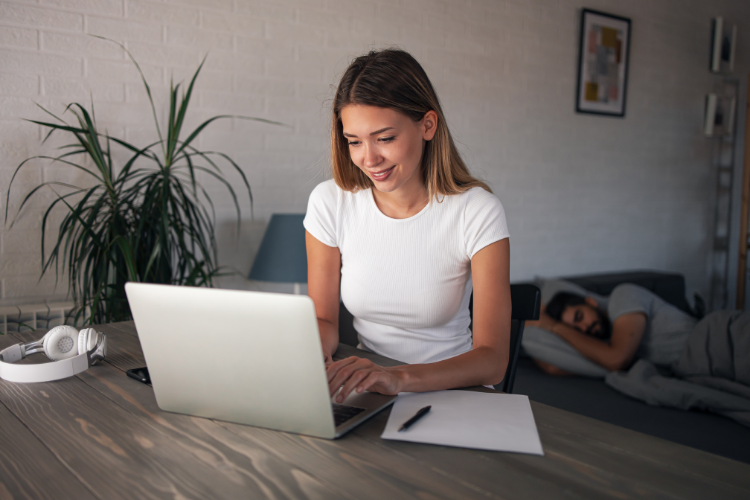 Depending on the kind of courses you sell and on your specific needs, different key features will be more important to you than others. Let's see what the main things you want to look out for are.
Facilité d'utilisation et personnalisation
Most course building software comes with a courses and web pages builder, which makes customizing your content a breeze. When going for the software of your choice, you must take into consideration your exact needs: building courses, selling them, but also marketing them properly and making sure your students enjoy an agreeable experience.
Different software will help you deliver on that differently, and it matters that you find a service that makes it easy for you and your students while fitting your specific needs.
Options de monétisation
Naturally, your goal is to sell your courses, which begs the question: how will you make money through the software of your choice? First, it's relevant to see how your customers will be able to pay for your products through the portal of your choice, and then you can consider different ways to earn money.
For example, some platforms let you use external ads or even encourage affiliate marketing. Some make it even easier for you to integrate with third-party services such as AdSense, Patreon, and more. Depending on what you need, see that it's a match with your business line.
Caractéristiques du marketing
Some online course-building software assists businesses with their marketing: be it through a dedicated marketplace, relevant analytics, email marketing, or else. You'll find that most let you, for example, set up loyalty programs, including promotions and coupons. Again depending on your needs and marketing strategy, make sure that the tool you go for provides the relevant marketing assistance.
Fixation des prix
You need to pay attention to the costs and eventual hidden fees associated with your online course builder. Most of them follow a monthly subscription model, some charge commission fees. You need to take all into account whenever the budget is involved in making sure you actually make profits.
Membervault Key Features

Facilité d'utilisation et personnalisation
On Membervault, you'll find a classic dashboard and interface. It is clearly not the most intuitive or beautiful on the market, but it gets the job done. In your Membervault dashboard, you'll be able to "add products", as this is the way you create your own online courses on the platform.
The customization options here clearly can't compare to what more expensive services in the online course selling market do. There is no drag-and-drop builder here, but simple menus in which you choose the elements you wish to add to your course. That means you'll be limited to Membervault's format when it comes to delivering your courses, and branding will be really limited.
That said, you'll find all the necessary features to conduct basic courses. You can add and host or link your own videos on the platform add text and homework. You can add other downloadable files for your students to deal with on their own, and you can set up simple quizzes to increase students' engagement.
Options de monétisation
With Membervault, students can purchase your courses through Paypal, Stripe, or with their credit card. This is standard practice, and there's nothing to complain about. You'll be able to set your own prices, and students will be able to pay you directly through Membervault.
With Membervault, you can propose different payment solutions to your customers: one-time payments, recurring monthly payments, payment plans, coupon discounts and trial periods.
Caractéristiques du marketing
Membervault includes exactly nine integrations, a few of them being Mailchimp, Activecampaign, and Drip. Not the strongest marketing features right there, to be fair. We would have appreciated the ability to reward loyalty, but so far, Membervault just lets you accept discount codes.
Fixation des prix
Membervault comes with a very interesting pricing model. For the first 100 users, you won't have to pay anything. In other words, the service is free for you until your 101st student! There also are no commission fees whatsoever.
Once that threshold is reached, the service is paid monthly. From 101 to 1000 students, you'll have to spend $19 per month. From 1001 to 10,000 students, you'll have to upgrade to the Pro account, with a base price starting at $49 per month. You can then upgrade further if you have more students by getting in touch with a sales rep.
Membervault Pros and Cons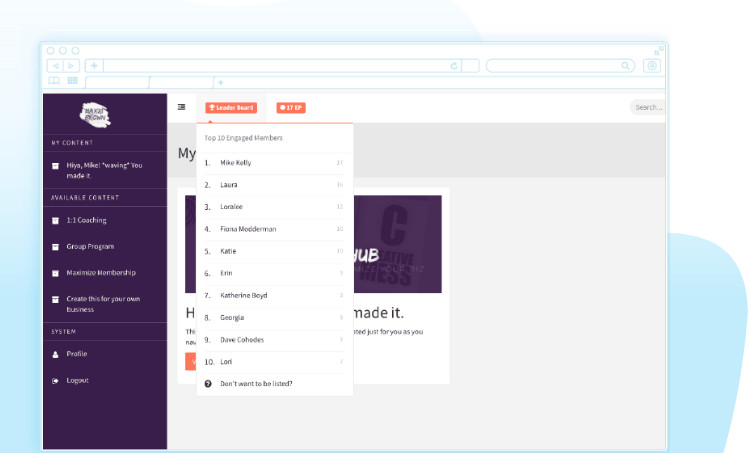 Below you'll find a rundown of the most interesting Membervault pros and cons.
Pour
Amazing pricing model

Pas de frais de commission

Straightforward
Cons
The interface is a bit awkward

No customization

Not a lot of ways to interact with students
Thinkific Caractéristiques principales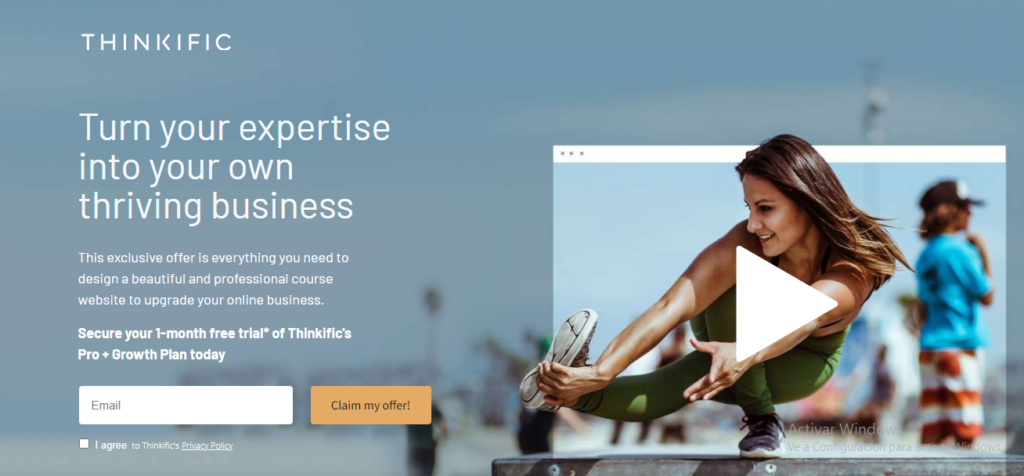 Facilité d'utilisation et personnalisation
Thinkific is one of the easiest solutions to set up and use on the market right now. It's especially beginner-friendly with its clear UI and drag-and-drop builder. With Thinkific, you can build and design your own courses and sales pages quickly and easily. you'll be able to select your favorite among a few layouts and then edit it to your liking.
This ensures you come up with professional-looking pages and services even if you have no design experience or coding skills. You'll then be able to simply fill in pre-formatted sections with your own content. The end result is a very professional and smooth experience for your customers and students. You can even add further branding to make sure your online courses are even more "you".
In terms of custom ways to teach, you'll have access to 12 content formats, which is limiting in a sense but still covers the needs of most online course sellers. You'll, for example, be able to add your own videos, texts, multimedia files, quizzes, PDFs, audio files, downloadable content, homework, presentations, assessments, etc. There is also a way for you to communicate with your students live through comments, which overall makes the service complete, convenient, and easy to use.
Notre choix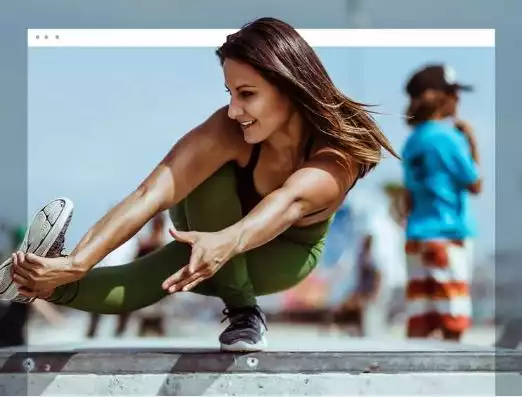 Options de monétisation
In terms of payment methods, you'll be able to let your students pay you through Stripe and Paypal. You can further integrate this service with third-party ones like Patreon, Youtube, and Merch. In terms of payment solutions, you can propose to your students a few different options: free plans, one-time payments, subscriptions, monthly payments, and a few more.
This is not the most flexible, but again this will cover the needs of most online course sellers. So far, it is clear that Thinkific favors ease of use and simplicity over extreme customization.
Caractéristiques du marketing
Thinkific focuses on building and selling courses to your potential students, but it also comes with interesting marketing features. Those mainly come in the form of analytics, as Thinkific provides very accurate visitor metrics through its JavaScript tracking. You'll also be able to send out coupons and promotions and set up loyalty programs.
In itself, the service does not offer much more in terms of marketing, but it easily integrates with many third-party services like Stripe and Paypal for payments, of course, but also Shopify for eCommerce, Zoom for eLearning, Facebook, Mailchimp and others for marketing, Zapier for even an increased number of integrations, and more.
Fixation des prix
Thinkific does not take its cut on every sale you make. This is nice, especially for those intending to scale. As soon as your sales funnel is set up and automated, you'll only have to worry about including the monthly subscription fees in your budget.
In terms of subscription fees, Thinkific proposes four monthly subscription plans. The more you pay, the more extra features (mostly marketing and the amount of content you can put out) you get. you'll find:
a Free plan;

a Basic plan which is available at $49 per month;

a Pro plan which is available at $99 per month;

a Premier plan which is available at $499 per month.
There are cheaper options that do the same as Thinkific. It's a bit pricey for what it does.
Avantages et inconvénients de Thinkific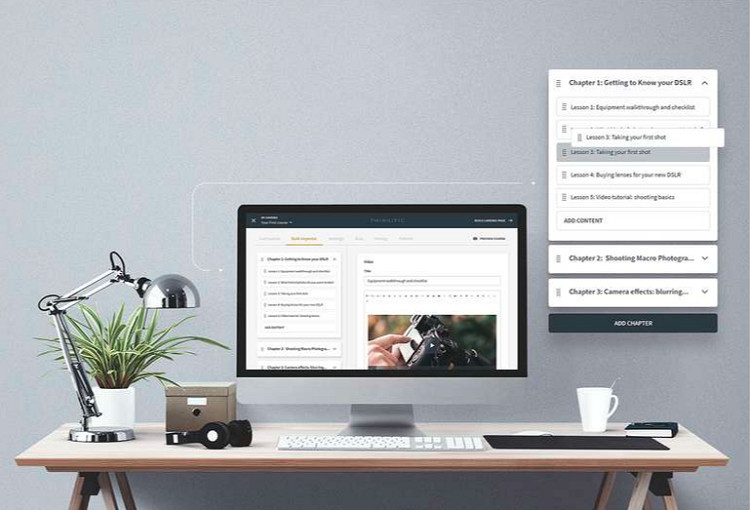 Below you'll find a rundown of the most interesting Thinkific pros and cons.
Pour
Pleasant interface and easy to use;

Easy to set up professional-looking pages and courses;

No commission fees on sales you make;

Can communicate with students as they go through your courses.
Cons
Expensive (although it has a free plan);

It doesn't have the deepest customization features.
Price Comparison: Membervault VS Thinkific
While Thinkific comes with more features and deeper customization, Membervault is definitely a winner when it comes to price. Both services offer a free plan, but Membervault's paid plans are less expensive.
Thinkific's starter plan costs $49 per month, whereas Membervault's starter plan costs only $19 per month. In terms of budget, Membervault wins.
Recommended Alternatives To Membervault and Thinkific
Let's go over a few interesting alternatives you might want to consider:
Skillshare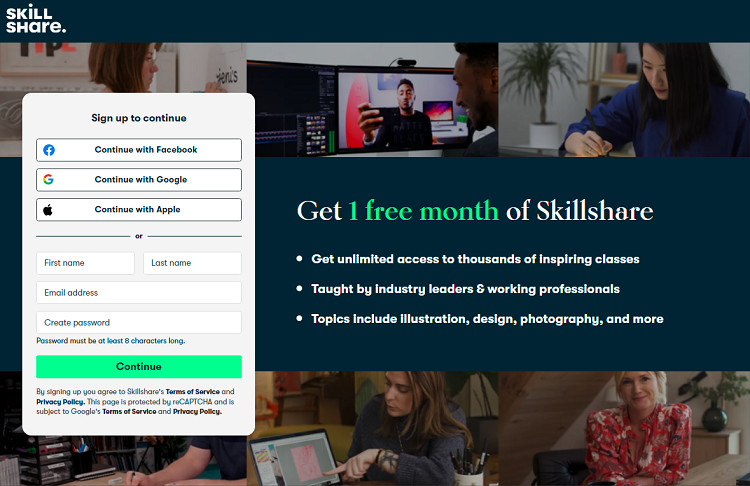 Skillshare is a great way for people to learn new skills on a budget, but it is also an amazing way to sell your classes and digital courses online. It might not be the best long-term option for professional online course sellers since you are extremely limited in terms of customization (you must follow Skillshare's formats).
The course-building features are extremely limited as well. That said, the service is entirely free for sellers. Just put your content out there and get paid for every minute of watch time it gathers. You can communicate with your students as well through comments, and this is a nice touch.
Udemy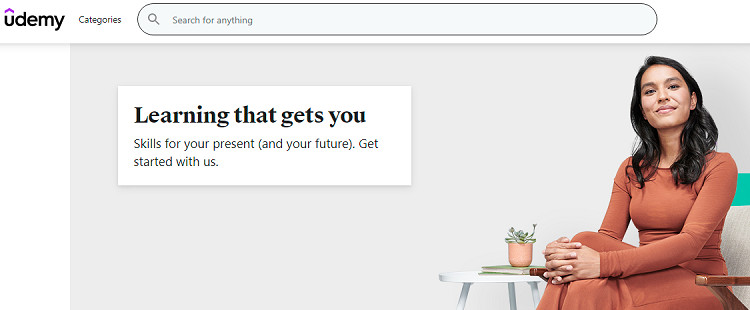 Udemy is a simple way to sell courses online without hassle. The counterpart to this is very limited customization. On Udemy, you'll be able to sell your content and online courses by simply filling in the blanks in their base format. As such, the service ensures your content is professional-looking and standardized because it is then proposed on the software's marketplace.
For beginners without an audience, this is a great option. The service takes a 50% cut on every sale you make though, so it is not a viable long-term solution. On top of that, you must purchase a monthly subscription (there is a free trial if you're not sure yet).
Enseignable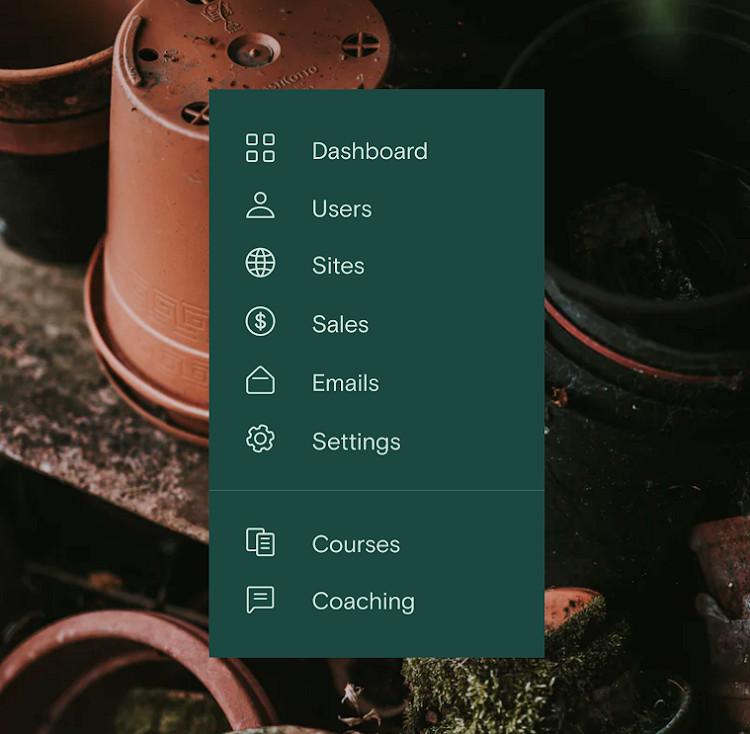 Teachable can be considered as Thinkific but on a budget. It has a very user-friendly interface as well and comes with a convenient drag-and-drop builder too for your sales pages and courses. You also have more options to keep your students engaged by delivering certificates of completion.
There also are interesting in-house marketing tools, one of them, for example, letting your reach out to your students in bulk. It's not as customizable and deep as Thinkific, but it's our preferred paid solution for beginners. There is a free trial and then monthly subscriptions.
FAQs
Question: What is Better than Thinkific?
Answer: Teachable is a cheaper version that comes with pretty much the same features as Thinkific. In terms of paid plans, it is clearly a better option. That being said, Teachable does not offer a free plan, and beginners will have to choose between starting for free on Thinkific (and most likely upgrading down the line) or paying for the Teachable starter plan.
Question: Does Membervault Have an App?
Answer: Membervault does not have a dedicated mobile app. In that regard, the platform is still very responsive when accessed through mobile browsers and should not be a problem for any on-the-go users.
Question: Does Membervault Integrate with WordPress?
Answer: Membervault does not offer any kind of native integration with WordPress whatsoever. That said, you can use third-party software such as Zapier to make sure your Membervault and WordPress data synchronize automatically without any need to code.
Pour conclure
Both services here do pretty much the same thing, but Thinkific is a clear winner in terms of features, customization, ease of use, and extra features. The drag-and-drop sales page and course builder is a win. The attractive UI is a win. The student's experience is a win. The pricing might be a bit scary, but there is a free plan for beginners. It's overall a very strong option.
As strange as it sounds, Membervault is very similar in the way you'd use more general online service marketplaces such as Fiverr or Upwork. Minus the marketplace (which is arguably the main reason why you'd sell on those sites, to begin with).
Membervault's main argument is not its customization, it's not its ease of use, and it's not its extra features either. It will most likely be a good fit for sellers looking to sell a digital side product, but we can hardly see someone charging hundreds of dollars for a product sold on Membervault.
Membervault's main selling points will probably be that it's not a time-consuming venture to set up and deal with, as well as its extremely tiny cost.
Notre choix