Last Updated on enero 18, 2022 by DMEditor
If you are here you may have been shocked about the recent credit card breach that affected Volusion stores. Or, maybe you just are sick of Volusion (for many reasons)!
That said, Volusion has done many things right over the years. So what is the functionality that can replace (and even add) to Volusion's feature set?
Check out the following alternatives to Volusion here:
Resumen: Shopify is quite simply THE market leader for Comercio electrónico platforms. If you considered Shopify "back in the day" it's probably time to consider it TODAY. They've made great strides and have created a true self-reinforcing ecosystem of users, developers, tools, and integrations.
Ventajas de Shopify
Largest marketplace for apps of any e-commerce platform
Largest market share by users (and many other metrics), incredible staying power
Scalable pricing models, something for everyone
Deep bench of "Shopify developers", specialists, and marketers
Impressive knowledge base and help center for support
Prueba gratuita de 14 días
Desventajas de Shopify
Native SEO optimization can be lacking, requires additional thought and effort to properly structure
Not necessarily the cheapest solution, depending on your use case
No completely free version
Precios Shopify: Starts at $29/month for Shopify básico, then $79/month for Standard Shopify, and finally $299/month for Shopify avanzado.
Lecturas complementarias:
Resumen: BigCommerce is another big player behind Shopify but tailored to mid to large enterprise eCommerce stores. If Shopify is a bit too small scale for your needs, consider BigCommerce for an experience similar to Volusion.
BigCommerce Advantages
BigCommerce lets stores sell UNLIMITED products and SKUs, whereas Volusion only allows this on their enterprise levels
BigCommerce Pro and Enterprise pricing are typically more cost effective than Volusion
BigCommerce allows import and export functionality on ALL pricing tiers, whereas Volusion limits this to only their highest tier
BigCommerce allows all tiers to easily integrate with eBay and Amazon, whereas Volusion only allows this on higher tiers
BigCommerce Disadvantages
Not as many free store templates (Volusion has 11, BigCommerce has 7)
Not as much variance between themes and templates compared to Volusion (you may want hire for a custom theme project at some point)
Precios de BigCommerce: BigCommerce Standard starts at $29.95/month, BigCommerce Plus climbs to $79.95/month, BigCommerce Pro hits $249.95/month and then custom Precios para empresas kicks in beyond that (depending on features).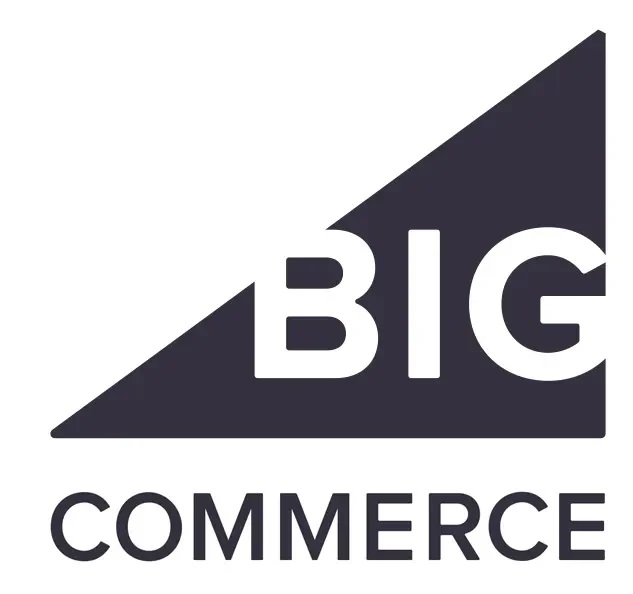 ¿Por qué prefiero BigCommerce?
Publique, optimice, anuncie, venda y suministre productos en más de 100 canales. Todas las funciones del comercio electrónico empresarial, sin costes ni complejidad.
Solicite una demostración
Ganamos una comisión si hace clic en este enlace y realiza una compra sin coste adicional para usted.
Investigación adicional:
Resumen: 3DCart boasts an agile, easy-to-use e-commerce platform with and focus on mobile-first e-commerce experiences and promises a limited fee structure. The simple pricing tiers and transparent costs make it a great alternative to Volusion.
3DCart Advantages
More emphasis on mobile-first e-commerce compared to Volusion (more responsive themes and checkout sequences)
No random fees, transparent monthly pricing tiers
Pricing includes SSL, API access, CRM tools, and customer loyalty programs
Integrates with more third-party tools and add-ons
Long track record in the ecommerce business (close to 20 years)
Free product migrations when you switch from Volusion
3DCart Disadvantages
Does not offer product bundling like Volusion
Does not offer advanced PCI / CISP certification
No native recurring billing functionality (although available as add-on apps)
3DCart Pricing: 3DCart starts off at $9.50 for their Starter Store packageentonces $14.50 for the Basic Store packageentonces $39.50 for the Plus Store packagey por último $114.50 for the Pro Store package. The pricing break-points all have to do with how many users (team members) need access to the store, with the lowest plan for 1 user and the highest plan up to 15 staff users.
Investigación adicional:
Resumen: If you are looking for a easy to use shopping cart without the fuss, ThriveCart is a great choice. Primarily popular with information marketers, software sellers, and single SKU product sellers, ThriveCart is a solution born out of the sales funnel. Best of all, pricing is one-time which means you get lifetime access without recurring (or escalating) monthly fees and costs.
Ventajas de ThriveCart
One-time up front payment (no monthly fees), lifetime access
Built-in sales funnel features
100s of integrations, plays nicely with other software platforms and marketing tools
Advanced behavioral marketing automations and intelligence built-in
Unlimited checkout pages
Easy built-in upsells and upsell options
Excellent affiliate management and affiliate marketing tools
Free integrated sales tax calculator
Responsive customer support
Desventajas de ThriveCart
Not suitable for large stores with 10s or 100s of product SKUs
No true inventory management for physical products
Limited templates and designs compared to Shopify or Volusion universe
ThriveCart Pricing: Simple al la carte, lifetime license for $495 promotional pricing (e.g. not always this low).
Investigación adicional:
Resumen: Wix is one of the better known general-purpose website builder tools, but in recent years they have specifically built out e-commerce functionality to good effect. If you want something simple to use, easy to get started, and affordable, Wix might be a better first iteration than Volusion.
Wix Advantages
Very easy to setup and get started selling online
Out of the box designs and templates to choose from
Cheaper pricing plans (compared to Volusion)
Native payments solution, no need for complicated integrations
Atención al cliente 24 horas al día, 7 días a la semana
Automated sales tax solution
Integrates with droppshipper Modalyst (on Unlimited or higher plans)
Integrates with other marketplaces (on Unlimited or higher plans)
Wix Disadvantages
Harder to export content and design if you decide to switch ecommerce platforms
Less customization (not an open source platform)
No fully featured free trial
Wix Prices: Wix pricing specifically for eCmmmerce stores starts at $23/month for the Business Basic planentonces $27/month for the Business Unlimited plany finally $49/month for the Business VIP plan.
Investigación adicional:
Resumen: If Wix offers everything easily in a closed box, WooCommerce offers almost infinite customization in a WordPress environment. There are 1000s of themes, plugins, and tools available for WooCommerce ecommerce store owners. WooCommerce also benefits from a better technical SEO structure, even compared to platforms like Shopify.
WooCommerce Advantages
Completely FREE to start
Open source platform
Thousands of WooCommerce dedicated developers, designers, and marketers
Feels just like WordPress
Robust third-party free and paid plugin marketplace (apps)
Better SEO customization available
Thousands of support articles, guides, and knowledge sharing sites
WooCommerce Disadvantages
More security vulnerabilities, particularly if using many third-party plugins
Requires some technical knowledge or WordPress experience
No dedicated support
WooCommerce Prices: WooCommerce is a fundamentally FREE platform to start, but requires separate hosting (or hosting via WordPress.com here). Optionaly WooCommerce costs include WooCommerce Payment Gateways (2.9% + $0.30), and various 3rd party shipping integrations.
Seguir leyendo:
Resumen: AmeriCommerce may be a less heralded ecommerce solution compared to the likes of Volusion and Shopify, but i offers some incredibly compelling features and per transaction cost savings. This might not be the solution if you need endless customization, but it may be IDEAL if you want simplicity that just works out of the box.
AmeriCommerce Advantages
Built for omnichannel sales; integrating with many leading marketplaces easily
Very simple to get setup and started selling
Easy to update listings on the fly
If on paid plans, $0 cost per transaction!
Nested catalog structures
Parent / child product relationships
Supports subscription products
Admite headless commerce
Fully supported digital product ecosystem (digital download functionality)
Each pricing plan is the same fully featured, with pricing ONLY adjusting based on the number of SKUs selling
AmeriCommerce Disadvantages
Limited templates and customization options for styling
Paid service offerings can be pricey
Precios de AmeriCommerce: AmeriCommerce has a 5 tier payment plan system, starting at $24.95 / month for the Steel Plan (100 products), $39 / month for the Bronze Plan (500 products), then $99 / month for the Silver Plan (5000 products), then $149 / month for the Gold Plan (10,000 products), and finally capping out at $299 / month for the Platinum Plan (Unlimited Products).
Más información: Full AmeriCommerce Review.
Resumen: Squarespace is a well establish player in the drag and drop website builder market, with easy to use templates and branding. Squarespace also has customized ecommerce offers for almost any ecommerce stores or concepts.
Ventajas de Squarespace
More affordable initial pricing plan starting at $12 / month (vs $29 / month for Volusion)
Easy to use website builder (easier than Volusion)
Visual pleasing and elegant stores out of the box
Unlimited products and SKUs
Better mobile dashboard access for owners
Great uptime record
Excellent blogging and content marketing extensibility
Desventajas de Squarespace
Limited integration partners
Limited themes and templates
Limited phone support
Precios de Squarespace: Squarespace has a 4-tier pricing plan schema. Plans start at $12 / month for the Personal Plan, $18 / month for the Business Plan, and then $26 / month for the Commerce Plany por último $40 / month for the Advanced Commerce Plan.
Resumen: UltraCart belongs in the category of super lightweight, automatable, and easy to customize checkout cart builders. While you may need a bit more technical jobs to get all of the customizations just right, UltraCart offers a much simpler pricing plan and scalable infrastructure for ecommerce sellers.
UltraCart Advantages
Built-in advanced AB Testing and testing analytics
Built-in upsell functionality
Easy to replicate succesful templates (cloning functionality)
Customer list segmentation, user flows and list building (integrates with all major email list providers)
Free plan for developers to create and demo stores for clients
UltraCart Disadvantages
More technical skills required than Volusion (but more customization options)
Decent learning curve to get started
UltraCart Prices: UltraCart offers 3 main tiers, with 1 additional Enterprise tier, all based on sales volume by revenue. Plans start at $49 / month for the Small Plan ($50k in revenue per month), then $79 / month for the Medium Plan ($100k in revenue), and finally $229 / month for the Large Plan ($250k in revenue). El Plan de Empresa is for businesses doing $500k or more per month.
Final Ship: So Which Alternative to Volusion Should You Pick?
So after reviewing the top 9 altenratives to Volusion, where does that leave us for ecommerce platform alternatives?
Mejor en general: Personally, I would start with Shopify here as the best OVERALL alternative.
Best for Large Stores: If you are looking for a good alternative for large stores with many SKUs, I would lean towards BigCommerce here.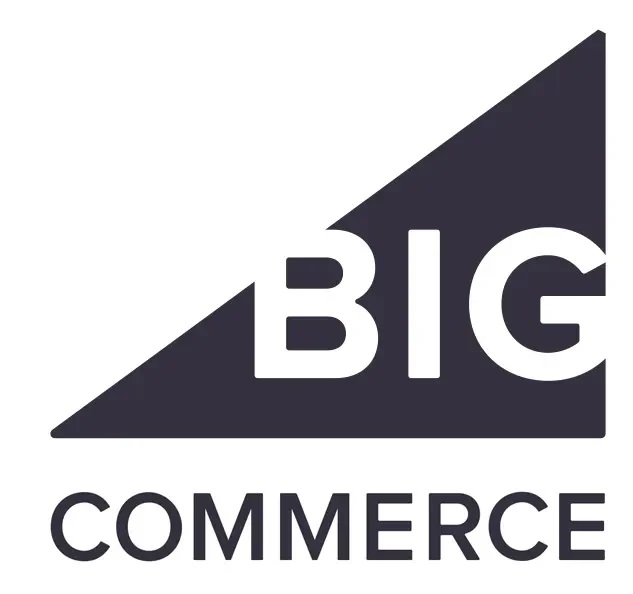 ¿Por qué prefiero BigCommerce?
Publique, optimice, anuncie, venda y suministre productos en más de 100 canales. Todas las funciones del comercio electrónico empresarial, sin costes ni complejidad.
Solicite una demostración
Ganamos una comisión si hace clic en este enlace y realiza una compra sin coste adicional para usted.
Best for Digital Products: I would definitely lean towards Thrivecart here if you are primarily selling digital products.
Más información: