Last Updated on junio 1, 2023 by DMEditor
Welcome to our comparison of OFX vs Transferwise. If you're trying to send money abroad, but not sure yet which company is the most advantageous, this is the review for you. Both companies will let you send money abroad in a faster, more convenient, and very often cheaper way than traditional bank transfers. While being similar in that regard, there are key differences that set them far apart.
After reading this article, you will know exactly which company is best for your specific situation.
Descubrirás:
what OFX and TransferWise hacer de otra manera;

what unique features they each offer;

los tipos de cambio;

which company is most likely to be the most suitable for you;

y mucho más.
Nota: TransferWise se rebautizó como Wise a principios de 2021 y ahora se denomina así.
Main Differences Between OFX vs TransferWise
The main differences between OFX vs TransferWise are:
OFX can be used online but also through contacting a phone dealer (24/7), whereas TransferWise has phone operators for troubleshooting only.

Transferwise has a multi-currency wallet, whereas OFX does not.

TransferWise offers a Mastercard debit card and bank details in most of the major currencies, whereas OFX does not.

OFX supports transfers to 190 countries worldwide in 50+ currencies, whereas TransferWise only supports 20 currencies for international transfers and 30 currencies for local transfers.
Cómo elegir la mejor empresa de transferencias internacionales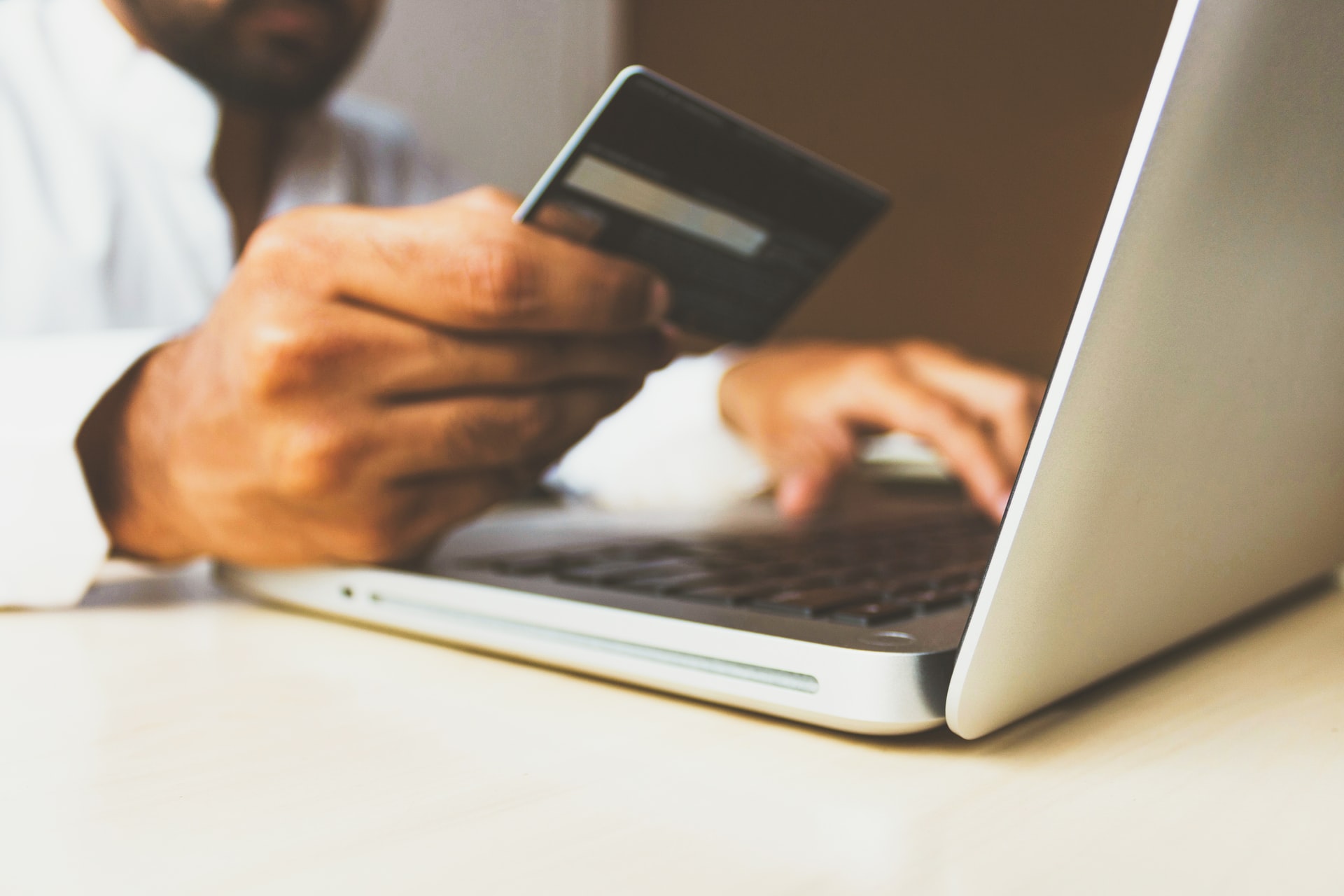 Cobertura internacional
Due to banking regulations and anti-money laundering laws, companies are rarely allowed to process international money transfers to all countries. For this reason, you should make sure you're allowed to open an account with the company of your choice, and that this company can send and receive money to and from your desired country.
Currencies
Different international transfer operators support different currencies. If you're dealing with money that is not a currency, you'll need to make sure that the service you're using supports it.
Costes y tasas (ocultas)
When sending money abroad, there are many checkpoints at which your transfer can be subject to fees. You could be charged when funding your account, when sending money, when exchanging currencies, when receiving your transfer, for example.
On top of that, there are many different methods that companies and other financial operators may use to take their cut of your transferred money: flat service fees, percentage of your transfer, etc. The fees charged are not always obvious at first glance, so you should consider every financial aspect of your transfers carefully.
Formas de enviar dinero
Different operators have different ways to send money abroad. Most services will let you fund an international transfer through direct debit from banks (you pay to the service the amount of the transfer plus a fee, and they transfer the funds to your account overseas faster than a traditional bank would).
However, some companies also offer alternative solutions such as credit card and debit card payments, which you might find more convenient.
Formas de recibir dinero
How is your transfer going to reach you overseas? Usually, it will be directly transferred to a national bank account. However, some operators are flexible and even offer debit cards and national bank details. Others will offer cash handouts. For your convenience, it is important to make sure that the way the service delivers your money works for you.
Velocidad de transferencia
The speed of your money arriving in another country will always depend on the service you use and the country you're transferring to.
Some international transfer services specialize in specific countries, currencies or economic zones. As a result, some companies can do certain transfers faster than others. To make sure your money arrives as fast and smoothly as possible, pay attention to the transfer speed.
Servicio y asistencia al cliente
Transferring a large amount of money abroad can be stressful, so a lot of customers will prefer to use a company with a reputation for being reliable and helpful. Some services offer permanent customer support and have privileged contacts with local banks. Considering most money transfer companies operate online, being able to deal with a real human is often seen as a key advantage, which helps to ensure smooth transfers.
OFX Key Features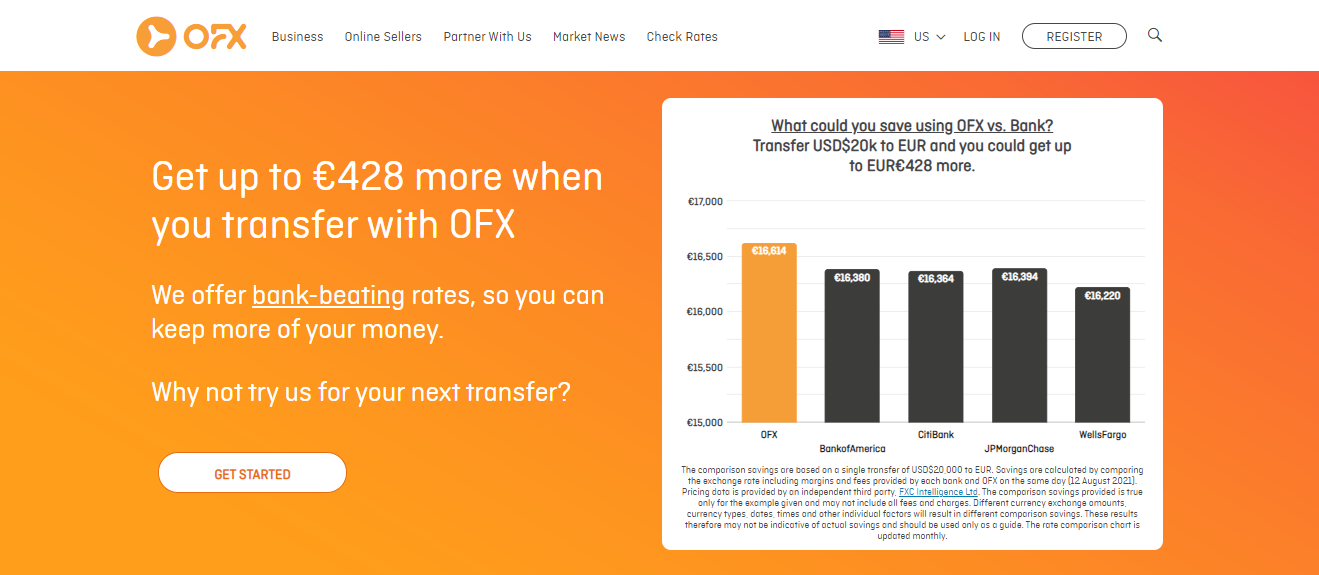 OFX is a licensed money transfer service provider. The company has been around in its current form since 2016, after many rebrandings. It is currently one of the most convenient and cheap alternatives to classic international bank transfers, especially when transferring a large amount of money.
Cobertura internacional y divisas
The service proposes a very large coverage of countries where you can send money. However, only residents of Australia, New Zealand, the US, Canada, the UK, Singapore, and Hong Kong can use their services.
If that happens to be your case, they let you transfer money to 190 countries worldwide (that is to say, almost every country in the world). OFX can send money to those countries in over 50 different currencies.
Costes y tasas
The costs are definitely lower than traditional banks, but you will find that they are most suited for large transfers. They charge a flat $15 fee for all international transfers + a margin on the exchange rate. This margin on the exchange rate will decrease the more money you send abroad at once. In fact, for transfers over $10,000, OFX charges no transfer fees.
Formas de enviar dinero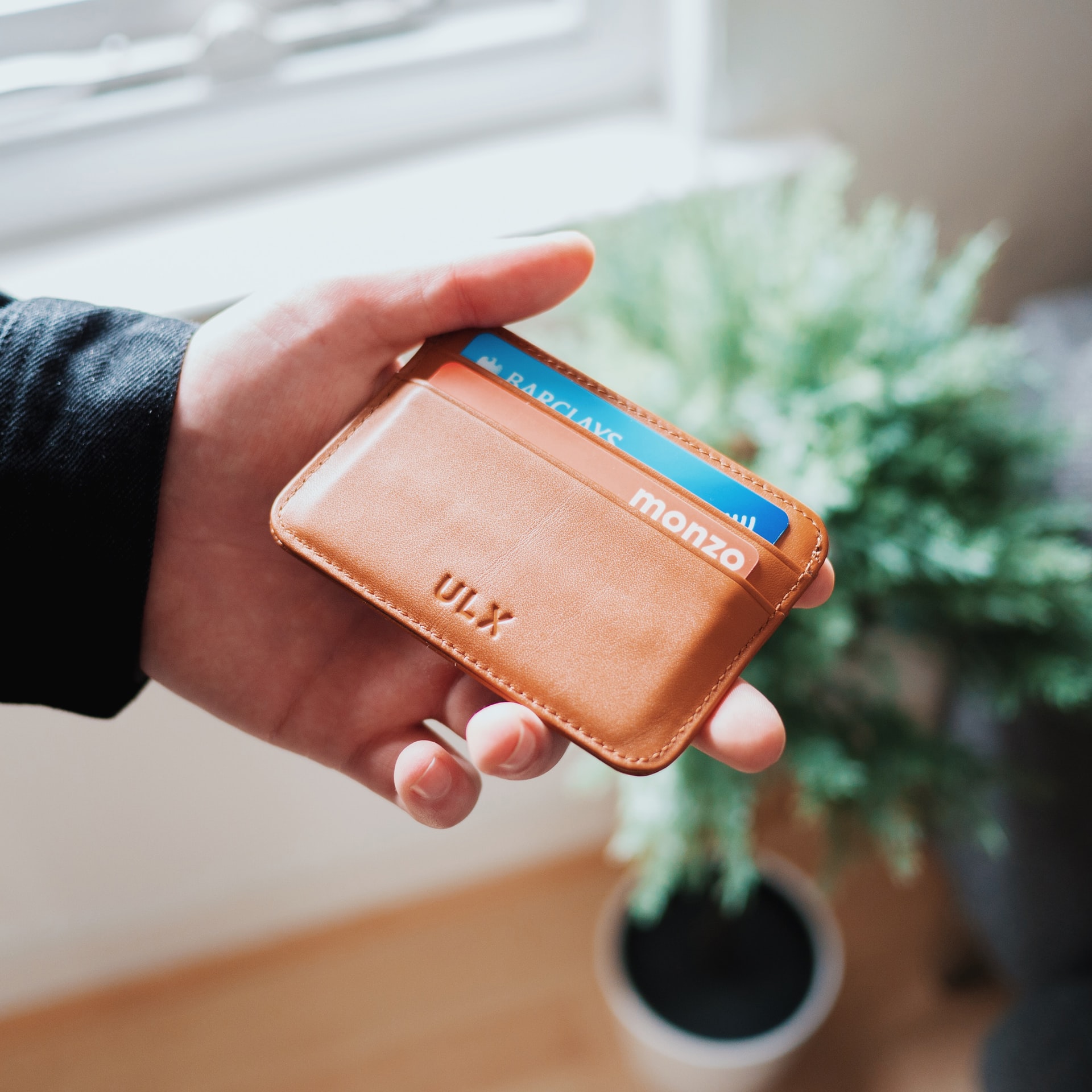 OFX lets you fund your transfer through direct debits from national banks, debit cards, wire transfers, and even some location-specific methods such as BPAY in Australia.
While not being the most flexible way to send money abroad, this is industry standard. This will be a convenient enough way to fund international transfers for most people and most situations.
Formas de recibir dinero
OFX only supports bank-to-bank transfers. In other words, the only way to receive your transfer overseas will be through a bank account in the country of destination.
Velocidad de transferencia
OFX is one the fastest ways to send money abroad. While TransferWise is generally slightly faster, it usually takes three to five days for your money to arrive with OFX.
Servicio y asistencia al cliente
OFX proposes one of the most reputable customer care and support services on the market. While you can send money online through their website very well, OFX also offers the possibility to do it via a phone call. You can contact a dealer and talk with an actual person who will help you send your money abroad.
For many, this will be reassuring. This service is mostly what explains the flat rate on every transfer. They are particularly known for providing excellent support over the phone. Those dealers are available at any time, any day of the week. They will ensure that your transfer goes smoothly and will act as the middle-man between you and the banks.
Ventajas e inconvenientes
Pros
Licensed and regulated with ASIC (Australia), FINTRAC (Canada), FINCEN (USA), FCA (UK), Hong Kong, New Zealand, and Singapore

Available in Australia, New Zealand, UK, US, Canada, Singapore, and Hong Kong

Offers 24/7 phone support for transfers

Has physical presence in all the sender countries, which is very helpful for larger amounts

No minimum or maximum limits on transfers

Lower fees for bigger transfers

Has bank accounts in most supported countries, which means you won't pay unexpected bank fees

Offers business accounts with more advantages
Contras
Only bank-to-bank transfers

Doesn't offer a multi-currency wallet

Flat $15 fee which can make small transfers expensive
Características principales de TransferWise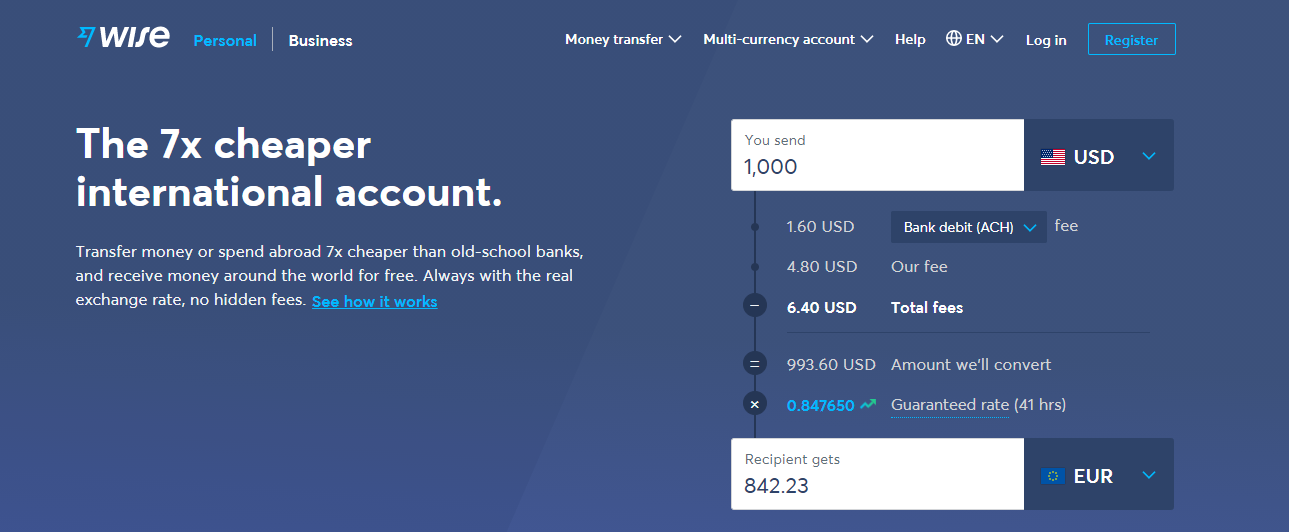 Wise (formerly TransferWise) is the leading international money transfer service provider since its conception in 2011. It owes its top position to ultra-transparent and ultra-low transfer fees, coupled with a great online experience.
Cobertura internacional y divisas
You can sign up for TransferWise in 69 countries and send money to 60 countries worldwide. Wise supports 20 currencies for international transfers and 30 currencies for national transfers.
However, the TransferWise Borderless card is only available in Europe, UK, Australia, New Zealand, and the USA. Note that with TransferWise Borderless, you can expand your possibilities as it gives you a multi-currency wallet and local bank details.
Costes y tasas
With Wise, the fees depend on how you fund your account, the amount transferred, and the target currency. They typically charge a small percentage of your transfer, reportedly between 0.4% and 1%.
The company does not make a margin on the exchange rate and there are no flat fees, which makes it ideal for smaller transfers. It makes a point of being as transparent as possible with its fees. For every transfer, there will be a detailed list of every fee, as well as the exact and only amount that will be charged.
Formas de enviar dinero
Transferwise supports funding through credit cards and debit cards, direct debits from banks, SWIFT Payments, and location-specific methods like SOFORT and iDEAL.
Formas de recibir dinero
Wise only supports bank-to-bank transfers as well. Note that with the Borderless card you have the possibility to add funds to your Wise wallet and then use your debit card locally (for a fee).
Velocidad de transferencia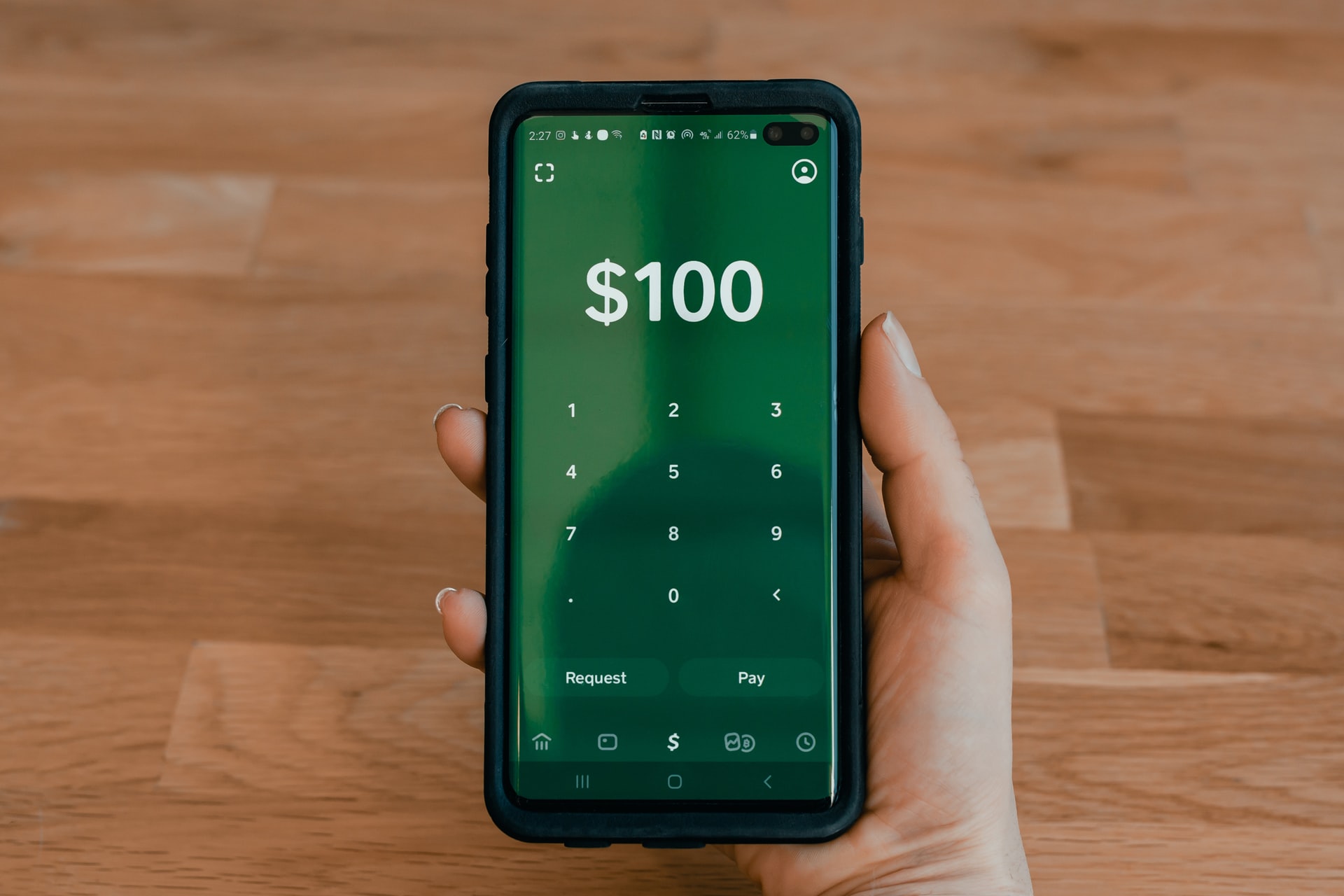 Wise is one of the fastest operators on the market, if not the fastest. Overseas transfers generally take two to five days.
Servicio y asistencia al cliente
Wise's customer service can be reached by phone, email, and live chat. They do not offer phone dealers like OFX, but you can find helpful information and country-specific guides on their website to answer all your questions.
The customer service team has generally a very good reputation and is known to go the extra mile to help customers.
Ventajas e inconvenientes
Pros
Licensed and regulated service in all the same countries as OFX plus Belgium and the European Economic Area (EEA), India, Japan, Malaysia, and UAE

Available in 60 countries, can send money to 60 countries

Low fees and transparent fees

No unexpected fees, they have local bank accounts in every supported countries

Cuenta multidivisa

Mastercard debit card with TransferWise Borderless, ideal for online payments and traveling

Gran servicio al cliente

Ofrece cuentas de empresa
Contras
No phone support to set up transfers

No physical presence

Transfers are bank-to-bank only

Las transferencias grandes pueden ser algo más caras que otras alternativas
Price Comparison: OFX vs TransferWise
OFX charges a flat $15 fee for all transfers plus a margin on the exchange rate. It is close to 1%, but depends on the size of the transfer. Bigger transfers reduce the margin, which makes this service expensive for smaller transfers, but ideal for larger ones.
Wise's fees depend on multiple factors but are generally extremely low. There are no flat fees for overseas transfers. Expect to pay from 0.4% to 1% of the transferred amount.
Recommended Alternatives To OFX and TransferWise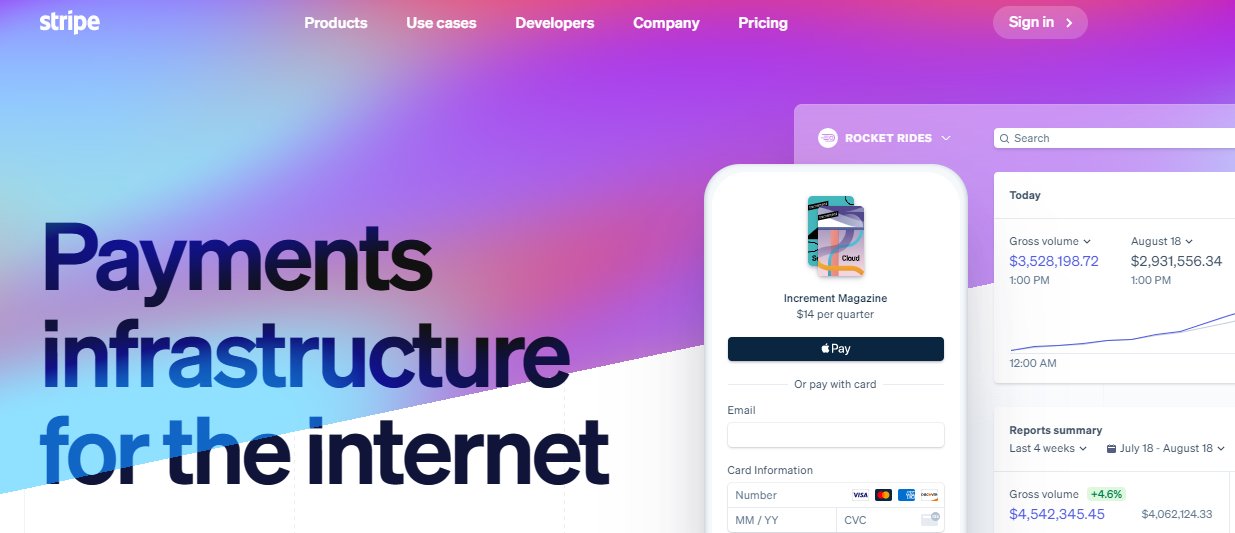 Skrill.

Originally used as a digital payment platform, Skrill now offers far more than that. Sending and receiving money is the basic function, sure, but with Skrill, you can even buy and sell cryptocurrencies. Neo-entrepreneurs will appreciate the combination of a prepaid debit card and the ability to set up a merchant account for your business, on top of being able to send and receive money abroad.

Raya.

When looking for solutions that will mainly allow you to get paid from abroad, you might want to look into Stripe. Originally designed to compete against PayPal, Stripe is now one of the best ways to accept payments online. Easily embedded on your website, it handles security and daily transfers to your bank account like a dream.

Western Union.

Probably the most widely known brand of overseas money transfer, thanks to its numerous physical branches (where one can simply walk in to receive their transfer in cash). Western Union is also available online. It allows you to receive money in almost every country in the world, making it incredibly convenient. However, it is slightly more expensive to use than its direct competitors.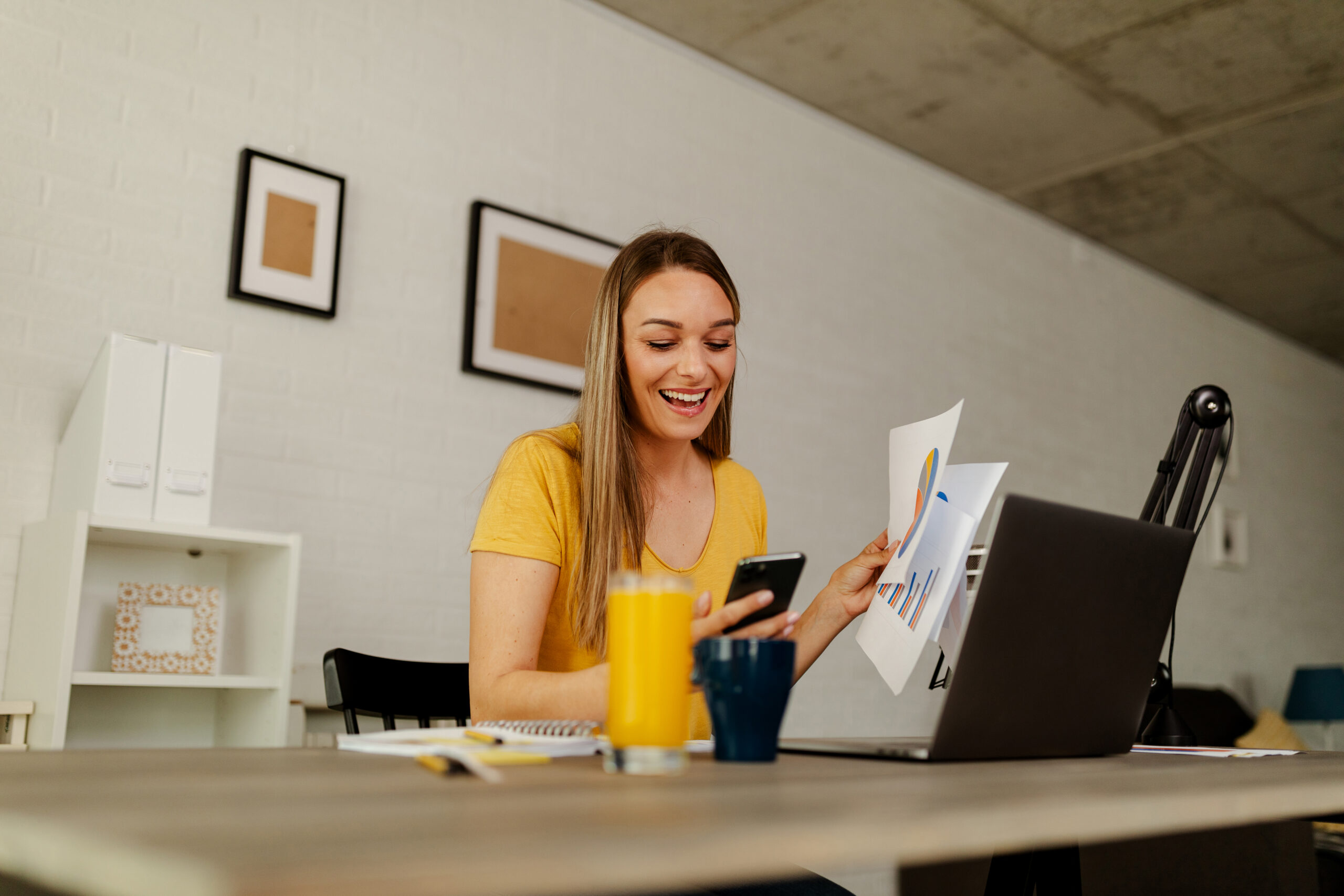 Lo esencial
Both services are fantastic international money transfer options. They're both quick with low fees and great customer support.
With no flat fees, ultra-transparent costs, and a great overall user experience, Wise seems to come on top. The multi-currency wallet and the TransferWise Borderless debit card help it to stand out above its competitors. Wise is available to European citizens, which is not the case with OFX. It appears to be the ideal solution for travelers and freelancers, especially when dealing with frequent transfers of smaller amounts.
OFX will be preferred for transferring large sums of money, as the more you transfer, the lower the fees. Their telephone dealer service is impeccable and will be available whenever you want. If you prefer to have your hard-earned money transferred by a real person instead of a cold website, or simply being assisted to make sure everything runs smoothly, this is the service you need.
To summarize :
Wise is the best overall option, as it is available to more people, does not have a flat fee for every transfer and you have the option to get a multi-currency wallet and a debit card.

OFX will be preferred when transferring large amounts of money (over $7,000$) as the fees get lower the more you transfer. The possibility to have transfers completed over the phone can be reassuring, especially when a lot of money is involved.
Si le ha gustado esta reseña, por favor, considere la posibilidad de compartirla con alguien que crea que podría encontrarla útil.
Preguntas frecuentes
Question: Can TransferWise be trusted?
Answer: Established in 2011, the service has so far never been in any major scandal and has been praised for its reliability many times. It is safe to assume that the company can be trusted.
Question: Do you need a bank account for TransferWise?
Answer: A bank account is needed to fund a transfer and to receive it. The recipient does not need to have a Wise account though, as the money is transferred through Wise, directly into the recipient's bank account.
Question: Is OFX instant?
Answer: OFX proposes one of the fastest international transfer services. While under normal conditions most transfers of major currencies will usually take one to two days, more exotic currencies can require up to five days to be fully transferred.