Last Updated on June 22, 2022 by DMEditor
By next year, e-commerce sales will reach $4.9 trillion. There's a reason why e-commerce is so profitable. No one wants to drive to the store and rummage through products — they want to find what they want and checkout.
This is why e-commerce provides the best shopping experience. And if you want to hop on the latest trend and create your own store, you'll be entering a niche that only continues to grow.
But know that you'll need the best e-commerce platform to set up your store, handle your sales, and more. E-commerce store owners usually choose either BigCommerce or Shopify as their store. But which option is best for you?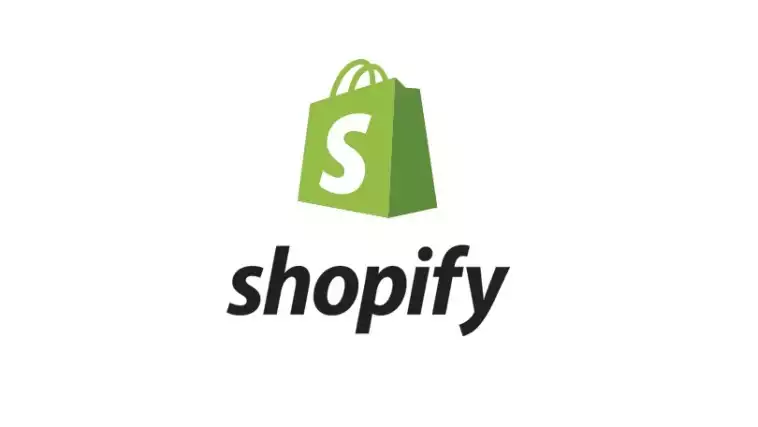 Why Shopify Wins
There are PLENTY of ecom platforms out there. Only one has a true NETWORK effect that can catapult your growth. Shopify has thousands of developers building apps and a robust ecosystem of integrations. This cannot be ignored. #ShopifyWins
Try Shopify First
We earn a commission if you click this link and make a purchase at no additional cost to you.
The Main Differences Between Shopify vs BigCommerce
The Main Differences Between Shopify vs BigCommerce include:
Shopify has diverse shop options but you'll need plugins that may require additional charges, whereas BigCommerce has more built-in features
Shopify is a more expensive platform, whereas BigCommerce is better for small and growing stores
Shopify is easier to use according to many users, whereas BigCommerce is a little more complicated but has great store design features.
Things to Keep in Mind
Before we discuss the key differences and features, there are some updates and other factors you should know first. Here's what to know.
Latest Shopify Updates
As of June 2020, Shopify has added some nifty new features. These features will really put Shopify ahead of its competitors. These updates include:
Express Themes — easy website themes for non-retail businesses, such as restaurants.
Tipping — customers can now add a tip, donate to a charity, and more.
Curbside pickup/delivery and other contact-free shipping/delivery options
Shop App — you can create a store app so customers can shop on your app.
Shopify Balance (not available yet) — a new feature so small businesses can track expenses, pay bills, apply for funding, and you can even get a Shopify card.
You might also be interested: Shopify vs Shopify Plus – Everything You Need to Know (2020)
Features to Look For
Whether you choose Shopify, BigCommerce, or another e-commerce platform, the platform you choose should have these core features:
Easy to use
Loads quickly
Responsive design and function
Design flexibility
CMS/SEO
Automation
Upselling and cross-selling
Knowing these core features will make it easier to choose the best-quality e-commerce platform.
Consider Your Products
Shopify and BigCommerce are versatile enough for all stores. But you should also consider your products and your audience.
Shopify by far has the broadest range of stores — from small startups and indie sellers to large stores. All merchants can sell products on Shopify — including health and fitness, beauty, home décor, and baby products.
BigCommerce is also versatile, but stores that already have a thriving consumer base and are still growing will benefit the most from BigCommerce's features. We'll discuss this more in detail.
Best Sales Features
This one is a little difficult to determine because both platforms have pros and cons in this section.
Shopify wins with overall sales features; however, most of its best features aren't built-in. This has its advantages and disadvantages.
Stores can use only the features they need, but if you need additional features you need to download a separate plugin and app. Unfortunately, some of these plugins aren't available for free. You can find both free and paid plugins at the Shopify app store.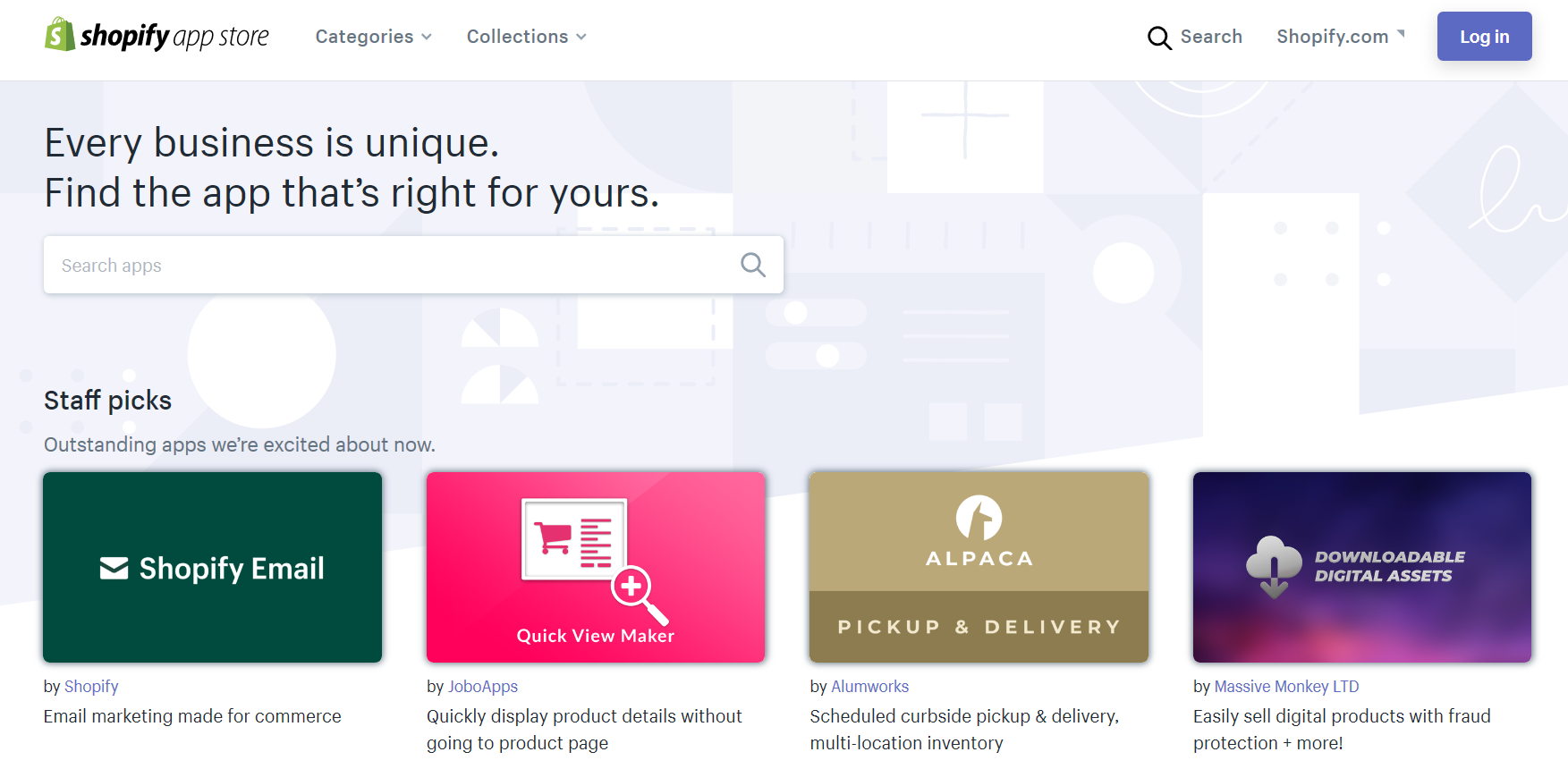 Some plugin examples include unlimited special offers, dropshipping, and marketing tools such as advertising, email marketing, and SEO.
BigCommerce is renowned for its myriad of built-in features. Some of the best features include data reporting tools and more. These features are also perfect for stores selling digital, physical, and service products.
However, these features can be difficult to navigate — especially for new sellers, which is the audience that BigCommerce caters to. But when new sellers learn to navigate the system, they can save a lot of money since all of their necessary features are available in one place.
Overall, both brands are tied. Each offers pros and cons in the features they offer.
The Easiest to Use
If this is your first time using an e-commerce platform, you'll prefer Shopify's easy interface. You have all of your essential functions on the left sidebar, including:
Order overview
Products
Customers and sales
Analytics
Marketing tools
Discounts and sales
Apps and plugins
Shopify can also manage all of your sales channels, such as Facebook and eBay.
The setup process is easy. You have complete control over your website, product placement, and more.
BigCommerce has a similar setup. One of the areas where BigCommerce reigns is the store design. Shopify doesn't have the most user-friendly design system, specifically with creating your product menu and placing design features such as a carousel on your homepage.
Overall, Shopify wins this round. But BigCommerce has an advantage with its store design features.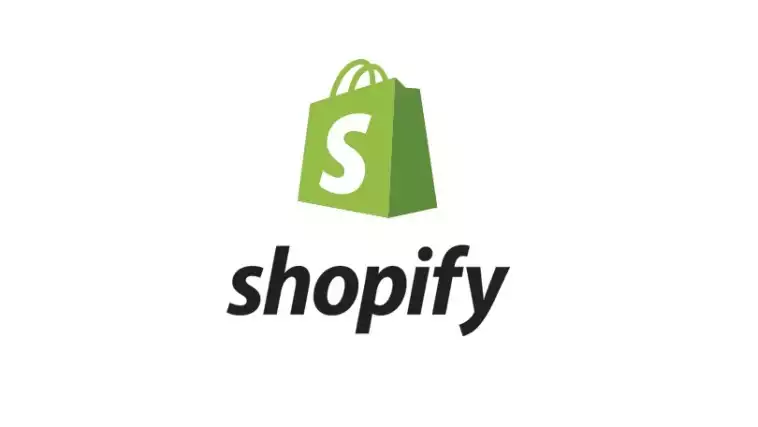 Why Shopify Wins
There are PLENTY of ecom platforms out there. Only one has a true NETWORK effect that can catapult your growth. Shopify has thousands of developers building apps and a robust ecosystem of integrations. This cannot be ignored. #ShopifyWins
Try Shopify First
We earn a commission if you click this link and make a purchase at no additional cost to you.
Which Is Better for Small Sellers?
Your experience as a seller and your store size/profitability also play a big part in deciding which e-commerce platform to use.
Let's start with BigCommerce since we've already been saying this is perfect for small sellers. Their standard plan starts at $29.95/month.
But BigCommerce offers more plan options for stores of all sizes. The higher-tiered plans obviously include more features. Here's a breakdown of the different plans and their prices:
Standard: $29.95/month
Plus: $79.95/month
Pro: $299.95/month
Enterprise: inquire with sales
Their standard plan is still the perfect solution for new and small stores. You have unlimited bandwidth and can upload as many products as you need. You have all of the necessary design tools and can access beautiful themes.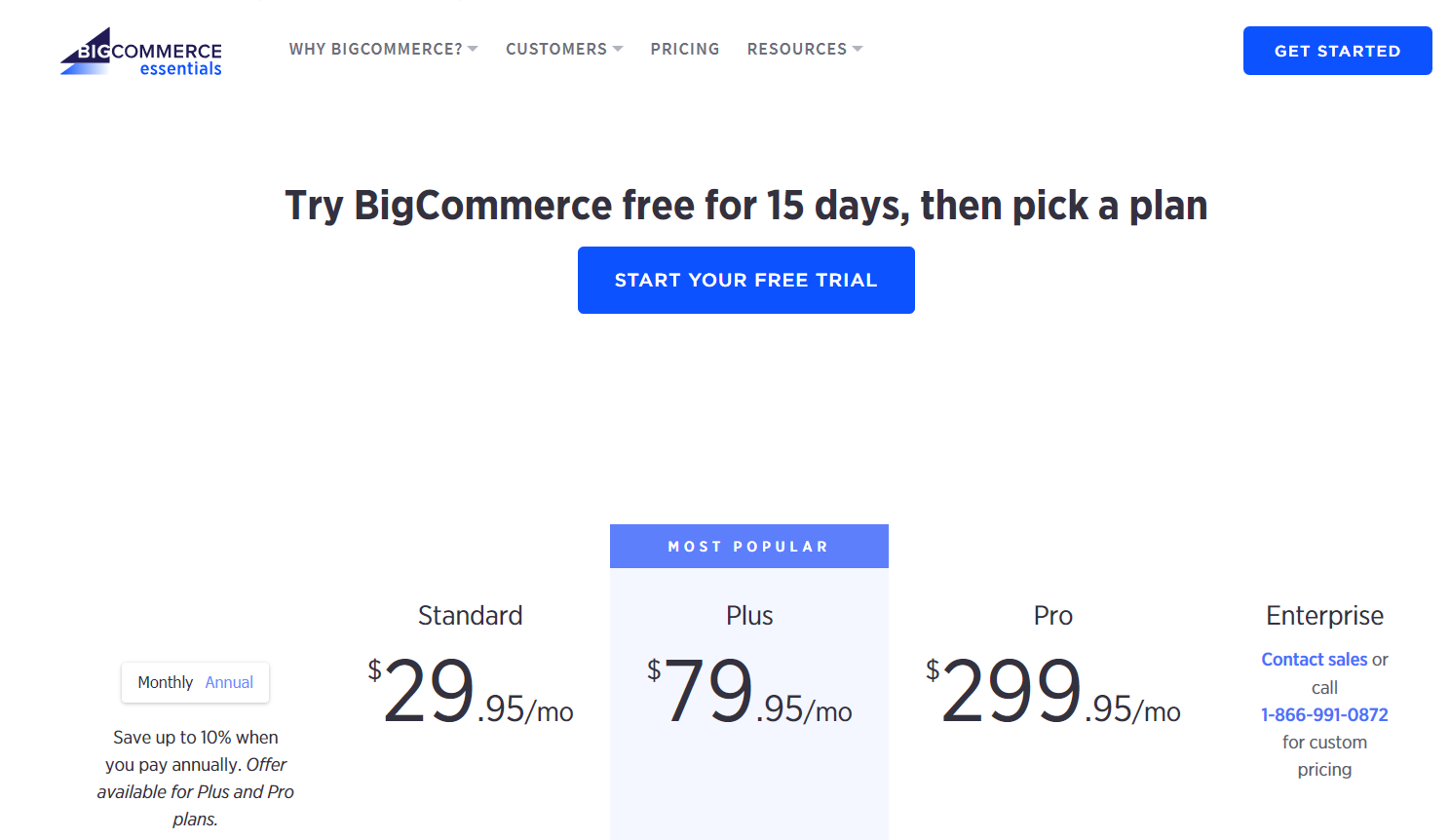 Some of the other benefits you'll experience include no transaction fees, unlimited staff accounts, sales channel integrations, coupons and discounts, real-time shipping quotes, product ratings and reviews, a blog, and even more.
Shopify has very similar pricing tiers — their standard plan starts at $29/month and their professional plan is $299/month, the same as BigCommerce.
However, you'll only experience Shopify benefits if you sign up with a higher tiered plan.
Shopify's standard plan doesn't offer as many benefits as BigCommerce's plan. For example, Shopify only allows two staff accounts.
Overall, new sellers will get more bang for their buck when they use BigCommerce's standard plan.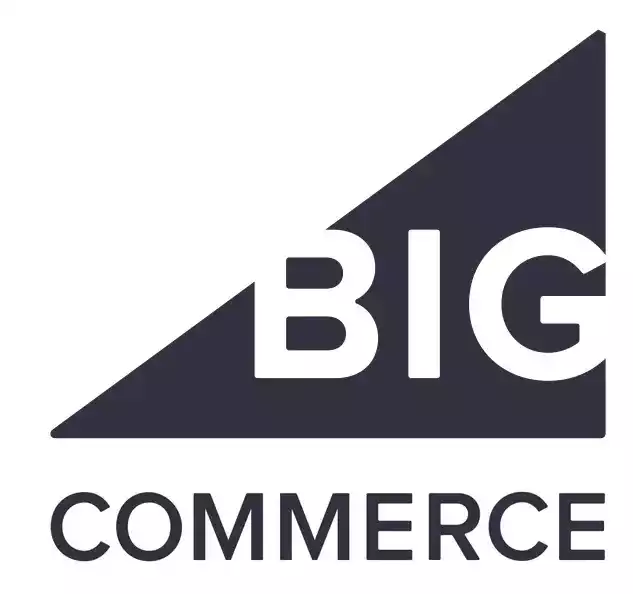 Why do I prefer BigCommerce?
Seamlessly list, optimize, advertise, sell and fulfill products across 100+ channels. All the capabilities of enterprise ecommerce—without the cost or complexity.
Request your Demo
We earn a commission if you click this link and make a purchase at no additional cost to you.
Themes
Chances are, you aren't a designer. Unless you're hiring a designer, you'll have to find a theme for your store. So, which platform has better themes?
Shopify only offers 10 free themes but you can find a myriad of paid themes, both on Shopify's theme store and independent designers also create their own themes.
You can find a theme for all stores in a range of different layouts. You can also find a theme by searching for your store size, layout preferences, navigation style, and more. The paid themes are usually affordable, about $200 at the most, and all of them are responsive.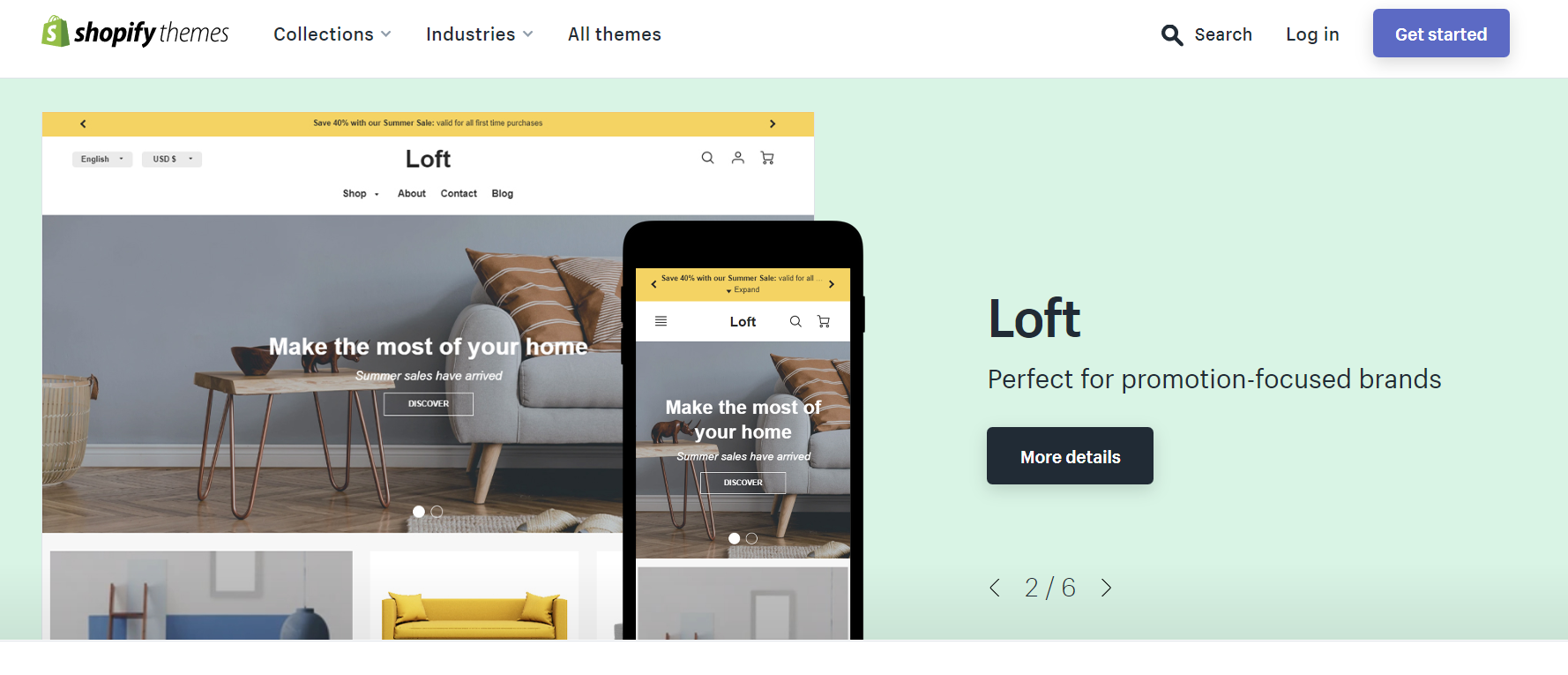 While Shopify's website editor isn't as powerful as BigCommerce's, there is still a range of customization options you can implement. You can alter the navigation, menu placement, pages, and more.
BigCommerce offers the same number of free and paid themes on their website. You can also buy BigCommerce themes from third-party developers. The themes go for about the same price and some are even cheaper.
Many argue the BigCommerce theme options aren't as extensive as Shopify's. For example, there aren't as many industry-specific BigCommerce themes compared to Shopify themes.
One of the pluses of BigCommerce is your website will be automatically reformatted if you change your theme. Many of these alterations are manual with Shopify.
Overall, Shopify has more theme options but BigCommerce's design platform is more user-friendly and automatically reformats your website if you change your theme. This is another tie.
Customer Support
Both Shopify and BigCommerce offer similar customer support features, including:
24/7 live and phone chat
Support forum
Help center
Video tutorials
Email support
Advanced specialist support
These benefits are available for all plans, including standard plans and Shopify's lite plan. However, you do receive priority support when upgrading to advanced plans.
Many customers argue that Shopify offers more resources for customers. Their social media offers tips and advice for sellers and sellers can easily reach out to Shopify support via their social media.
They also have a detailed knowledge center that covers topics such as getting started with Shopify, selling advice, managing your store, marketing advice, a breakdown of the different Shopify apps, and more.
While both platforms have phenomenal support, Shopify offers more educational resources on their knowledge center and social media channels. Therefore, Shopify wins this round.
FAQs
Do you have some questions about Shopify and BigCommerce? You're not the only one! Users have these same questions when choosing between these platforms.
What Are Shopify and BigCommerce?
Shopify and BigCommerce are platforms that help you grow your business. They're mainly used by e-commerce companies to create a website, upload their products, and more. Both platforms allow users to sell on different platforms, such as social media, eBay, Amazon and you can even manage different aspects of their brick-and-mortar store.
How Do I Get Started With Shopify and BigCommerce?
Both platforms have very similar processes. First, you need to select your plan. Next, you need to create your website. Finally, you upload your products and utilize the many features both platforms offer.
How Do Payments Work?
Both platforms use a variety of payment processors, including their own payment providers. But you can use different payment processors to accept payments and credit cards from customers all over the world.
What About Shipping?
If you're a new seller, you have two options: ship products yourself or use a third-party fulfillment center. The fulfillment center stores your inventory and ships your products for you. This option is recommended when your business grows; if you're just starting out and have a small inventory, you may want to consider shipping products yourself first.
What If You're Switching From Shopify to BigCommerce and Vice Versa?
If you want to switch to a new e-commerce platform, most have different functions set in place to make the transfer easy. For example, BigCommerce lets you upload a CSV file with your products, customer data, images, and other variations. But Shopify makes this process a little more difficult.
It's recommended you use data transfer apps and other similar migration services.
Do I Need an SSL Certificate?
All websites that store data need an SSL certificate. If you let customers store their information, such as their credit card and address, then you need an SSL certificate. Fortunately, both BigCommerce and Shopify provide SSL certificates. Shopify offers one for free, but it's still recommended you buy one.
Can I Cancel Either Plan?
For BigCommerce, you can cancel your Standard, Plus, or Pro plan any time (unless you had to sign a contract). Since Enterprise plans require a contract, you'll have to read your contract for cancellation requirements.
Shopify operates similarly, you can even pause your store temporarily. Since many Shopify users have third-party plugins, it's recommended you also look into your plugin cancellation requirements.
In addition, both Shopify and BigCommerce require no actions if you want to cancel your free trial. Your free trial expires after a certain number of days. If you don't choose a plan, both will delete your store.
Overall Recommendation: Shopify
We recommend Shopify. While BigCommerce is a close contender, Shopify offers more features, benefits, and resources for sellers.
Does that mean no seller should choose BigCommerce? BigCommerce is the best option for brand new sellers. They also have a better website builder and editor than Shopify.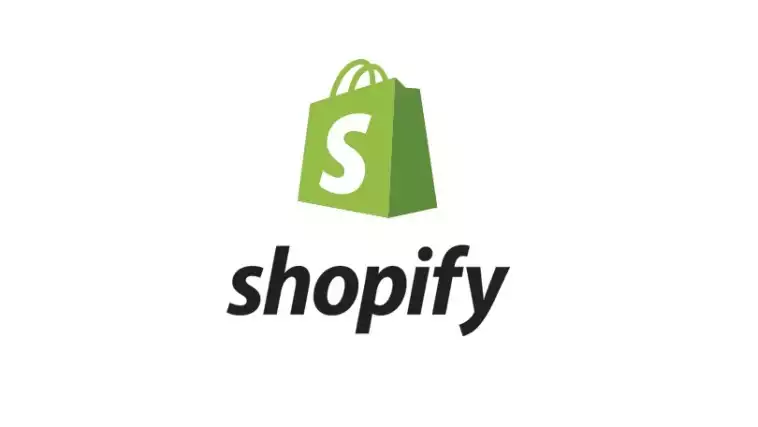 Why Shopify Wins
There are PLENTY of ecom platforms out there. Only one has a true NETWORK effect that can catapult your growth. Shopify has thousands of developers building apps and a robust ecosystem of integrations. This cannot be ignored. #ShopifyWins
Try Shopify First
We earn a commission if you click this link and make a purchase at no additional cost to you.
Shopify and BigCommerce are similar and also have common selling points. Both offer amazing customer support, have high-quality themes, and both offer great features for all sellers.
Are you ready to invest in an e-commerce platform? First, read this guide on selecting the best e-commerce platform to know you're selecting the best one.
More Shopify Comparisions
Further read:
[interact id="61950894e81e4200184210da" type="quiz" mobile="false"]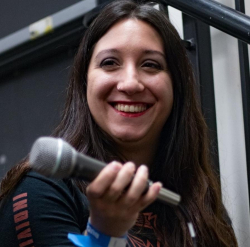 Latest posts by Stephanie Jensen
(see all)