Last Updated on May 2, 2022 by DMEditor
Over the past few years, more and more adblocking software and cookie disablers have been coming to market. So much so the digital cookie is no longer used to collect first-person customer data. The death of the cookie is attributable to the continual rise in popularity concerning mobile devices, which the cookie wasn't compatible with. Cookies were also integral to deterministic multi-touch attribution modeling, thus leaving many pondering the question, "is Multi-Touch Attribution dead?"
As you can see, customer data has become a hot topic in the digital age. Data privacy is paramount, and if you can't guarantee customers that you're using their personal information ethically, then you're going to lose business. What's more, you now stand to face criminal charges thanks to the advent of laws such as GDPR.
GDPR came into effect on May 25th, 2018. The term is an acronym for General Data Protection Regulation. It is defined as an EU privacy law that was enacted amidst growing concerns about how customer data was collected, managed, and used online. GDPR keeps EU citizens' personal data safe by giving them greater insight into how data is handled and stored. Businesses with an EEA presence must comply with GDPR to avoid adverse fiscal, legal, and brand side effects.
A great way to become GDPR compliant is by ensuring your CRM is up to par. That's why I've written this post detailing what to look for in a CRM and what I think is the best CRM for GDPR compliance.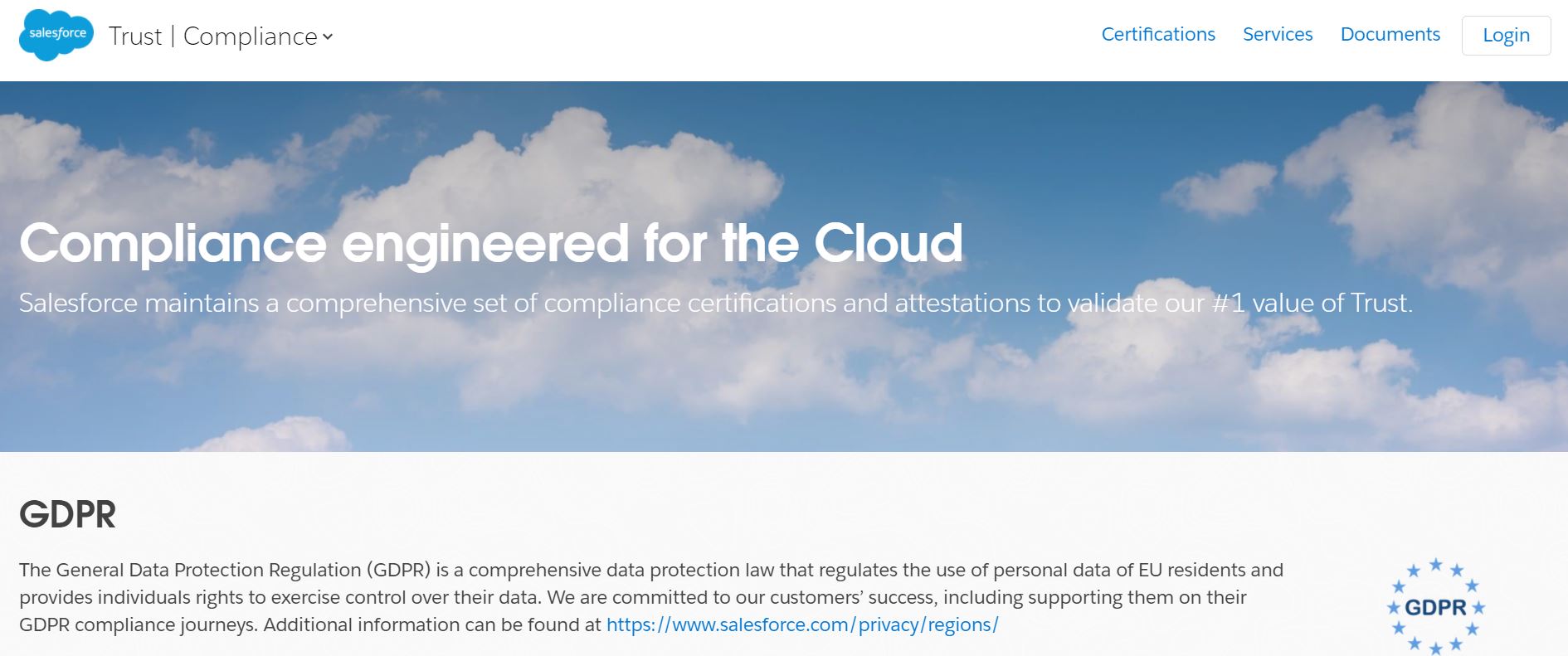 Read on if you're interested in saving both time and money!
Your GDPR CRM System Checklist
Before going further, let's first establish what a reliable CRM system offers concerning GDPR.
Data Storage
Being able to access your data is imperative for GDPR compliance. Most CRM systems offer cloud-based solutions, which is good because borderline impenetrable security is a prerequisite to entering the market.
Meaning your data will be safe.
However, that's not to say everything is rosy. Depending on the location of your CRM system's data centers, your servers may be outside the European Economic Area. That could prove problematic down the line so make sure you know where your data is being stored and take the necessary precautions to protect it.
Data Deletion
It kind of goes without saying, but data can, over time, be rendered obsolete to new trends and processes. Thus that data should be accessible for deletion. Further, some customers may reach out to request that their data be removed from your database.
Your data architecture must therefore be capable of fulfilling such requests. A CRM is a must here because it provides a centralized framework that you can use to access and erase data promptly. It won't make up for a clumsy data architecture, but nevertheless, it'll aid in enhancing accessibility.
Governing Customer Information
If you're going to build relationships with your customers, you must be smart about governance. Therefore you'll need to give multiple people the power to manage customer information. You should enable all relevant employees to access and update customer content. Examples of such staff include customer service personnel and sales reps. A CRM system gives your team that capability.
Consent
Charity Digital has a super insightful piece concerning a GDPR compliance checklist. They talk about the importance of tracking consent and enabling employees to govern approval. Logging the date, time, and channel consent were received, for example, could help optimize operations. Having some form of automation in play to grant consent may also be a good idea.
Managing User Subscriptions
Somewhat similar to consent, you must enable your customers to opt-in and out of your digital communications. An excellent example of such is the unsubscribe link you'll find at the bottom of email newsletters. Such features are mandatory for GDPR compliance.
Security
Data security is paramount. Should a business fail to meet GDPR data security standards, such as hiring a DPO to create a data strategy and ensure GDPR compliance, that business will be drawn into disrepute.
Note, client contracts are required to adhere to GDPR best practices. Under GDPR, the handling of customer information is less strict than that of prospect information, but you must be mindful, nevertheless.
The Best CRM for GDPR Compliance
Admittedly, the best CRM for GDPR compliance is 100% subjective. People value different features and functionality and understandably require alternative price points. Notwithstanding that fact, here's my pick:
Salesforce Protecting Data Globally
In my opinion, Salesforce is the best CRM for GDPR compliance. Salesforce's CRM places trust at the center of all customer relationships. This feat is achieved through compliance with data protection laws in:
Europe, The Middle East, and Africa
Asia-Pacific and Japan
North America
Latin America and the Caribbean
When you become a Salesforce customer, you also become a data protection partner, with the CRM being the data processor. Meaning Salesforce will ensure you've got the functionality to remain GDPR compliant while also offering services that comply with security and privacy laws.
Secure Data Architecture
Salesforce has the requisite data security measures in place to ensure that personal data is protected. As it pertains to privacy and security, Salesforce meets industry best practice standards through robust programs that safeguard Salesforce services.
Its multi-tenant architecture keeps customer data private, with access permitted depending upon business needs. The CRM makes it easy to identify customers using unique codes and govern who can access data.
Salesforce procedures ensure customers have total control over the processing of their data by the CRM system and its subprocessors. "Additional data segregation is
provided by separate environments for different functions, especially for testing and
production.", as noted by the Salesforce CRM official document concerning GDPR.
Salesforce Handling of Personal Data
Salesforce services enable users to decide what data they want to be collected and stored. This process is unique to each customer.
The CRM system provides examples to better illustrate what this means:
"Typical Personal Data processed within the Salesforce Services may include names, contact
information and other information about prospects and customers.
Typical Personal Data processed in connection with Marketing Cloud may include information
about the consumers who are part of the Customer's Marketing Cloud marketing campaigns
(contact information, activity records, transaction records, etc.)."
Salesforce and the Deletion of Data for GDPR
As mentioned earlier, a CRM systems provider must make it easy for customers to delete data. I like that Salesforce caters to customers' needs by making it easy to delete data and comply with protection and privacy regulations. Whether at an organisational or individual level, the CRM system's features empower license holders to delete personal data.
Click HERE to access data deletion documentation for Salesforce Commerce Cloud, Quip, Heroku, and so on.
Deleting data from Salesforce is a little bit more challenging than I expected. You'll have to delete Sales Cloud data, for example, manually. There's a native deletion wizard that'll delete data for you – the Salesforce Mass Delete Wizard. Here's an article that'll talk you through using the Salesforce Mass Delete tool.
You'll find that it's not the perfect solution. It can only delete records within named objects and is limited to deleting 250 records at a time.
Extracting Data Upon Request
It's easy to grant customer data transfer requests. I like this aspect of Salesforce GDPR functionality because it's possible to extract data using UI and API means. Not everyone is tech-savvy enough to the point of using an API, so it's great there's a viable alternative.
Data reports are available along with API dashboards and reports. There's a Salesforce data loader available for download and third-party export, transform, and load (ETL) tools.
Further, there are three export formats available:
Salesforce Consent Management for GDPR & Salesforce Individual Object
The CRM provides out-of-the-box support for embedding do not call, email unsubscribe, and other forms of communication preferences into web pages. There's also the Salesforce individual object. The Salesforce object builder is a valuable tool because it enables users to store customer preferences. The individual object does have its limitations; for example, you can't access the feature via workflow or the process builder, but it's still an excellent tool for managing GDPR.
Individual object customer preference storage applies to:
Contacts
Leads
Accounts
Custom object fields
The object is an excellent GDPR feature specially designed to align with EU data privacy laws, and the standard object is available throughout all iterations of Salesforce. The tool lets you track data privacy preferences for objects that contain personal details. Yes, that includes custom objects.
Think of this tool as an easy way to save peoples' data preferences.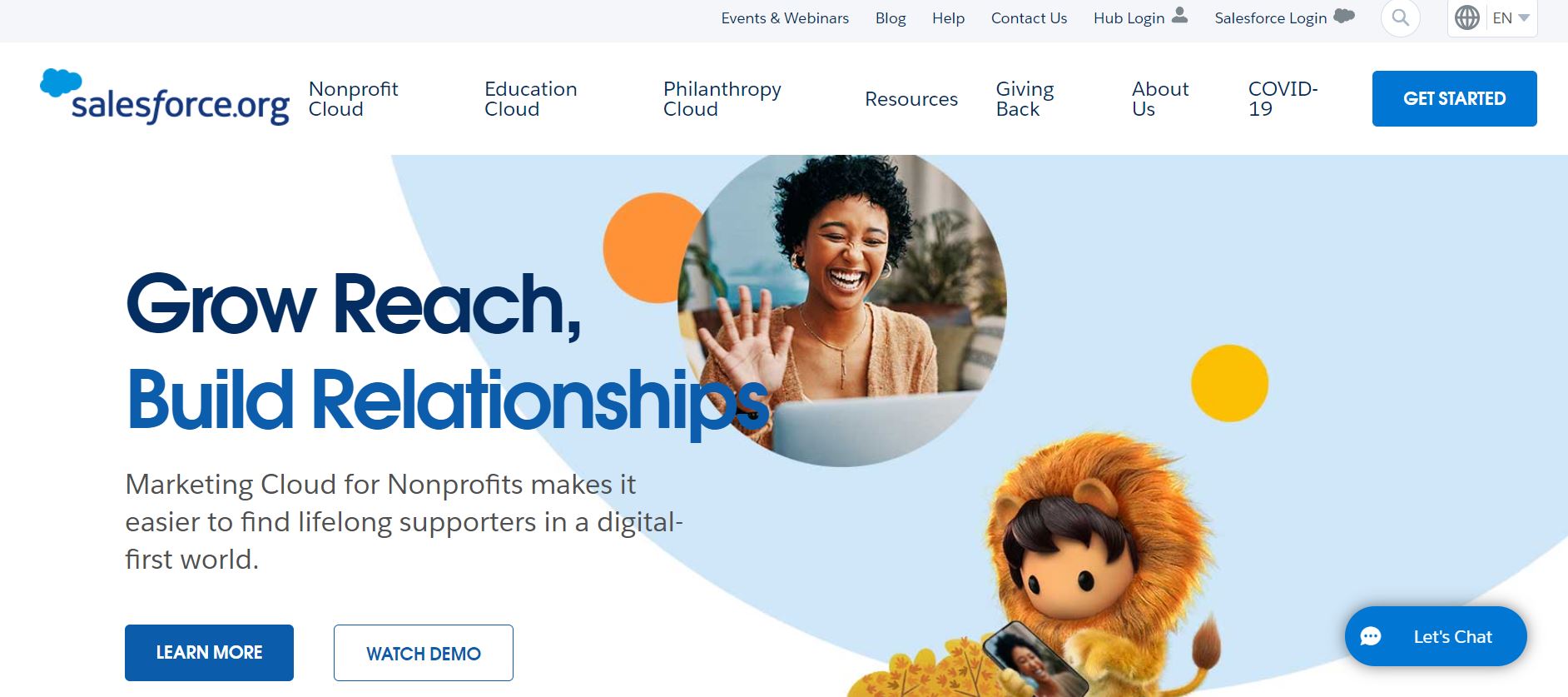 Ability to Restrict Processing
Salesforce lets its users restrict how customer data is processed. I'm a massive fan of limiting data processing because the CRM becomes much less GDPR compliant without this feature. Should customers send you a verified processing request, Salesforce then grants users permission to delete or export that data.
Salesforce GDPR Trailhead
Salesforce is working hard on its brand. The company's number one value is trust. The Salesforce Trailhead program will tell you everything you need to know about how Salesforce ensures your GDPR compliance.
Salesforce was the first top-10 software company in the world to protect its customers' data with binding corporate rules for processors approved by European data protection authorities.
The CRM system has done its part to showcase its commitment to customer data security. There are several privacy and security measures in place.
Food for Thought – Salesforce GDPR Class Action Lawsuit
Companies rely heavily on data to understand customer preferences and better promote offerings to customers. Along with fellow tech giant Oracle, Salesforce has endured a class action litigation-style lawsuit. Both companies were singled out for their remarketing and retargeting activities, which are questionable, to say the least. The failure which misaligned the CRM provider with GDPR had to do with the mass surveillance of its customer for real-time ad auction bidding.
The advent of GDPR made such practice illegal. Compensations for the suits could amount to well over 10 billion US dollars.
So, what's the key takeaway here?
Well, data rights are becoming increasingly important, and you need to comply.
Second, Salesforce has in the past allegedly failed to comply with GDPR. But, that still doesn't impact the SaaS company's ability to provide you with the functionality you need.
Why?
It'd hurt the company's bottom line. They don't want other CRMs like Oracle and HubSpot prizing business away. So that's why Salesforce has released so much documentation and provided features primarily aimed at ensuring GDPR compliance.
Nonetheless, this controversy may turn some off using its CRM system.
FAQs
Question: Is Salesforce GDPR Compliant?
Answer: The CRM system has a wealth of content out there to help you abide by the GDPR guidelines. In short, the company is GDPR compliant. However, it's the responsibility of Salesforce's license holders to ensure individual compliance. That means it's your responsibility to align your operations with GDPR best practice, not Salesforce. The SaaS company instead strives to make that process easier thus creating a selling point and establishing subsequent points of parity and difference with competitors. This approach helps Salesforce earn customers over rivals such as Zoho and Pipedrive.

As noted by Varonis.com, the platform is a designated customer data processor. Salesforce is the primary handler of vast amounts of customer data. The CRM system executes functions to help users bring customers through the sales cycle. That entails a lot of processes and operations so that businesses can safely sell products and services. Salesforce's job is to make the customer journey straightforward and safe through adequate data management.
Question: What is GDPR according to Salesforce?
Answer: Salesforce describes GDPR as the regulation of how EU businesses handle and store customer data. It gives normal people the power to challenge how their data is used and stored. It allows people to ask companies to delete their data. Salesforce does its utmost to provide support and features to make your business GDPR compliant.
Question: Is my Data Safe with Salesforce?
Answer: Salesforce has a robust data security architecture in place. The company's security model is flexible across industries and can secure data at all levels. Salesforce data consists of records, fields, and objects.
Best CRM for GDPR Compliance: Final Thoughts
Overall, I do think that Salesforce is the best CRM for GDPR compliance. The company has a robust data security architecture and provides the features necessary to comply with GDPR. However, it's important to note that Salesforce has allegedly failed to comply with GDPR in the past leading to lawsuits. Notwithstanding that glaring concern, I still believe the CRM is the best for GDPR compliance because of tools such as the individual object and the company's considerable success to date.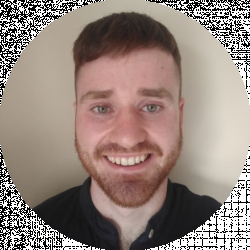 Latest posts by Eoin Cunningham
(see all)