Last Updated on May 19, 2022 by DMEditor
When it's time to edit the videos you worked on so hard, the Filmora vs iMovie argument may come up. These two popular editing software are both high-quality, but there are some features you might like over the other.
If you're a beginner, these are the perfect programs to look at since they don't have as steep of a learning curve as some software for editing videos. For those of you on a budget, you'll love iMovie since it's free. Filmora isn't too expensive either, so it's not a budget breaker.
Continue reading this article, and I'll go over what you need to know as you make your choice between Filmora and iMovie.
Main Differences Between Filmora vs iMovie
The main differences between Fimora vs iMovie are:
Filmora is an intermediate level, whereas iMovie helps even the most novice editors get started.
Filmora has the best preset effects on the market, whereas iMovie's presets are nothing to get excited about.
Filmora has a bit of a clunky workflow, whereas iMovie makes it simple to edit your video.
Filmora comes with a price tag, whereas iMovie comes free with Apple products.
iMovie is a sweetener for people that buy Apple products, but if you don't have access to an Apple product, that makes a choice simple since you can only get Filmora.
Filmora vs iMovie: Filmora Overview
Filmora falls under the umbrella of Wondershare. Wondershare software came out in 2003 and is the trendy new software video makers continue to fall in love with. They continue to up their features and the ease of use, and people flock to them to enjoy the amazing user experience and results.
While Wondershare has more software than Filmora, I'm focusing on Wondershare Filmora today so you can figure out if it is the right software for you.
This software has some pretty cool features like video ducking. I can't tell you how many times I felt frustrated because I simply could NOT for the life of me get the spot right where I wanted my video to be louder than the music. With the video ducking feature, Filmora makes it easy.
Color correction is also pretty cool because you can add color correction to multiple clips—all at once.
You can try it free, so that might be the only way to truly experience all the cool tricks brought to you by this software.
Pros
Free trial
Great core features
Power add-ons
Decent price point
Cons
Mac license only works on Mac and visa versa
Filmora vs iMovie: iMovie Overview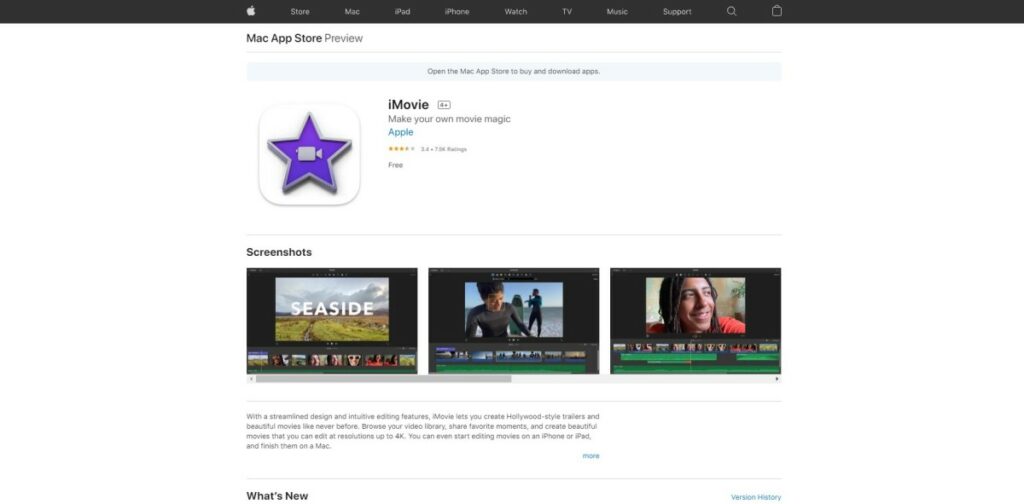 iMovie's initial release was Oct 5th, 1999. It's come a long way since its release date and boasts the ability to create movies. Since I've only used the phone version of iMovie, I can only vouch for its ease of use. Once I got the hang of it, it was simple to use, and I could easily piece a video together in a few minutes.
Apple says all you need are your clips, music, effects, and any titles you want to add to start your video editing journey. The Apple brand puts most people at ease in terms of ability and quality, and iMovie is right up there on the must-have list if you're a video editor.
Pros
Simple to use
From a trusted brand
Free for Mac and iOS users
Cons
Only available on macOS and iOS devices
Filmora vs iMovie: Which One Is Easier to Use?
Filmora makes it easy to use the more complicated things that come with video editing software. However, if you just want the basics then iMovie is the easiest video editing software.
Being able to edit a video in the palm of your hand is a powerful experience and since it comes with your Apple device, it's easy to decide to use it if you have it.
Filmora vs iMovie: Which One Has the Most Advanced Editing Tools?
Filmora has the most advanced editing tools. iMovie is for a novice audience or someone that wants to keep it simple.
Filmora vs iMovie: Who Has the Best Customer Support?
Filmora makes it easy to contact customer service. You can chat, email, or call customer support and speak with a real human. Keep in mind that if you want to call them, international rates may apply since customer support is in China.
iMovie is part of the Apple family, so customer service is always at the forefront with this brand.
Both Filmora and iMovie have comparable customer service to help you through any problems that might arise.
Pricing for Filmora vs iMovie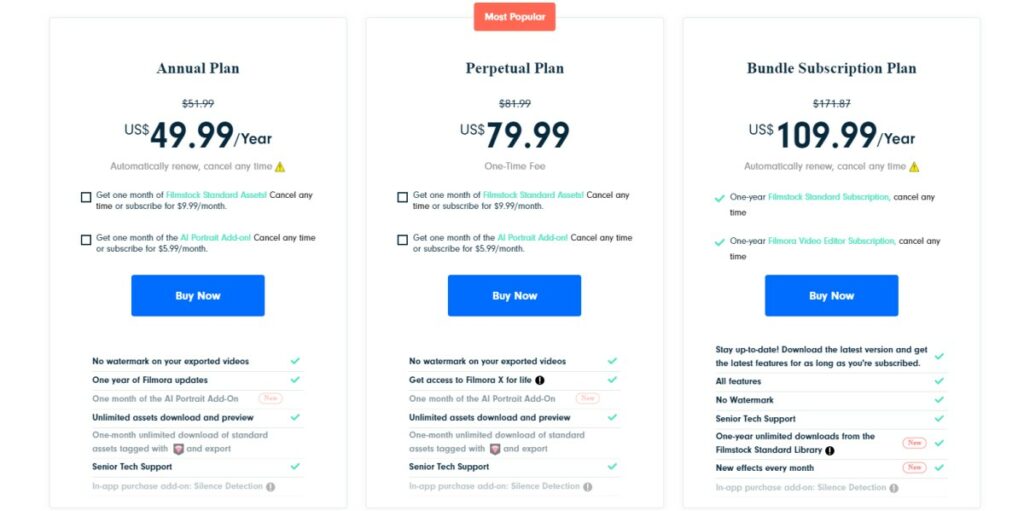 Whether you are editing videos for yourself or if you want this editing software for your work, the price of the product might play into it.
Just because you can write something off on your taxes doesn't mean you can afford it. Understanding the difference in the programs and their price points—or lack thereof when it comes to iMovie—can help you make the wisest decision for your needs.
Filmora Pricing
The annual plan charges $49.99 per year – No watermark on your exported videos, one year of Filmora updates, one month of AI portrait add-on, unlimited assets download and preview, one month of unlimited downloads of standard assets with a specific tag, senior tech support, and in-app purchase add-on Silence Detection.
The perpetual plan charges $79.99 one time – No watermark on your exported videos, lifetime access to Filmora X, one month of AI portrait add-on, unlimited asset download and preview, one month of unlimited downloads of standard assets with a certain tag, senior tech support, in-app purchase add-on Silence Detection.
The bundle subscription charges $109.99 per year – One year of Filmstock standard subscription, one year of Filmora video editor subscription, download and get the latest version as long as you have a subscription, all features, no watermark, senior tech support, one year of unlimited downloads from the Filmstock standard library, new effects added each month, in-app purchase add-on Silence Detection.
iMovie Pricing
iMovie is free for Apple customers, and you can't get it on a non-Apple product
Other Popular Video Editing Software
Adobe Premiere Pro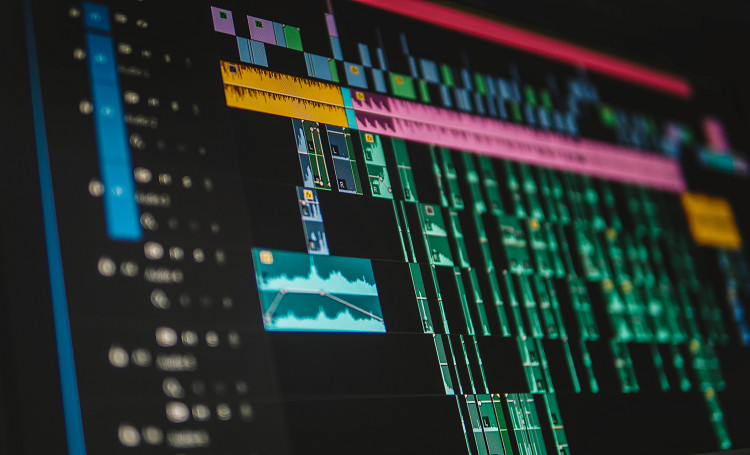 This software allows you to do a lot and it is connected to a pretty cool suite of products. If you don't plan on doing a lot of video editing, it might be a little too pricey for what you need, though.
Movavi Video Suite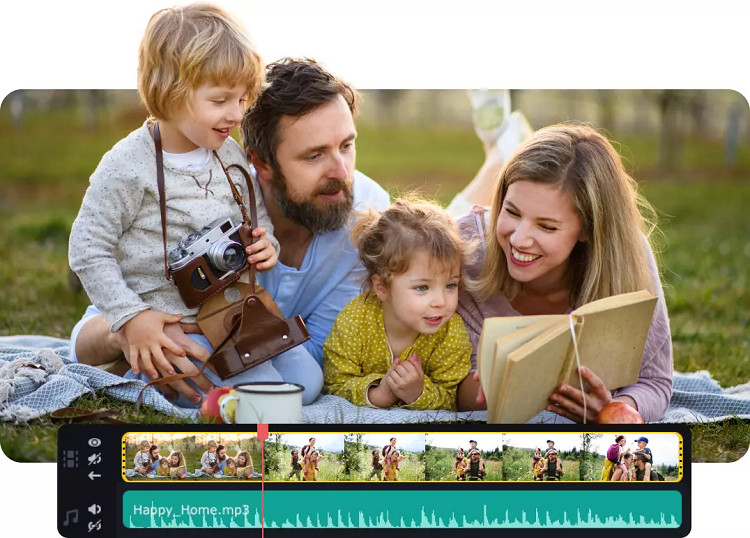 With this video suite, you get the video editor along with a video converter and video maker. This suite is built for the novice editor that doesn't want a lot of confusing options and the price isn't too steep.
Corel Video Studio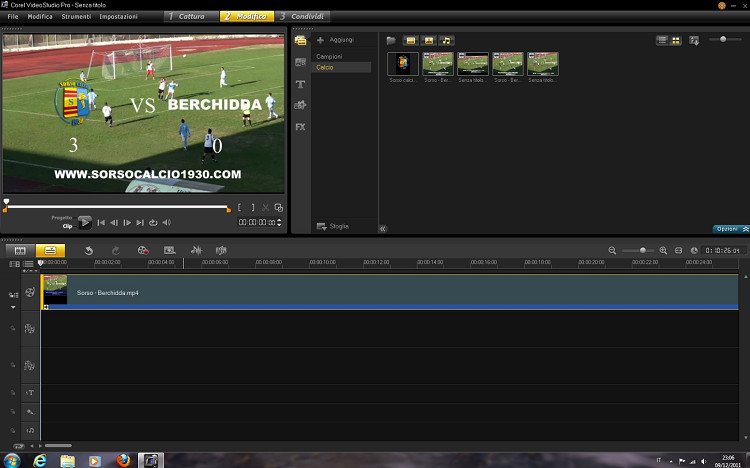 This software is easy to use and has a wide range of tools to make your videos look great. You can go through the free trial, and then it's not super expensive to buy it.
InVideo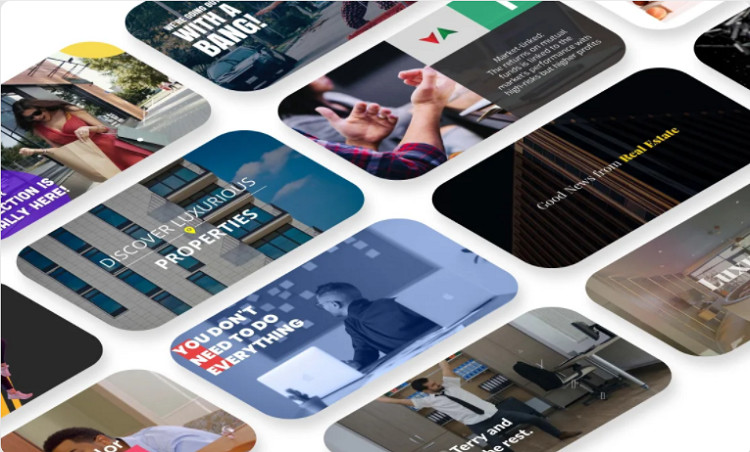 This video editing software makes it easy to create professional-looking videos without a lot of skill. It also comes with many stock images, so your videos can have that extra pizzaz.
Is It Better to Edit Your Own Videos or Should You Pay Someone?
After looking through all of this information, you might feel a little bit of overwhelm. There were plenty of times when I thought about letting someone else edit my videos. In fact, I hired someone to edit one of the videos I didn't feel like doing, and it was a lot of work trying to tell them what I wanted the final product to look like.
If you have the time to learn to edit videos using one of these software, I definitely think that is the best option. If you decide to pay someone to edit your videos, you should form a relationship with them so they know what you like.
FAQs
Question: Is Video Editing Software Free?
Answer: iMovie is free but only if you own an Apple device. There is some other free editing software but none I can recommend confidently.
Question: Is Video Editing Software With a Subscription Better?
Answer: Video editing that operates off a subscription is cheaper to get started with sometimes, but it's not necessarily better.
Question: Can an Old Computer Run Video Editing Software?
Answer: Some video editing software could overpower your computer. Make sure how much your computer can handle before installing it.
Question: Should I Buy a Mac to get iMovie?
Answer: Many people love Mac, but it definitely takes getting used to, so make the decision carefully.
Should You Use Filmora or iMovie for Editing My Videos?
I really like iMovie since it is free and it has a lot of functions needed. In fact, I've edited a lot of videos on my iPhone. Yes, the edits were very simple, but it got the job done and the videos looked nice. If you don't have a Mac product, you could always buy one and get iMovie free. However, if you really don't feel like buying Mac then Filmora does a great job. As a matter of fact, a lot of people like Filmora better than iMovie.
I'd recommend iMovie, though, since I've had a good experience with it already. Don't forget to check out another one of our articles, iMovie vs WeVideo.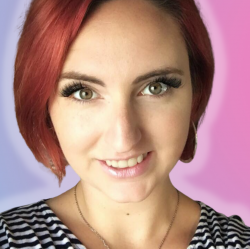 Latest posts by Jessica Lauren Vine
(see all)
Get 40% OFF for 3 Months